Home Matters Construction Service Areas
Here's where you can get a complete remodeling service!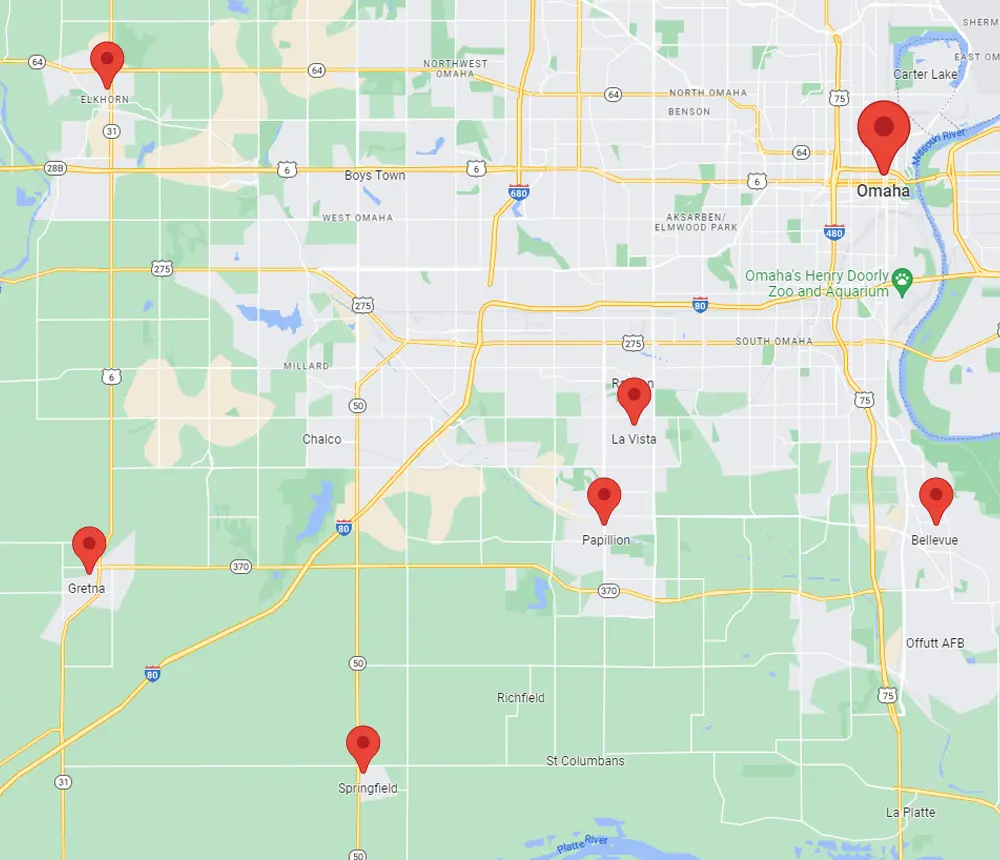 Scroll to check out where you can find us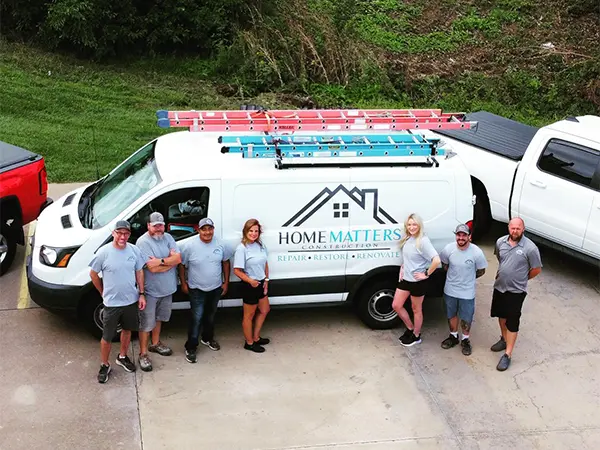 High-quality Remodels Now Within Reach
The remodeling industry does little to no justice to your needs and wants, and finding a reliable contractor in your area can become a real challenge.
Because of this, we started on this path with one goal in mind: to give you a complete and high-quality remodeling service – a real investment for your home.
We genuinely dedicate ourselves to your project and want to see your vision through as much as you do. No matter where you live and how big your project is, we'll go above and beyond to make it happen according to your vision!
Here's what we bring to your project:
Here's where you can get our remodeling services!
Scroll down, find your city or the closest one to it, and select the service you're looking to get!
We're proud to be headquartered in Papillion and to have helped hundreds of homeowners here get their well-deserved upgrades!
We work with many tradesmen in La Vista and we know homeowners here prefer quality over anything else. Here's what we offer in your city:
Bellevue is the third-largest city in Nebraska! The translated "beautiful view" makes perfect sense when you see our work here!
Omaha is in dire need of a reliable contractor to address all the issues the industry has. We love working in this city because it's so diverse! Here's what you can get:
Did you know the name Gretna suggests Scotland's Gretna Green, the ancestral county of some of the earliest settlers? In Gretna, you can enjoy:
Although a small city, we treat Springfield with great respect, and homeowners here love us! Springfield homeowners can get our:
Elkhorn was named after the Elkhorn River and was annexed by Omaha in 2007. With a population of a bit over 22,000 people, Elkhorn remains one of our favorite cities to work in!
Bennington, NE, is a charming town located in Sarpy County. It is home to many local attractions, such as the Bennington Historical Museum, which showcases artifacts dating back to the 1700s.
Valley is a city in Douglas County, Nebraska, United States. The population was 3,037 at the 2020 census. Valley is also home to the area's National Weather Service office, serving portions of eastern Nebraska and southwestern Iowa.
Founded in 1867, Chalco, Nebraska, is a charming Midwestern city with a close-knit community. With a population of around 10,092, Chalco offers a tranquil yet connected lifestyle for residents to enjoy.
Nestled in Nebraska's Douglas County, Millard, with a population of 110,480, combines small-town charm with modern amenities. This vibrant community offers parks, a lively downtown, and a welcoming atmosphere.
Established in 1887, Ralston, Nebraska, is a delightful Midwestern city known for its tight-knit community. With approximately 7,324 residents, Ralston provides a peaceful yet connected way of life for its locals to savor.
Riverview, Omaha's hidden gem, offers affordable living and real estate prices lower than most Nebraska neighborhoods. Its unique character shines through with diverse residents, historical homes, and a strong tradition of carpooling.
Established in 1887, Ralston, Nebraska, is a delightful Midwestern city known for its tight-knit community. With approximately 7,324 residents, Ralston provides a peaceful yet connected way of life for its locals to savor.
Here's What Homeowners Say About Working With Us!
We treat every home as if our own. We take pride in delivering high-quality remodels with a simple process that puts everyone at ease. Read through our reviews and see for yourself!
Our experience with Home Matters was fantastic! When a DIY project turned out to be too much for us to handle, Tony's team came to the rescue. They worked with us collaboratively through the planning and preparation process, providing expert advice while really listening to what we wanted.
They were professional and prompt, and communicated with us at each step so that we knew what to expect along the way. Best of all, the final product is exactly what we needed. Very high quality work that was timely and on-budget.
I would definitely recommend Home Matters to anyone looking for a contractor they can trust.
HMC are great! They were upfront and professional about all aspects of our basement remodel. They worked with us on our floor plan and gave insight about better ways to install or incorporate certain parts of the build.
They gave us exactly what we wanted and everything was held to a very high standard. Everyone was professional, respectful, and very great at their job! I wish I could give more stars on this review. 5+ stars in our book.
Your Partners For A Better Remodel
Enjoy The Quality Of Some Of The Greatest Brands, Institutions, And Collaborators
Home Matters Construction holds some of the most essential qualifications and training in the country so that your project gets the attention it deserves.
Get Professionals on your project today!
Enjoy high-quality craftsmanship and a worthwhile investment!