Gift Your Home With A Better Remodel
Our goal at Home Matters Construction is to give you what you want, not just complete another remodeling project. We connect with you on a personal level to ensure the end result meets your needs and expectations. Get started with the quick form below.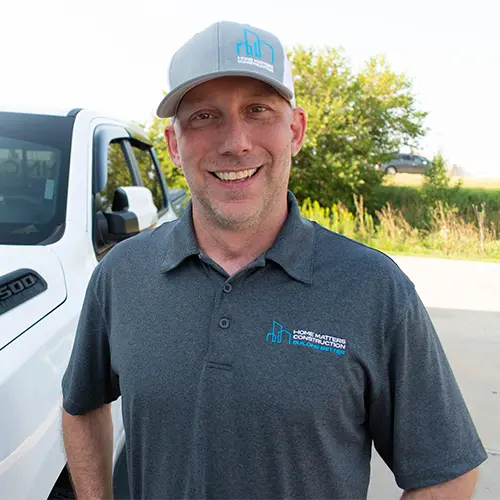 Hi, I'm Tony Inzauro, owner of Home Matters Construction. Please fill out the quick form below and one of our team members will get back to you shortly.
* By providing your number, you authorize us to send you text messages and notifications related to your inquiry. Regular rates apply. Text 'STOP' anytime to cancel.
Home Matters was referred to me by a member at my sister's church. From the moment we connected with Tony, we felt his honesty, integrity and desire to help us meet our needs for a full, functional kitchen remodeling project.
We were not disappointed. Our experience with Tony and the Home Matters team was wonderful. The coordination with their sub-contractors was impressive.
The workmanship and work ethics was top notch. The office staff is friendly, professional and easy to work with. I wouldn't hesitate contacting Home Matters for any of your home services, big or small.
We got several bids for replacement of a sliding door and vinyl siding. Home Matters was the best bid and Brian was very eager to earn our business. He followed up while we were deciding but didn't pressure us. They did an excellent job on our siding, painting of the exterior windows and garage doors, and on our sliding door replacement.
We hit a few glitches and they were taken care of promptly. We absolutely love our new siding and so do the neighbors! Would recommend to anyone who needs home updates or repairs.
We recently bought a house and wanted to get the floors replaced but didn't really know where to start or what our options were.
We couldn't be happier with the way our new floors look and our experience with everyone we worked with. Michael really helped guide us through the whole process and got things going really quickly.
He went into detail about all of our options and what would best fit our needs while staying within budget. The installers were helpful as well and always kept me in the loop. We will definitely be using HMC for future projects!