Basement Finishing In Omaha, NE
Want to finally start using all that extra space in your basement? A basement finishing project is all you need!
Imagine having all that space beneath your house and using it for whatever comes to mind first. A second living space with a bedroom and a bath, a man cave to kick back with your friends, a workshop where you can finally finish your projects, or an office so you can conduct business from the place you feel most comfortable in. 
Finishing your basement is the first thing you need to do to transform this space and tap into its full potential. With Home Matters Construction, we've made it extremely easy for you to start a basement finishing project and reap all the benefits that come with it. You'll work with a skilled and experienced team that will unlock the true potential of your basement the easy way!
3 Reasons You Need To Finish Your Basement
Finishing and remodeling a basement is one of the best investments you can make. Just think about it… Instead of building a home addition that costs hundreds of thousands of dollars, refinishing a basement gives you the same square footage at a much lower price. Here are the most popular reasons homeowners finish their basements.
Finishing your basement opens the door to a vast new living area that can be tailored to the specific needs of your family. This space can be utilized as an additional bedroom for a growing family, a self-contained apartment for visiting family members, or a recreational room for children or adults. The sheer versatility of this extra space is what makes a basement finishing project such an intriguing prospect.
Finishing your basement is not just about adding functional space; it's also a savvy financial investment. A finished basement not only makes your home more appealing to potential buyers but can significantly boost your home's overall market value. In fact, homeowners can expect to recoup approximately 70-75% of their basement remodeling costs upon resale. This means that a well-executed basement finishing project can add substantial value to your home, making it a wise and beneficial investment for the future.
A finished basement unequivocally enhances the functionality of your home. Proper design and planning can transform your basement into your personal gym, a dedicated home theater for weekend movie marathons, an extra bedroom with a living space, or even a quiet study area for kids. These will all ease your day-to-day living and make your home feel more functional. Simply put, finishing your basement can make your home more organized, spacious, and adaptable to your lifestyle, thus making your day-to-day life significantly easier.
How Does A Basement Finishing Project Go
A professional basement finishing project typically unfolds through several key stages.
Everything begins with an on-site consultation, where the HMC team gains an understanding of your vision for the basement. This is your opportunity to share your ideas, desires, and functional needs for the space. Our team will then evaluate the basement, assessing the current condition, potential challenges, and the changes needed to meet your expectations. We'll be upfront and honest about your basement, and we'll tell you exactly what you'd need to make this space fully functional.
Next comes the design and planning stage. Together with you, our team will develop a detailed design plan, incorporating your vision and aligning it with the existing structure and potential of the basement. We'll guide you through materials, extra features, and designs. We'll also account for necessary features like effective insulation, soundproofing, moisture control, adequate lighting, and ventilation.
Once the design is finalized, the actual work begins. This can range from structural changes like adding walls or windows to installing electricity, plumbing, and HVAC systems. Then, insulation and drywall are added, followed by floor and wall finishes. The construction phase takes anywhere from 2 to 5 weeks, but we'll give you an accurate timeline after our on-site visit.
The last stage involves adding the finishing touches to your basement. This could include installing cabinets, setting up a home theater system, painting walls, or laying down the carpet. At this point, any custom features you've requested, such as a fireplace, a bar, or built-in shelving, would be installed. Here's where you'll get a final walkthrough of what's been done in your basement, and you'll get your 5-year workmanship warranty that'll keep you comfortable and stressfree in your new basement.
Your Neighbors Love Their New Basements!
We've had the pleasure of working with hundreds of homeowners in Omaha, NE, on their basement finishing projects. They've all received a quality job and the best perks of working with a professional!
I shopped many different companies before deciding on Home Matters Construction to complete a basement remodel. I found their attention to detail and business process was the most efficient and cost effective process around. I worked with a wonderful planning team prior to any construction, where every detail was worked out.
The timeline for the job was clearly mapped out and followed appropriately. The team members are punctual and finished the remodel within the timeframe proposed.
Follow up after completion has been outstanding and most importantly, the response I have received from friends and family about our new basement bar has been outstanding.
Tony, Mike and the rest of the Home Matters crew did a fantastic job with our basement remodel. From the initial visit to the final walkthrough there was constant communication from them on every aspect of the project. It was nice to have a contractor that could not only handle our basic remodel needs for our basement, but could handle the extra things like an actual home theater and wet bar.
They take a lot of pride in what they do and it shows. The dashboard they use for their projects allowed us to see daily photos of progress and step by step work that was being done. We decided to start this project in the middle of march and even though Covid was still going strong, the project stayed on schedule even with products being backordered or delayed the team found work arounds to make sure everything went smooth and even came in under budget.
Thanks to the Home Matters crew for all that you did and for creating a space that we are already enjoying with our family and friends and will continue to do so far into the future.
What Will Your Basement Finishing Include
Basement finishing is an extensive project with many facades. There's a lot of work involved, but our complete service aims to take care of everything. Working with us means you won't need anyone else to see your vision through. Here's what our service entails:
Basement wall framing is a crucial step in finishing basements. It involves constructing and installing a support system for components like drywall, insulation, and electrical wiring. This ensures a strong foundation, preventing issues like foundation cracks. Traditionally done with pressure-treated lumber, steel beams are now a popular choice for a more reliable structure. Opt for a resistant basement.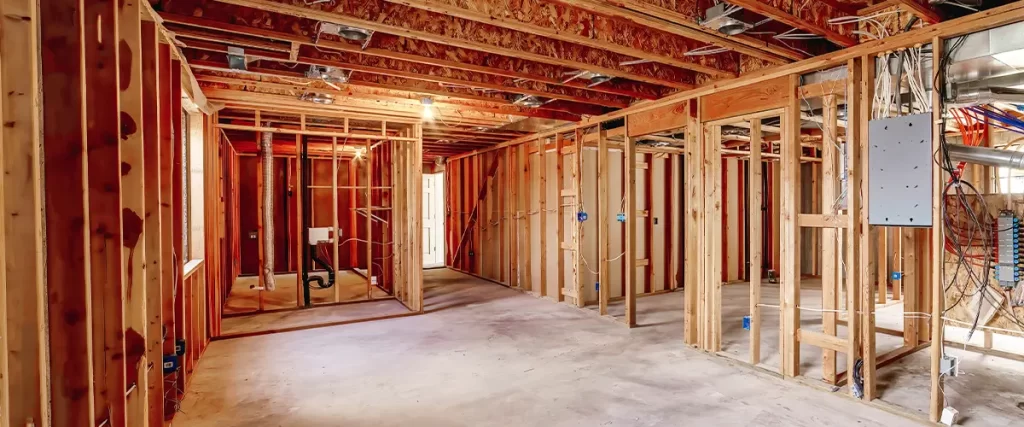 Basement waterproofing is vital when finishing a basement. It prevents water damage, mold, and mildew in your basement and foundation walls. We specialize in cost-effective and efficient waterproofing solutions, including baseboard installation, waterproof paint, egress window installation, and French drain installation. Trust us to keep your basement dry and secure!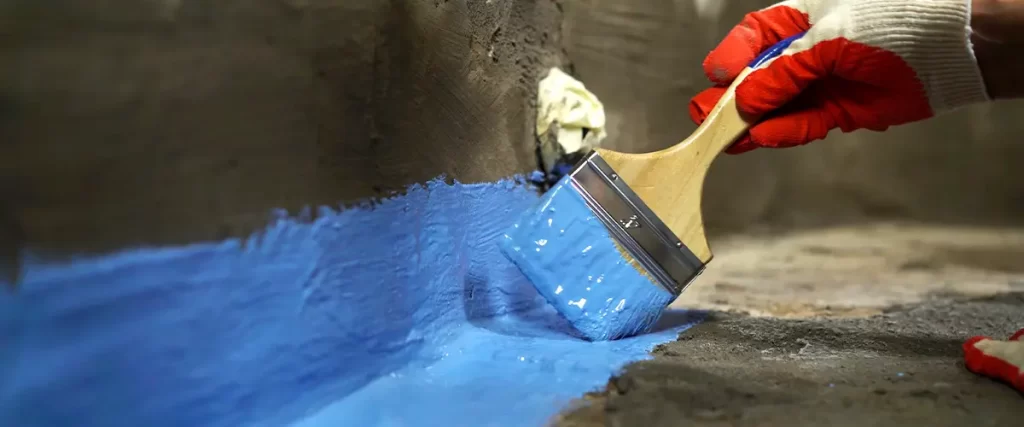 Insulating your basement is essential for creating a livable space. Basements tend to be cold, but proper insulation ensures a comfortable temperature for you and your loved ones. There are various materials for basement insulation, including rigid mineral wool boards, high-density polystyrene (Type IV), and polyurethane/polyisocyanurate boards. At Home Matters Construction, we provide the best materials on the market for you to choose from. Decide whether you want the best or prefer to save some money.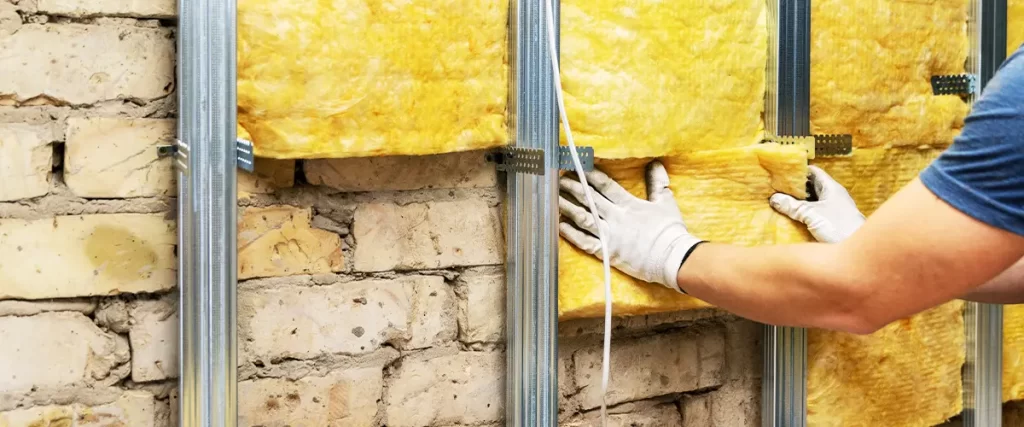 Electrical And Plumbing Installations
After insulating, finishing the walls, and completing the floor, we'll handle the electrical and plumbing installations. We partner with licensed and insured electricians and plumbers to ensure your basement meets all your needs. Whether you're creating a living space with a bathroom or a man cave, we've got you covered!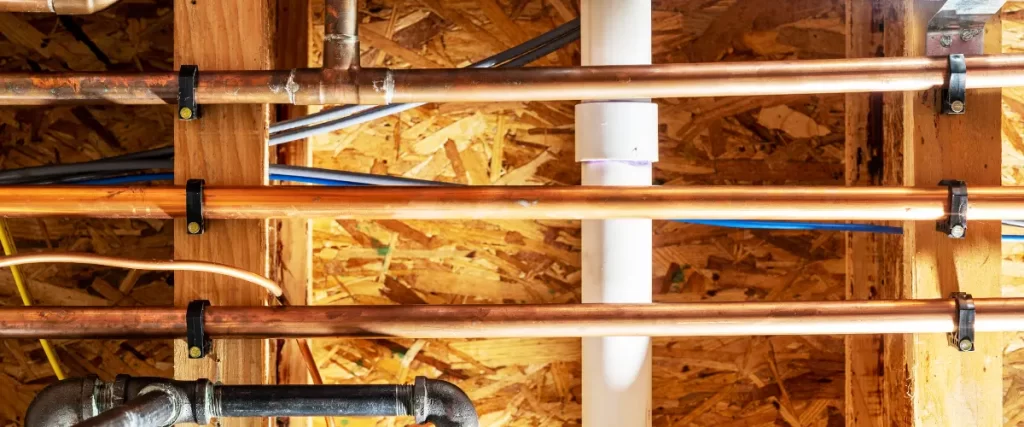 Basement Finishing Cost In Omaha
Basement finishing involves a lot of small tasks that need to be taken care of. From waterproofing to the final touch-ups, there's a lot of work to be done.
| Factor | Average Cost |
| --- | --- |
| Waterproofing | $1,900 - $6,300 |
| HVAC | $5,000 - $11,000 |
| Electrical | $2,000 - $13,500 |
| Plumbing | $2,500 - $20,000 |
| Framing | $1,100 - $4,500 |
| Insulation | $600 - $4,600 |
| Drywall | $750 - $8,300 |
| Painting | $800 - $2,500 |
| Ceiling | $1,000 - $6,000 |
| Flooring | $1,000 - $36,000 |
| Egress window | $2,000 - $5,000 |
| Staircase | $xxx - $xxx |
| Door | $225 - $1,900 |
| Lighting | $100 - $650 |
The basement finishing cost greatly depends on the total square footage of your basement as well. Although the numbers below are mere estimates, they'll help you find an average estimate for different kind of basements.
| Basement Square Feet | Open Plan Finish | Three Rooms Finish |
| --- | --- | --- |
| 300 | $9,000 - $12,000 | $12,000 - $15,000 |
| 400 | $12,000 - $16,000 | $16,000 - $20,000 |
| 500 | $15,000 - $20,000 | $20,000 - $25,000 |
| 600 | $18,000 - $24,000 | $24,000 - $30,000 |
| 700 | $21,000 - $28,000 | $28,000 - $35,000 |
| 800 | $24,000 - $32,000 | $32,000 - $40,000 |
| 1,000 | $30,000 - $40,000 | $40,000 - $50,000 |
| 1,200 | $36,000 - $48,000 | $48,000 - $60,000 |
| 1,500 | $45,000 - $60,000 | $60,000 - $75,000 |
| 2,000 | $60,000 - $80,000 | $80,000 - $100,000 |
Why Work With A Basement Expert
At Home Matters Construction, we take it upon ourselves to deliver you a product you can enjoy for decades without worrying about anything. 
We offer a complete service that takes care of everything, from building permits to cleaning up the work site like nothing ever happened. We're taking your basement finishing project in Omaha to the next level by offering you some top-tier perks that no other contractor in the area offers at the moment.
A Highly-Efficient Basement Remodeling Process
Our basement finishing process is tailored with your needs in mind to ensure a speedy, effortless, and open experience. You'll always be aware of every detail that is taking place at each stage, without feeling confused or left in the dark!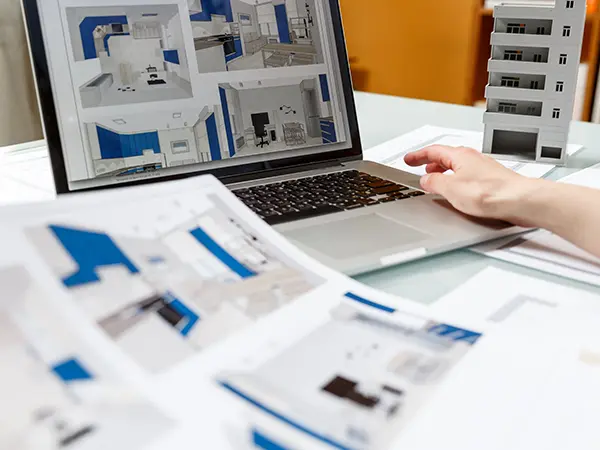 Get in touch with us, and let's discuss your project!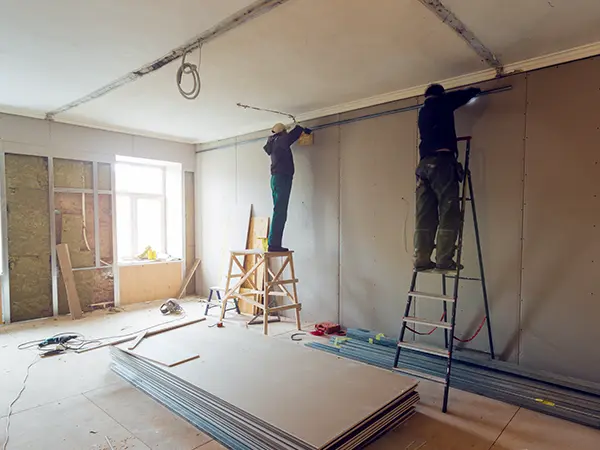 You'll fully control everything during the building phase.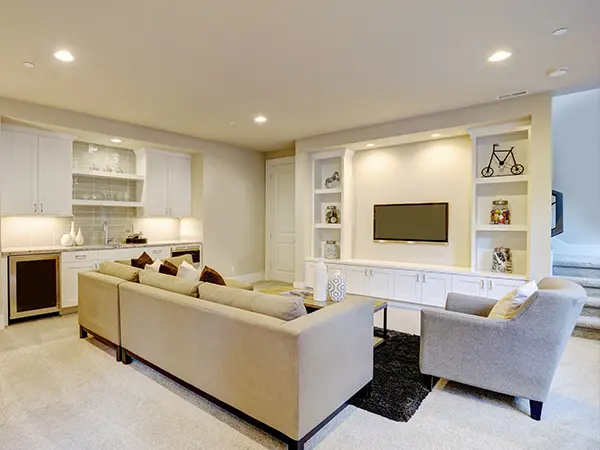 Enjoy your new, transformed basement!
In general, finishing a basement can add significant value to your home. A well-designed and finished basement can provide additional living space, improve the overall functionality of your home, and increase its resale value. You should expect your basement finishing to provide a return on investment of 70-75% of the cost of the renovation.
A typical basement finishing project can take anywhere from 30 to 45 days or more, depending on the specific circumstances. Prior to starting any work, we'll make sure to give you a clear and concise action plan so that you know exactly what to expect.
Yes, you'll need a permit to finish up a basement in Nebraska. It's important to obtain the necessary permits before starting your basement renovation, as this will ensure that the work is done legally and to the required standards. Home Matters Construction will help you get the permits and any other paperwork, so you won't have to deal with anything.
A Basement Finishing Project That Opens Many Opportunities!
Home Matters Construction provides a high-quality service that sets you apart from others. Our team is 100% focused on your well-being and your project's success, so we'll go the extra mile to see your vision come to fruition.
You will embark on a personalized journey that addresses your unique needs and concerns. Throughout this process, you will always be in control, making all the crucial decisions that drive your project forward.
With your local experts, you'll also get:
Lean On Your Omaha, NE, basement Finishing Experts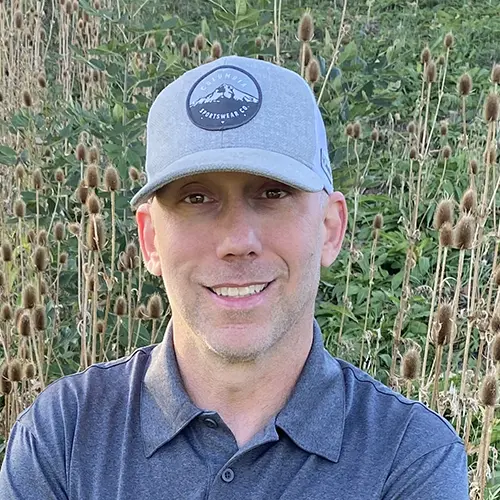 Ready to transform your basement into a functional and inviting space? Give us a ring at (402) 661-0910 and don't miss out on the opportunity to maximize your home's potential! Get a call-back with a free quote by clicking the button below!