Reliable Window Installation Services In Papillion, NE
Save money on energy bills with professional window installation services in Papillion, La Vista, Bellevue, and more of NE.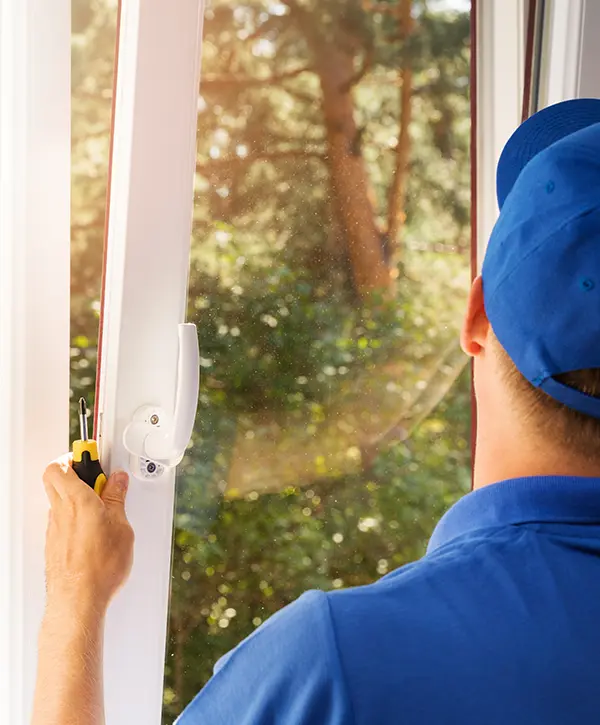 When installing windows in Papillion homes, our teams take extra care to ensure all safety requirements are met.
Our professionals are highly trained and experienced in the latest window installation techniques and understand the risks of improper installation. We will always strive to deliver our clients a safe and secure window installation.
We also use top-of-the-line materials that meet or exceed the local building code requirements. When installing new windows, our teams always check for leaks, openings, or any other signs of air infiltration.
This ensures your home is energy efficient and you can enjoy a comfortable living environment year-round.
Your Reliable Window Installation Services
From classic double-hung windows to modern sliding glass doors, our experienced professionals can guide you through all your choices and help you make an informed decision that best fits your budget and style preferences.
With Home Matters Construction, you get:
Benefits Of Having New Windows
New windows are a relatively affordable home update with many long-term benefits. Knowing the average cost of window replacements helps you budget for your project and choose the best option for your home.
Replacing old worn out, outdated windows with modern styles gives your home an instant facelift. They instantly add charm and value to any property, making it more attractive to buyers if you're considering selling in the future.
Improved Energy Efficiency
New windows provide better insulation against outside temperatures and reduce noise from outdoors. This keeps energy bills low while also providing a comfortable living environment year-round.
Advanced security features like locks and reinforcements make it harder than ever to break into homes through their windows or doors. With new replacement windows, you can rest easy knowing that your family is always safe from burglars or intruders.
New window styles come in various shapes, sizes, colors, and materials, making it easy to customize them to your preference. Home Matters Construction offers several window choices to fit every client's taste and budget.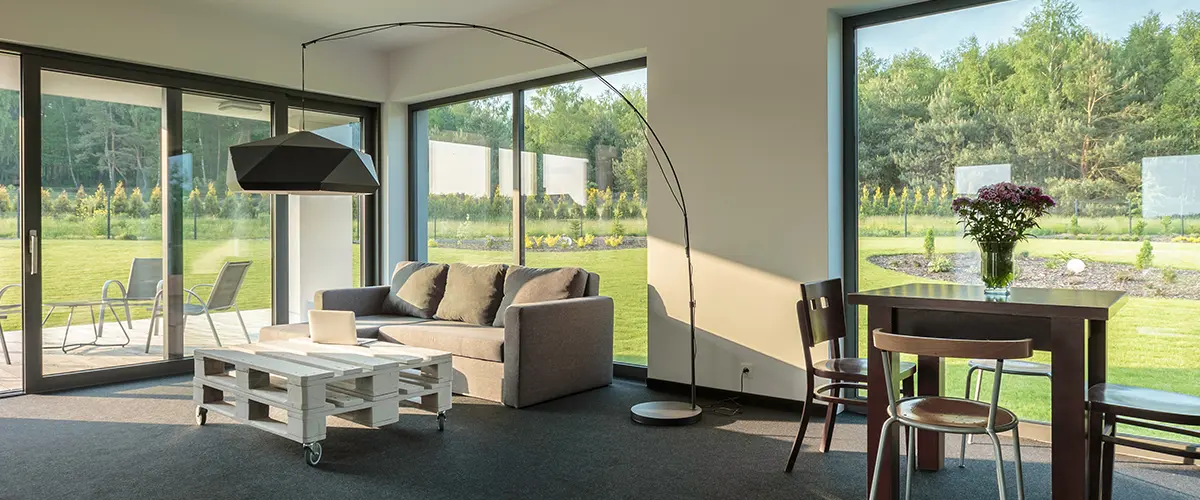 We got several bids for replacement of a sliding door and vinyl siding.
Home Matters was the best bid and Brian was very eager to earn our business. He followed up while we were deciding but didn't pressure us.
They did an excellent job on our siding, painting of the exterior windows and garage doors, and on our sliding door replacement.
We hit a few glitches and they were taken care of promptly. We absolutely love our new siding and so do the neighbors!
Would recommend to anyone who needs home updates or repairs.
I am so glad we picked Home Matters Construction for our new roof, siding, and paint. The work turned out better than we could have imagined.
All of the staff at Home Matters and the sub-contractors that were on the site were very helpful and great to work with. From the start of talking with Home Matters and agreeing on what we wanted to do, they immediately hit the ground running. 10/10 recommend using Home Matters Construction for any of your home needs inside or out.
You won't be disappointed as I know we were not. I am not posting a before picture but when you see this picture just know that the shape of the home before was very bad. They took what we had and listened to what we wanted and gave us exactly that. They did amazing.
Selecting the right windows for your home remodeling project can be a daunting task. There are so many different types of windows available on the market, each with their own unique features and benefits.
Single-hung windows can be a great option for home remodeling projects, offering flexibility and a traditional aesthetic. Single-hung windows have two sashes, with the upper sash stationary while only the lower sash moves up and down.
Double-hung windows are a great choice for both modern and traditional homes, as they provide a seamless look and greater ventilation. Double-hung windows have two sashes, with both the upper and lower being operable.
Sliding windows are a great option with limited space as they move horizontally along tracks. These windows can also be tilted to allow easy access for cleaning. Sliding windows are available in various shapes and sizes, allowing you to create an aesthetic that suits your home.
Picture windows are a type of window that does not open or close. They are usually large and let in lots of natural light. Picture windows are a great choice if you're looking to maximize the views outside your home.
Casement windows are windows that open like a door. They are usually big and let lots of light into your home. You can open them to enjoy the view outside. They are also energy efficient, as they can be sealed tightly when closed.
Bay windows project outward from the home's exterior wall. They consist of one large central window flanked by two smaller angled windows on either side. They can be used to add style and character to the façade of your home while also providing an increased level of natural light.
Pocket windows are a popular choice for home remodeling projects. They are installed within your home's walls and designed to be unobtrusive, creating a clean and streamlined look. Pocket windows slide horizontally along tracks in the wall cavity, allowing them to be tucked away when unused. They provide increased ventilation and natural light.
Awning windows are a type of window that opens outward from the bottom, similar to an awning. They are typically hinged at the top and open outward on a hinge, allowing for increased ventilation. Awning windows come in various styles and sizes, making them suitable for any home remodeling project.
Arched windows are a type of window that is designed with an arched top. They give the home an elegant, eye-catching look and add unique architectural detail. Arched windows come in various styles and sizes, making them suitable for any remodeling project.
Storm windows are designed to provide extra protection against harsh weather conditions. They are typically made with heavy-duty materials such as aluminum or vinyl and can be installed inside or outside your existing windows. 
Wood windows are a classic and timeless choice for any home remodeling project. Wood windows provide superb insulation, soundproofing, and durability, making them an ideal choice for both traditional and contemporary homes alike. They also offer excellent design flexibility as they can be customized to suit any desired shape or size.
Vinyl windows are a great option for home remodeling projects due to their durability and energy efficiency. They are constructed from vinyl material, making them impact-resistant and resistant to water damage. Vinyl windows also come in various styles, shapes, and sizes, allowing you to customize them to fit your needs.
At Home Matters Construction, we understand the importance of having quality windows that look great and provide energy efficiency and security. Our team is skilled and experienced in all types of window installation projects.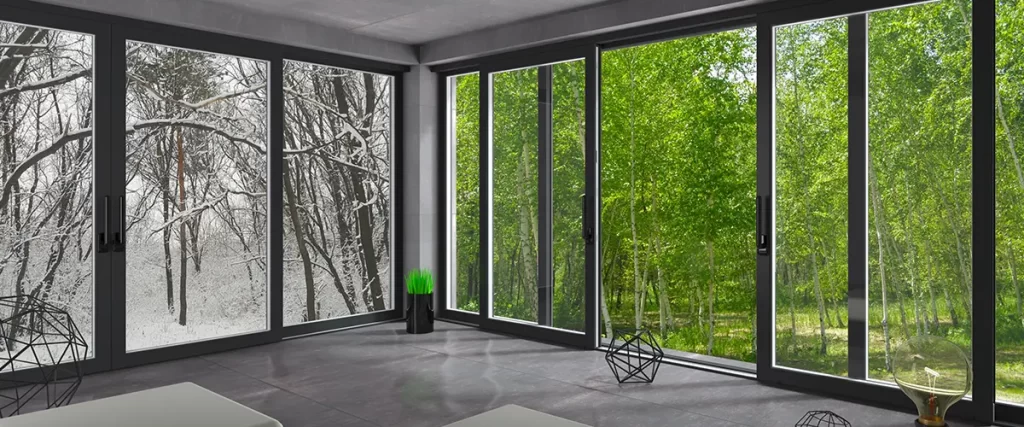 Signs You Need Replacement Windows
When it comes to home remodeling, windows play a crucial role in your space's overall aesthetic and functionality. From bay windows to wood windows, there are many different types of window options available for you to choose from.
But how do you know when to replace your existing windows? We've outlined some common signs indicating you need new home windows installed.
If you feel a draft in your home, even when the windows are closed, it could be a sign that you need to replace them. Old windows can become damaged and allow air to leak through, resulting in uncomfortable drafts.
If you notice permanent streaks or stains on your window glass, this is usually caused by condensation between two panes of glass that seal off airflow. Replacing the window can help prevent further damage and improve your home's look.
Damaged frames and sills can cause water leakage and invite pests into your home. Replacing these components with new windows can eliminate potential problems and give your home a fresh look.
If it's difficult to open or close your windows, it might be time for a replacement. Over time, old windows may become warped due to exposure to rain and moisture, making it harder for them to open and close properly.
If you've noticed an increase in energy bills despite not changing anything else about your lifestyle, it could be because of damage done to older windows allowing conditioned air to escape from inside the home while letting outside air in – both of which waste energy and money!
Don't let drafts or energy loss be a problem in your home any longer – contact us for new windows and a safer, more energy-efficient home.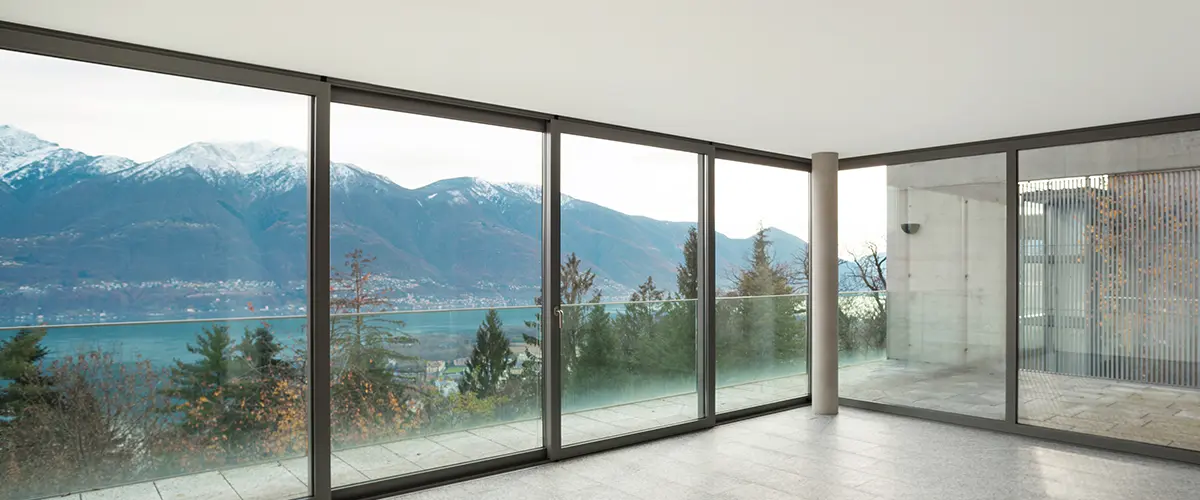 Keep Your Home Protected & Warm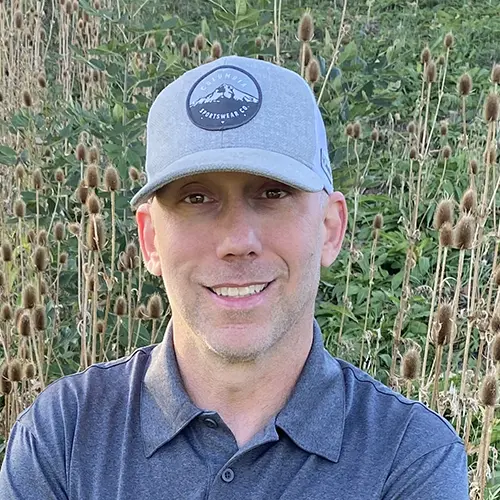 At Home Matters Construction, we have the skills and experience necessary to get the job done right while taking into account all of these additional costs and considerations that come with replacing existing windows.
Click below now to contact us today and learn more about how we can help you keep your home protected and warm!
Or talk directly with Tony, the owner of Home Matters Construction, at (402) 661-0910 to talk window installation for your home.