Kitchen Designer In Omaha, NE
Transform your existing kitchen into a functional space exclusively designed for your needs.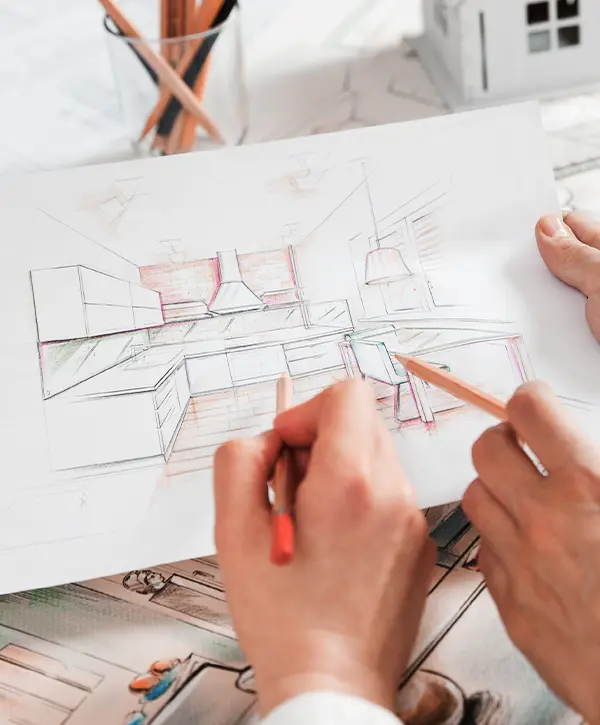 If you've just moved in or your existing kitchen hasn't gotten any attention for quite a long time, it's unlikely that the space fits your needs. Chances are the kitchen cabinets and countertop are dated, the floor is far from perfect, and the backsplash just doesn't feel right. 
A kitchen designer allows you to build the perfect kitchen for you and your family. You'll get a space that not only makes cooking easier but also brings your loved ones together so you can connect and build new memories.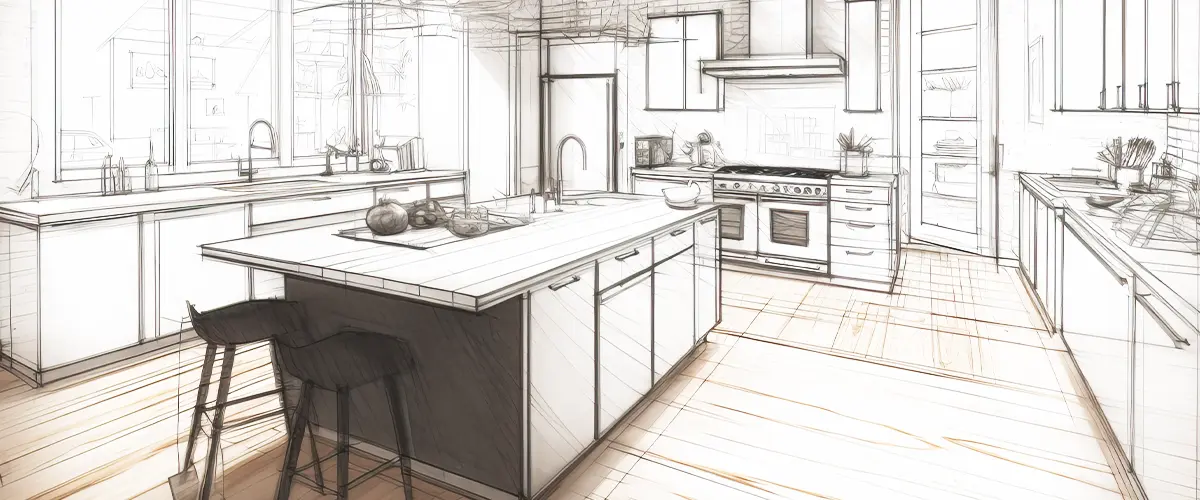 3 Ways A Kitchen Designer Enhances Your Kitchen
You might think you don't need a kitchen designer, and that's perfectly fine. After all, maybe you just want some standard upgrades that you already know look good. But there are some subtleties that only seasoned designers will catch. Here are 3 ways a designer can enhance your new kitchen.
A kitchen designer can create an efficient layout that makes the best use of available space, taking into consideration the kitchen work triangle — the configuration between the stove, refrigerator, and sink. By effectively planning these key elements, a designer ensures seamless movement and a clutter-free environment. Moreover, they can incorporate smart storage solutions like multi-tiered drawers, built-in spice racks, or wall-mounted pot racks that help in keeping your countertops clear. A professional designer strategizes to make it look spacious and aesthetically pleasing while maintaining its functionality.
A skilled kitchen designer will take into account the color palette of your entire house to ensure the kitchen doesn't feel disjointed or out of place. Whether you lean towards a monochromatic scheme or prefer a bold, contrasting look, a designer will deftly blend the right shades to bring your vision to life. They'll do the same with the materials and assess the durability, maintenance, and visual appeal of various options for your countertops, cabinets, flooring, and backsplash. Whether it's choosing between granite or quartz countertops, laminate or hardwood flooring, or deciding on the finish for your cabinets, a designer guides you based on your lifestyle needs and budget.
Kitchen designers can make your kitchen look more high-end by using less expensive materials that mimic the look of high-end ones. For instance, laminate countertops have come a long way and can offer the elegance of granite or marble without the hefty price tag. Similarly, vinyl flooring can convincingly mimic the look of hardwood. They can incorporate statement light fixtures, which can give your kitchen an upscale feel, under-cabinet lighting to enhance the feel of more space, and hardware like cabinet handles and drawer pulls, which increase the overall appeal of your kitchen.
The cost of hiring a kitchen designer can vary based on a number of factors. Typically, it can range anywhere from $500 per hour to $1,500 per hour, but some will charge a flat fee that can range from 10% to %20 of the project's total cost.
Generally, this includes services such as initial consultation, creating design plans, assistance in selecting materials, and overseeing the implementation of the design.
A well-designed kitchen can yield a return on investment of 60-80% or more when you sell your home, making this a great choice if you want the highest ROI on your investment.
Why Work With HMC On Your Upcoming Remodel
When you partner with Home Matters Construction for your kitchen remodel, you're also securing an experienced team of in-house kitchen designers who will be with you every step of the way throughout your project.
This means that you won't have to deal with the hassle of seeking out a separate designer, coordinating schedules, or managing multiple contracts. Instead, you benefit from a streamlined process that ensures both the design and construction phases of your project will flow. This saves you time and money and also maintains consistency in design execution.
With Home Matters Construction, you get more than a remodeling service – you get a holistic experience tailored to your needs. Get a free quote today.
Take a look at your new kitchen before you commit and pay for the materials and colors. 3D renderings are 100% reflective of what your space will look like.
After you see the 3D rendering, you can make multiple change orders so you can further customize your new space.
We'll design and build your new kitchen down to the very last detail. You'll get the exact kitchen that you've always wanted.
A Highly-Efficient Designing Process
Building and designing your new kitchen with us is not just easy, but a beautiful experience that lets you add your own personal touch to your new kitchen.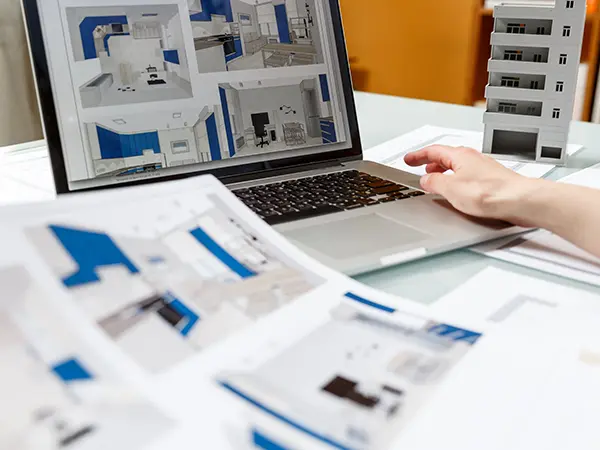 Get 3D renderings and make your own changes.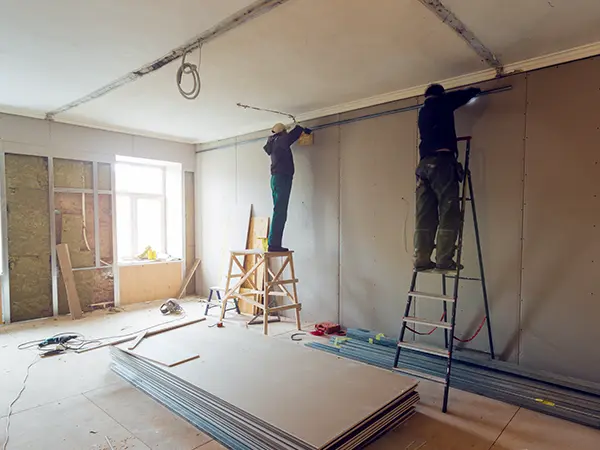 Once you agree on the design, we'll build it to perfection.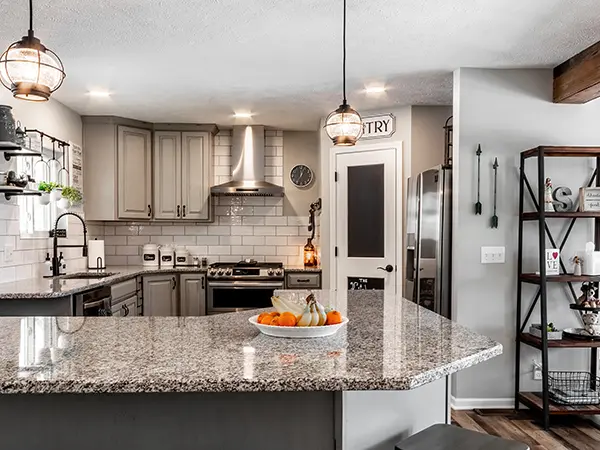 Your new kitchen will turn out exactly like you want it. Enjoy!
A kitchen designer is a professional who specializes in planning, designing, and helping you choose the right materials, colors, and features for your new kitchen. They create efficient, functional, and aesthetically pleasing spaces according to the client's preferences and needs. They consider kitchen-specific factors like appliances, cabinetry, surfaces, and layout to provide an optimal kitchen design.
A kitchen designer brings professional expertise, creative vision, and a thorough understanding of design trends and materials to your project. They ensure efficient use of space, help select durable and aesthetically appealing materials, and can provide cost-effective alternatives to high-end finishes. Their design competence can elevate the final look of your kitchen, possibly increasing your home's value.
Yes, a kitchen designer can work with your existing kitchen layout. They can enhance it to better fit your lifestyle and needs. They can also suggest changes that could improve the functionality and efficiency of your kitchen, such as moving appliances or incorporating new storage solutions.
While not mandatory, a kitchen designer can be beneficial even for small kitchen remodels. They can come up with creative solutions to make the most of a small space, select appropriate colors and materials that give a sense of spaciousness, and strategically plan for storage and appliances.
The value of hiring a kitchen designer lies in their ability to optimize space, bring a professional aesthetic touch, and potentially increase your home's resale value. While there is a cost involved, the benefits of a well-designed, practical, and beautiful kitchen can far outweigh the expense.
Yes! At HMC, you'll enjoy working with our in-house team of designers, architects, and installers. We're a one-stop-shop for your remodeling needs so you don't have to juggle multiple contractors to get your upgrade. We make it easy for you to finally get your dream kitchen, all while enjoying some of the best craftsmanship you can find in Omaha, NE.
Get Your Kitchen Designed To Match Your Needs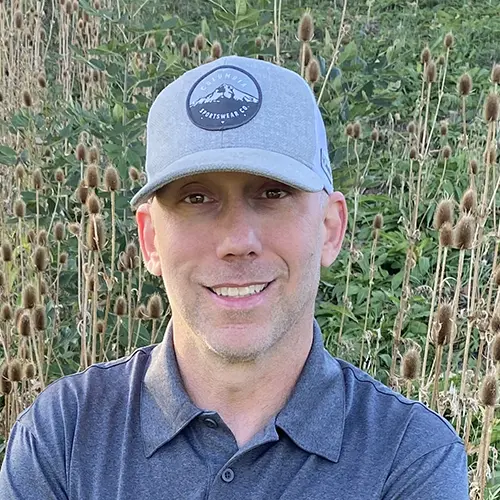 Winging your kitchen design is not an option, especially when you're ready to spend money on a remodel.
With Home Matters Construction, you'll enjoy our team of designers regardless of your budget. We'll work together to create your perfect kitchen – one that'll make this space more efficient, beautiful, and personalized.