Cabinet Painters in Papillion, La Vista, Bellevue, Omaha, And More Of NE
Breathe new life into dull-looking kitchen cabinets.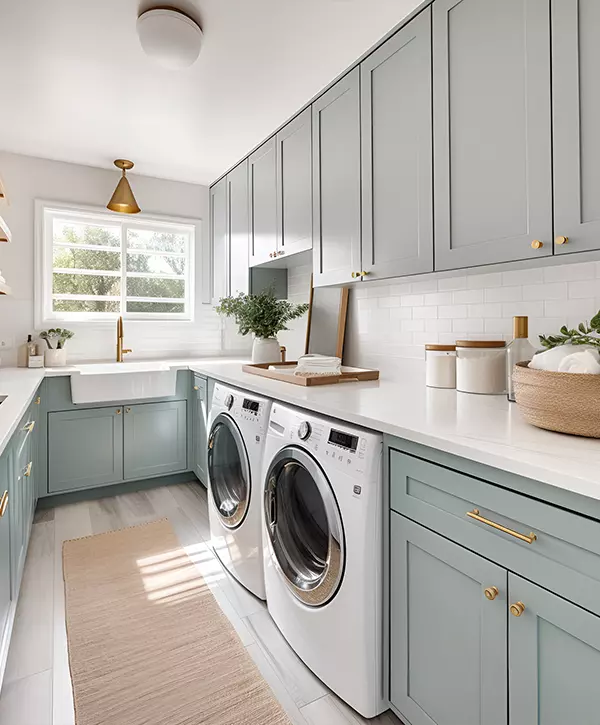 At Home Matters Construction, we believe that a well-designed kitchen is the heart of every home, where families gather, stories are shared, and cherished memories are created.
Our commitment to helping families in Papillion, NE, connect with each other, relax in a comfortable space, and take pride in their homes is at the core of our mission.
Hire the pro team that offers:
Why Cabinet Painting Matters: Transforming Your Kitchen with a Splash of Color
At Home Matters Construction, we know how important your kitchen is to your Papillion, NE home, and the role cabinets play in shaping its ambiance. Discover the power of our kitchen cabinet painting service as we unveil four compelling reasons why it matters and how it can breathe new life into your kitchen space.
As one of the most prominent features in any kitchen, cabinets influence the overall aesthetic appeal. Over time, wear and tear can leave cabinets looking lackluster. That's where our kitchen cabinet painting service shines, offering a cost-effective solution to revitalize your kitchen.
From classic to contemporary styles, or even a pop of vibrant color, our expert cabinet painters have the skills to achieve a flawless finish that matches your vision.
Enhanced Kitchen Atmosphere
Beyond being a space for meal preparation, your kitchen is where families gather to create treasured memories and share stories. A well-designed kitchen fosters a warm and inviting atmosphere that promotes togetherness among loved ones.
When you choose our cabinet painting service as part of your kitchen remodeling package, you set the stage for a cohesive and harmonious ambiance that encourages family connection and relaxation.
Cost-Effective Kitchen Refresh
Full kitchen renovations can be costly, but our cabinet painting service presents an excellent opportunity to refresh your kitchen without the cost to replace kitchen cabinets. By retaining the structural integrity of your existing cabinets and opting for our professional painters, you achieve stunning results at significantly lower costs.
Now you can allocate your budget to other essential aspects of your kitchen remodeling project, such as new appliances or upgraded countertops.
In today's world, sustainability is crucial. Rather than discarding perfectly functional cabinets, our eco-friendly cabinet painting offers a greener alternative.
By choosing Home Matters Construction, you actively contribute to reducing waste and minimizing the environmental impact of your kitchen upgrade. Our premium, low-VOC paints from reputable brands like Sherwin-Williams ensure a visually impressive and environmentally responsible transformation.
Our expert kitchen remodelers are dedicated to delivering exceptional results, ensuring that your kitchen becomes a beautiful and functional focal point of your Papillion, NE home.
Heartwarming Words from Our Happy Homeowners
As you read these testimonials, we hope you'll catch a glimpse of the Home Matters difference – a difference that puts families first and strives for excellence in every detail. We look forward to having the opportunity to work with you and add your story to our growing list of delighted homeowners.
Home Matters was referred to me by a member at my sister's church. From the moment we connected with Tony, we felt his honesty, integrity and desire to help us meet our needs for a full, functional kitchen remodeling project. 
We were not disappointed. Our experience with Tony and the Home Matters team was wonderful. The coordination with their sub-contractors was impressive. The workmanship and work ethics was top notch. The office staff is friendly, professional and easy to work with. 
I wouldn't hesitate contacting Home Matters for any of your home services, big or small.
Tony and the crew are VERY professional. Our remodeling project faced the inevitable covid shipping delays. They anticipated and worked around the supply problems, kept the project on schedule. They kept us in the loop, answered all our questions, and did some really great work. 
The kitchen lights installation just blew us away! The new floors are simply a delight. We absolutely recommend Home Matters. Tony and his crew will have our next project!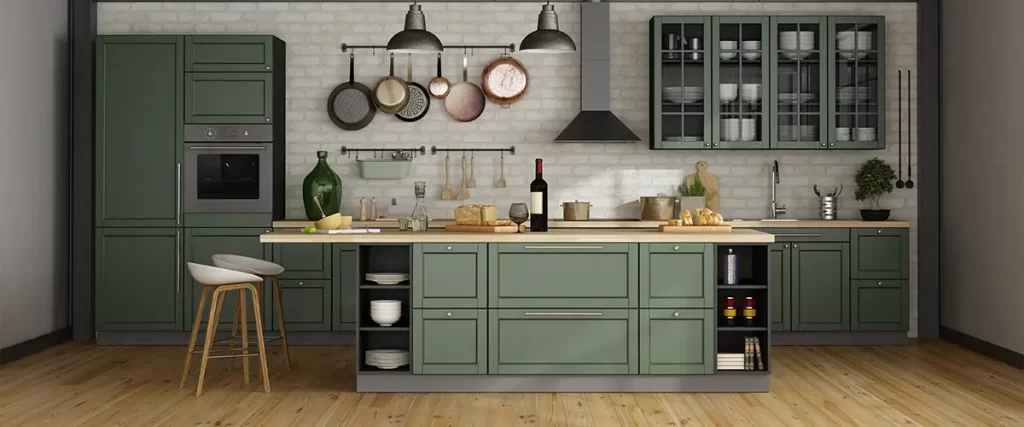 Transforming your kitchen through cabinet painting is a creative and budget-friendly way to breathe new life into your space. At Home Matters Construction, we tackle more than painting kitchen cabinets; we can transform your entire kitchen through the power of complete remodeling services.
1. Embrace Timeless Elegance with Neutral Tones
Neutral colors are always in vogue, and for a good reason. Opt for classic hues like soft whites, warm greys, or subtle beige to create a timeless and sophisticated ambiance in your kitchen. Neutral-toned kitchen cabinets exude a sense of calm and balance, allowing you to pair them effortlessly with various decor styles.
2. Create a Captivating Contrast with Two-Tone Cabinets
Make a bold statement by choosing two-tone cabinets that add depth and visual interest to your kitchen. Combine light upper cabinets with dark lower cabinets or vice versa to achieve a striking contrast that adds an element of drama and modernity.
3. Revive Vintage Charm with Distressed Finishes
For a rustic and vintage-inspired look, consider distressed finishes. Our skilled cabinet painters can achieve the perfect balance between aged charm and refined elegance, making your kitchen cabinets a conversation piece.
4. Explore the Beauty of Stained Wood Cabinets
Stained wood cabinets offer natural warmth and an earthy appeal to your kitchen. With a wide range of stain colors available, from rich mahogany to light oak, you can showcase the inherent beauty of wood grain while modernizing your space.
5. Get Creative with Colorful Accent Cabinets
Inject personality and vibrancy into your kitchen by introducing colorful accent cabinets. Choose a bold hue, such as teal, navy blue, or forest green, for a unique focal point that adds a playful touch to your culinary haven.
6. Modern Chic with Sleek Matte Finishes
Matte finishes are a popular choice for modern kitchens. Their smooth, non-reflective surface creates an understated and chic appearance that complements contemporary design themes.
7. Farmhouse Charm with Chalkboard Cabinet Doors
Incorporate functionality and charm with chalkboard cabinet doors. Not only can you jot down grocery lists and recipes, but chalkboard surfaces also add a touch of rustic appeal to your kitchen.
8. Glamorous and Glossy Allure
For those seeking a touch of glamour and sophistication, high-gloss finishes are the way to go. The reflective surface of gloss cabinets adds a luxurious touch, creating an upscale atmosphere in your kitchen.
Contact us and trust our expert painters to handle every detail of the job, from the prep work to the final coat, ensuring a smooth, fresh, and brand new look that transforms your kitchen into the heart of your home.
Frequently Asked Questions about Cabinet Painters
Your Dream Kitchen Awaits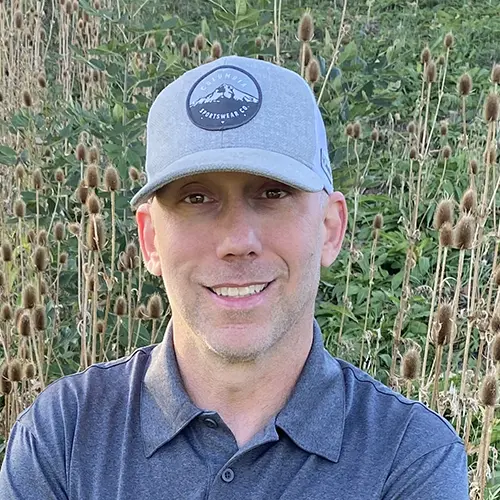 Don't hesitate to take the first step toward your dream kitchen. Call us today at (402) 661-0910 to speak with our professional home remodelers and discover how we can elevate the heart of your home.
Let Home Matters Construction be your partner in bringing beauty, style, and functionality to your kitchen, where cherished memories are made and treasured moments are shared.