Basement Remodeling In Papillion, La Vista, Bellevue, And More Of NE
Extend your living space and create more opportunities for family entertainment with a finished basement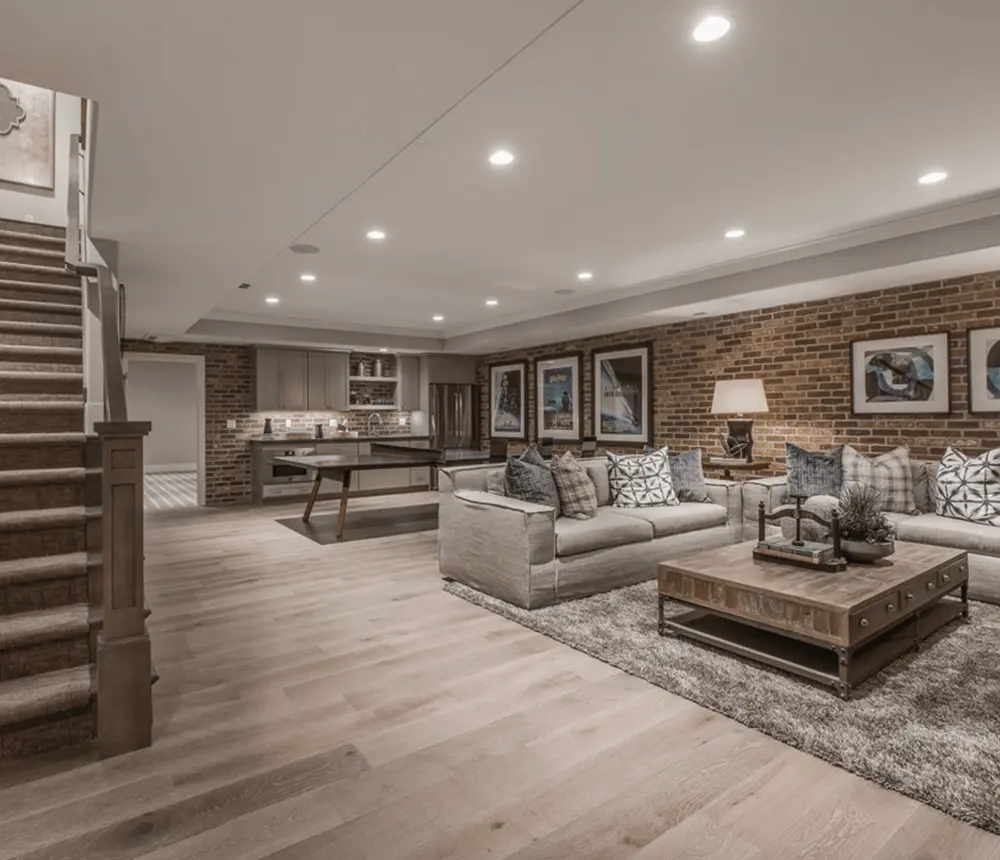 Scroll down to discover basement options, process, and pricing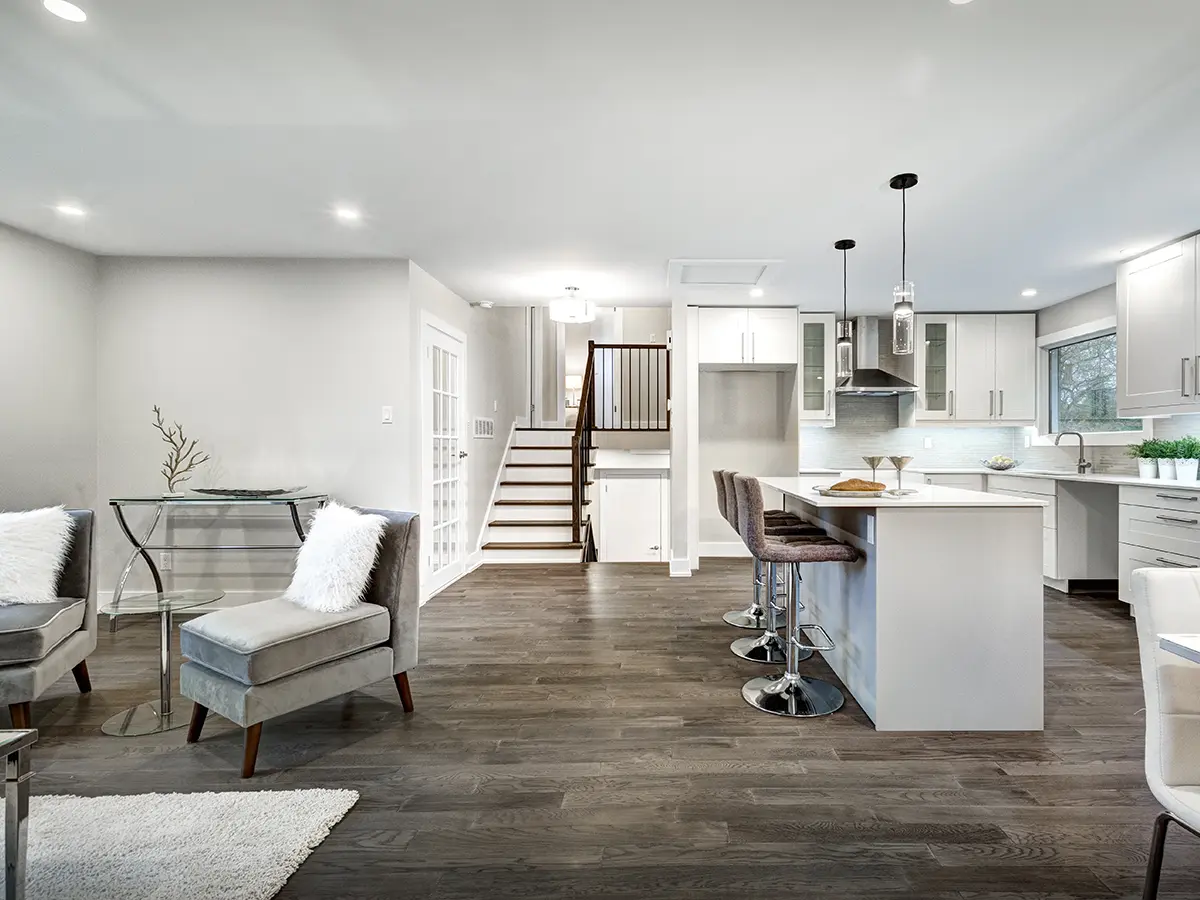 A Place For Your Family To Have Fun
While mostly used for storage, your basement holds a huge potential of becoming a gorgeous, functional space in your home.
Instead of thinking about your basement as a dark, damp place, imagine the possibilities: a home theater, a playground for kids, or a second living room where your entire family can spend time together.
Finishing or remodeling your basement increases the value of your property and gives you the chance to double the usable space in your home. We're here to help.
Enjoy a functional basement with these upgrades:
This Is How Your Basement Can Look
Stay In The Know With Your Basement Remodel
Depending on the size of your basement and the selections you make, you're looking at a $65k+ investment for a basement remodel in Papillion. Considering most home additions cost hundreds of thousands of dollars, refinishing or remodeling your basement is an investment that makes sense.
Basement remodeling in Papillion, La Vista, Bellevue, Omaha, Gretna, and typically across Nebraska will require a permit. Rest assured as we'll handle all permitting work for your basement remodel.
At HMC, we complete all basement remodeling projects with our in-house team of craftsmen and we partner with trusted, licensed contractors for specific work such as electrical or plumbing.
When remodeling a basement, some of the most expensive parts will be the plumbing, especially if you're planning to add a bathroom or kitchen to your basement. Moving plumbing around takes time and requires careful preparation and execution to make sure everything will function correctly.
Depending on the scope of work, most basement remodels take somewhere around 8 weeks. Depending on the scope of work, we can finish your basement faster. After our on-site visit, you'll get an accurate timeline.
Absolutely. Basement finishing/remodeling is a great way to add usable space to your house and get a great Return on Investment (ROI). If you ever plan to sell, having a remodeled basement in Papillion will add significant value to your home and allow you to recoup up to 70% of your costs.
A Pricing Guideline For Your Basement Remodel
Before
After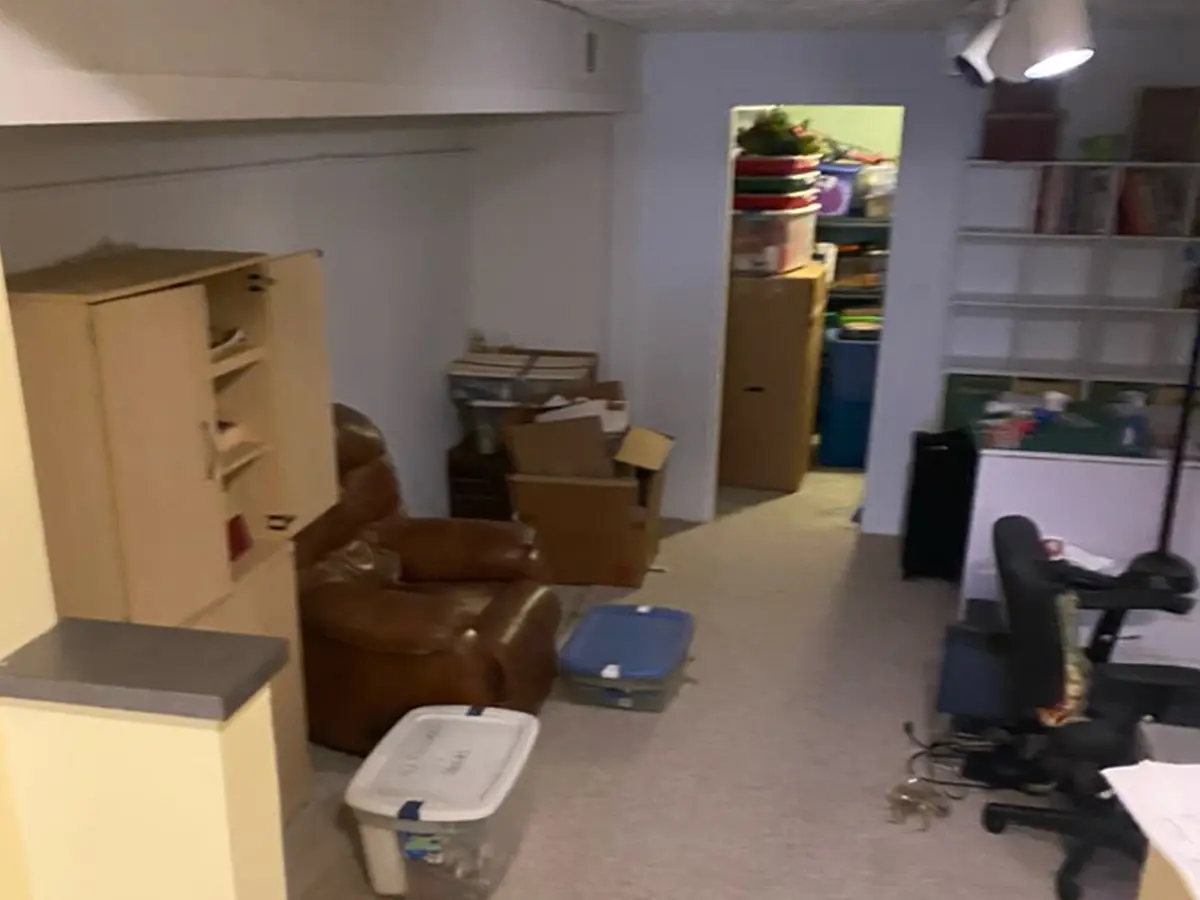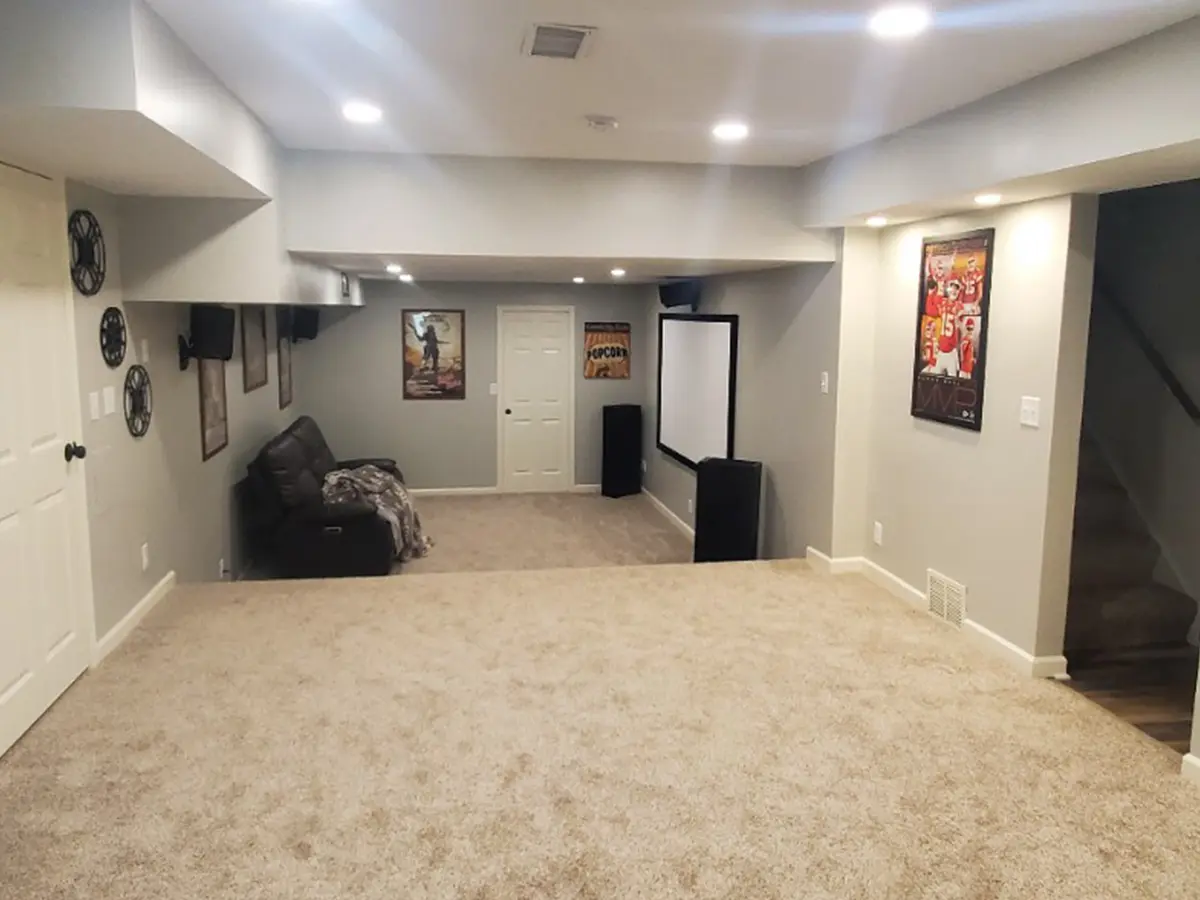 Basement remodel in Papillion
This basement remodel project included:
This basement remodel was quoted at $47k, where the custom wet bar and laundry cabinetry were the most expensive items.
Before
After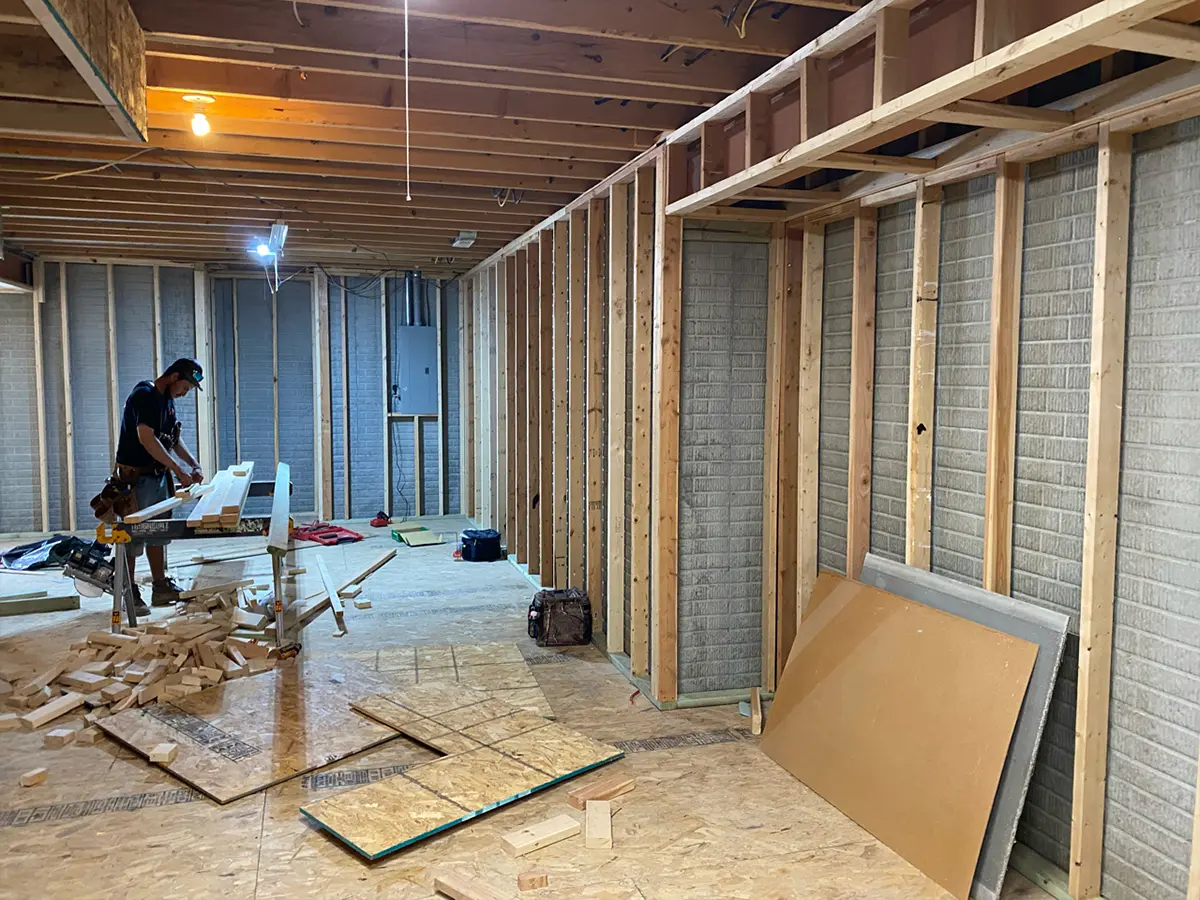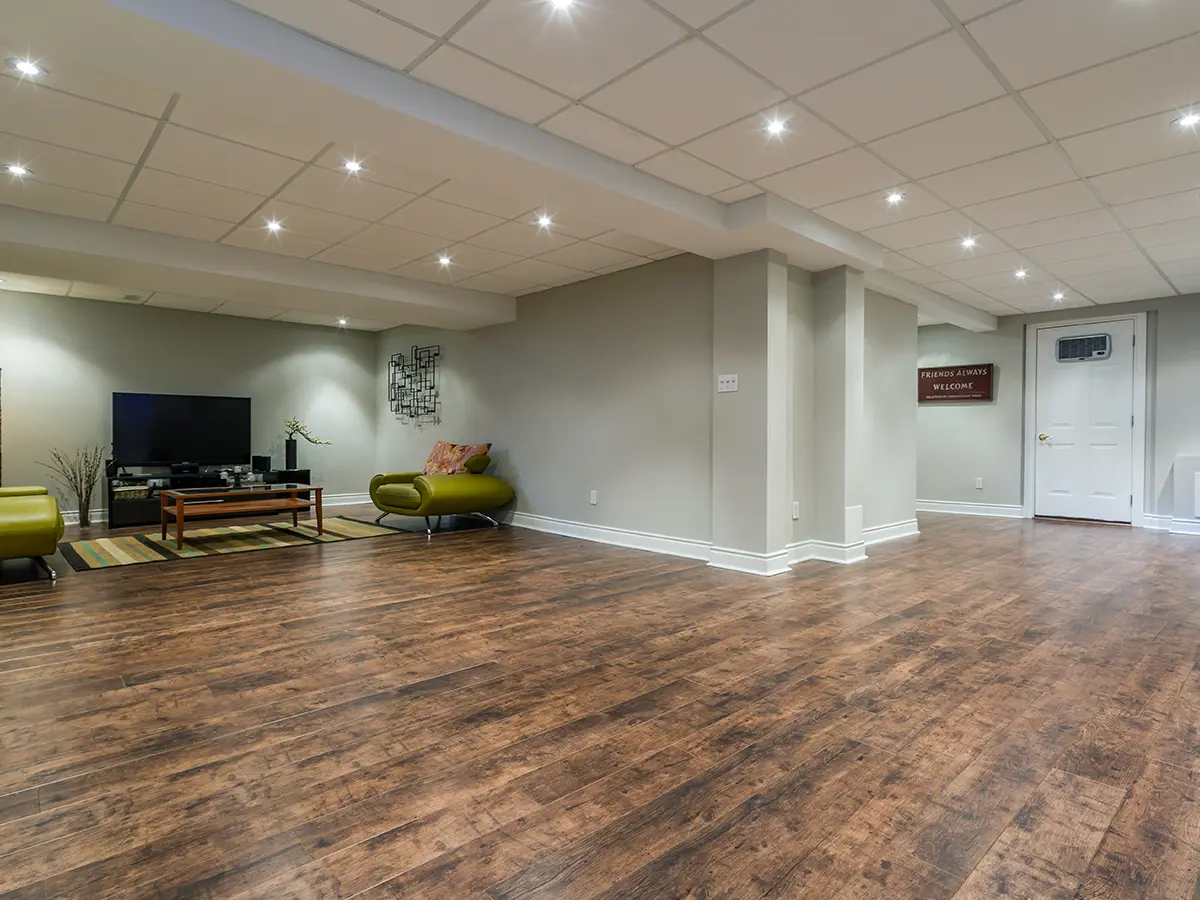 Basement Finishing in Omaha
This basement remodel project included:
The project was quoted at $55k, where the bathroom was the most expensive item.
Before
After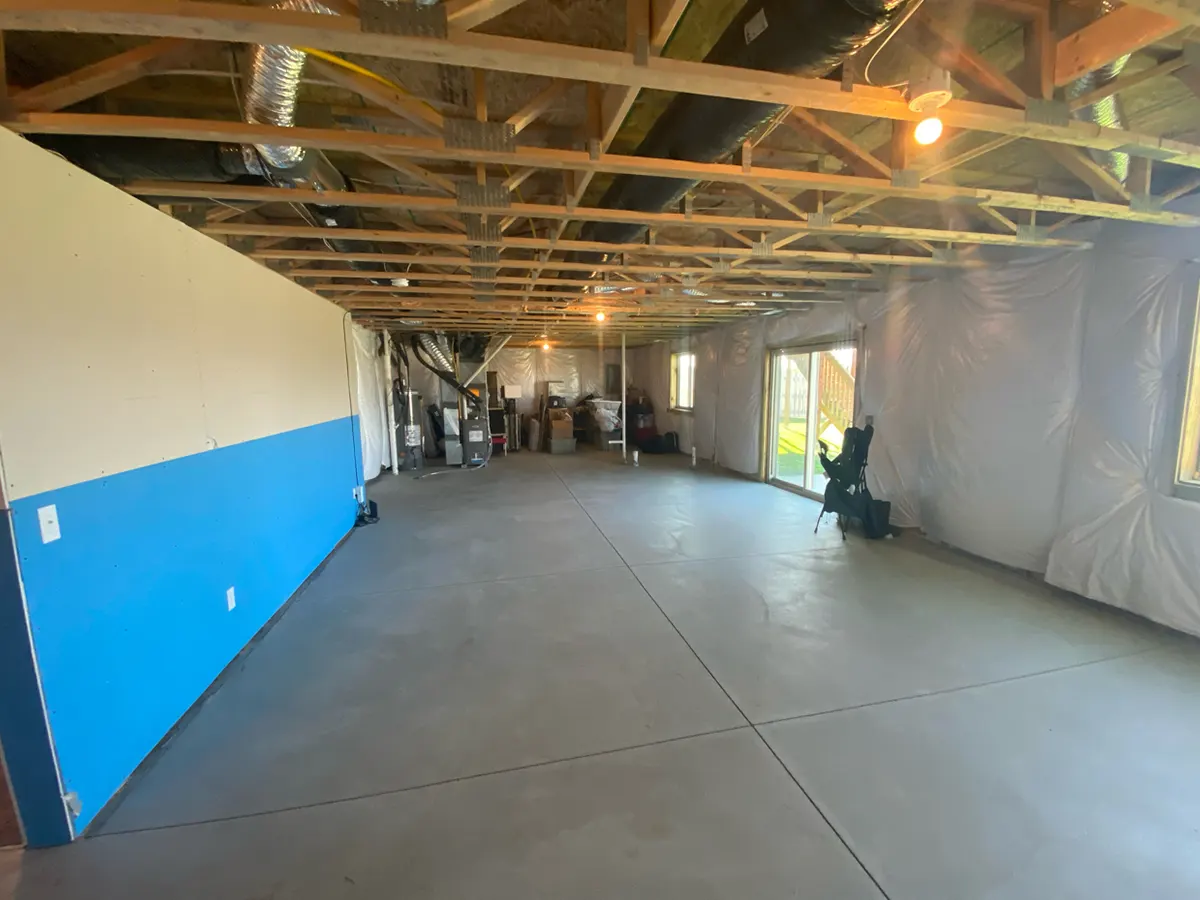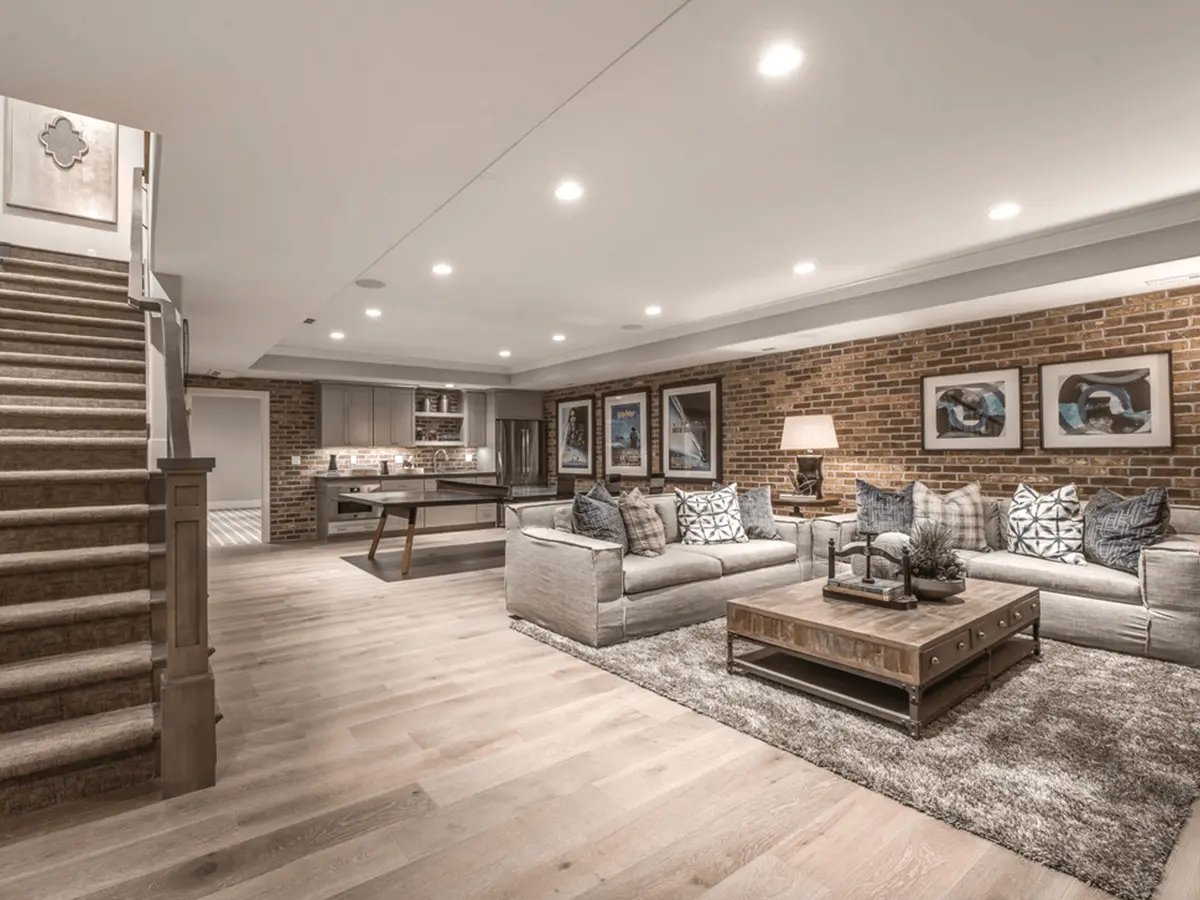 Basement Remodel in Papillion
This basement remodel project included:
The project was quoted at $79k, where the bathroom was the most expensive item.
A Transparent And Predictable Process
From planning to execution, enjoy an individualized approach that guarantees your project will be flawless. Our mission at Home Matters Construction is to make your home remodeling experience simple and stress-free.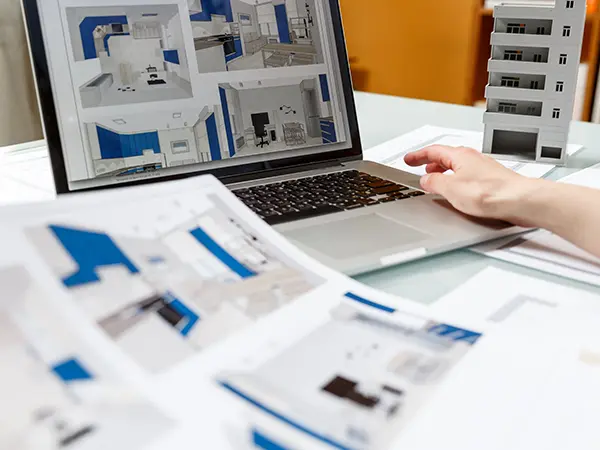 We help you define your vision for your basement.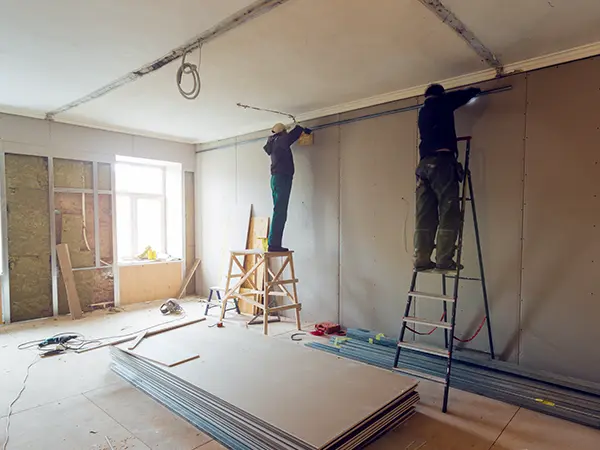 We bring your vision to life on-time and on-budget.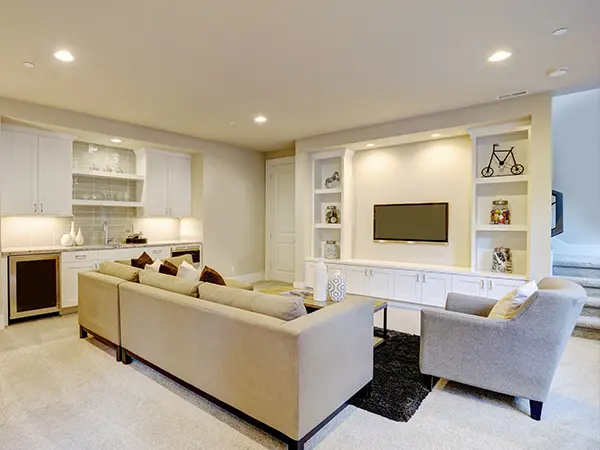 Enjoy your finished basement with your loved ones.
Your new basement - backed by the biggest names in the industry
Get Quality Craftsmanship From A Knowledgeable Contractor
Make sure your basement is taken care of by professionals committed to delivering an increasingly better product.
Here's what other homeowners in NE say about working with us
600+ Families Trusted Us With Their Homes
I shopped many different companies before deciding on Home Matters Construction to complete a basement remodel. I found their attention to detail and business process was the most efficient and cost effective process around.
I worked with a wonderful planning team prior to any construction, where every detail was worked out. The timeline for the job was clearly mapped out and followed appropriately.
The team members are punctual and finished the remodel within the timeframe proposed. Follow up after completion has been outstanding and most importantly, the response I have received from friends and family about our new basement bar has been outstanding.
HMC are great! They were upfront and professional about all aspects of our basement remodel. They worked with us on our floor plan and gave insight about better ways to install or incorporate certain parts of the build.
They gave us exactly what we wanted and everything was held to a very high standard. Everyone was professional, respectful, and very great at their job! I wish I could give more stars on this review. 5+ stars in our book.
Tony, Mike and the rest of the Home Matters crew did a fantastic job with our basement remodel. From the initial visit to the final walkthrough there was constant communication from them on every aspect of the project. It was nice to have a contractor that could not only handle our basic remodel needs for our basement, but could handle the extra things like an actual home theater and wet bar.
They take a lot of pride in what they do and it shows. The dashboard they use for their projects allowed us to see daily photos of progress and step by step work that was being done. We decided to start this project in the middle of march and even though Covid was still going strong, the project stayed on schedule even with products being backordered or delayed the team found work arounds to make sure everything went smooth and even came in under budget.
Thanks to the Home Matters crew for all that you did and for creating a space that we are already enjoying with our family and friends and will continue to do so far into the future.
More Space For Family Memories
Put your basement's space to good use with a basement remodel.
Get The Best For Your Basement Remodel With Home Matters Construction
Your estimate and your quote will stay the same from beginning to end. There will be no change orders, hidden fees, or unpleasant surprises along the way.
We hold quality to a high standard. Every detail of your remodel will be exactly what you want and our 3-year craftsmanship warranty will give you the peace of mind you need.
Stay informed about your project's progress and milestones at all times. We aim to make your remodel as pleasant and as stress-free as a walk in the park.
Create More Entertainment Space For Your Family With A Basement Remodel
Our clear planning and personal approach will guide you every step of the way.