Kitchen Remodeling In Papillion, La Vista, Bellevue, and more of NE
Get that beautiful, functional, and low-maintenance kitchen you've been dreaming for years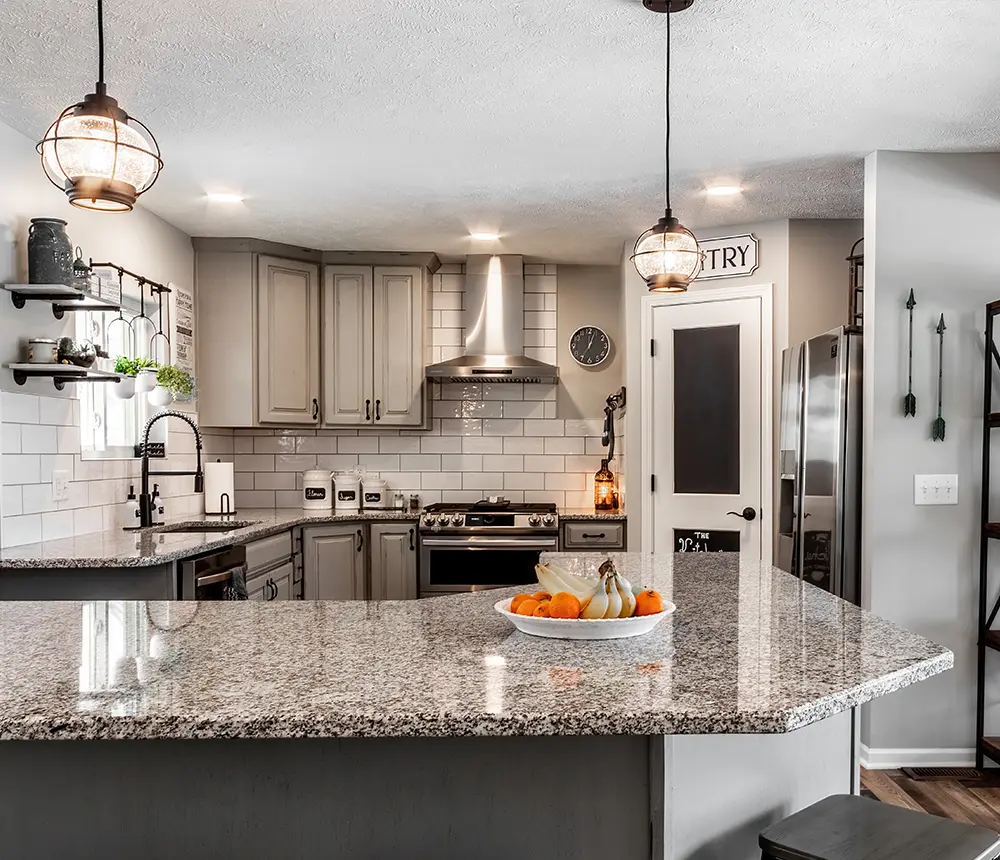 Scroll down to discover bathroom options, process, and pricing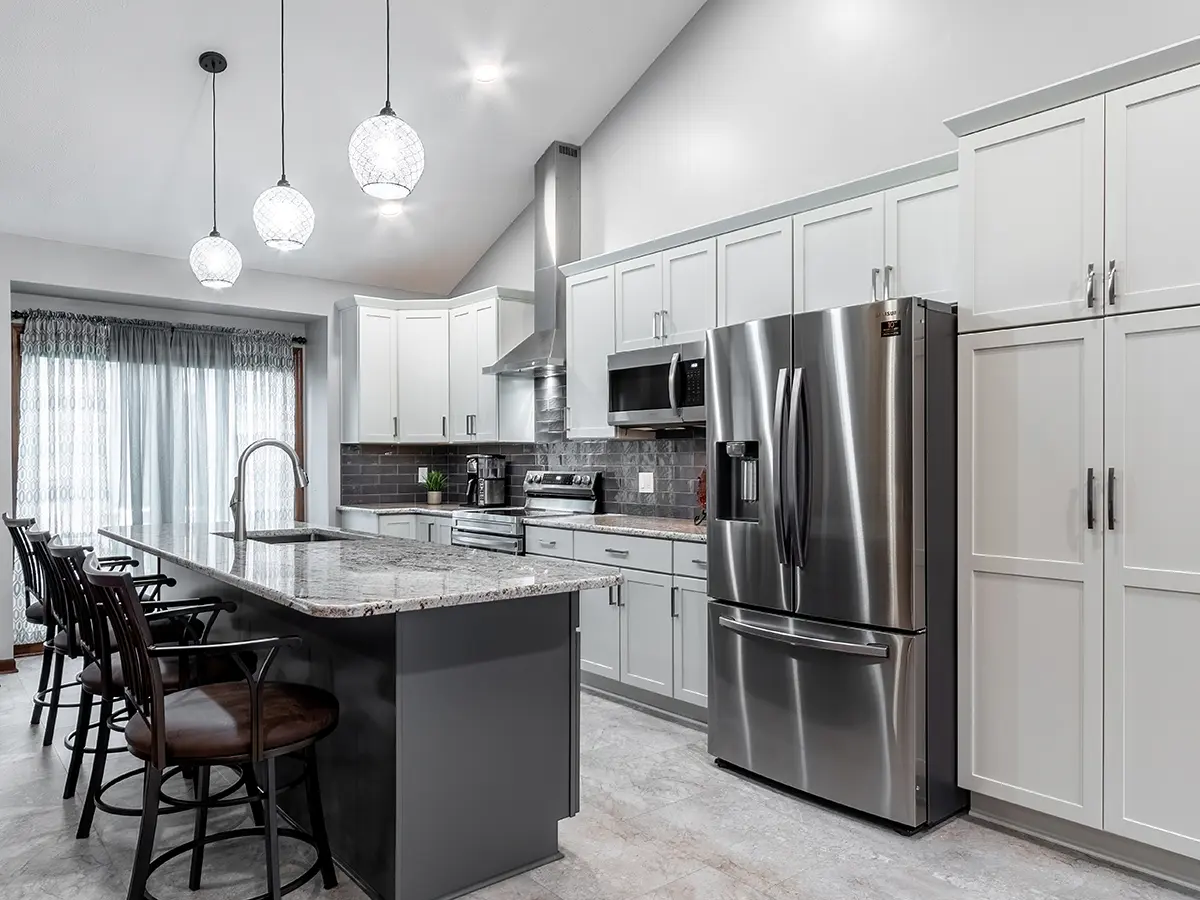 Make Family Meals The Best Part Of Your Day
Your kitchen is where you start your day and reunite with your family in the evening, so it has to be a place that makes you feel good. You also need it to function in a certain way. Imagine the enjoyment of cooking in a well-designed kitchen, where every item is where it should be.
Whether you've always dreamed of a large gourmet kitchen or you need something bigger to suit your growing family, we're here to help with the perfect kitchen remodel.
Enjoy every family gathering with these popular kitchen upgrades:
This Is How Your Kitchen Can Look
Stay In The Know With Your Kitchen Remodel
Kitchen remodels in Papillion, La Vista, Bellevue, Omaha, and generally across Nebraska start at around $40-45k. Depending on the size of your kitchen, cabinet selection, appliances, and any layout reconfiguration, you can expect to pay up to $90k for a medium to large kitchen remodel.  
If electrical or plumbing work is being done, your kitchen remodel may need a permit. Depending on the specifics of your project, we'll prepare the paperwork needed and take care of permitting on your behalf.
Usually, the most expensive part of a kitchen remodel will be the cabinets, along with countertops and appliances. Depending on your design and selections, you can expect to pay at least 35% on the cabinets and countertops alone.
We'll take care of your kitchen remodel together with our in-house team of craftsmen. We also partner with trusted, licensed contractors for specific work such as electrical or plumbing.
A kitchen remodel takes between 4 and 6 weeks depending on material and vendor supply and the size of your space.
Generally, we don't need you to vacate your home while we work on your kitchen remodel. We'll be protecting and separating the work area from the rest of your home to keep dust and debris away and allow you to use your other rooms as usual.
A Pricing Guideline For Your Kitchen Remodel
Before
After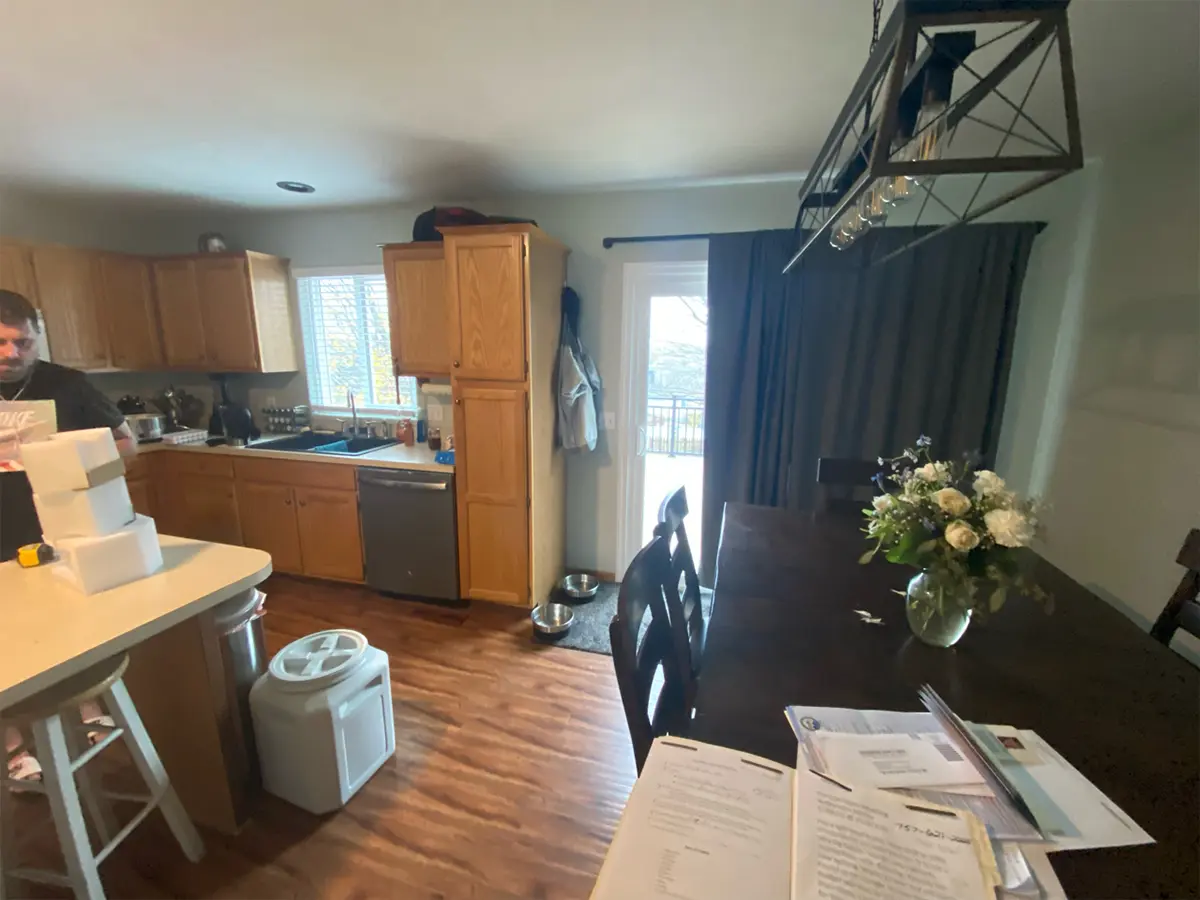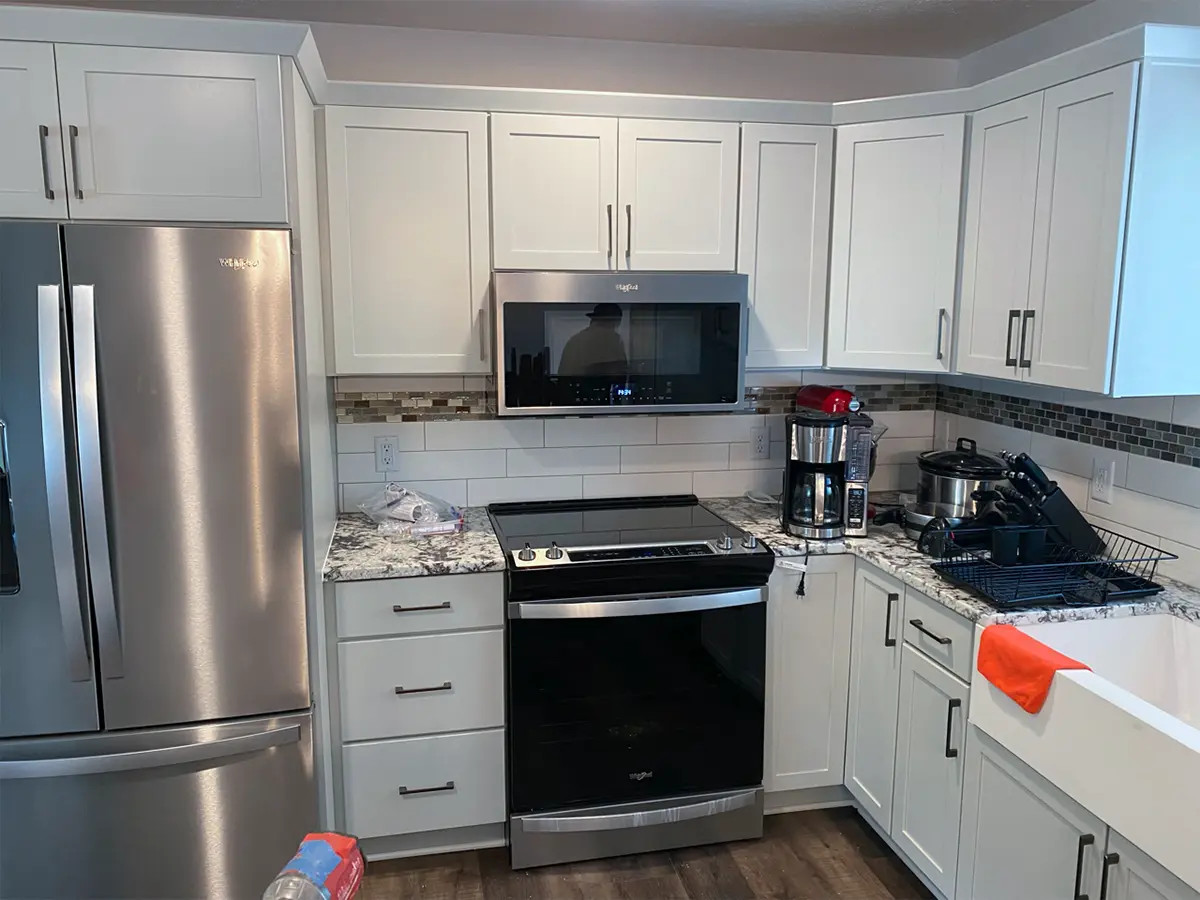 Small Kitchen Remodel In Gretna
This 90 ft². kitchen remodel included:
This kitchen remodel was quoted at $55k, where the most expensive item was the countertops, at $4,100.
Before
After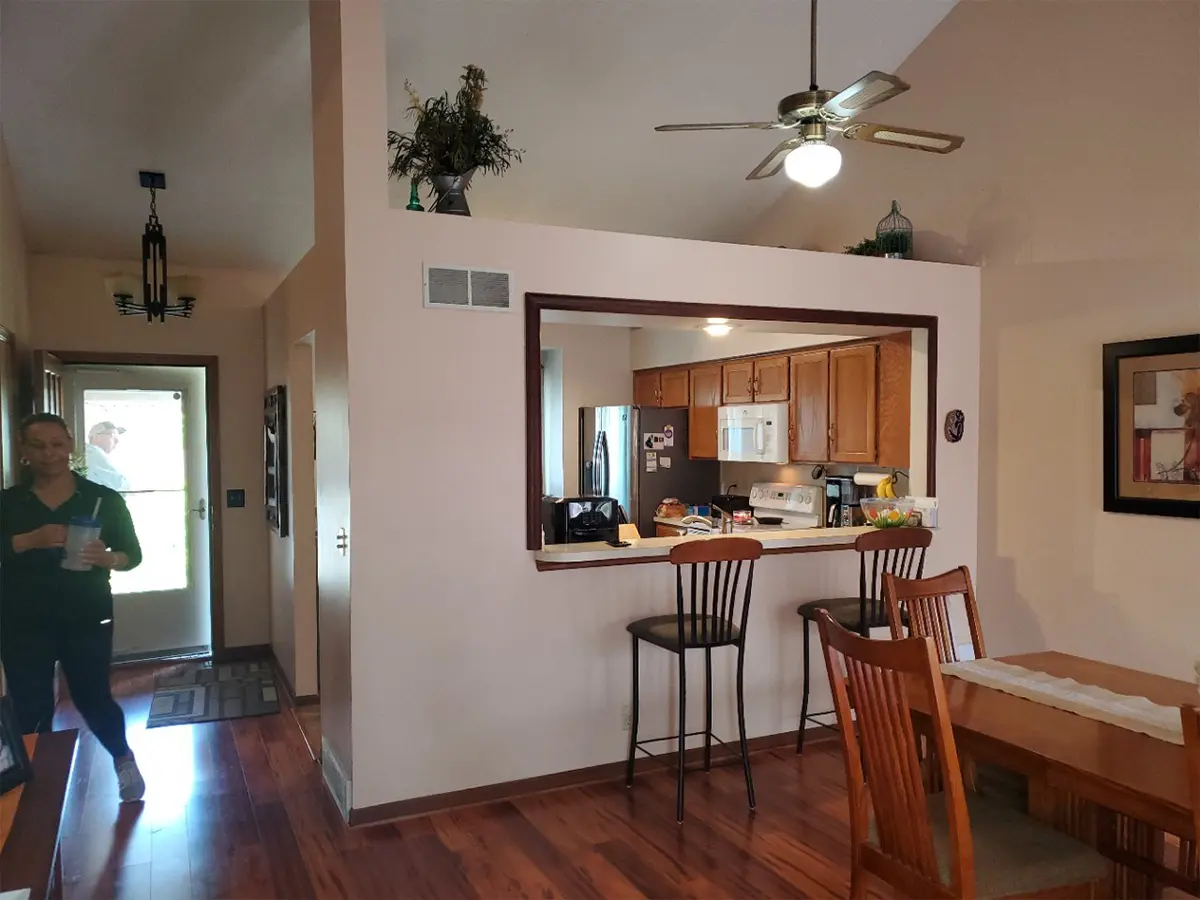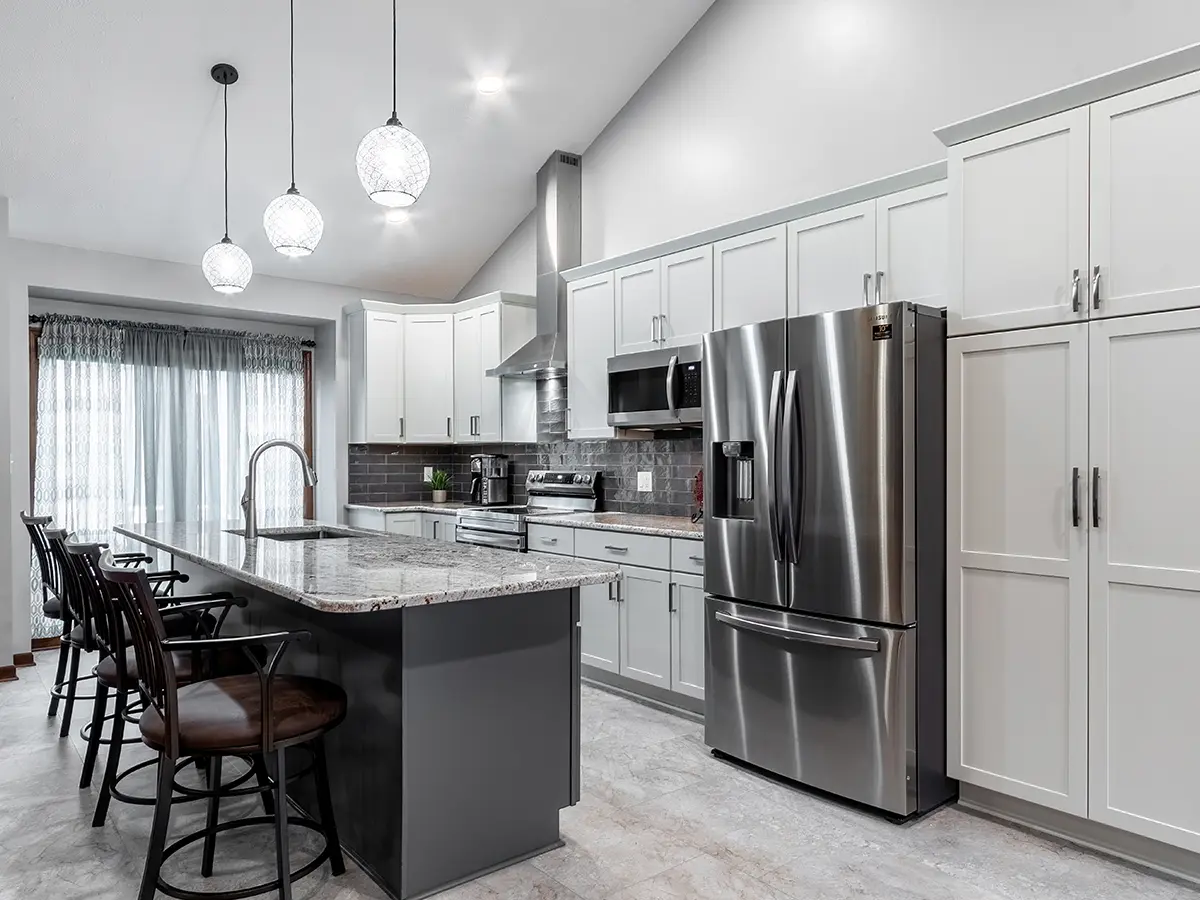 Average Kitchen Remodel In Omaha
This 160 ft². kitchen remodel included:
This kitchen remodel was quoted at $65k, where the most expensive item were the custom cabinets, at $14k.
Before
After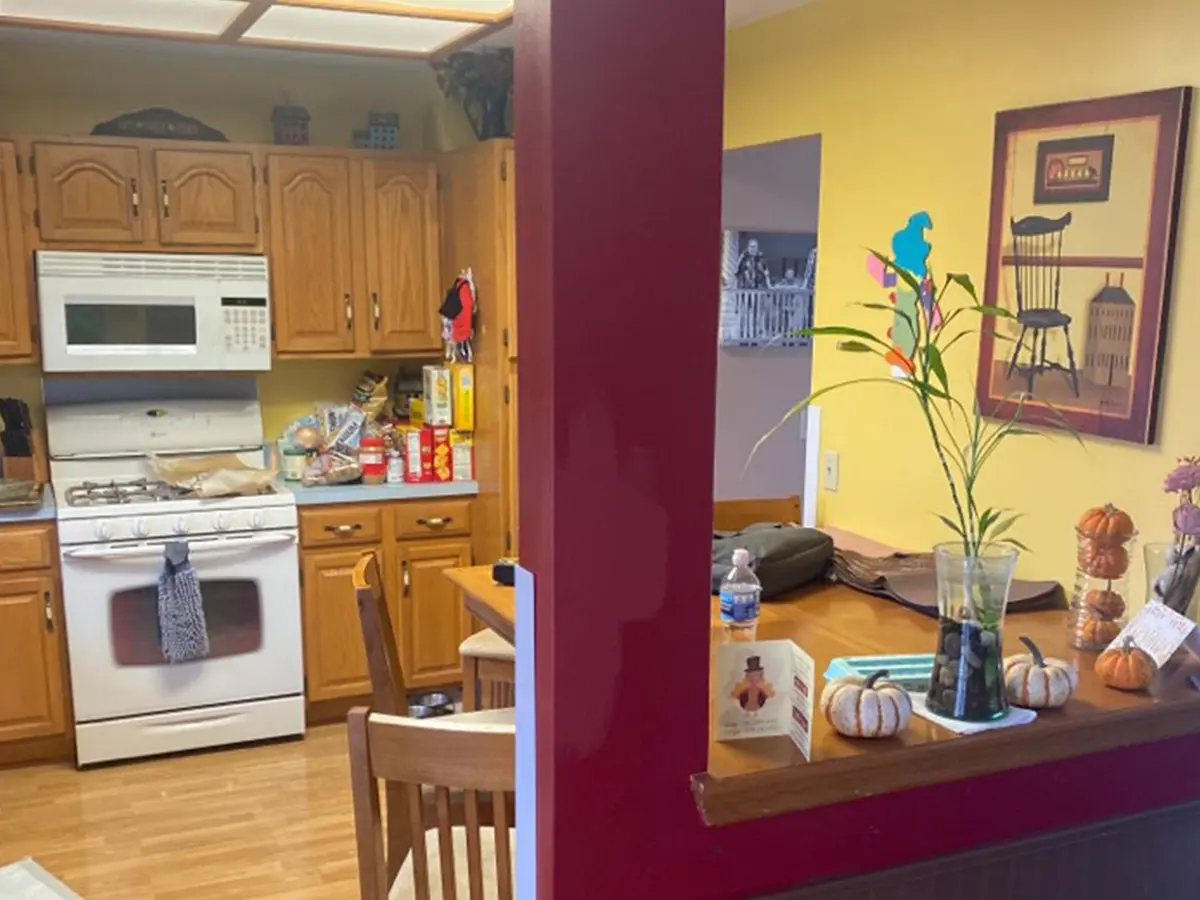 High-End Kitchen Remodel In Papillion
This 175 ft². kitchen remodel included:
This kitchen remodel was quoted at $87k, where the most expensive items were the luxury appliances, at $25k.
A Transparent And Predictable Process
From planning to execution, enjoy an individualized approach that guarantees your project will be flawless. Our mission at Home Matters Construction is to make your kitchen remodeling experience simple and stress-free.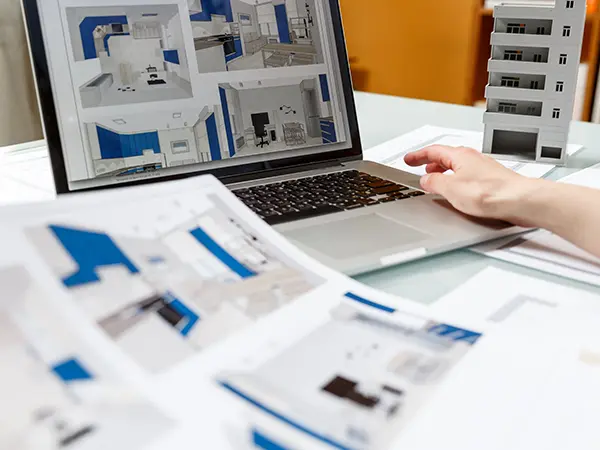 We help you define your vision for your kitchen.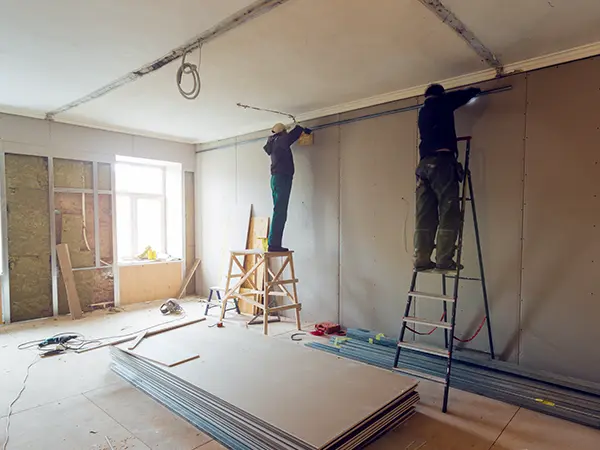 We bring your vision to life on-time and on-budget.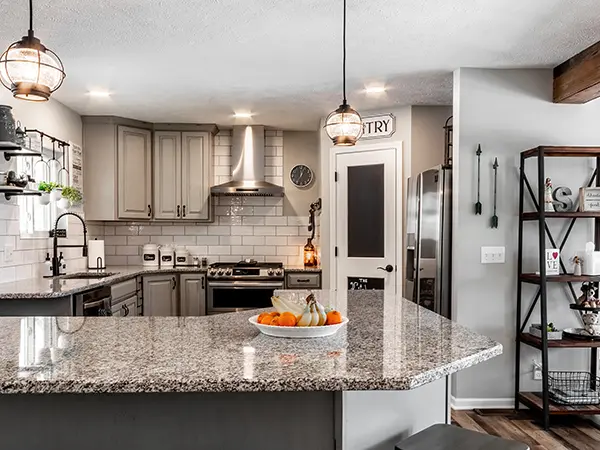 Enjoy your beautiful and functional kitchen day by day.
Your new kitchen - backed by the biggest names in the industry
a Contractor That takes your new kitchen to the next level of comfort and efficiency
All our expertise, study, and partners help us deliver an ever increasingly better kitchen remodeling service that's guaranteed to let you fully enjoy the excitement of this upgrade.
Here's what other homeowners in NE say about working with us
600+ Families Trusted Us With Their Homes
From the moment we connected with Tony, we felt his honesty, integrity and desire to help us meet our needs for a full, functional kitchen remodeling project. We were not disappointed.
Our experience with Tony and the Home Matters team was wonderful. The coordination with their sub-contractors was impressive. The workmanship and work ethics was top notch. The office staff is friendly, professional and easy to work with. I wouldn't hesitate contacting Home Matters for any of your home services, big or small.
Tony and his crew remodeled a family kitchen for me and it far surpassed my expectations. His people were super nice as my family was living in the residence. I wouldn't call anyone one else!
Tony and his crew were great – they remodeled our kitchen. The craftsmanship was awesome. High attention to detail.
Very polite, just the type of dudes you'd prefer to have working in your house. Tony was up front about everything, no hidden costs or weird surprises. I'd trust these guys to do just about anything.
A Bigger, Better Kitchen For You And Your Family
Get a functional, beautiful space that meets your needs.
Enjoy The Best For Your Kitchen Remodel With Home Matters Construction
We stay right with what we quote from beginning to end and keep your investment 100% transparent. No change orders, no hidden fees, and no unpleasant surprises.
It's your home, so your wants and needs come first. We listen to you and enforce the highest standards of quality to that your kitchen remodel is exactly what you've envisioned.
Our easy process keeps you comfortable, informed, and in the loop. With daily online and on-site updates, we keep an open line of communication so that you'll always know what's next.
Expand And Upgrade Your Kitchen For Quality Time With Your Family
Our clear planning and personal approach will guide you every step of the way.