Window Replacement Service In Papillion, La Vista, And More Of NE
Enjoy complete window replacement and remodeling services for your NE home.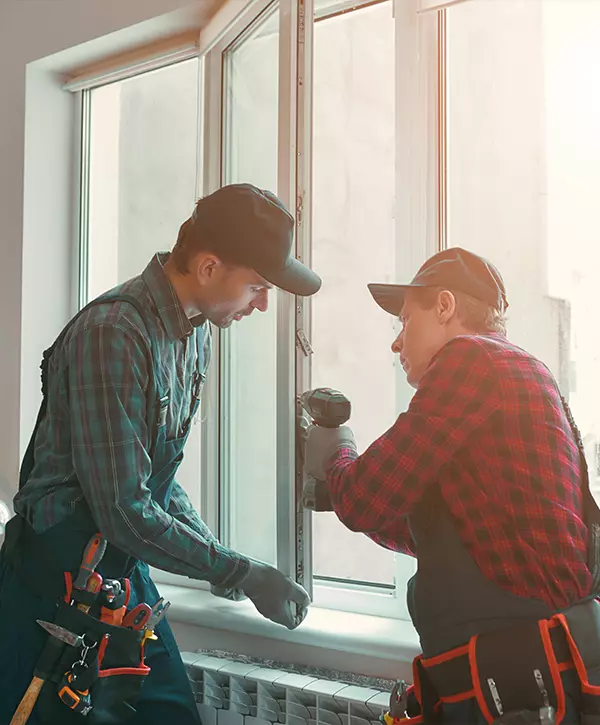 At Home Matters Construction, we believe in providing the highest quality of craftsmanship with excellent customer service. Our team of professionals is experienced in replacing windows, whether you're looking for a simple window replacement or larger renovations.
We want you to enjoy your home to the fullest, avoid energy losses, high expenses, and ridiculous bills, and turn your space into a haven for everyone.
Signs That It's Time to Replace Your Windows
Perhaps you haven't installed new windows yet because you're hesitant to spend money on the investment. Although the cost of replacing windows can be a concern, there may be situations where it is not affordable to delay any longer.
These signs indicate that you should replace the windows in your home as soon as possible:
As part of our kitchen remodeling package, we can install the windows you prefer to make your home more comfortable and appealing. Our goal is to enhance every aspect of your living space.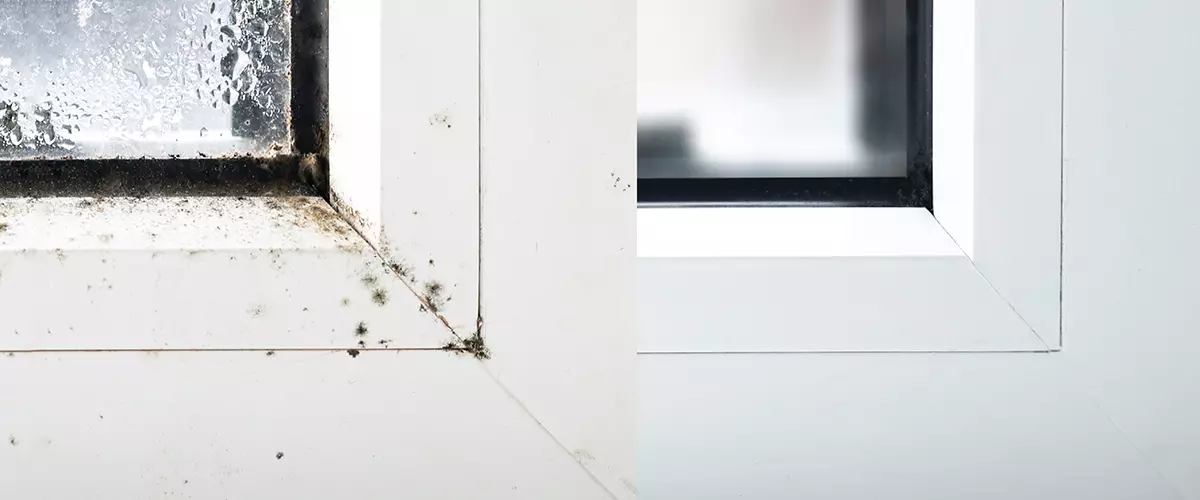 Types Of Replacement Windows
At Home Matters Construction, you can find a variety of windows to suit your preferences. They have stylish wood shutters, modern bay windows, and energy-efficient vinyl frames. Whether you value aesthetics or affordability (or both!), you can easily find something to enhance the atmosphere of your home.
Double pane windows: Double-pane windows are two glass panes separated by a space filled with air or gas. This design offers insulation and minimizes heat transfer, making it an efficient method to improve a home's energy efficiency.
Double-hung windows: These windows have a classic design featuring two movable sashes that slide up and down. They provide excellent airflow and are easy to clean.
Vinyl windows: They are a cost-effective choice known for their insulation and energy efficiency. Made from durable, low-maintenance material that resists rot, corrosion, and fading.
Fiberglass windows: These windows offer the appearance of wood but with long-lasting durability. They require less maintenance, provide energy efficiency, and can withstand extreme temperatures.
Awning windows: Awning windows feature hinges at the top. They open outward from the bottom, creating an awning-like effect. They are ideal for areas requiring ventilation, even during rainy weather.
Wood windows: If you want to add character to your home, traditional wooden windows are a charming option. They can provide good insulation and energy efficiency as long as you take care of them properly.
Energy Star-certified windows: Windows that are certified by Energy Star meet strict energy efficiency standards that the US Environmental Protection Agency sets. By installing these windows, you can lower your energy bills and reduce the carbon emissions you produce.
Single-hung windows: These windows are similar to double-hung ones but have only one movable sash. They are an inexpensive option that provides good ventilation.
Casement windows: These windows have a hinged sash that opens outward like a door, allowing for exceptional ventilation. They are most effective in places that require a high flow of air.
Bay windows: Bay windows are windows that protrude outward from a house's exterior wall, creating a small recess. They provide additional space and natural light, while also adding a unique architectural element to a home.
Composite windows: The windows are made from a fusion of wood and vinyl, resulting in durable and energy-efficient products.
Storm windows: Storm windows provide an additional layer of protection against harsh weather conditions, enhancing insulation and energy efficiency. They can be easily installed over existing windows to provide extra protection.
We can help you select the best windows for your home, ensuring they fit your style and budget. Contact us today to get your quote and we can guide you through each choice to help you make the best decisions.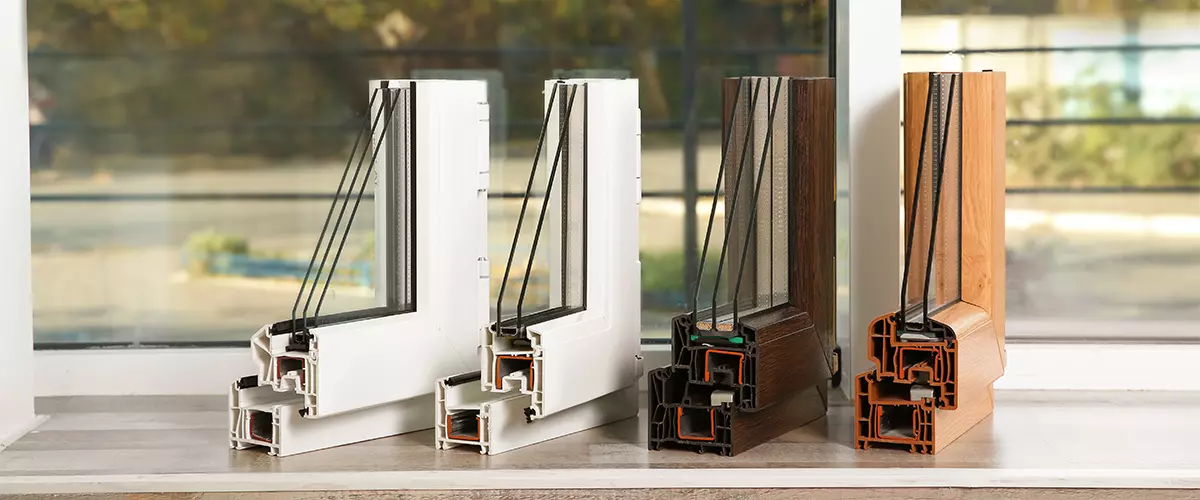 The Benefits of Window Replacement
If you want to enhance your home's look and energy efficiency, consider getting new windows from Home Matters Construction. We have various replacement window options, including different styles, materials, and finishes that will suit your preferences.
With these windows, you'll not only have a beautiful home, but also enjoy the benefits of better insulation that can lower your energy bills over time.
Improved Energy Efficiency
Consider upgrading your windows to modern, energy-efficient ones to save on costs and improve insulation. This involves replacing your single-pane windows with double- or triple-pane glass that has low-E coatings and insulating gas fills. Doing this can reduce heat transfer from outside temperatures, be more comfortable throughout the year, and lower your monthly bills.
Installing energy-efficient windows can significantly enhance the comfort level of your home. These windows minimize the presence of drafts, hot or cold spots frequently encountered in conventional homes and reduce outside noise. Additionally, they aid in maintaining a uniform indoor temperature throughout the year.
Installing new quality windows can improve the look of a house and make it more energy-efficient. You can choose from various styles, colors, and finishes to customize your home's interior and exterior appearance.
Replacing windows might seem pricey initially, but it can help homeowners save money over time by reducing energy usage and heating/cooling costs. This investment will eventually pay off and add value to a home.
If you live near a noisy street and want to improve your home's comfort, you can invest in advanced windows with low-E coatings and gas fills. These windows are designed to absorb sound waves, creating a peaceful living space. You can enjoy the sounds of nature outside while keeping your home peaceful.
Homeowners can be confident that their windows are safe due to the strong frames, locks, and hardware. The advanced locking systems make it difficult for intruders to enter. The laminated or tempered glass protects from the wind and security against break-ins and damage caused by severe weather conditions.
Our certified technicians have the experience and training to install windows up to the highest industry standards, ensuring a smooth and efficient installation process.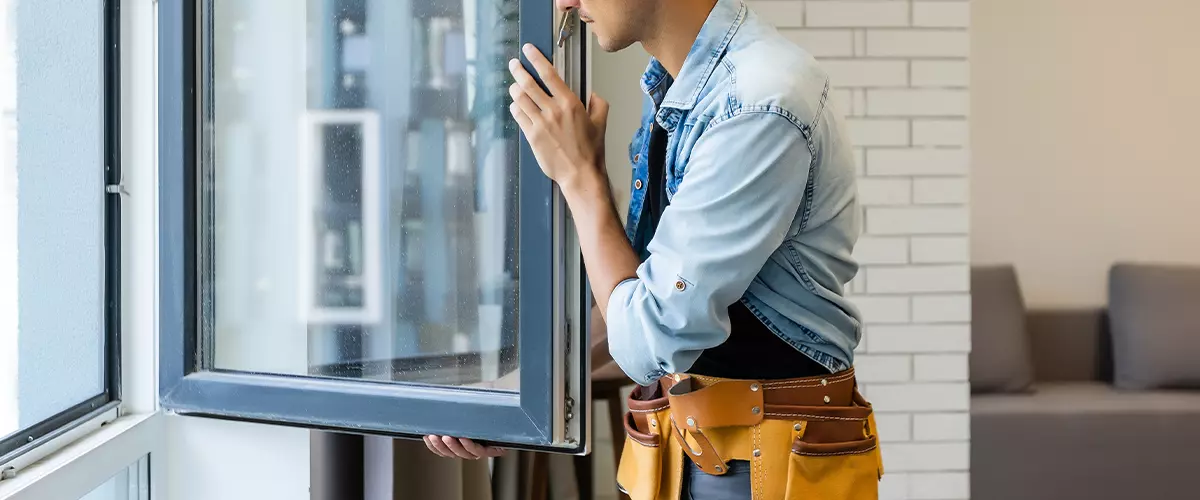 Get Complete Window Replacement & Kitchen Remodeling Services in NE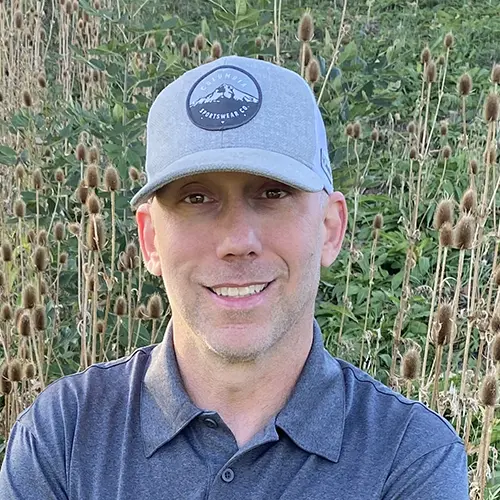 At Home Matters Construction, our goal is to assist homeowners in NE with bettering their homes through high-quality window replacement projects. 
Thanks to our experience, commitment to quality, and exceptional customer service, we can transform your home into the space you've always wanted. Click below to get a free quote and start your remodeling journey!