The Best Basement Remodel In Elkhorn, NE
Thinking about starting a basement remodel in Elkhorn, NE?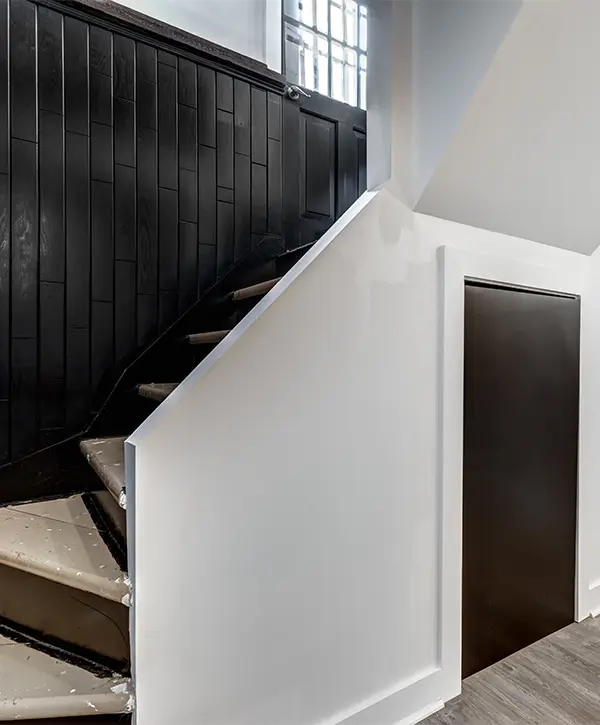 Make sure to get the most value for your basement remodel in Elkhorn, NE with Home Matters Construction!
HMC has been remodeling basements all over Omaha Metro Area since day one. With us, you know for sure that you're getting a high-quality remodel along with a simple and intuitive process that puts no effort on you or your family
We're bringing the finest craftsmanship right to your doorstep, and all you have to do is let it in!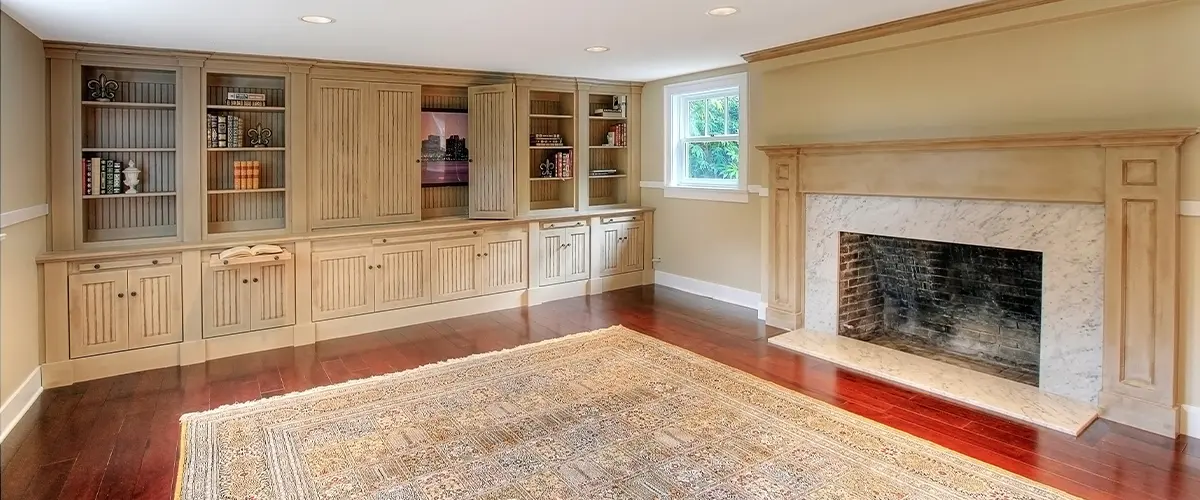 A Basement Remodel That Keeps On Giving
At Home Matters Construction, we've quickly realized that the basement remodeling industry doesn't do you enough justice. Because of that, we'll work hard to over-deliver and get you a space that you can truly be proud of.
Let Your Basement Reach Its True Potential With A Superior Remodel!
It only takes a little effort and creativity to turn your basement into something truly special.
A finished and remodeled basement will not only increase the value of your property but also make it sell faster if that's what you want. The ROI of a basement can reach over 70%, and we'll make sure that happens!
It's clear that a basement remodel is worth it, but what matters more is getting the right contractor on the job.
At Home Matters Construction, we take great pride in making every remodel flow smoothly and enjoyable for you, the homeowner. We go all-in for the success of your project and your satisfaction.
Elkhorn Homeowners Love Their Finished Basements!
Join other Elkhorn locals in making the best investment for their homes! All of our past customers are now in love with their new basements, and you can be one of them!
I shopped many different companies before deciding on Home Matters Construction to complete a basement remodel. I found their attention to detail and business process was the most efficient and cost effective process around. 
I worked with a wonderful planning team prior to any construction, where every detail was worked out. The timeline for the job was clearly mapped out and followed appropriately. The team members are punctual and finished the remodel within the timeframe proposed. 
Follow-up after completion has been outstanding and most importantly, the response I have received from friends and family about our new basement bar has been outstanding.
I was looking for someone to remodel my basement in Papillion. I called several contractors, but Home Matters Construction in Papillion was definitely the obvious choice from the beginning. They were transparent, upfront, and honest. They took the time to walk me through the entire process. 
They gave me clear numbers from the beginning that never changed. The construction process was painless. They shared the schedule with me from the beginning and then updated me along the way with all of the progress. 
The software that they used was great for us to see everything along the way from the estimate to progress pics, to schedule, to payments. I won't waste my time with anyone else in the future. Home Matters will be my only call. HIGHLY RECOMMEND!
Different Finishes You Can Get For Your Basement
Basements can be anything you want them to be if they're finished. If they're not, we'll start your project from top to bottom and ensure you're not missing anything.
Here are some of the most popular basement transformations!
As your family expands, adding a bedroom to the basement is an ideal way to extend the living space of your home and keep up with everyone's evolving needs.
Installing a bedroom in the basement will not only increase square footage but also enhance comfort for all members of your household.
Having an extra bedroom is a great way to welcome your loved ones more often, as well as provide you with the opportunity to generate some additional income. Not only that, but it will also give someone looking for somewhere to stay the perfect solution!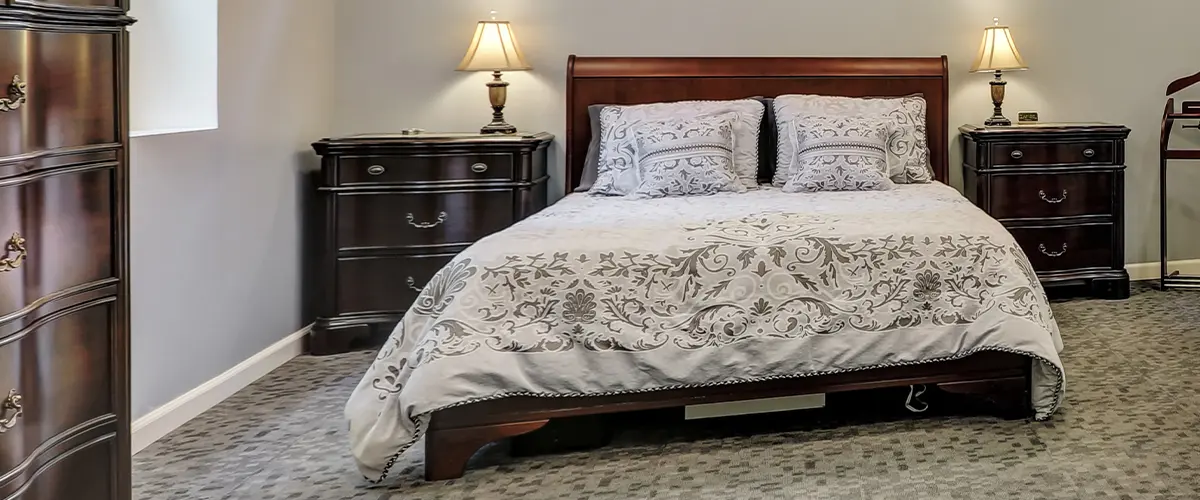 Imagine gathering your friends on a Friday night and watching the big game over a cold beer.
Man caves should be an ideal candidate for your basement remodel for two reasons. They're affordable and incredibly cool to have. This space will quickly become your friend's favorite place to gather and have fun.
All you'll need will be a TV, a small bar, a couch or some stools, and that's it! You can also go the extra mile and get a pool table or a dart board.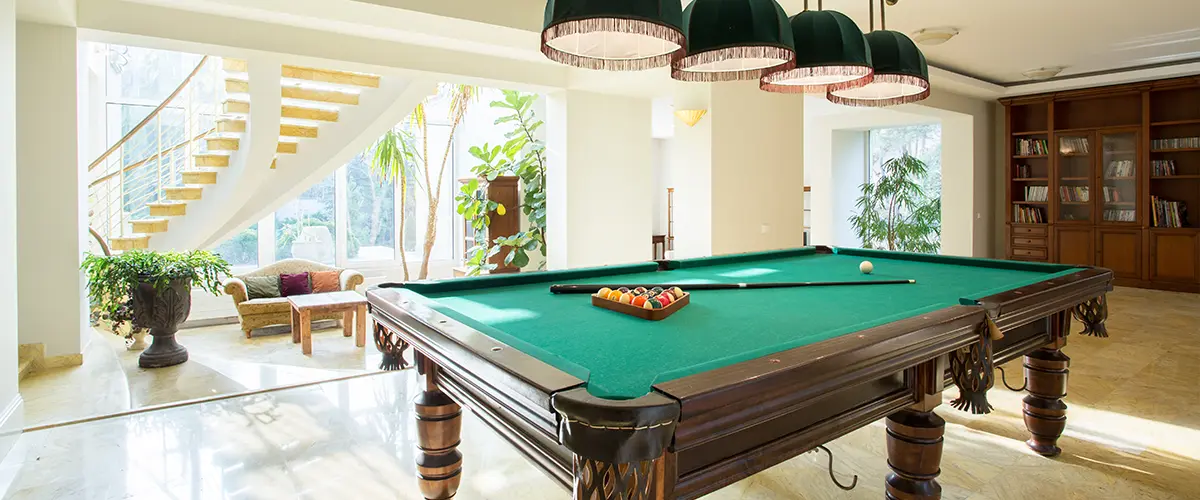 Working from home was always a productivity struggle, due to the distractions and lack of concentration. Zoom calls became even more harrowing when people would enter or leave the frame during sessions, draining all professionalism away.
As more and more people embrace working remotely, a growing trend of customers has emerged – remodeling their basements into offices or workspaces for themselves or their kids.
This is the perfect way to have an organized workplace while still staying safely at home.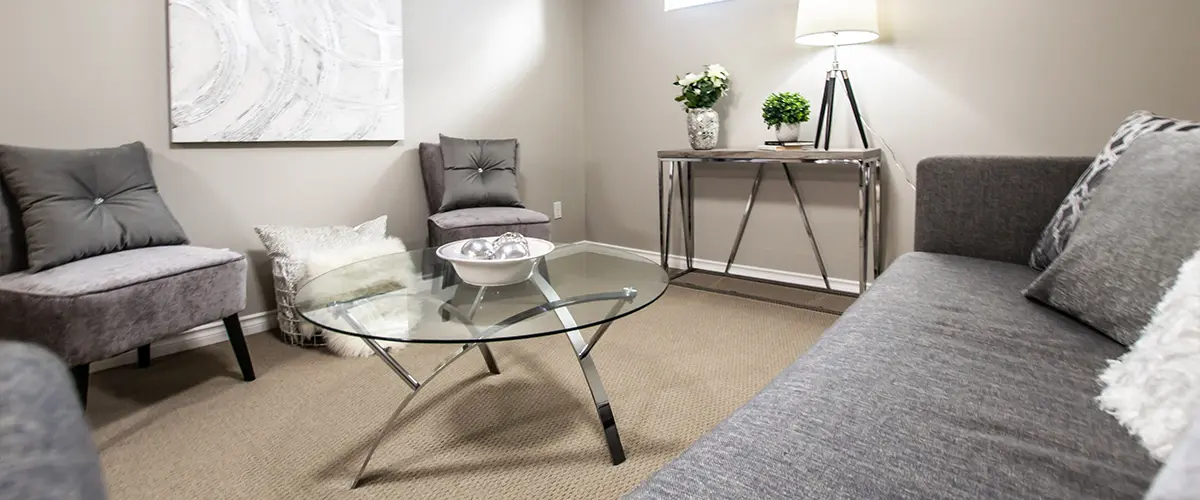 In today's hectic world, carving out time to stay active can be a daunting task. Not only are gym memberships often pricey, but the commute there might deplete precious minutes from your already tight schedule.
If you're looking to stay in shape and lead a healthy lifestyle, building your own home gym is the way to go.
Working out at home provides an undisturbed environment, away from any distractions or intrusive eyes that can sometimes sway focus – it's in this comfort zone where motivation truly flourishes.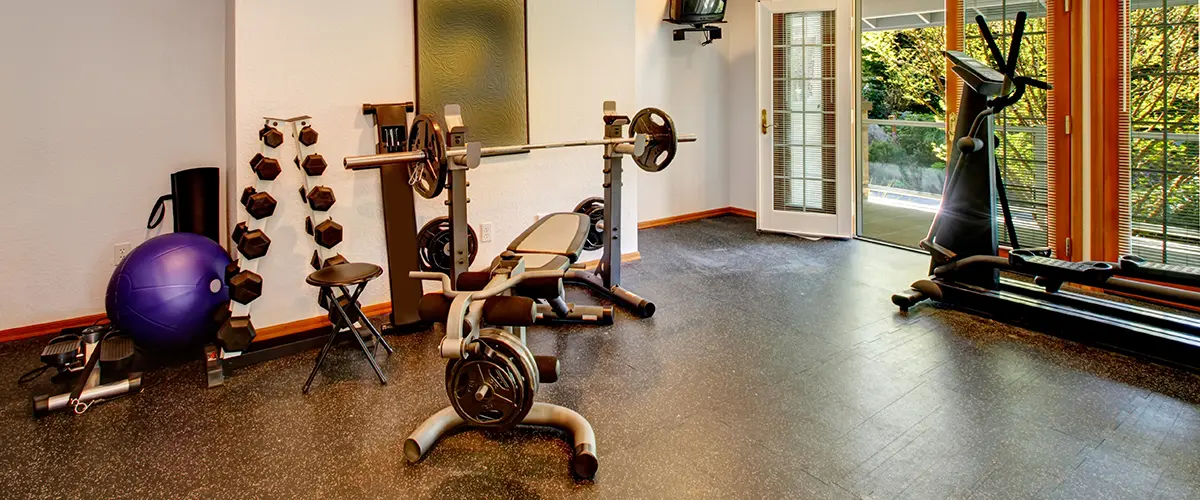 Other Upgrades You Can Get
Some other upgrades for your basement remodel in Elkhorn, NE are:
A Highly Efficient Process To Get You Going
Experience a stress-free process that was created with your utmost comfort and well-being in mind. Our system is specially designed to guarantee an effortless experience for you and those closest to you, ensuring a smooth journey throughout.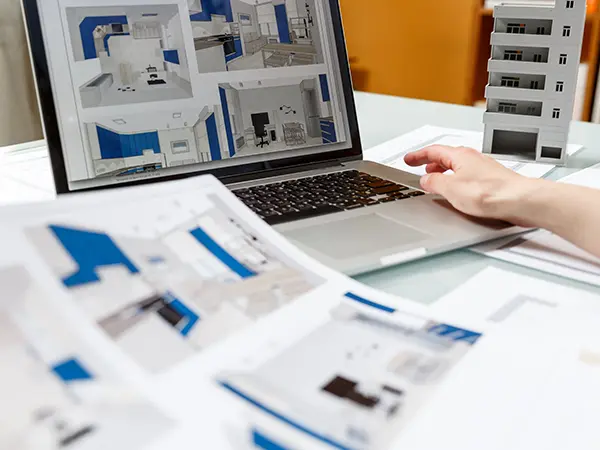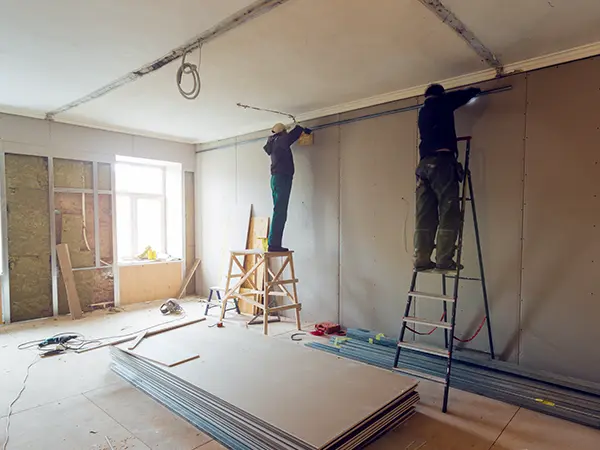 You'll be in full control of everything during the building phase.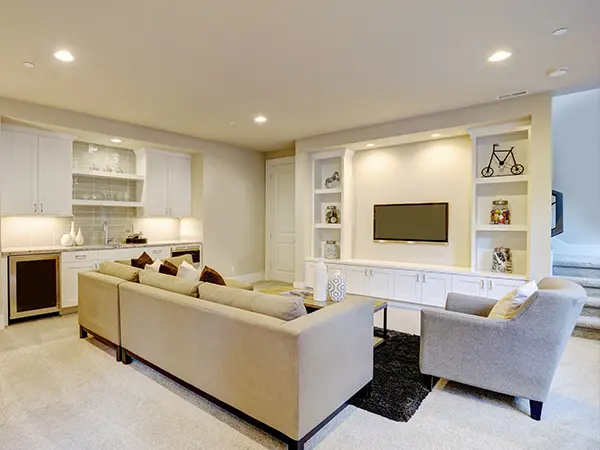 Enjoy your new, transformed basement!
Frequently Asked Questions
With your walls and floors repaired, focus on installing light fixtures, as the basement rarely has enough natural light.
Once you've sorted out the lighting, you can start turning the space into anything you want! Flooring, cabinets, and plumbing installation will most likely be your first endeavors.
You can transform an empty basement into a functional bedroom, bathroom, and major living space with an average total cost of $70,000. This is one of the best ways to increase your home's value while adding more usable living areas.
If you're looking to add a bar, kitchenette, or entertainment center to the space, be prepared for an increased cost up to $80K due to additional cabinets.
On average, expect to complete your basement renovation in about five weeks. However, please keep in mind that this timeline could be adjusted depending on the intricacy of the project.
Before taking on your project, we'll provide you with a detailed timeline of activities so that you're fully aware of the progress being made in your home.
We work with some of Omaha's most experienced craftsmen. Our trustworthy partners will make certain that your home is up to the highest remodeling standards and that everything from floors to lighting is handled responsibly.
We're all licensed, insured, and bonded. We know the building codes in Elkhorn inside out, and we'll even apply and get the permit for you! All you need to do is sit back, relax, and enjoy!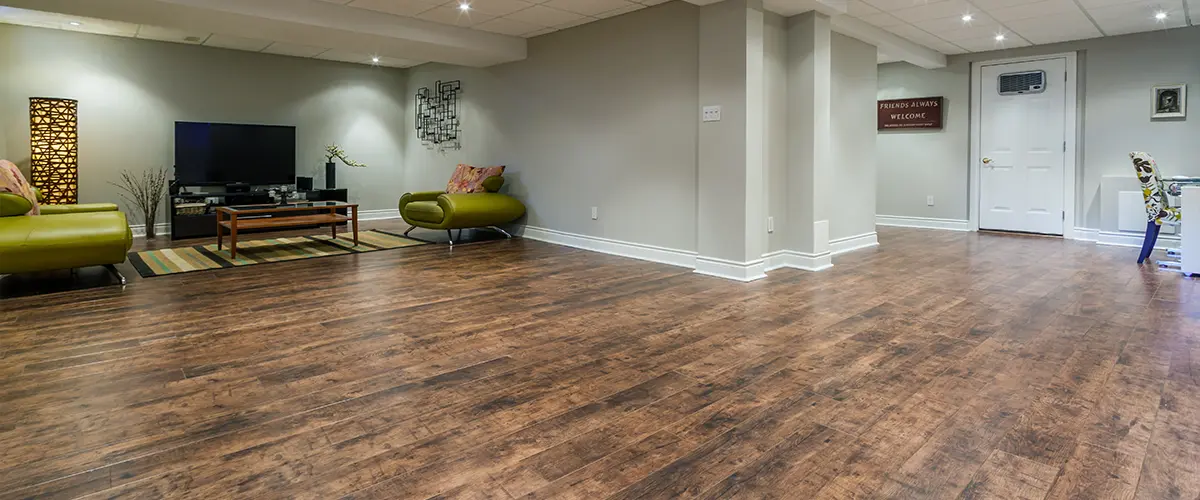 Stop Postponing The Upgrade You Deserve!
If you've been putting off your basement remodeling in Elkhorn, now is the time to make a final decision and get started.
At HMC, we understand that basement remodeling can be a stressful process. That's why we work closely with our clients to ensure their needs and wants are met, so they can have the space they've always envisioned.
With us, you'll have peace of mind knowing your remodel will go smoothly – without any of the stress or anxiety that these projects can bring.
Work with HMC and get:
Revamp Your Basement Help It Reach Its True Full Potential