The Best Bathroom Remodeling In Bennington, NE
Ready to get your bathroom to the next level of comfort? Your chance to remodel is here!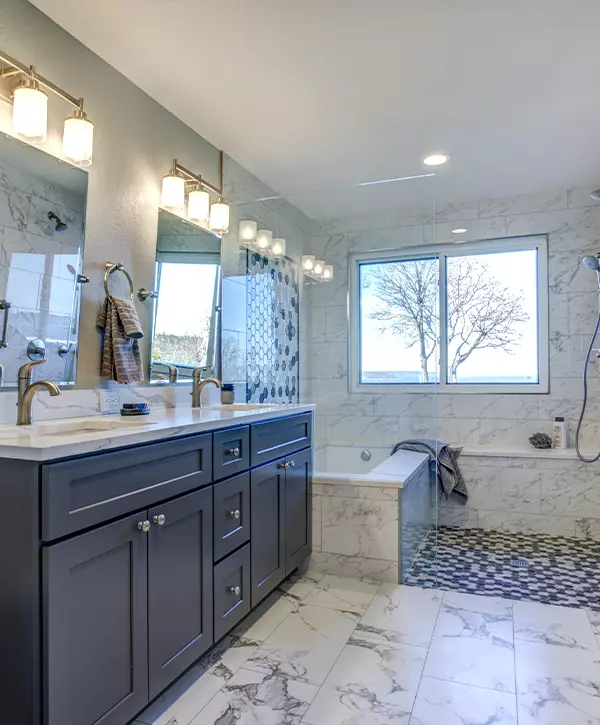 According to the Cost vs. Value Reports, a mid-range remodel can yield over a 55% return on investment, and even more if you work with a contractor that understands your needs. At Home Matters Construction, we aim to ensure that your bathroom remodel is a worthwhile investment that will provide some huge benefits that significantly improve your day-to-day life.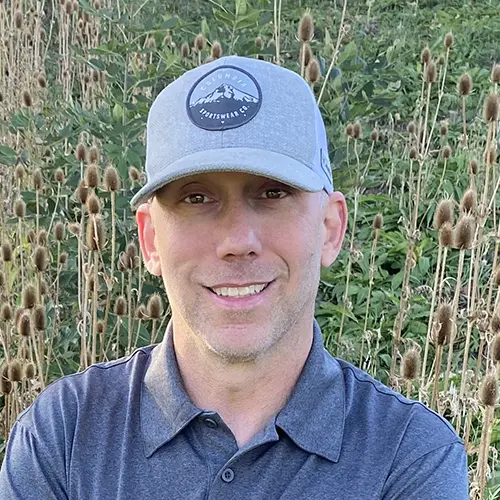 Tony Inzauro – Owner of Home Matters Construction
Hi, I'm Tony Inzauro, owner of Home Matters Construction. My personal approach and honest communication will give you the confidence and peace of mind to finally start your project and enjoy watching your home become your personal heaven. I love working on basements because of all that unused potential, and I made it my mission to help homeowners tap into that huge benefit!
A Bathroom Remodeling Service That Brings More To The Table
At Home Matters Construction, we exceed the industry's standard and always strive to provide you with top-notch service that caters to your evolving requirements. Working with us means working with true professionals that value your time, money, and home!
Check Out Our Portfolio And Get Some Inspiration!
Take a look at our portfolio to get an idea of the quality of our work. We're committed to delivering top-notch craftsmanship because we know how integral that is to our success. See what your new bath can look like…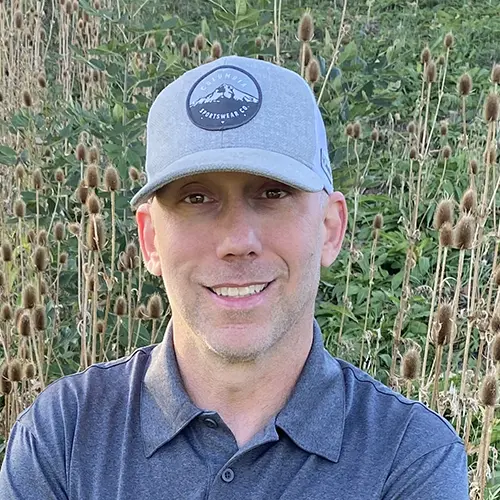 Ready to enhance the comfort and functionality of your bathroom?
Get your free pricing quote by filling out a quick form or call us directly at (402) 661-0910 to discuss your bathroom remodeling in Bennington, NE.
Your Neighbors Loved Working With Professionals
Bathroom remodeling in Bennington can be a challenging project to start, but not with us. We've successfully completed hundreds of bathrooms for many homeowners in Bennington, NE, and surrounding areas, and they're all over the moon with our work. See what they have to say about us!
Home Matters managed the complete renovation of our master bath (gut and replace) and updating of 2 other bathrooms.
Their communication was very good, the quality of the work was excellent, all of the subcontractors that were in our home were very professional. It was a lot of work and the project took longer than the initial estimates, but we are completely satisfied with the outcome.
Tony and the crew are VERY professional. Our remodeling project faced the inevitable covid shipping delays. They anticipated and worked around the supply problems, kept the project on schedule.
They kept us in the loop, answered all our questions, and did some really great work. The kitchen lights installation just blew us away! The new floors are simply a delight. We absolutely recommend Home Matters. Tony and his crew will have our next project!
Bathroom Remodeling Cost Bennington, NE
On average, the cost a bathroom remodel in Bennington, Papillion, La Vista, or Omaha starts at $15k – $20k and can go all the way up to $80k+ for a large, high-end bathroom remodel.
| Size/Category | Economy | Standard | High-end | Luxury |
| --- | --- | --- | --- | --- |
| Small Bathroom (5'x8′) | $9k – $12k | $12k– $15k | $15k– $18k | $18k– $22k |
| Average Bathroom | $12k - $14k | $15k – $12k | $19k – $25k | $25k – $30k |
| Large Bathroom | $20k – $25k | $25k – $35k | $35k – $50k | $50k – $80k |
Before
After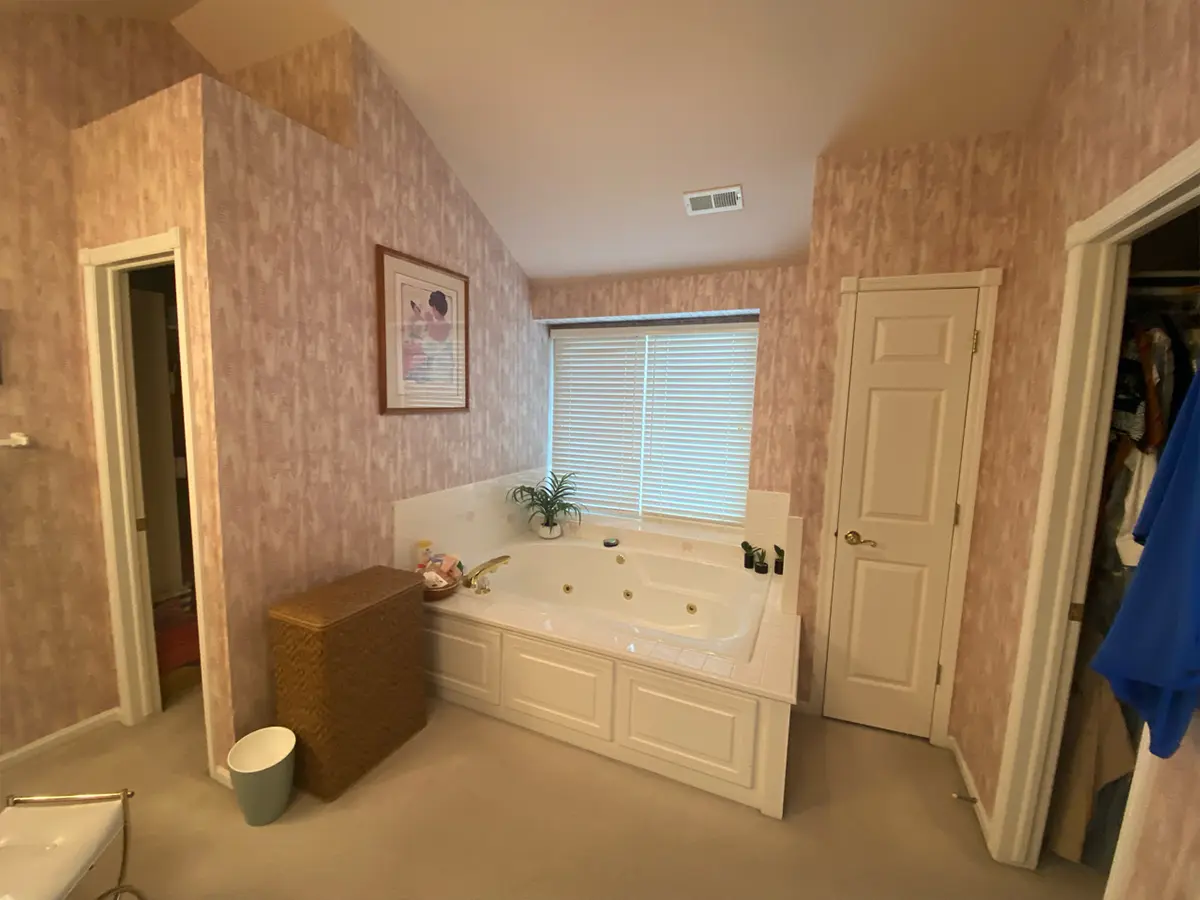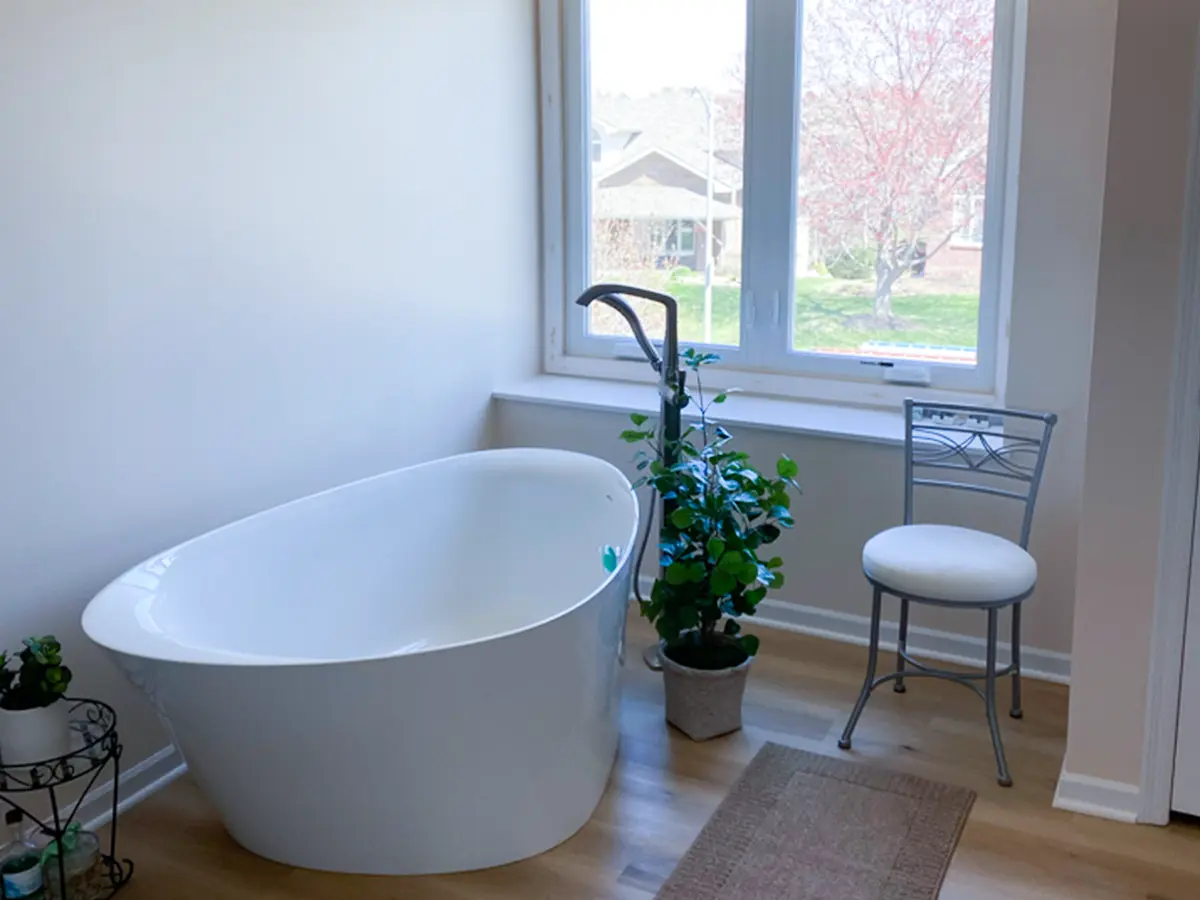 Bathroom Remodel In Bennington
The project was quoted at $55k, where the most expensive item were the plumbing fixtures.
* Keep in mind that the prices you see above are mere estimates and don't include labor fees. For an accurate pricing quote of your own bathroom, get on the phone with us! It'll take a couple of minutes to get a quick estimate and gain insights into your project.
We're Taking Care Of Everything For You!
We have extensive experience with bathroom remodels and understand your concerns. We'll focus on helping you determine a reasonable budget and timeline for your project so you can fully enjoy this journey without going over budget or time.
Regardless of your budget, we can partner up and come up with a solution that fits both your budget and timeline. We're offering cost-effective solutions for your bathroom remodel so you can start from as low as $15k while still fulfilling all of your needs!
Giving you a new bathroom in record time remains one of our #1 priorities during the project. We want you to enjoy your new space as soon as possible, which is why we made the timeline of your project predictable. You'll know what's happening in your home every step of the way!
Bathroom Remodeling Designed And Built - With None Of The Stress!
Our goal is to ensure your comfort and provide you with our undivided attention during the bathroom remodeling process. We are confident that our efforts will make this experience enjoyable for you.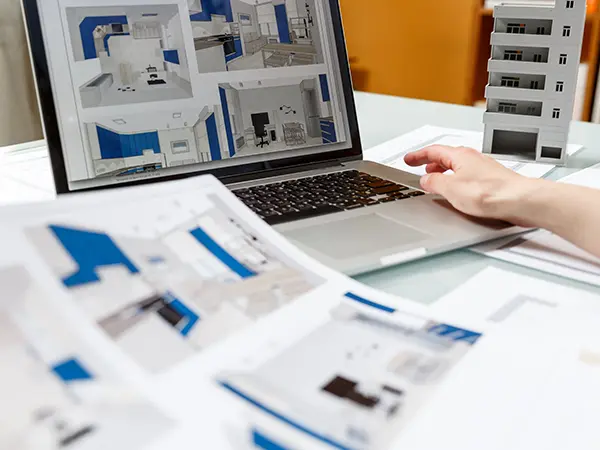 Let's partner up to design a bathroom that matches your vision and needs!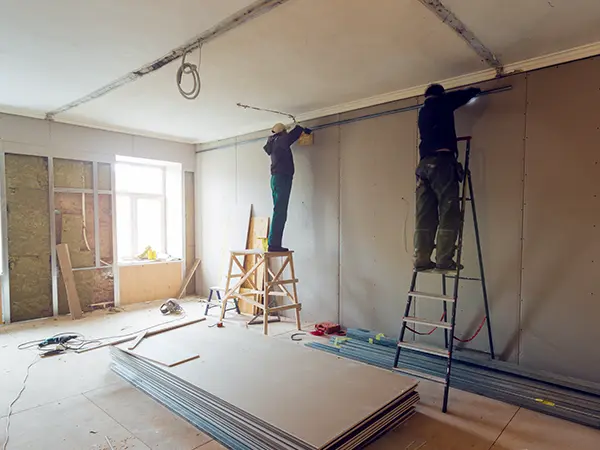 As soon as you've decided on the materials, we get to work according to our schedule.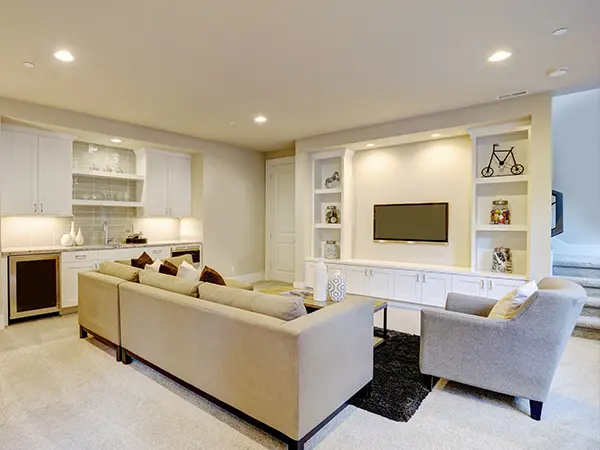 Your new bathroom is ready! Enjoy more comfort and functionality in your new oasis!
Frequently Asked Questions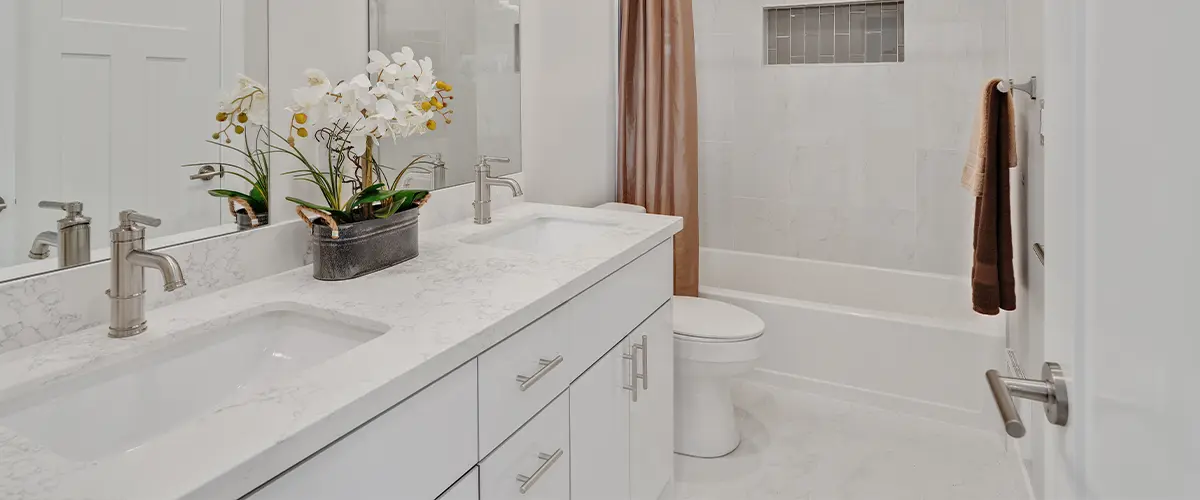 Get A High-Quality Bathroom Remodel From A Local Pro
Your bathroom is a crucial part of your home, helping you get ready for the day and relaxing after a busy one. It should be comfortable, spacious, clean, and functional while reflecting your personal style. With Home Matters Construction, you'll get a bathroom remodel that aims to minimize the stress and anxieties that these projects usually bring, so you can get a new bathroom that helps you stay within budget and time!
If you're ready to work with a professional on your new bathroom, give us a ring at (402) 661-0910 or request your pricing estimate from the button below!
Tony and Mike at Home Matters Construction are hands down the best in town. Not to mention, they restored my faith in contractors. I had several bad experience before working with them. They are professional, have pride in their work and make sure you are completely satisfied with the work. Not to mention they are pretty hilarious.
They put in luxury vinyl plank floors in my kitchen, bathrooms. They look absolutely amazing. I highly recommend them and will work with them on future projects.
HMC are great! They were upfront and professional about all aspects of our basement remodel. They worked with us on our floor plan and gave insight about better ways to install or incorporate certain parts of the build.
They gave us exactly what we wanted and everything was held to a very high standard. Everyone was professional, respectful, and very great at their job! I wish I could give more stars on this review. 5+ stars in our book.
Bennington, NE, is a small town situated in the Midwest. Known for its friendly people and laid-back atmosphere, Bennington has something to offer everyone. Whether it's strolling around the historic downtown area or visiting one of its many parks and attractions, there's plenty to explore here! Some of the must-see spots in Bennington include Big Papio Creek Park, with its trails and playgrounds, Zorinsky Lake Park, which offers fishing and boating opportunities, as well as Stinson Memorial Library, where you can find books from all different genres. With so much to do, Bennington is a great place for families looking for an escape from their everyday lives.