Basement Remodeling Companies In La Vista, NE
Want to work with a basement contractor that truly cares?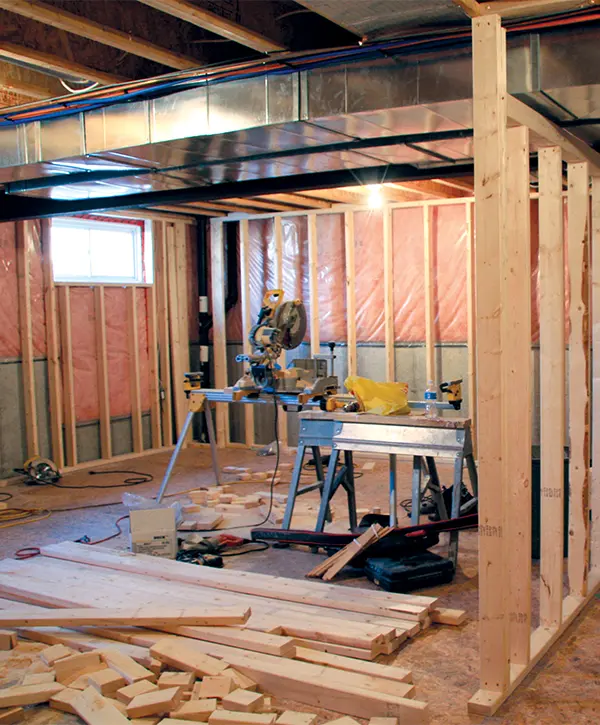 With the countless options of basement remodeling companies in La Vista, NE, it's easy to get overwhelmed.
But finding a "good" contractor is no longer enough.
At Home Matters Construction, we strive to create the perfect basement remodel tailored just for you. Our goal is to enhance your home's value and efficiency with a top-of-the-line design that meets all your needs and wants!
Let's look at an unbiased opinion on the best basement remodeling companies in La Vista, NE.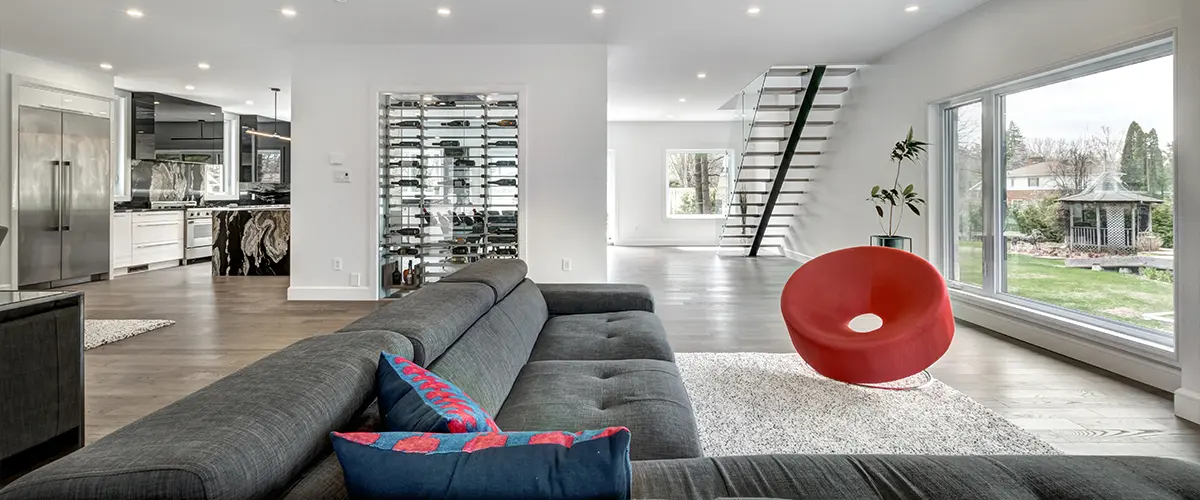 1. Starting With Home Matters Construction
Home Matters Construction has been the go-to choice for La Vista homeowners seeking expert basement remodeling services for years.
We are passionate home remodelers who strive to provide outstanding service and a superior-quality renovation that will have you returning with every future project.
We put your desired outcome as our top priority, and we will do everything in our power to ensure you are ecstatic with the end result of your new basement.
Get A Complete And High-Quality Basement Remodeling Service
We stand out from the rest of the basement remodeling companies in La Vista because of our commitment and how we do things. We offer unparalleled service that allows you to experience all the thrills of getting a new look for your home.
Your Neighbors In La Vista Love Their New Basements!
Your La Vista neighbors have already improved their homes with the best remodeling company around! Upgrade your home and enjoy the benefits!
I shopped many different companies before deciding on Home Matters Construction to complete a basement remodel. I found their attention to detail and business process was the most efficient and cost effective process around. 
I worked with a wonderful planning team prior to any construction, where every detail was worked out. The timeline for the job was clearly mapped out and followed appropriately. The team members are punctual and finished the remodel within the timeframe proposed. 
Follow-up after completion has been outstanding and most importantly, the response I have received from friends and family about our new basement bar has been outstanding.
I was looking for someone to remodel my basement in Papillion. I called several contractors, but Home Matters Construction in Papillion was definitely the obvious choice from the beginning. They were transparent, upfront, and honest. They took the time to walk me through the entire process. 
They gave me clear numbers from the beginning that never changed. The construction process was painless. They shared the schedule with me from the beginning and then updated me along the way with all of the progress. 
The software that they used was great for us to see everything along the way from the estimate to progress pics, to schedule, to payments. I won't waste my time with anyone else in the future. Home Matters will be my only call. HIGHLY RECOMMEND!
Siefken Contracting is a family-owned business that treats every job as if it were for their own home. Headquartered in downtown Papillion, Siefken Contracting has been in business for over 12 years and brings years of combined industry experience to every project they take on.
They strive to provide the best customer service in the industry and to always be one of your top choices for any home improvement project.
The company is run by Ryan Siefken, who's involved in every aspect of the business. In fact, you'll be able to see Ryan working on the job site, writing estimates, and supervising his team during the project.
The company mostly does roofing, siding, and gutters, but they can also take a simple basement remodeling job if given the chance.
This company is top notch. They did wonderful work on our home siding and roof. Jason Hopkins was helpful in reviewing our needs and he worked hard to identify some quality specialty materials that made our house project shine! Thanks Jason and the Siefken team. 
3. McKean's Floor To Ceiling
McKean's Floor to Ceiling is many homeowner's one-stop shop for all flooring, kitchen, and bath needs.
They're a family-owned and operated company since 1962 and take pride in providing its clients with quality service. The business first dealt with flooring and countertop installation, but it now grew enough to offer complete kitchen, bathroom, and basement remodeling services throughout Omaha Metro Area.
They work directly with homeowners, remodeling contractors, installers, licensed plumbers and electricians, and new home builders to create spaces that meet everyone's needs and style.
We had McKean's FTC remodel or master bathroom as well as finish our basement and added a kitchenette. The selection of products and the design assistance made it a very easy and enjoyable experience. We couldn't be happier with both projects and the tile work in the bathroom and backsplash in the kitchenette is impeccably done.
4. Houston Remodel Service
Mario and Jenn Houston started Houston Remodel Service in October 2015. Mario has over 20 years of experience in general contracting and is a licensed contractor in Omaha and Bellevue, and his wife, Jenn, helps with customer support.
Their goal is to build lasting and rewarding relationships with their customers throughout Omaha Metro Area. Regardless if you're looking for a kitchen, bathroom, or basement remodel, or you're just looking for a quick handyman to install some fixtures, Houston Remodel Service got you covered!
Mario and his team always do a phenomenal job not only for me personally, but for hundreds of our real estate clients. I always know they will be honest, fair on pricing and get it done in a timely manner when we have firm closing deadlines. I highly recommend them on every level!
5. Mr. Handyman Of Papillion
Mr. Handyman of Papillion is proud to be many homeowner's contractor for small and quick home and commercial fix-it jobs. While they're not specialized on basements in particular, they can handle all sorts of handy projects, such as carpentry, painting, remodeling, and installation.
The company is run by Dan Johnson, a proud US Navy Veteran and former government employee, so he knows his way around paperwork and bureaucracy.
For your basement, they can install new flooring, repair and finishing of the drywall, install new lighting fixtures, assembly new furniture, install a dimmer or timer, build custom shelving and bookcases, and much more.
Had handyman replace a piece of drywall in the bathroom ceiling that had been damaged from a roof leak. Also, do a spackling patch that requires texturing. Both of these jobs will require another visit to finish up. So far, work has gone well and the handyman has been very professional.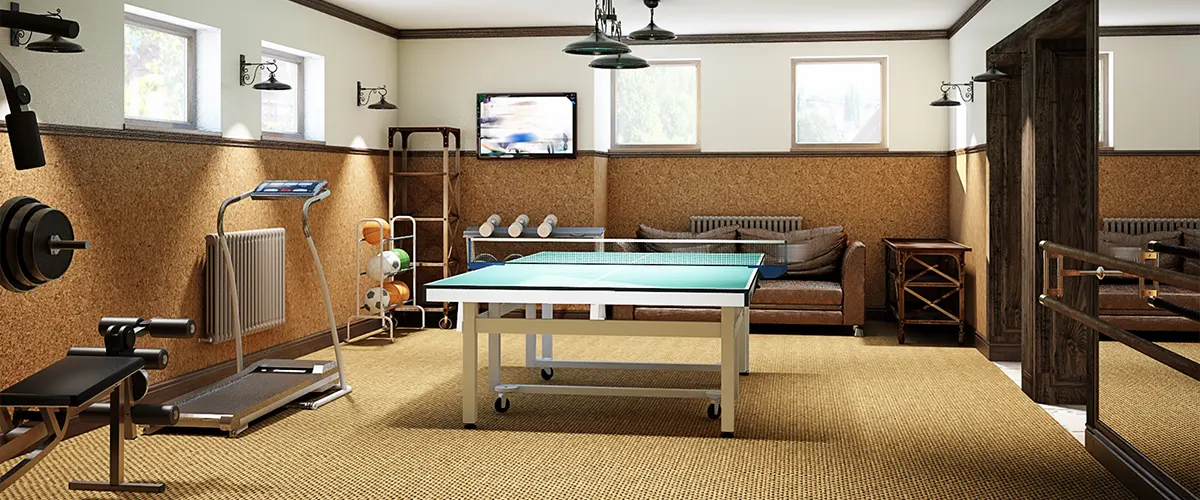 Choosing between basement remodeling companies in La Vista can be difficult, as they all seem to offer the same services. However, choosing the right fit for the job is crucial, and you'll need to thoroughly research to find the right contractor.
For that, we recommend the local Chamber of Commerce or the local BBB in La Vista. But if you want to work with the best of the best, this is it!
At Home Matters Construction, we strive to make your entire remodeling experience worth every penny. We work with the best tradesmen in La Vista, and have built a process that helps you get through without any of the stress of hassle.
If you intend to transform your basement into something truly special, let's join forces and make it happen! Reach out to HMC in La Vista, NE, and prepare to turn your dream into reality.
Let A New Basement Improve The Quality Of Your Life