The Best Basement Remodeling In Chalco, NE
Want to achieve full functionality for your basement in Chalco, NE? Here's how.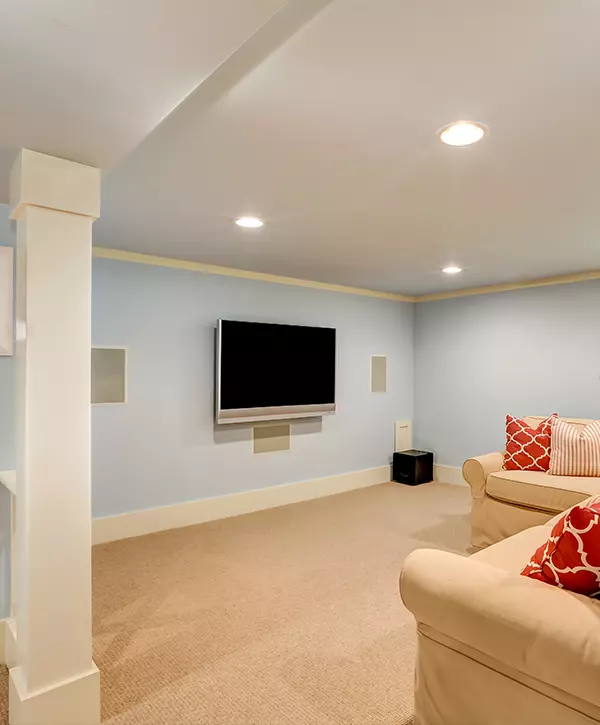 A basement remodeling is one of the most exquisite home upgrades you can undertake this year, and it's also one that brings a lot of financial and emotional value. 
Instead of getting a home addition that costs thousands of dollars, remodeling this underused space for a fraction of the cost is sure to transform this project into a real investment that pays off every time you'll use the new basement. 
With HMC, our decades of experience in basement work is guaranteed to give you the results you're looking for.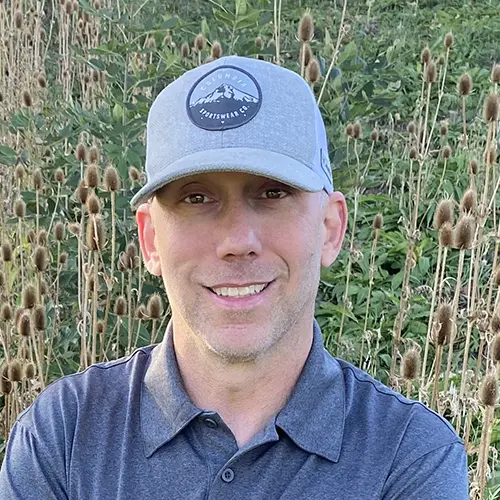 Tony Inzauro – Owner of Home Matters Construction
Hi, I'm Tony Inzauro, owner of Home Matters Construction. My personal approach and honest communication will give you the confidence and peace of mind to finally start your project and enjoy watching your home become your personal heaven. I love working on basements because of all that unused potential, and I made it my mission to help homeowners tap into that huge benefit!
A Complete Basement Remodeling Service In Chalco, NE
At HMC, we are dedicated to providing you with an exceptional service that distinguishes us from any other contractor in Chalco. With us, you will experience unparalleled care and attention for your home, time, and investment. We take great pride in ensuring your utmost satisfaction and guaranteeing the highest level of service.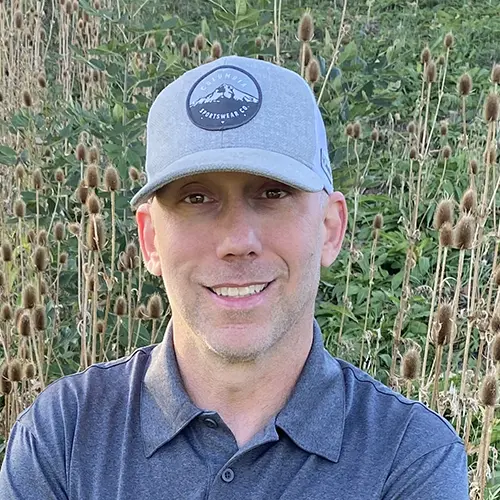 If you're still on the fence about having a pro basement remodeler on your project, that's fine. You can always ask us a question by filling out the form on this page, or you can just shoot us a message at (402) 661-0910. Looking forward to hearing about your project!
Your Neighbors Loved Working With Professionals
Many of your neighbors in Chalco and surrounding areas have already gotten their new basements with us. People love working with a reliable professional, and it shows!
Home Matters managed the complete renovation of our master bath (gut and replace) and updating of 2 other bathrooms.
Their communication was very good, the quality of the work was excellent, all of the subcontractors that were in our home were very professional. It was a lot of work and the project took longer than the initial estimates, but we are completely satisfied with the outcome.
Tony and the crew are VERY professional. Our remodeling project faced the inevitable covid shipping delays. They anticipated and worked around the supply problems, kept the project on schedule.
They kept us in the loop, answered all our questions, and did some really great work. The kitchen lights installation just blew us away! The new floors are simply a delight. We absolutely recommend Home Matters. Tony and his crew will have our next project!
Basement Remodeling Cost In Chalco, NE
Remodeling your basement in Chalco, NE, and surrounding areas can be a smart and cost-effective investment, with prices ranging from $40k to $70k. If it seems a lot, keep in mind that a home addition will cost twice or thrice as much while still providing the same extra square footage.
Before
After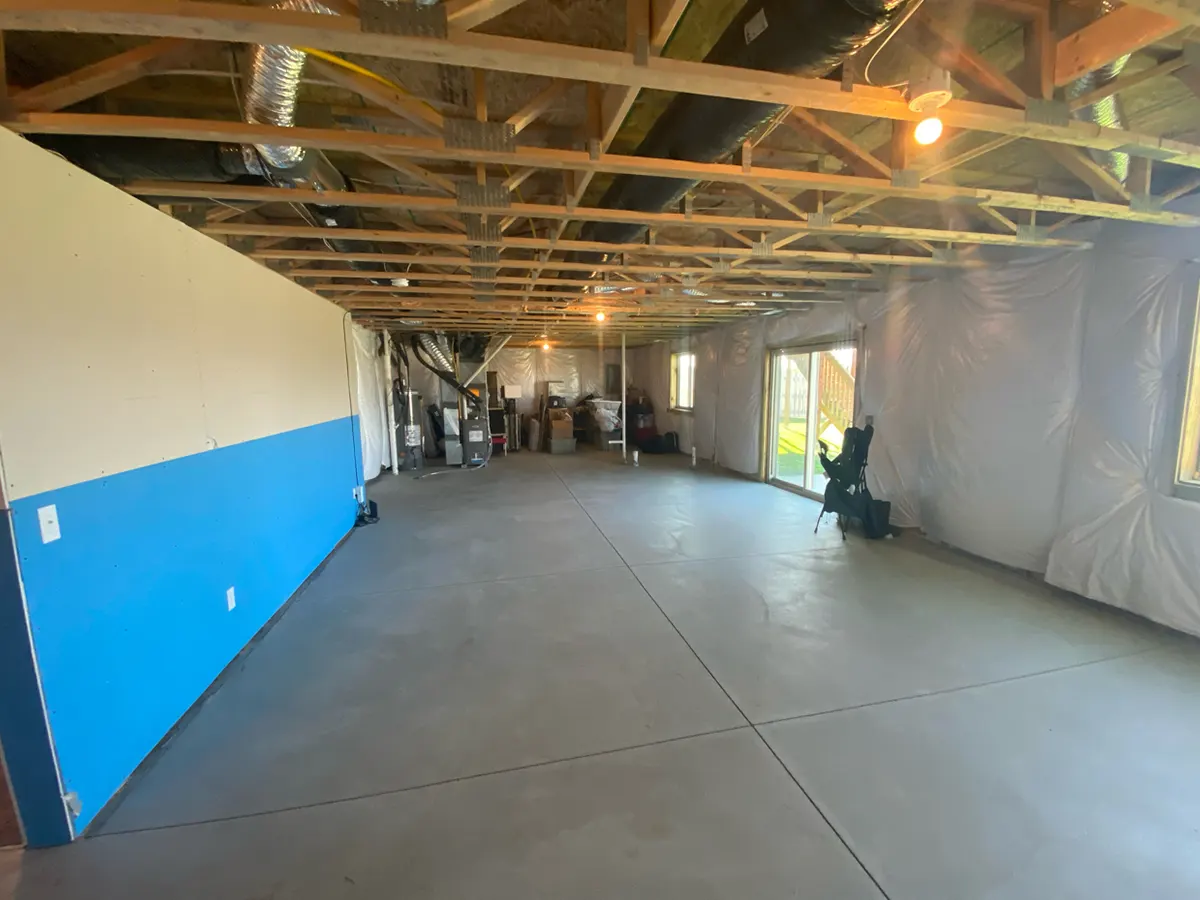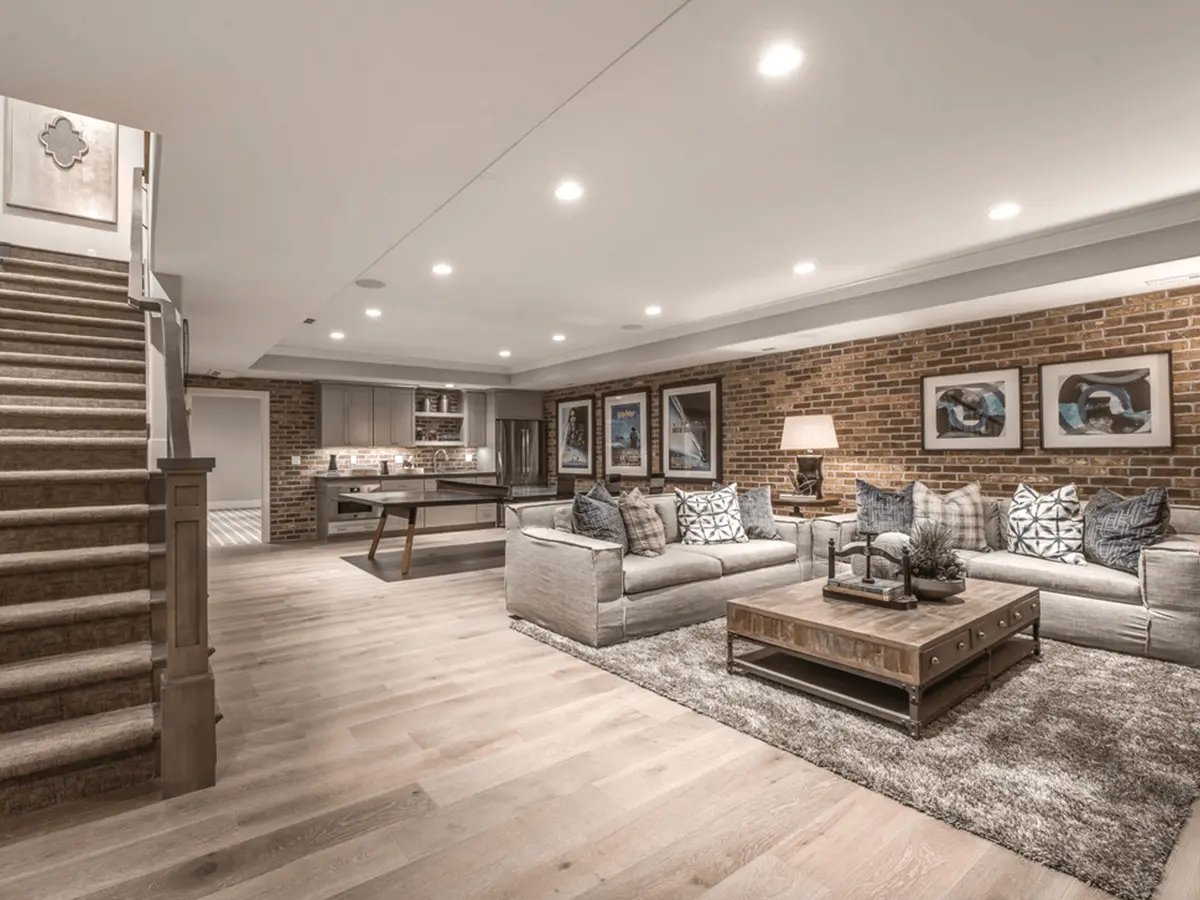 Basement Remodel In Chalco​
The project was quoted at $79k, where the bathroom was the most expensive item.
| Factor | Average cost |
| --- | --- |
| Waterproofing | $1,900 - $6,300 |
| HVAC | $5,000 - $11,000 |
| Electrical | $2,000 - $3,500 |
| Plumbing | $2,500 - $20,000 |
| Framing | $1,100 - $4,500 |
| Insulation | $600 - $4,600 |
| Drywall | $750 - $8,300 |
| Painting | $800 - $2,500 |
| Ceiling | $1,000 - $6,000 |
| Flooring | $1,000 - $36,000 |
| Egress Window | $2,000 - $5,000 |
| Staircase | $xxx - $xxx |
| Door | $225 - $1,900 |
| Lighting | $100 - $650 |
* The prices listed above are rough estimates. Since each basement presents its own set of unique challenges, the actual costs may vary based on your specific circumstances. For a more accurate pricing estimate, get your free quote today by filling out this form.
We're Taking Care Of Everything For You!
The budget and the project's timeline are two common concerns frequently voiced by homeowners. Below you'll find our solution to both of these issues.
Our remodeling services are designed to accommodate a diverse range of budgets. We've worked on basements for as low as $15k and as much as $90k. Besides, we provide an array of financing options to facilitate a seamless start to your project without draining your bank account all at once.
We are dedicated to delivering our projects on time, taking immense pride in our consistent track record. We guarantee that you will enjoy your new basement as promised, without any major delays that'll cost you money, time, and stress.
A Basement Remodeling Service That Takes Care Of Everything
We have crafted our remodeling process with your utmost comfort in mind, prioritizing your needs and preferences. Our ultimate objective is to deliver an exceptional remodeling experience that seamlessly merges pleasure with a high-quality end product.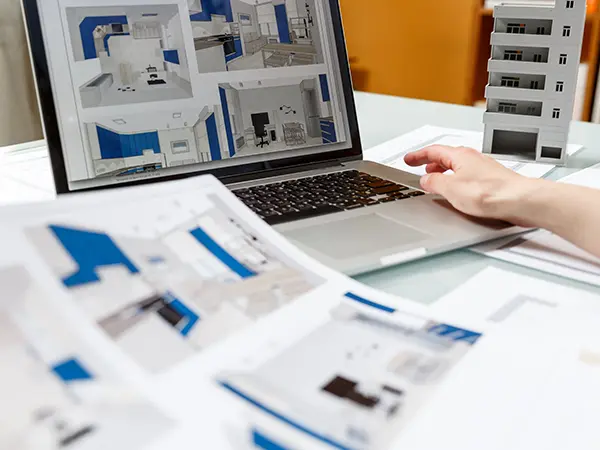 Get in touch with us, and let's partner up to tap into the full potential of your basement.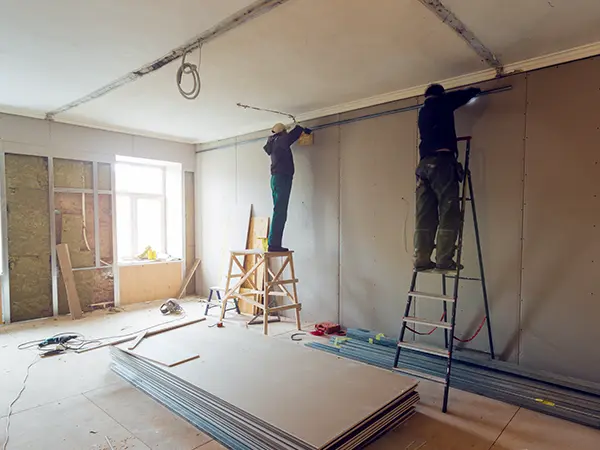 As soon as you've decided on the materials, we get to work according to our schedule.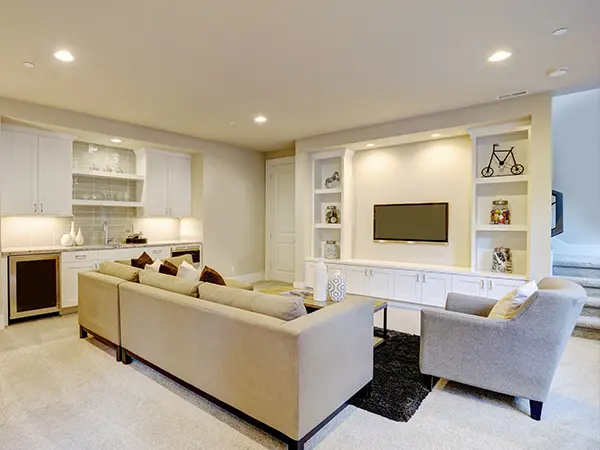 Now you can take full advantage of all that space in your basement and enjoy it however you want!
Frequently Asked Questions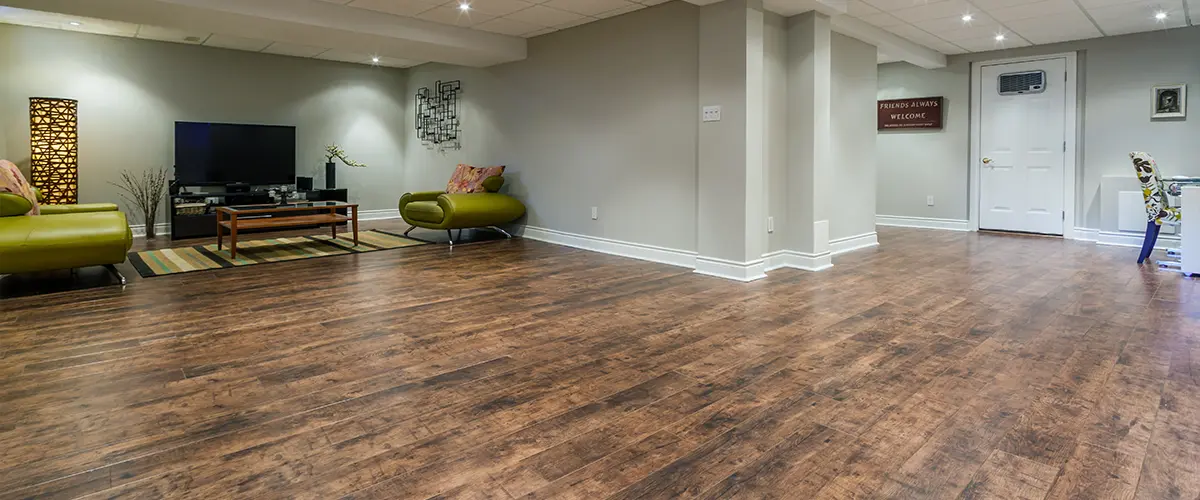 Boost Your Home's Value With A Quality Basement Remodeling In Chalco
Investing in a basement remodel is a smart decision that undoubtedly elevates both the value of your home and your personal life in countless ways. At HMC, our primary goal is to provide you with a top-notch remodel that fits comfortably within your budget. We understand that the basement remodeling cost is a concern, and we are committed to finding a solution so that you can start your basement project without stressing over the budget.
If you're ready to make this investment and profit for the rest of your life, give us a ring at (469) 583-6213 or request a free quote from the button below!
Tony and Mike at Home Matters Construction are hands down the best in town. Not to mention, they restored my faith in contractors. I had several bad experience before working with them. They are professional, have pride in their work and make sure you are completely satisfied with the work. Not to mention they are pretty hilarious.
They put in luxury vinyl plank floors in my kitchen, bathrooms. They look absolutely amazing. I highly recommend them and will work with them on future projects.
HMC are great! They were upfront and professional about all aspects of our basement remodel. They worked with us on our floor plan and gave insight about better ways to install or incorporate certain parts of the build.
They gave us exactly what we wanted and everything was held to a very high standard. Everyone was professional, respectful, and very great at their job! I wish I could give more stars on this review. 5+ stars in our book.
Chalco, Nebraska, is a thriving community nestled in the heart of Sarpy County, offering residents a peaceful suburban ambiance while still being conveniently close to the big city amenities of nearby Omaha. Notable landmarks include the Chalco Hills Recreation Area, a sprawling public reserve featuring extensive trails, a nature center, and the serene Wehrspann Lake, making it a popular destination for hiking, bird-watching, and fishing. Additionally, the Werner Park, home to the Triple-A affiliate of the Kansas City Royals, provides a communal space for sports enthusiasts, further enriching the vibrant spirit of Chalco.