The Best Kitchen Remodeling In Papillion, NE
Thinking about a kitchen remodel? Talk with one of our pros today!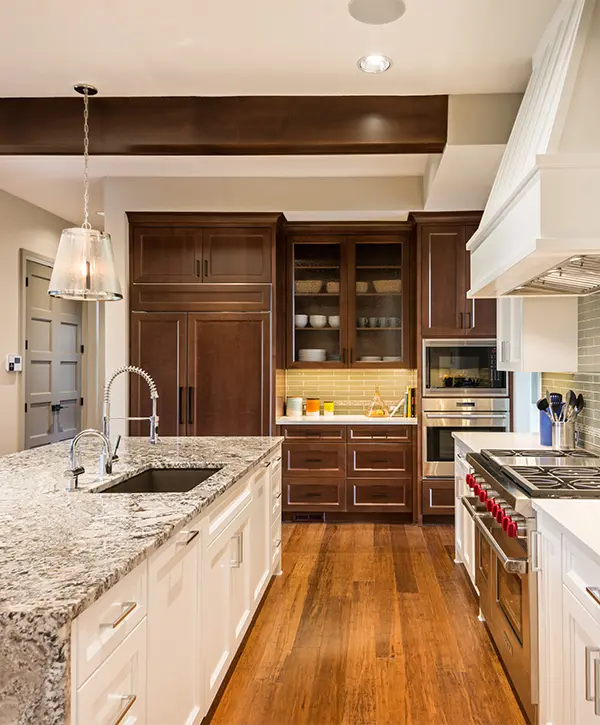 Looking to get a kitchen remodeling in Papillion, NE? Home Matters Construction has the best solutions for your upcoming home upgrade!
We're your local kitchen remodeler in Papillion with years of experience in giving homeowners like yourself a kitchen you can be proud of. We're attentive to your needs and wants and we go over and beyond to make sure you're satisfied with our work.
You'll get a dedicated team that ensures your project is smooth and effortless, and your journey with us becomes a memorable experience.
A Kitchen Remodel That Keeps Giving
At Home Matters Construction, we're making sure to always over-deliver on our promises and make working with contractors much easier! We're bringing to the table what few others do.
Get Your Premium Kitchen Remodeling In Papillion, NE
We know remodeling jobs can become stressful when working with the wrong people. Hidden fees, contractors always being late, or unprofessionalism are all red flags you'd want to avoid.
At Home Matters Construction, our goal is to minimize the stress and anxiety that remodels can bring. You'll get our constant guidance and walkthroughs so you'll be on top of things every step of the way.
The craftsmen you'll receive in your home are licensed, insured, and talented professionals that will ensure your renovation goes according to plan from start to finish.
In other words, everything you'd want your remodel to be like, we've got it!
Homeowners Love Their New Kitchens In Papillion
We've been closely working with homeowners in Papillion to deliver some of the best kitchens in Omaha Metro Area. They're over the moon with their finished projects, and so can you!
We had a wall removed between our kitchen and dining room and they did a wonderful job! 
They were open and honest about everything and were very organized. They did a great job cleaning up after themselves too! 
We will definitely use them for other projects!
Tony and his crew were great – they remodeled our kitchen. 
The craftsmanship was awesome. High attention to detail. Very polite, just the type of dudes you'd prefer to have working in your house. 
Tony was up front about everything, no hidden costs or weird surprises. I'd trust these guys to do just about anything.
Type Of Upgrades And Materials
Kitchen remodeling is one of the most extensive home upgrades, with lots of upgrades, materials, and finishes to choose from. Choosing between all of them can be an overwhelming task, which is why you'll have our designers available non-stop!
Here are some common upgrades you can't skip.
New kitchen cabinets are the most popular upgrade homeowners get for their kitchen remodel.
These can be:
According to KCMA, the best ROI comes from semi-custom cabinets.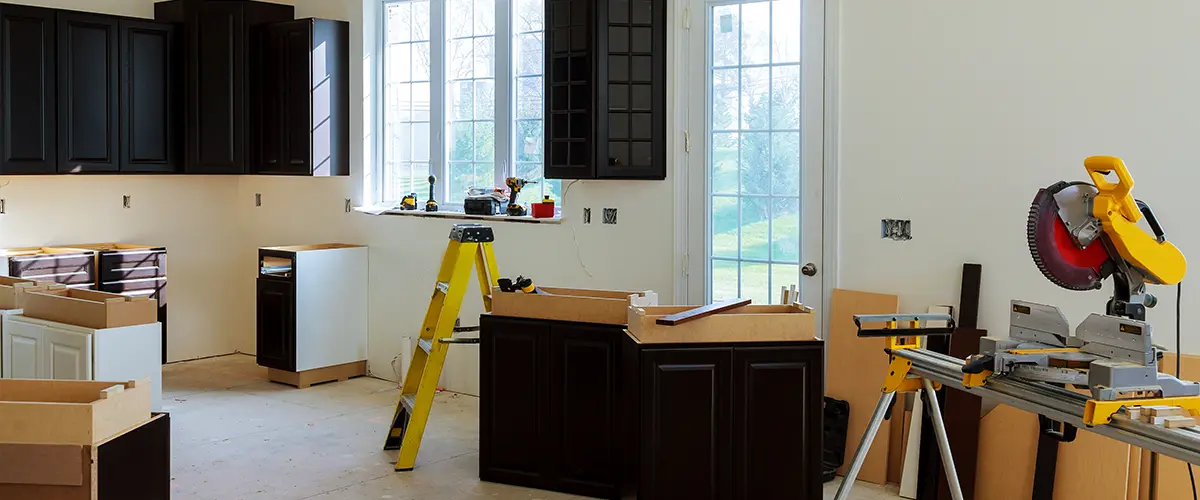 Hardwood floors become less and less common in both kitchens and baths. These are damp spaces that see a lot of water spills and stains, so wood floors are inefficient.
A great alternative is luxury vinyl planks or tiles. Porcelain or ceramic tile are also great options, but they cost more and their installation is more difficult too.
Although you can revamp your old hardwood floor, you should think carefully before deciding to do so. You'll need to put in the effort to maintain it by regularly sealing and treating the wood.
If you're getting new cabinets, you'll need new countertops as well, especially if you want them to match the new design and create a smooth flow from area to area.
Granite and quartz countertops are extremely popular among homeowners in Papillion.
Soapstone or marble are more upscale options that uplift the vibe of your kitchen. However, both of these materials are less resistant than quartz, so not as functional.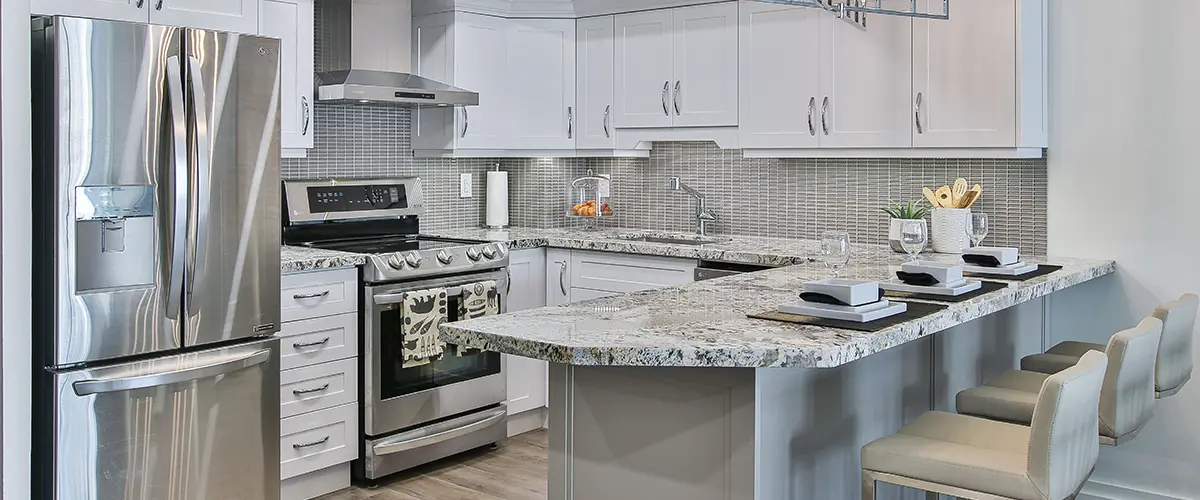 While in a guest bathroom sinks are about aesthetics and being the focal point, in kitchens, sinks need to be highly functional and adaptable to many of your needs.
The most popular styles that are easily matched with any design are the drop-in sinks and the undermount sinks.
The main difference between the two types of sinks is their appearance. Undermount sinks are affixed to the countertop, creating a more luxurious look. They're also pricier and require more upkeep. Drop-in sinks, on the other hand, are easy to clean but won't make much of an impression in terms of aesthetics.
Other Upgrades You Can Get
Some other upgrades and kitchen finishes in Papillion, NE that our customers get are:
A Quick And Simple Kitchen Renovation Process
Go through a quick process designed for your comfort and well-being! We're making your needs and wants our #1 priority, so you'll get our full attention throughout your remodeling project.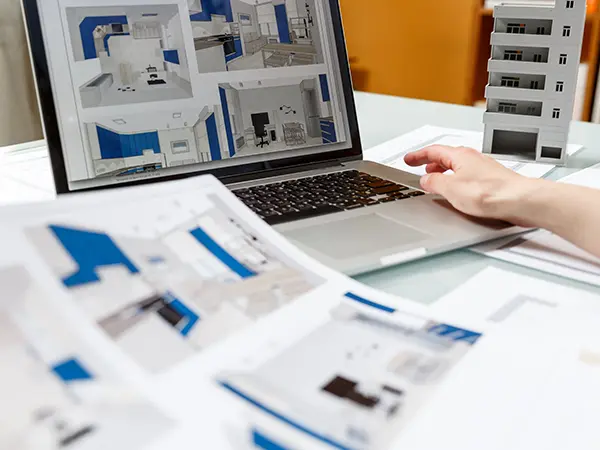 Contact us via our form or by phone, and let's discuss your project!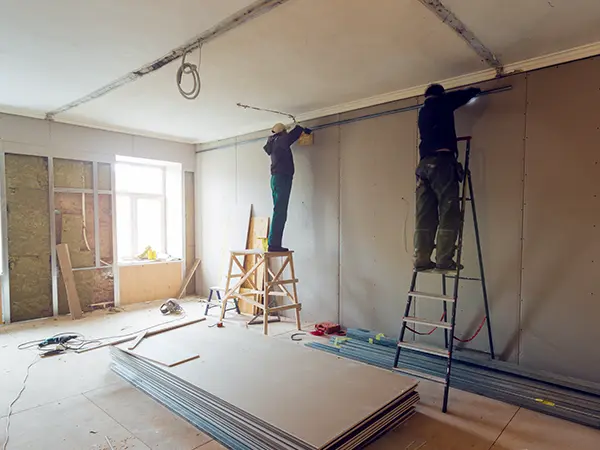 We begin renovating your kitchen and keep you in the loop at all times.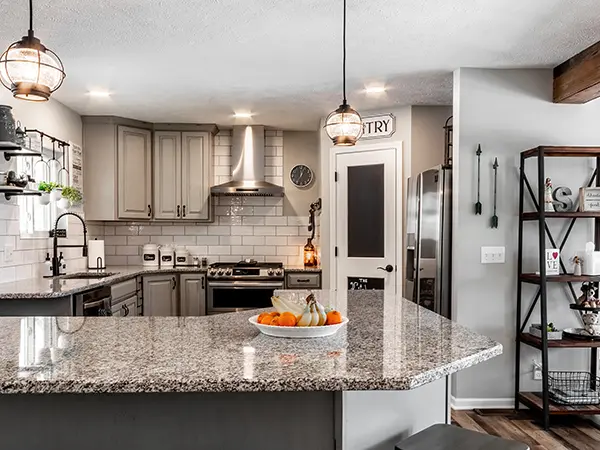 We'll have our final walkthrough and then you can enjoy your new kitchen!
A Pricing Guidelines For Your Kitchen Remodeling In Papillion
This kitchen remodel in Papillion is one of our favorite projects we've worked on. The space was dated and our customer wanted to feel more comfortable in a trendy kitchen that truly feels like theirs.
This kitchen remodeling in Papillion included:
Before
After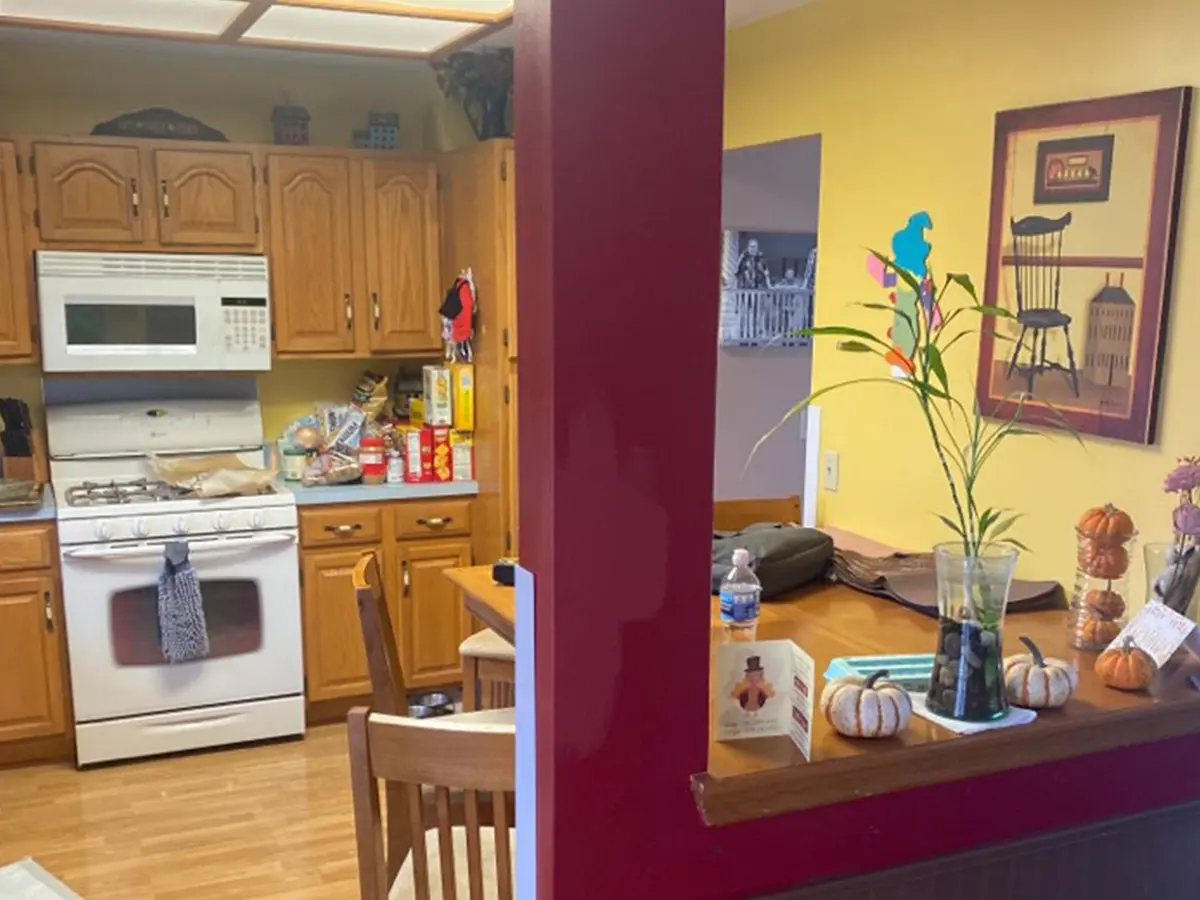 We quoted this kitchen remodel at $87k, where the most expensive items were the luxury appliances, at $25k.
Frequently Asked Questions
Kitchen remodels in Papillion, La Vista, Bellevue, Omaha, and generally across Nebraska start at around $40-45k. Depending on the size of your kitchen, cabinet selection, appliances, and any layout reconfiguration, you can expect to pay up to $90k for a medium to large kitchen remodel.
If electrical or plumbing work is being done, your kitchen remodel may need a permit. Depending on the specifics of your project, we'll prepare the paperwork needed and take care of permitting on your behalf.
We'll take care of your kitchen remodel together with our in-house team of craftsmen. We also partner with trusted, licensed contractors for specific work such as electrical or plumbing.
A kitchen remodel takes between 4 and 6 weeks depending on material and vendor supply and the size of your space.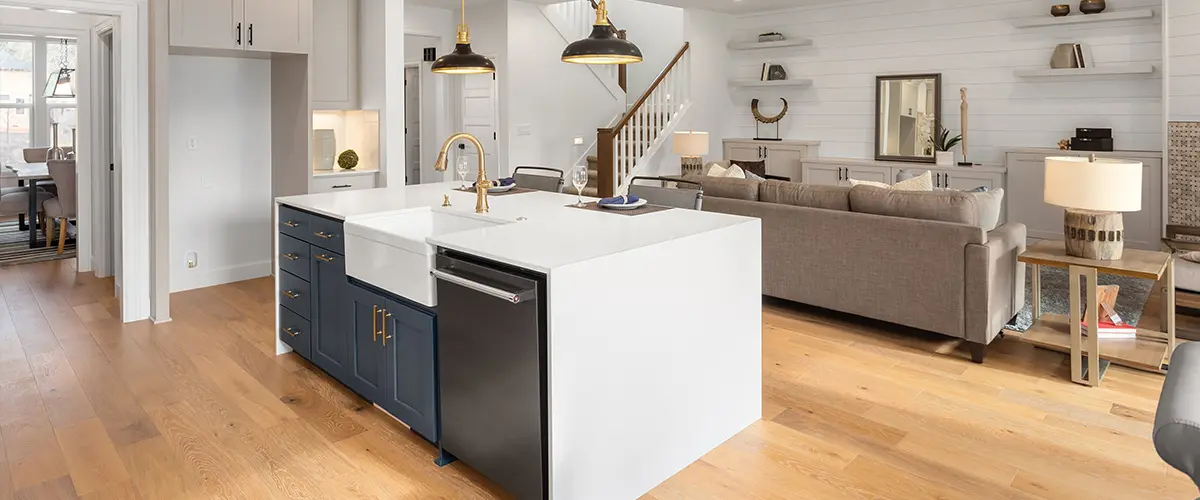 Uplift The Functionality And Vibe Of Your Kitchen
Your kitchen is where the family gets together for dinner, board games, or long-night talks. It's the room that helps create unforgettable memories and strengthens our bonds.
Naturally, this room needs to be comfortable and set the mood of the night.
As long as everything in your kitchen flows and is tied together, this space will offer a cozy atmosphere and you're ensured a memorable evening.
Home Matters Construction offers the perfect solutions to make all these things happen, and more!
You'll get:
Boost The Comfort Of Your Home With A High-Quality Kitchen Remodel