The Best Kitchen Remodel In Springfield, NE
Looking to get the best kitchen remodel in Springfield, NE? This is it!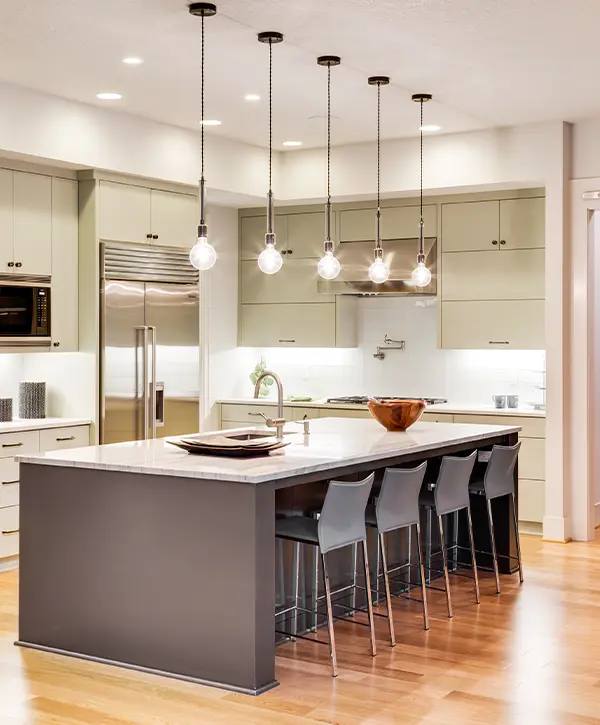 Looking for a world-class kitchen remodel in Springfield? Home Matters Construction is the place to go to watch your dream kitchen come to life!
Since day one, we've been delighting Springfield homeowners with beautiful kitchen remodels, all done with the help of a complete and thorough service that focuses on you, your needs, and your preferences.
With HMC, you'll enjoy a team of reliable workers that truly care about your investment and go the extra mile to ensure you're taking full advantage of this important upgrade in your home.
A Kitchen Remodel That Comes With Extra Perks
Home Matters Construction is devoted to advancing the remodeling industry, so we can deliver an increasingly better service that takes care of your needs. We take great pride in offering you what no other contractor in Springfield, NE, does. Here's what makes your remodel with HMC seamless:
Your Premium Kitchen Remodel In Springfield, NE, Awaits You!
Your kitchen is your family's headquarters, so it needs to look and feel as such. It's the place you come together to bond and create long-lasting memories. It's only natural you want a kitchen that helps you achieve it.
But no contractor you'll stumble upon will be as committed to your project as we are.
At Home Matters Construction, we focus on your needs so we can execute your vision to perfection and create the best space in your home – a space that brings everyone together. 
With us, you'll get a streamlined process that puts little to no stress on you and your loved ones, so you can fully enjoy the excitement of getting a kitchen remodel.
Springfield Homeowners Love Their New Kitchens!
Your neighbors have already gotten their new kitchens in Springfield. If you think it's your time, this is your best shot. See what the others are saying about working with a real pro!
We had a wall removed between our kitchen and dining room and they did a wonderful job! 
They were open and honest about everything and were very organized. They did a great job cleaning up after themselves too! 
We will definitely use them for other projects!
Tony and his crew were great – they remodeled our kitchen. 
The craftsmanship was awesome. High attention to detail. Very polite, just the type of dudes you'd prefer to have working in your house. 
Tony was up front about everything, no hidden costs or weird surprises. I'd trust these guys to do just about anything.
Type Of Upgrades And Materials
With such a myriad of options available to you when it comes to remodeling your kitchen, the endeavor can be overwhelming. Don't worry – we are here for you every step of the way! Let us help guide you toward making the best decision for your space.
Revitalize your kitchen with brand-new cabinets! Not only will they add storage space, but these cabinets' modern-day aesthetic will surely transform any dated kitchen into a timeless masterpiece.
Kitchen cabinets can be: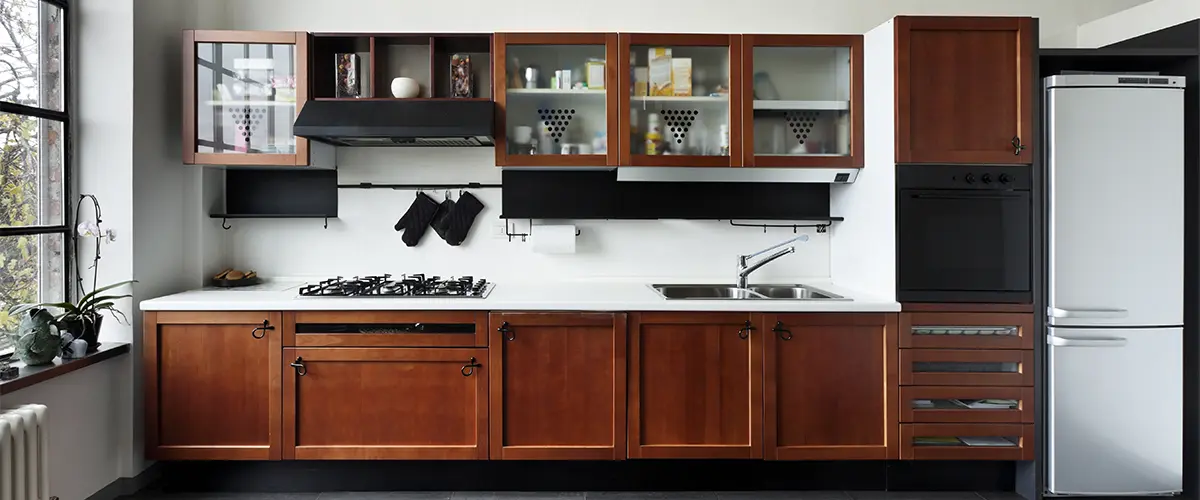 Over the years, hardwood floors have been a popular choice for kitchens; however, this is no longer as practical an option.
Maintaining and caring for wood surfaces can be tedious and cumbersome work – plus, spills in the kitchen could cause waterlogging or irreparable damage to your flooring.
Luxury vinyl planks and tiles make a great substitute for wood floors since they are simpler to clean and rarely suffer from damage. Plus, these luxury vinyl planks can replicate any wood species without the drawbacks that come with them!
Porcelain or ceramic tile is the perfect choice for your flooring needs, even if it requires a larger initial investment than most other materials. Though installation may be more costly and difficult to complete, the reward of a long-lasting solution with increased value makes this option well worth considering.
If you're considering keeping your existing countertops, reconsider. Laminate materials are ill-suited for a room that could have liquid spills as they aren't waterproof and will quickly become damaged with water exposure. Additionally, these older counters won't match the new cabinets you recently installed either since styles have changed significantly over time.
Revamp your kitchen with quartz countertops for a timeless look. This remarkable material is built to last, giving you dependable resilience and durability that won't let you down. Furthermore, top-notch quality quartz has no veins – creating an exquisite aesthetic on your counters!
The second most attractive choice would be a granite countertop, followed by extravagant yet beautiful marble.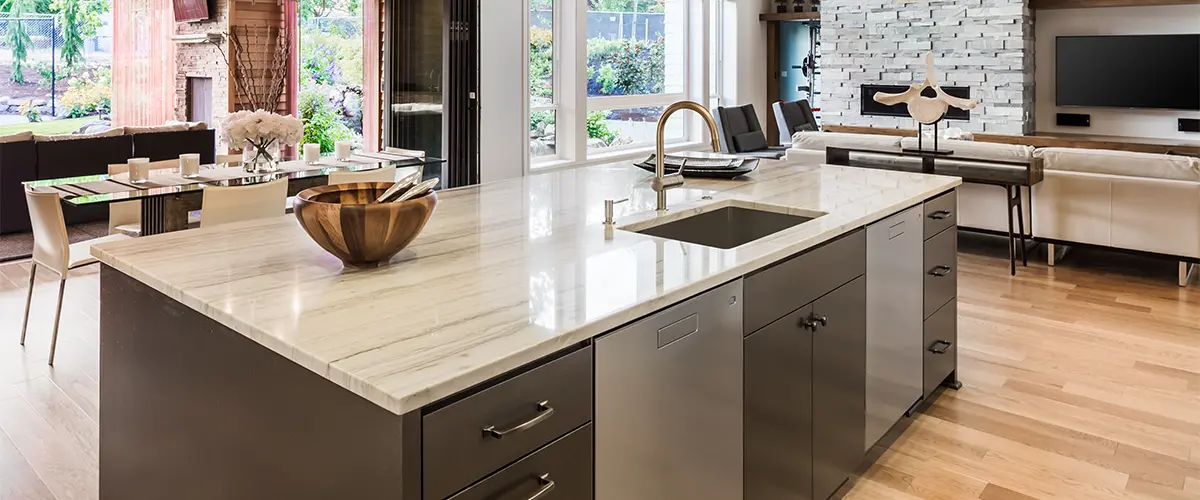 Drop-in sinks and undermount sinks are the favorite options among our customers.
An extendable faucet is essential for a sink to be the most efficient and user-friendly. With adjustable options for water pressure, this upgrade will have your family members appreciating their time at the tap.
Other Upgrades You Can Get
Some other upgrades and kitchen finishes in Springfield, NE that our customers get are:
A Kitchen Remodeler That Puts You First
Transform your kitchen with a custom remodeling process tailored to fit your needs. Empower yourself and realize the space of your dreams!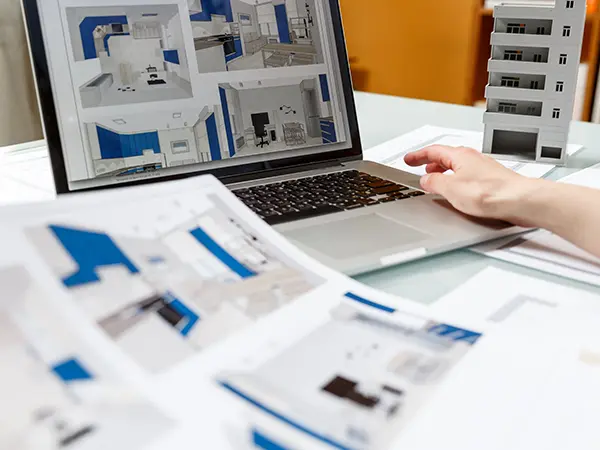 Get in touch with us, and let's discuss your project!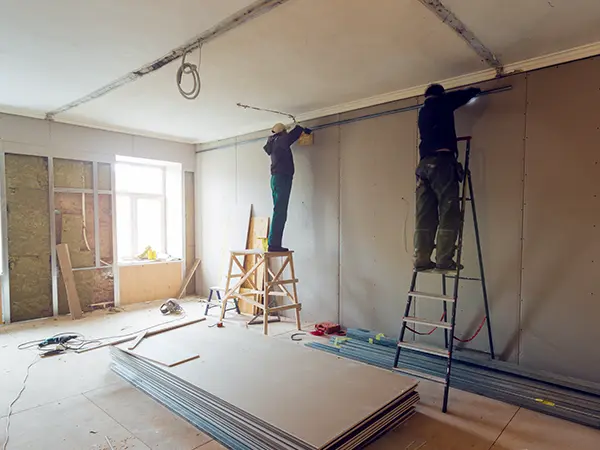 Sit back, relax, and enjoy seeing your kitchen take shape.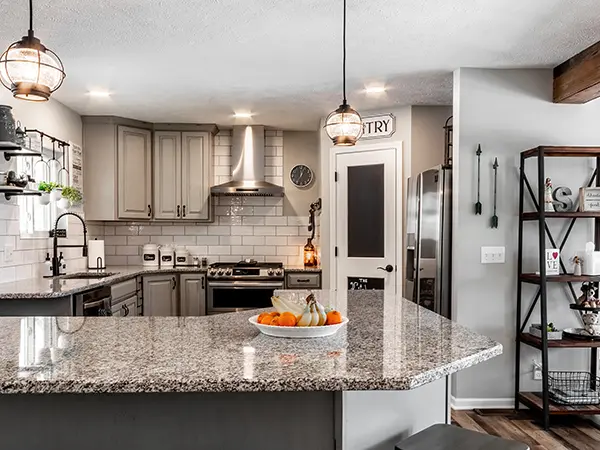 Start creating new memories in your new kitchen!
Frequently Asked Questions
Kitchen remodels in Springfield, La Vista, Bellevue, Omaha, and generally across Nebraska start at around $40-45k. Depending on the size of your kitchen, cabinet selection, appliances, and any layout reconfiguration, you can expect to pay up to $90k for a medium to a large kitchen remodel.
A kitchen remodel takes between 4 and 6 weeks, depending on material and vendor supply and the size of your space.
We'll take care of your kitchen remodel together with our in-house team of craftsmen. We also partner with trusted, licensed contractors for specific work such as electrical or plumbing. We're very familiar with the building codes in Springfield, NE, so you'll get the highest remodeling quality.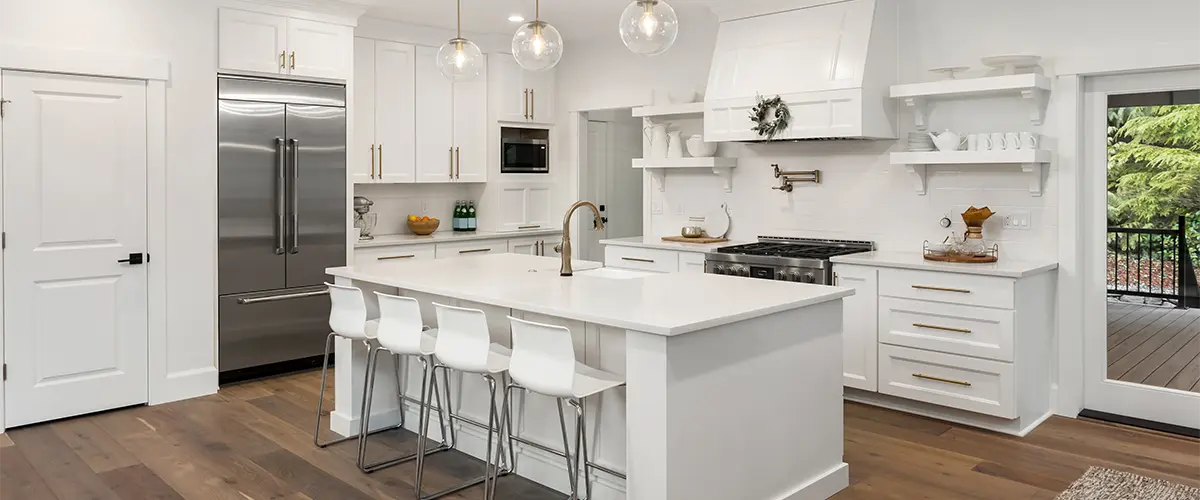 Time To Get Your Well-Deserved Kitchen Remodel!
Ready to give your kitchen a much-needed makeover? You don't have to endure the hassle of remodeling – you can update it and still avoid all that stress!
At Home Matters Construction, we are devoted to transforming your dream kitchen into a reality and will ensure the process is enjoyable and unforgettable. You'll work with one of the best kitchen remodelers in Springfield, Nebraska, and you'll reap the rewards in no time!
Get ready to experience:
Take The Final Step Toward A Well-Deserved Upgrade