The Best Basement Remodeling In Gretna, NE
Thinking about starting a basement remodel in Gretna, NE?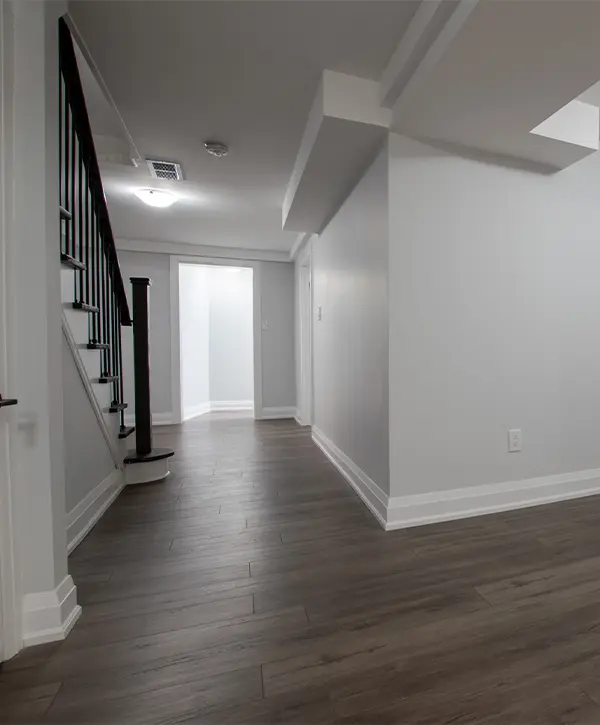 Invest confidently in your basement remodeling in Gretna with Home Matters Construction!
Have a top-tier contractor on your home improvement project and fully enjoy the excitement of getting a remodel and getting that huge increased resale value.
We have over 25 years of construction experience, and we've developed a straightforward and highly efficient process to get you the basement of your dreams.
We're ready to over-deliver and offer you more than anyone else in Gretna, Nebraska!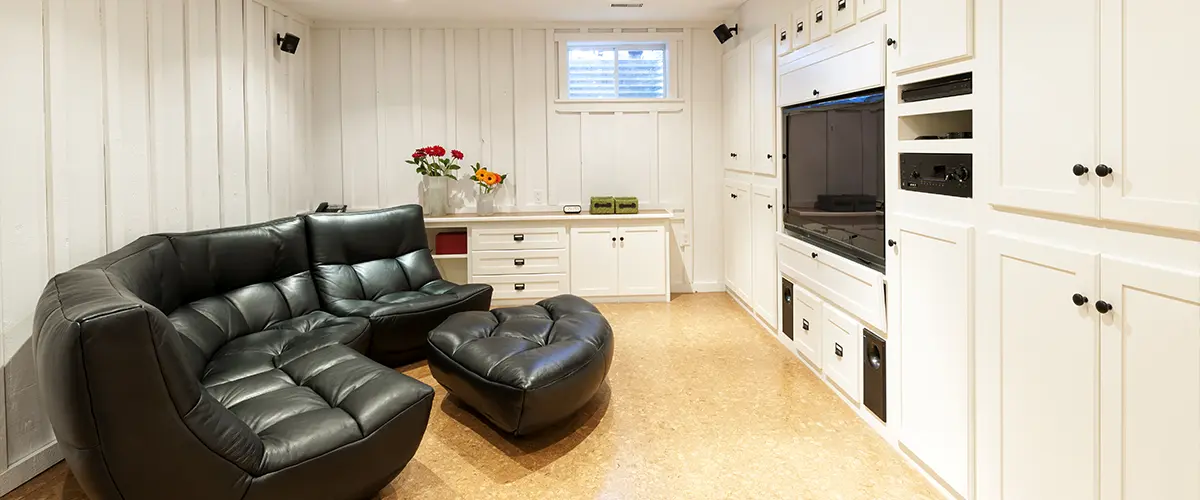 Ensure A Real Investment With Extra Perks And Benefits
At HMC, we are devoted to delivering exceptional service and unparalleled craftsmanship in the market. We specialize in transforming dingy basements into inviting and cozy living areas.
Boost Your Home's Resale Value With A Top-Notch Basement Remodel
Homeowners often forget about all the opportunities that their basements offer.
This space can be anything from a laundry room to a home theatre. It significantly increases your efficiency by decluttering your basement and organizing it for better functionality. You'll get more storage space, more living square footage, and, ultimately, a higher property value.
Remodeling this space is going to be a great investment! In the US, finishing a basement will give you a return of 70 to 75% of your investment, and remodeling it will further increase this return.
At Home Matters Construction, we truly care about your home and your plans for it. We've been working on many basements, and many people in Gretna trusted us to see their vision through.
Here's What Your Neighbors Say About HMC Basement Remodels!
Your Gretna neighbors have already taken advantage of the potential of their basements, transforming them into beautiful and functional living spaces. We're proud to have helped. Here's what they say about our partnership.
I shopped many different companies before deciding on Home Matters Construction to complete a basement remodel. I found their attention to detail and business process was the most efficient and cost effective process around. 
I worked with a wonderful planning team prior to any construction, where every detail was worked out. The timeline for the job was clearly mapped out and followed appropriately. The team members are punctual and finished the remodel within the timeframe proposed. 
Follow-up after completion has been outstanding and most importantly, the response I have received from friends and family about our new basement bar has been outstanding.
I was looking for someone to remodel my basement in Papillion. I called several contractors, but Home Matters Construction in Papillion was definitely the obvious choice from the beginning. They were transparent, upfront, and honest. They took the time to walk me through the entire process. 
They gave me clear numbers from the beginning that never changed. The construction process was painless. They shared the schedule with me from the beginning and then updated me along the way with all of the progress. 
The software that they used was great for us to see everything along the way from the estimate to progress pics, to schedule, to payments. I won't waste my time with anyone else in the future. Home Matters will be my only call. HIGHLY RECOMMEND!
Different Finishes You Can Get For Your Basement
There's no limit to what you can do with your basement. You can transform it into anything you can think of, but it's better when working with a pro!
Let's look at some of the best basement transformations you can get!
Adding an extra bedroom in the basement of your property is a fantastic solution to provide additional living space that can accommodate family growth and changing needs.
With an extra bedroom, you can have more visitors stay over or gather with family members on a regular basis.
Plus, renting it out to someone who needs it is beneficial for both of you – you make some cash and help someone at the same time!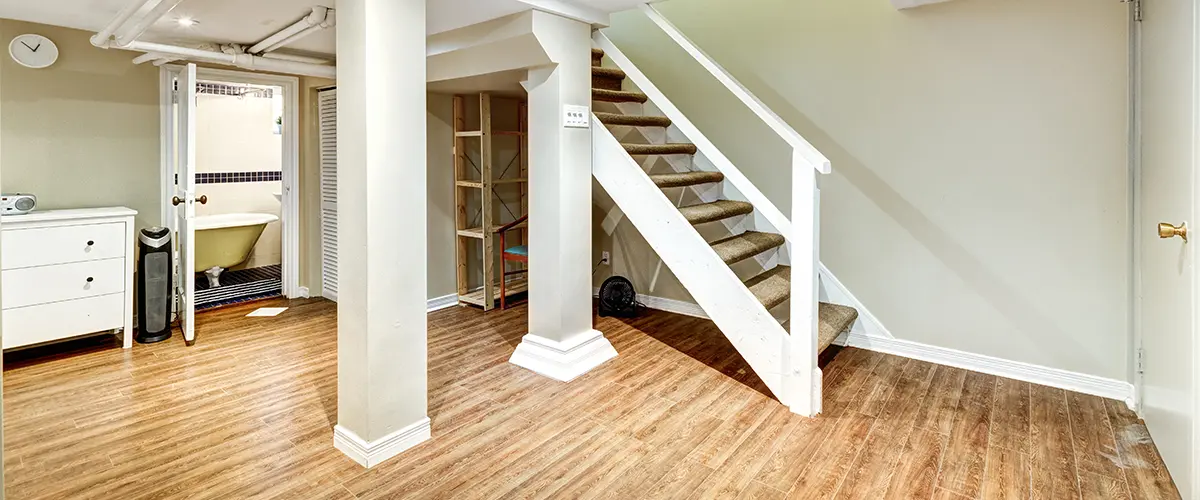 Working from home without the right environment proved to be extremely challenging, with too many distractions and people in the background of Zoom calls.
It was nearly impossible to find a tranquil space conducive to productivity.
The number of individuals renovating their basements into offices or other work zones has been steadily growing. Oftentimes, these changes are made not for themselves but to offer a distraction-free place for their children to focus on schoolwork and projects.
Navigating life with a busy schedule can be stressful.
Gym memberships are often expensive and the daily commute adds to an already hectic lifestyle. Finding time for fitness is increasingly more difficult in our modern world.
If you own your private gym, the rewards are plentiful. You can train whenever suits you best and take it at your own speed. Exercising won't require any awkwardness or shyness, so you can unleash your full potential without worrying about people staring at you.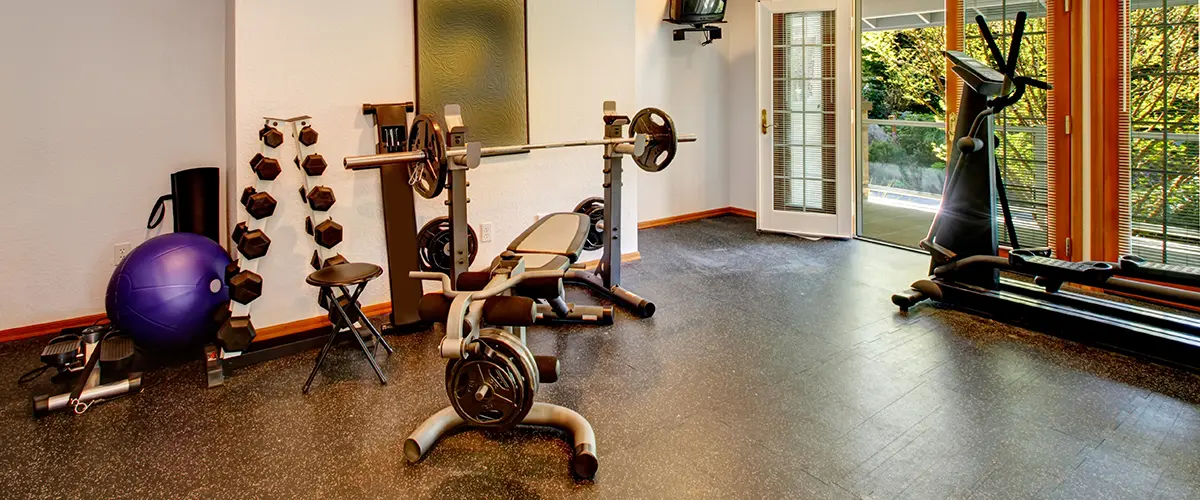 Other Upgrades You Can Get
Some other upgrades for your basement remodel in Gretna, NE are:
A Highly-Efficient Basement Remodeling Process
Enjoy a hassle-free basement remodeling experience tailored to your specific requirements. We are committed to making the renovation process quick, effortless and transparent so that you can stay up-to-date with each step of the process.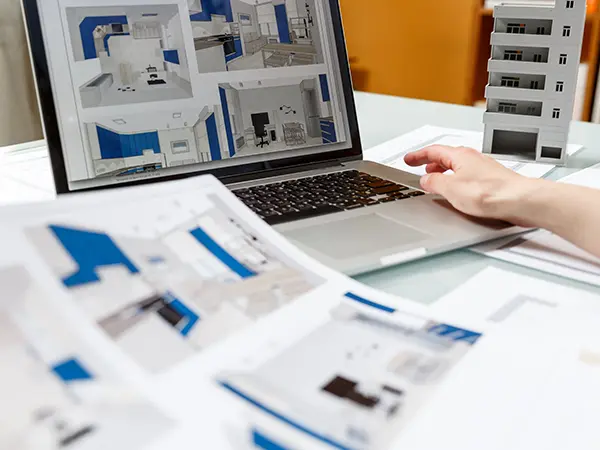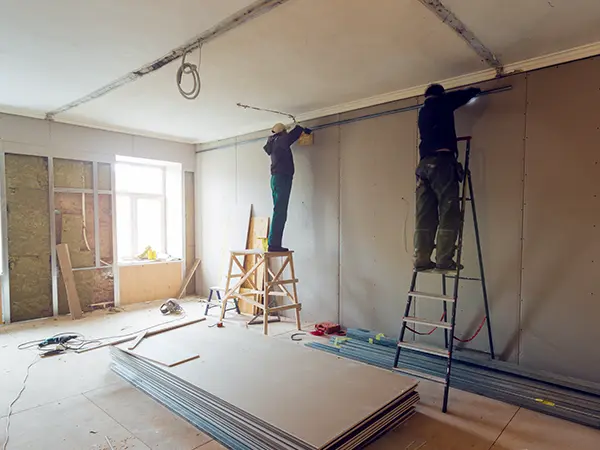 You'll be in full control of everything during the building phase.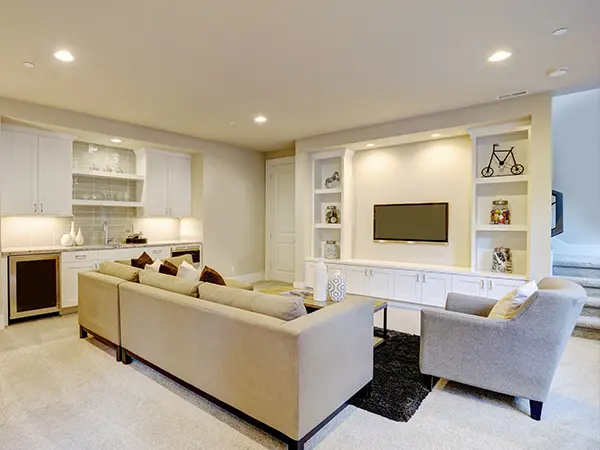 Enjoy your new, transformed basement!
Frequently Asked Questions
Transform your basement into a versatile space with varying project costs! You can choose to simply renovate a playroom for $45k, or you could go all out and create an in-house gym complete with equipment for up to $115k. It all depends on what kind of transformation you're looking for – the possibilities are endless.
Depending on the level of work required, a basement remodeling in Gretna can range from three to six weeks.
Projects such as lighting upgrades, wall framing and paintwork will certainly take less time than carrying out an upscale renovation with new electrical wiring, flooring installation, adding a half bathroom or kitchenette.
I'm Tony, the owner and founder of Home Matters Construction. I will take care of the building and remodeling, all while ensuring my work is backed by premium customer support.
We've carefully selected a team of competent, licensed, and insured experts in all aspects of remodeling projects. We understand the trust you place in us to work on your home and always strive to deliver exceptional results that will leave you fully satisfied with your basement renovation.
Rest assured our passionate professionals take great pride in their craftsmanship and adhere strictly to Gretna's building codes for safe construction practices.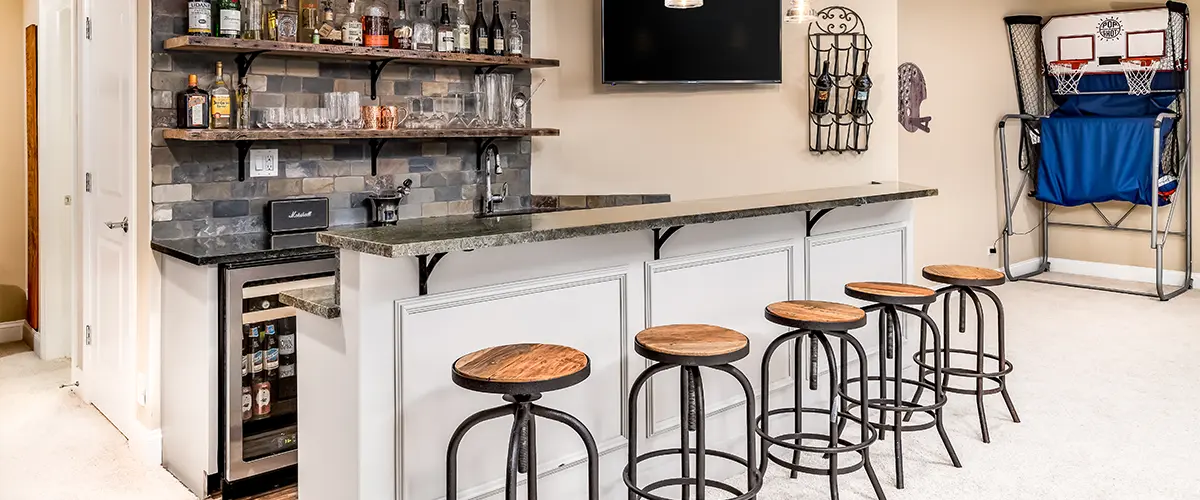 Bring Your Basement To Life With This Well-Deserved Upgrade!
If you've been putting off renovating your basement in Gretna, don't wait any longer – now is the ideal time to make a call and start this transformation!
Let HMC take the worries off your shoulders! We prioritize what matters to you and understand that it's all about creating the space of your dreams.
With us, there won't be any excessive stress like with other companies – just relaxation and satisfaction with our work!
With your local experts from Home Matters Construction Gretna, you'll also get:
Let A New Basement Improve The Quality Of Your Life