The Best Kitchen Remodel In Omaha, NE
Looking to get the best kitchen remodel in Omaha? This is it!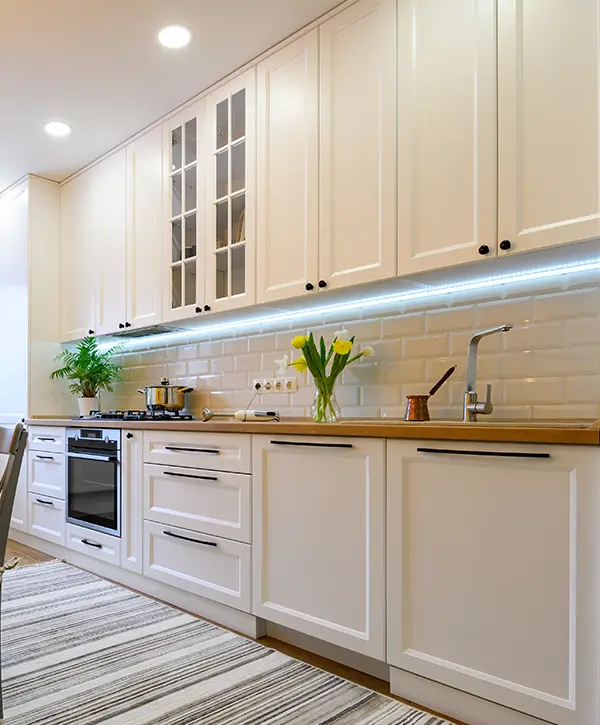 Craving a luxurious yet affordable kitchen remodel in Omaha and looking for a top contractor? You've come to the right place.
Home Matters Construction has the expertise to bring your custom kitchen dream to life! Our experienced remodeling team has made many local clients' visions a reality. You will be more than satisfied with the end results, and we won't call it a day until we're sure of it.
Get an honest and transparent service from a contractor that truly cares about your home, well-being, and investment.
A Superior Kitchen Remodel That Makes Day-To-Day Life Much Better!
Our kitchen remodel is designed to leave you delighted. To guarantee that, our goal is simple: provide the highest quality work and offer a complete remodeling service that no other contractor in Omaha does.
With us, you'll get more than any other contractor has to offer!
Adapt Your New Kitchen To Meet Your Changing Needs
The kitchen is the lifeblood of any home. Its walls echo with laughter during family dinners, its counters are a gathering spot for friends on weekend afternoons, and it should be both an inviting and highly functional space.
In short, your kitchen needs to be something to behold.
At Home Matters Construction, we prioritize your wants and needs to craft a stunning yet practical space. We are devoted to ensuring that you will be thrilled with the finished product of your kitchen renovation – from its conception until completion.
You don't have to imagine the kitchen of your dreams any longer – it's just one step away from becoming a reality!
Homeowners In Omaha Love Their New Kitchens!
Our team of professionals helped hundreds of homeowners over the years. We are known for providing unparalleled service that you can always trust! Don't believe us? Here's what your neighbors say about working with us!
We had a wall removed between our kitchen and dining room and they did a wonderful job! 
They were open and honest about everything and were very organized. They did a great job cleaning up after themselves too! 
We will definitely use them for other projects!
Tony and his crew were great – they remodeled our kitchen. 
The craftsmanship was awesome. High attention to detail. Very polite, just the type of dudes you'd prefer to have working in your house. 
Tony was up front about everything, no hidden costs or weird surprises. I'd trust these guys to do just about anything.
Type Of Upgrades And Materials
Homeowners can easily become overwhelmed when selecting materials, features, and upgrades for their kitchen remodeling in Omaha. But we're here to help.
These are the most common upgrades you may want in your kitchen remodeling project.
When renovating your kitchen, selecting the right visual style for your cabinets is essential as it will significantly shape and establish the atmosphere of the entire space. Investing in a visually appealing design could be one of your best decisions!
Kitchen cabinets can be:
According to KCMA, the best ROI comes from semi-custom cabinets, so if you're looking to sell the property for a profit eventually, these are the best option you can get!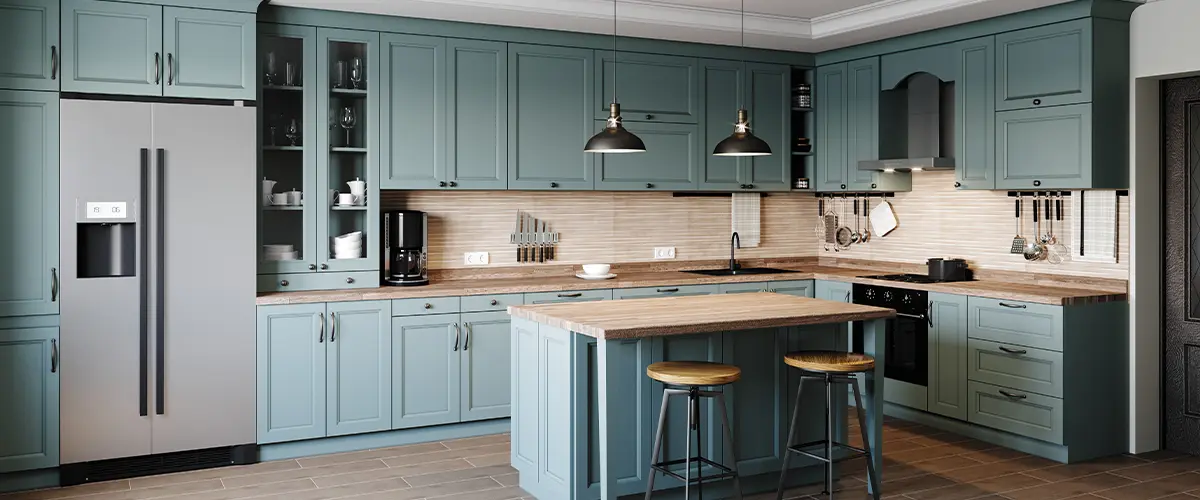 Tiles are quickly becoming the go-to choice amongst homeowners due to their ease of maintenance, specifically in damp areas like kitchens and bathrooms where wood floors tend to be difficult to keep looking pristine.
For an economical yet luxurious flooring solution, luxury vinyl planks or tiles are a perfect choice. They boast a stunning design that resembles natural hardwood, and their installation is effortless.
If, however, you want to have wood floors installed, we recommend engineered hardwood, as these are stronger, more durable, and easier to install.
Our clients often opt for brand-new countertops to complement their freshly installed kitchen cabinets since the old ones may not align aesthetically or be of the same size.
Quartz has a greater uniformity in comparison to natural stone, creating a smooth flow on your counters. Additionally, quartz is stronger and more durable than other materials commonly used.
And to top things off, quartz is extremely easy to maintain and will make your kitchen look sleek.
Other countertops are granite, marble, butcher blocks, or modern concrete countertops. We'd recommend you avoid laminate countertops, as these can quickly become dated and can be damaged quickly.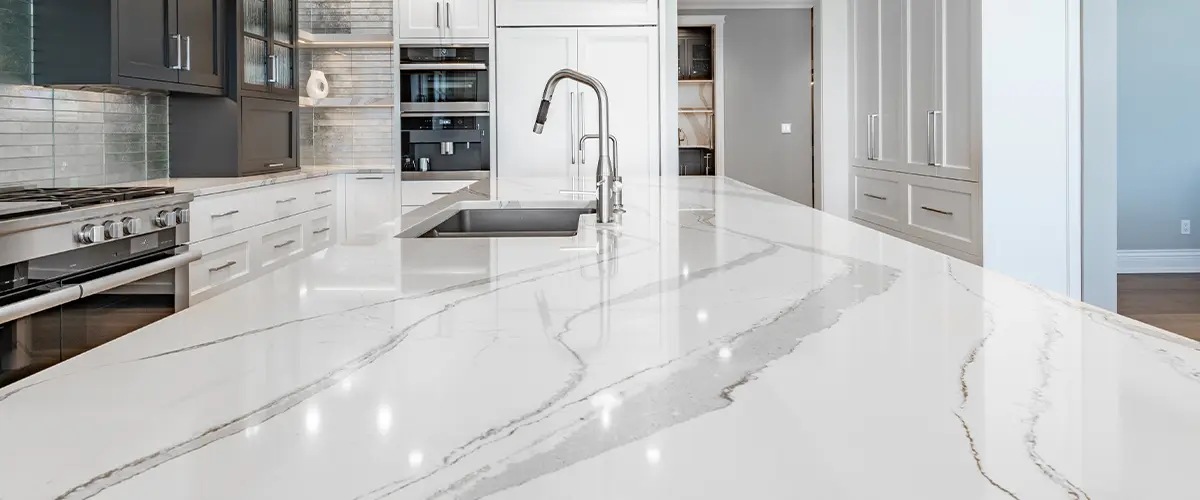 Drop-in sinks and undermount sinks are, without a doubt, the most coveted kitchen sink designs.
Drop-in sinks are cost-effective and often found in older kitchens. Although they're easy to install due to their drop-in mechanism, the lip that sits on countertops can accumulate dirt and debris making them tricky to clean.
Despite the fact that they are pricier than other options, undermount sinks bring a stunning look to your kitchen. When installed properly, these sinks will appear as if part of the countertop itself, creating an uninterrupted flow and making it easier to keep clean over time.
If you have the money, invest in energy-efficient appliances that save you money on your power bill.
If you have the gas lines put in, a gas-infused kitchen range is fantastic if you cook a lot. On the other side, an electric range will suffice if you're not a culinary genius.
There are a lot of great kitchen appliances out there, but it's important to make sure you're not spending too much on them.
If you have the money, invest in energy-efficient appliances that save you money on your power bill.
If you have the gas lines put in, a gas-infused kitchen range is fantastic if you cook a lot. On the other side, an electric range will suffice if you're not a culinary genius.
There are a lot of great kitchen appliances out there, but it's important to make sure you're not spending too much on them.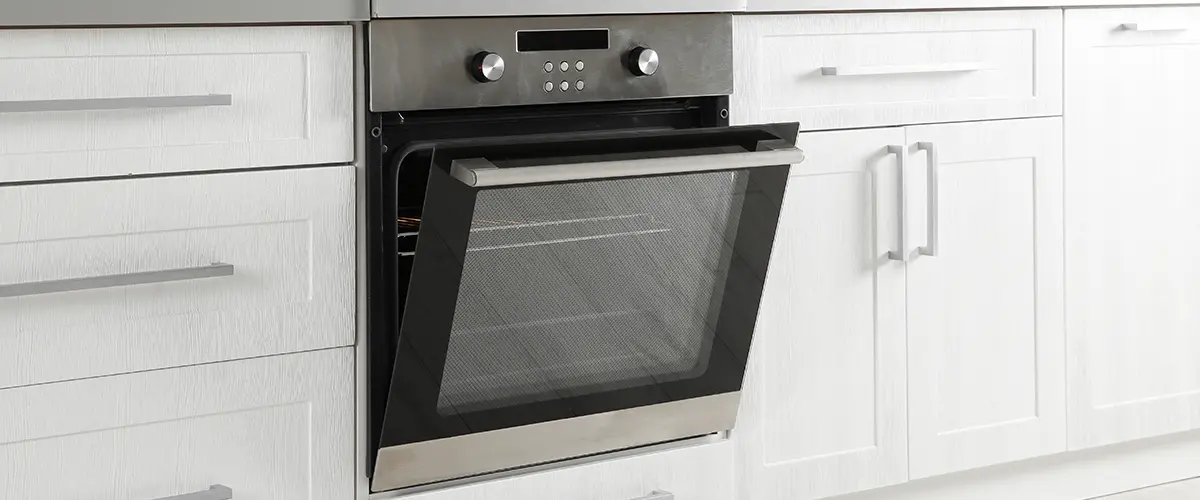 Other Upgrades You Can Get
Some other upgrades and kitchen finishes in Omaha, NE that our customers get are:
A Kitchen Remodeling Process Designed For Your Convenience
Our process is focused on your well-being and giving you the best remodeling experience without the hassle and stress usually associated with it. We're all in for your project, and we're making it easy for everyone in your family to enjoy your new upgrade!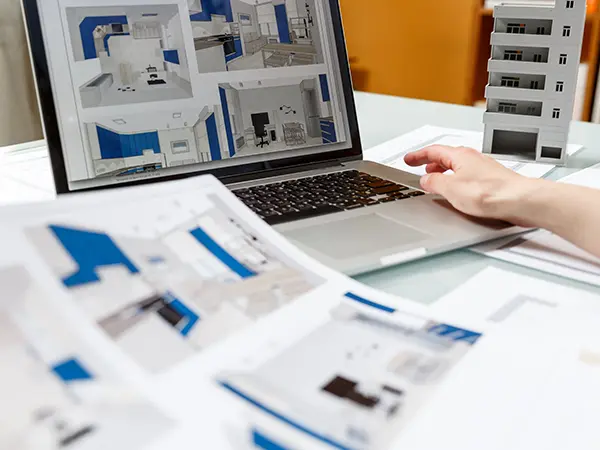 Get in touch with us, and let's discuss your project!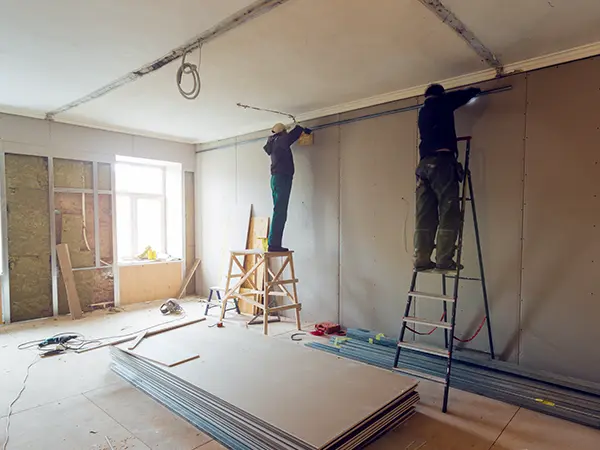 Sit back, relax, and enjoy seeing your kitchen take shape.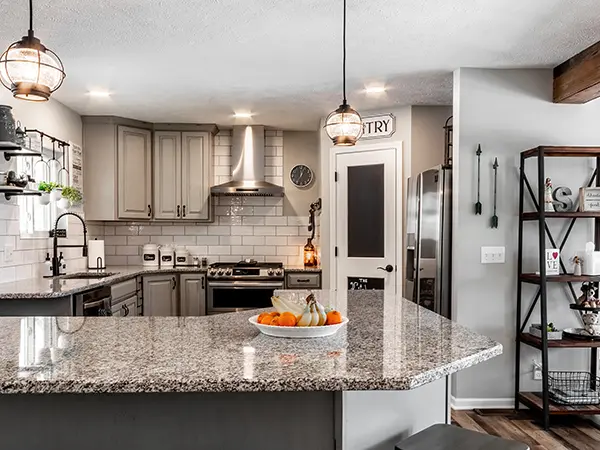 Start creating new memories in your new kitchen!
Frequently Asked Questions
Transforming your kitchen from its current state to the one you've been dreaming of on Pinterest can range anywhere from $30,000 for a simple remodel up to an estimated total of $80,000 depending on the features included. Cabinets, countertops, sinks, and faucets are all typical pieces that may be upgraded as part of this process in addition to lighting fixtures, flooring, and wall coverings.
After we assess the work that needs to be done, you'll get a realistic price estimate.
In a mere two weeks, you can completely transform your kitchen with new countertops, lighting fixtures, faucets and sinks. A single coat of paint will give the room an extra boost of charm!
After an on-site evaluation, you will get a precise timeline of how your project is going to unfold. The timeframe for completing the remodel may vary from 2 to 6 weeks depending on its design and complexity.
At Home Matters Construction, we guarantee first-rate craftsmanship and materials for all projects. Fully licensed and insured, our team of experts are professionally trained in the latest construction methodologies to ensure that every job meets or exceeds building codes – resulting in a quality finish you can trust.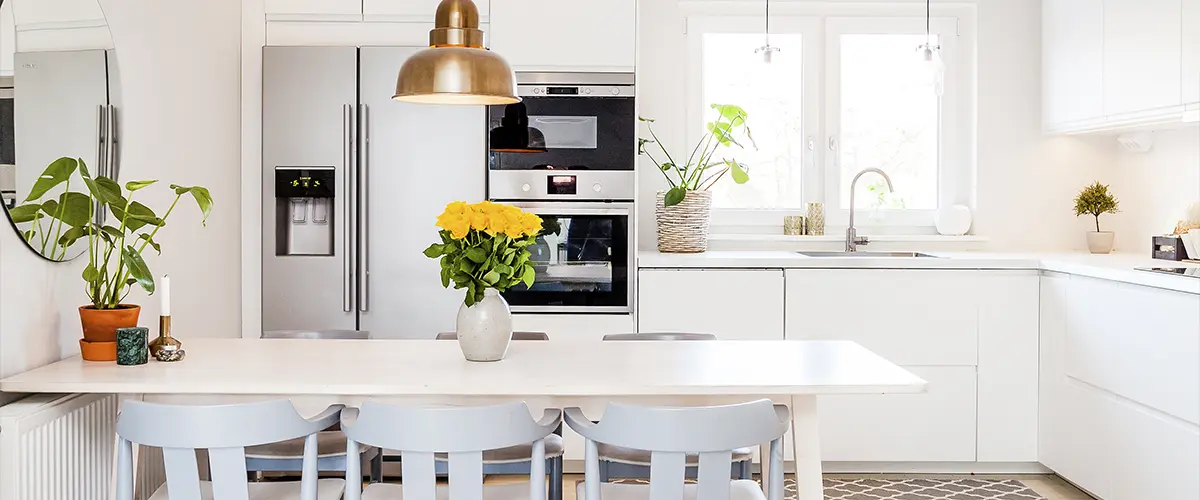 Time To Get Your Well-Deserved Kitchen Remodel!
If you've been waiting for the best moment to start your kitchen remodel in Omaha, now is the perfect time to get started on your project.
Our three-step process is straightforward, keeping you informed every step of the way through our construction team. With some of the industry's most experienced artisans, designers, and architects on your side, we can make your cooking area dreams a reality!
Work with Home Matters Construction and enjoy:
Take The Final Step Toward A Well-Deserved Upgrade