The Best Kitchen Remodel In Elkhorn, NE
Waste no more time looking for contractors. Work with the best in Elkhorn!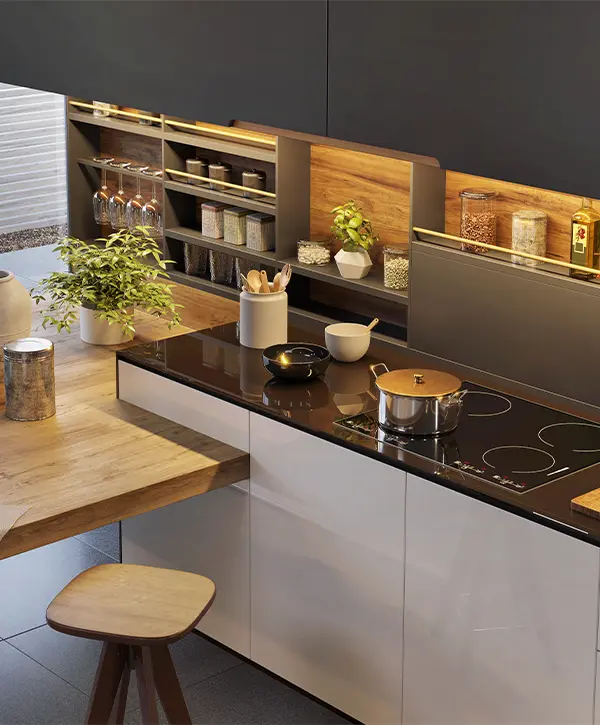 If you've been looking for the best company in Elkhorn to take on your kitchen remodel, this is it!
Here at Home Matters Construction in Elkhorn, our pride lies in being able to serve the community with exceptional service that you can count on. With us, you'll enjoy transparency and honesty every step of the way to create a seamless remodeling journey that you'll simply love.
We want your kitchen remodel to flow smoothly and without any major setbacks. To make that happen, we not only deliver on our promises, but we strive to give you much more than any other contractor in the area does.
Here's What Working With A Top-Tier Contractor Looks Like
What makes a kitchen remodel special is the ability of a contractor to turn it into a beautiful experience that leaves you fully satisfied with the outcome. At HMC, we've been remodeling kitchens since our day one, and we're well aware of what homeowners look for. It's our job to deliver!
With us, you'll get more than any other contractor has to offer!
Your Premium Kitchen Remodel In Elkhorn, NE, Awaits You!
Your kitchen holds a special place in your home, serving as the epicenter of family gatherings and memories. As such, it deserves to look dignified and be reflective of all that takes place there.
We understand that kitchen remodeling can be a nerve-wracking experience, especially when so many beloved memories are connected to it. That's why we strive to make this metamorphosis an unforgettable memory in itself, where nothing you love about your space is lost in the process.
Our main aim is to provide a rapid and instinctive process that reduces all remodeling anxieties while you bask in the thrill of getting a high-end kitchen renovation experience in Elkhorn.
Elkhorn Homeowners Love Their New Kitchens!
Many of your neighbors have experienced their dream kitchens – thanks to us! Hear what they say about working with us and join them in fulfilling your remodeling vision.
We had a wall removed between our kitchen and dining room and they did a wonderful job! 
They were open and honest about everything and were very organized. They did a great job cleaning up after themselves too! 
We will definitely use them for other projects!
Tony and his crew were great – they remodeled our kitchen. 
The craftsmanship was awesome. High attention to detail. Very polite, just the type of dudes you'd prefer to have working in your house. 
Tony was up front about everything, no hidden costs or weird surprises. I'd trust these guys to do just about anything.
Type Of Upgrades And Materials
Don't fret if you're feeling overwhelmed trying to decide what steps to take for your upcoming kitchen renovation – we are here at the ready, guiding you through all your material, feature, and upgrade selections!
When remodeling your kitchen, new cabinets are a must. Not only will they provide you with valuable extra storage space, but also give off a completely rejuvenated vibe and make it appear like an entirely different room!
Kitchen cabinets can be: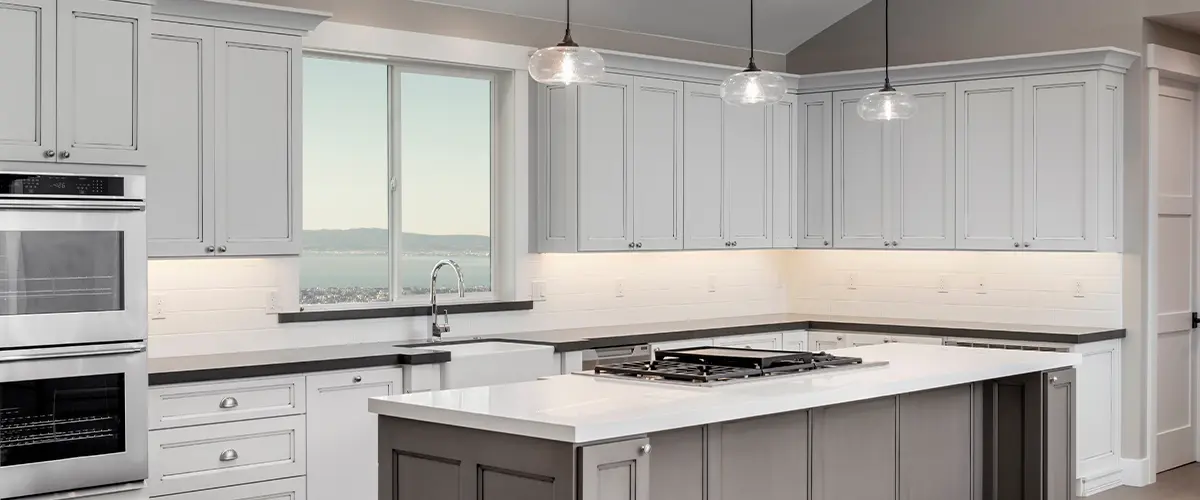 If you are determined to have a wooden floor in your kitchen, keep in mind that it demands more maintenance than other alternatives and is susceptible to water damage and staining.
Luxury vinyl planks or tiles offer the ideal wood floor alternative; they are easy to clean and resistant to damage, and their visual authenticity will captivate you. You can gain the beauty of any natural wood species without having to worry about its drawbacks.
Porcelain or ceramic tile is a superb solution, but it might come with an additional cost in terms of price and installation. However, these materials bring tremendous value to any area they adorn – making them well worth the effort!
If you want to keep your hardwood floor for years, refinishing or resurfacing the wood is your best option.
Replacing rather than trying to salvage your old countertops is usually the best option, especially with laminate ones that can't handle moisture well. Additionally, older counters are rarely compatible with modern cabinetry designs and materials. Avoid this problem altogether by replacing them!
If you're looking to make a lasting upgrade, quartz countertops are a perfect choice. Their durability and strength are second-to-none, while their resistance ensures they won't be damaged easily over time. Plus, quality quartz has no veins, so you can guarantee a consistent look on your counter space.
The second best option would be a granite countertop, followed by the expensive yet mesmerizing marble.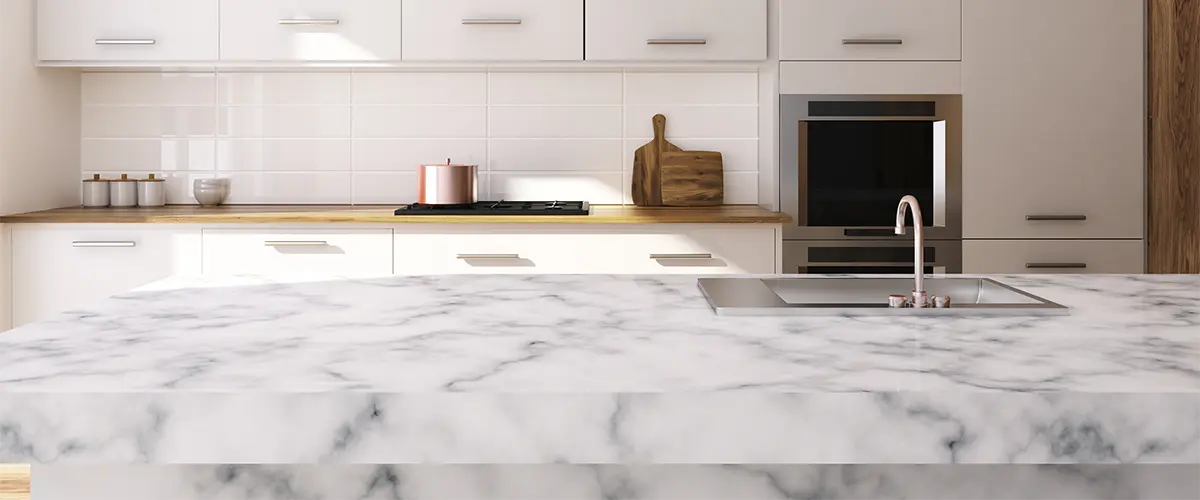 Drop-in sinks and undermount sinks are the favorite options among our customers.
A lot of people upgrade to an extendable faucet for their sink because it is more functional and allows you to choose the perfect water pressure.
Other Upgrades You Can Get
Some other upgrades and kitchen finishes in Elkhorn, NE that our customers get are:
A Kitchen Remodeling Company That Puts You First
Enjoy a streamlined remodeling journey with us, wherein you are in charge every step of the way. We guarantee that when your project is complete, you will be absolutely thrilled with it! Let us help transform your kitchen into the dream space it deserves to become.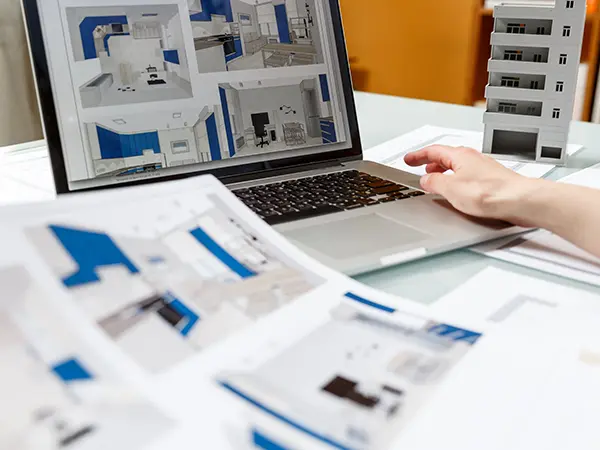 Get in touch with us, and let's discuss your project!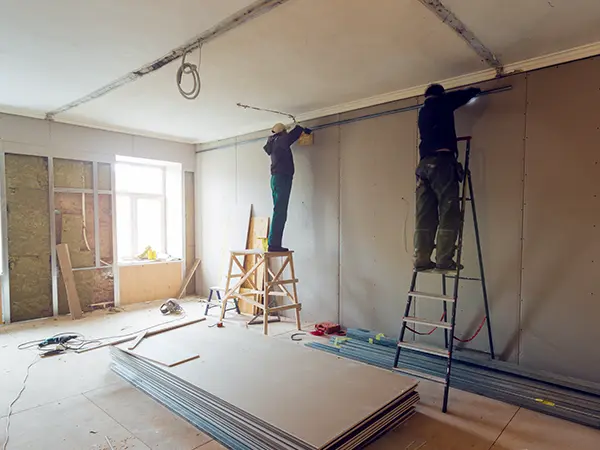 Sit back, relax, and enjoy seeing your kitchen take shape.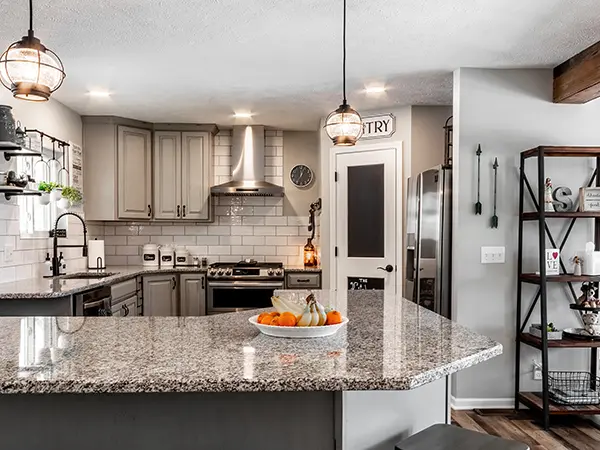 Start creating new memories in your new kitchen!
Frequently Asked Questions
Investing in a kitchen remodel can be costly, with basic projects ranging from $30k to $45k. On average, homeowners should expect to pay between $50k and $70k for an upgrade; however, pricier options may end up costing more than the typical budget of over eighty thousand dollars or higher.
No matter your budget, you'll get the most out of it without sacrificing anything from the quality and functionality of your new kitchen space.
In just two short weeks, your kitchen can be entirely renovated! From new countertops to a sparkling sink and faucet, from illuminating lighting fixtures to vibrant paint colors, and all the way down to stylish cabinet handles – you'll have an updated space that's ready for cooking.
A more thorough remodel usually takes between 4 to 6 weeks, depending on the design and complexity of your project.
When you partner with Home Matters Construction, you'll collaborate with some of Nebraska's most reputable tradespeople. All are licensed and insured, and we can provide verification once your project kicks off. Our trade partners guarantee that all work from flooring to HVAC systems to electrical will meet code standards, so your home is completely safe for you and your family members.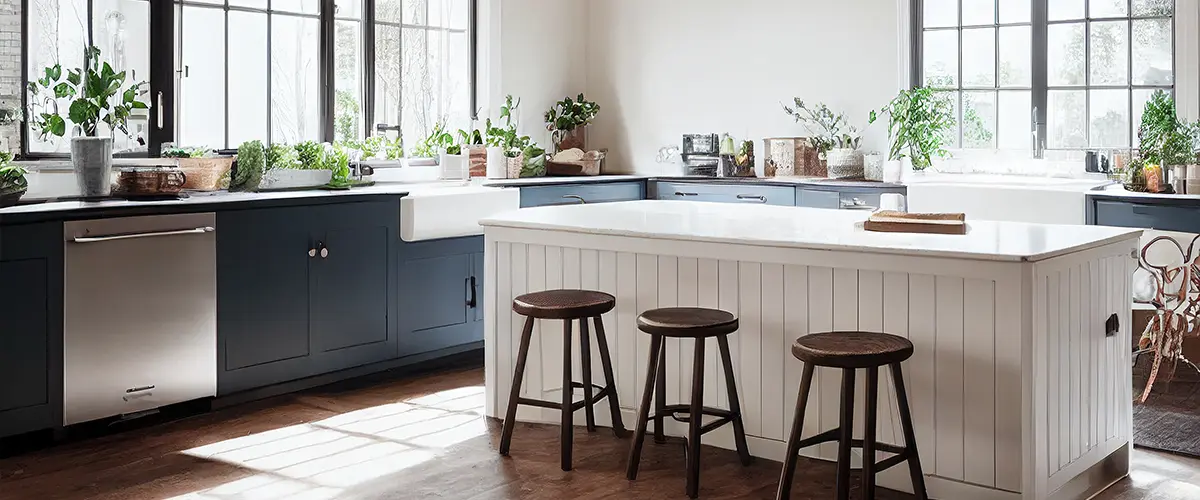 Time To Get Your Well-Deserved Kitchen Remodel!
If you've been dreaming of a kitchen makeover for quite some time now but feel lost as to where to start, this is your assurance that you can finally attain the kitchen of your dreams without having to endure tedious remodeling.
At Home Matters Construction, we're passionate about transforming your kitchen into a dream come true. We want to give you an exceptional experience that will make you tell all of your friends and family!
Get ready to experience:
Take The Final Step Toward A Well-Deserved Upgrade