The Best Kitchen Remodeling In Millard, NE
Get yourself a kitchen you can be fully proud of. Request your free estimate and start today!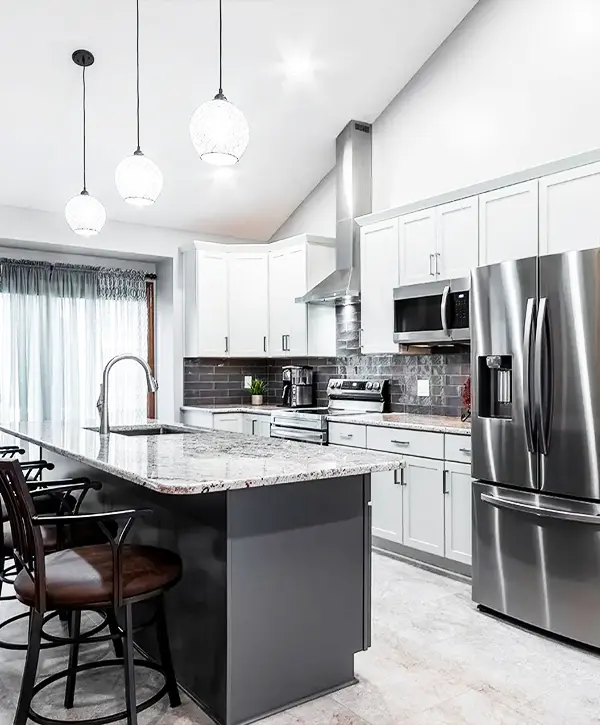 Kitchen remodeling is one of the best home improvement projects you can start if you want to ensure your home will match your needs for as long as you'll live there. 
In Millard, Nebraska, kitchen remodels start from $25k and can go all the way up to $100k and more. With Home Matters Construction, this is your chance to get a fair kitchen remodel cost, a complete remodeling service, and a trustworthy kitchen contractor that'll make your journey flow smoothly.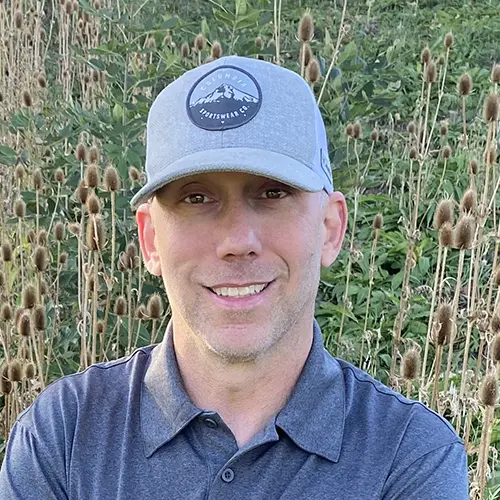 Tony Inzauro – Owner of Home Matters Construction
Hi, I'm Tony Inzauro, owner of Home Matters Construction. My personal approach and honest communication will give you the confidence and peace of mind to finally start your project and enjoy watching your home become your personal heaven. I love working on basements because of all that unused potential, and I made it my mission to help homeowners tap into that huge benefit!
A Complete Kitchen Remodeling Service - Now At Your Doorstep
We know kitchen remodels require a lot of attention and expertise to guarantee a successful outcome. We are fully dedicated to surpassing expectations for your project, allowing you to experience the exceptional benefits of collaborating with a highly skilled contractor.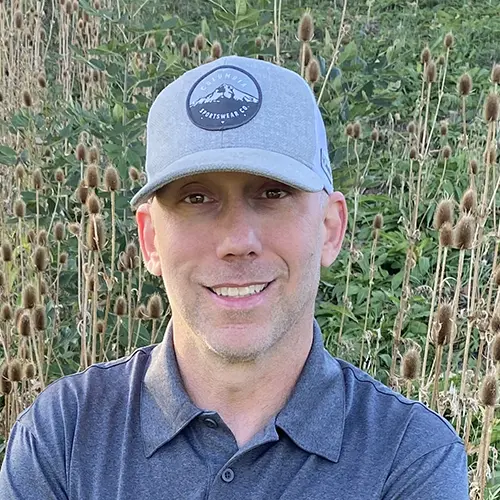 If you're intrigued and want to learn more about what your kitchen remodel process will look like, simply give us a call at (402) 661-0910 or request your free quote by clicking the button below. We'll reach back within a business day so we can discuss your plans.
Your Neighbors Loved Working With Professionals
We take great satisfaction in witnessing the happiness of our clients as they embrace their new space. Here's what the people that have worked with us in the past say about HMC…
Home Matters managed the complete renovation of our master bath (gut and replace) and updating of 2 other bathrooms.
Their communication was very good, the quality of the work was excellent, all of the subcontractors that were in our home were very professional. It was a lot of work and the project took longer than the initial estimates, but we are completely satisfied with the outcome.
Tony and the crew are VERY professional. Our remodeling project faced the inevitable covid shipping delays. They anticipated and worked around the supply problems, kept the project on schedule.
They kept us in the loop, answered all our questions, and did some really great work. The kitchen lights installation just blew us away! The new floors are simply a delight. We absolutely recommend Home Matters. Tony and his crew will have our next project!
Kitchen Remodeling Cost In Millard, NE
Kitchen remodels in Millard, NE, and surrounding areas commence at $40,000 and can escalate to over $100,000 in larger spaces with high-end appliances and cabinetry finishes. We have experience working on kitchens ranging from $20k to $90k, ensuring that we can bring your vision to life regardless of your budget.
Before
After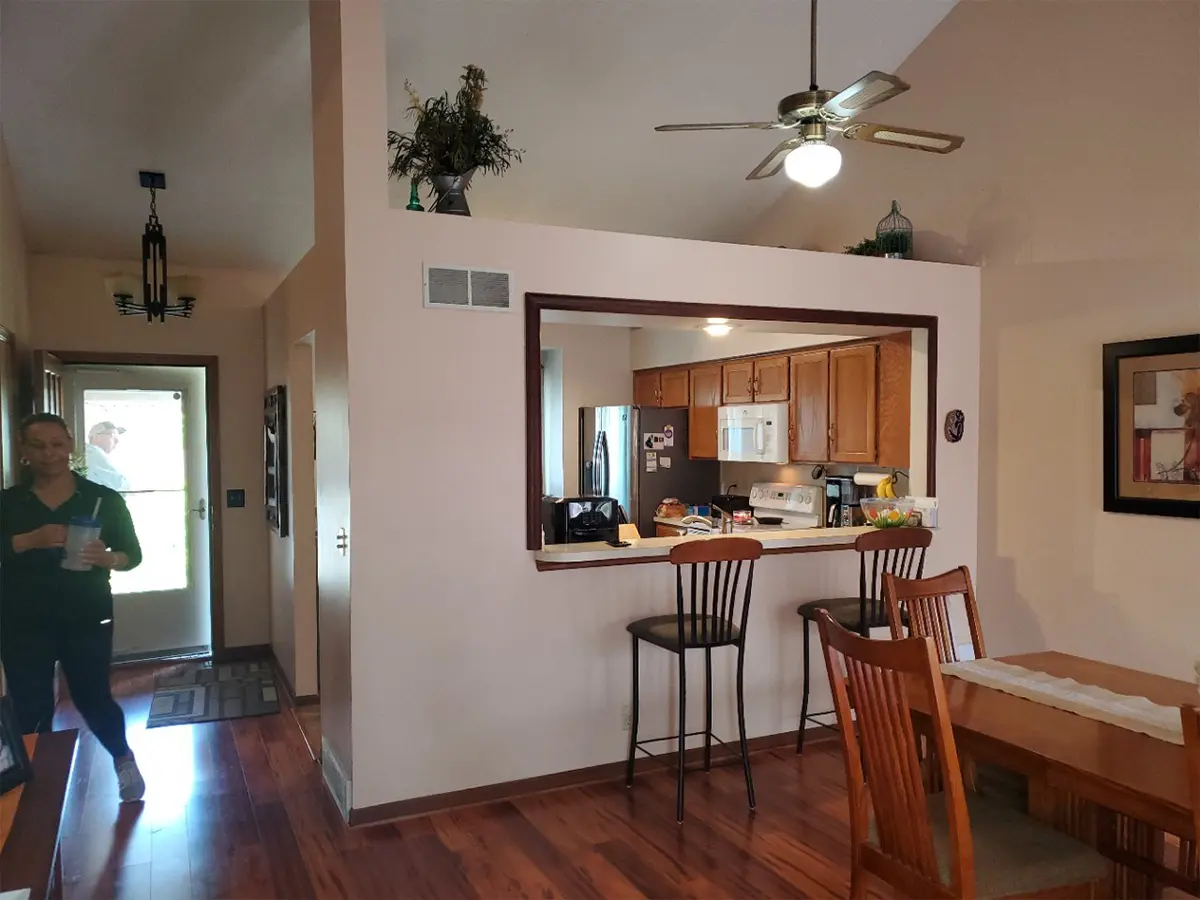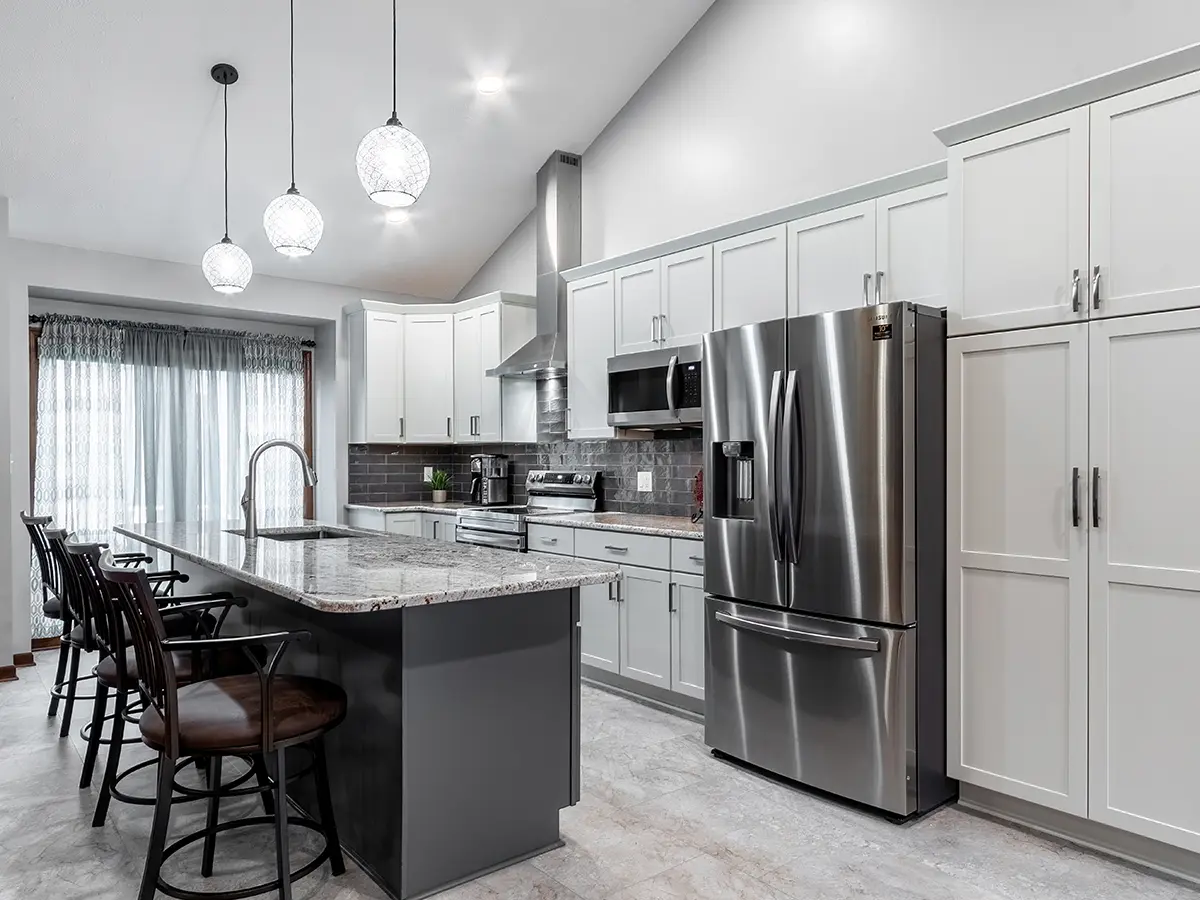 Average Kitchen Remodel In Omaha
This kitchen remodel was quoted at $65k, where the most expensive item were the custom cabinets, at $14k.
At Home Matters Construction, we prioritize your satisfaction and convenience. Our goal is to create a truly remarkable kitchen that perfectly aligns with your needs and lifestyle. With our seamless process, working together will be effortless and enjoyable. Trust us to focus on you, your time, and your investment, ensuring an exceptional outcome that exceeds your expectations.
We're Taking Care Of Everything For You!
Our primary objective is to refine our process to deliver a seamless remodel, eliminating the typical stress and hassle associated with remodeling projects in Millard, NE. We've started with the most common concerns.
While kitchen remodeling projects can be among the most costly endeavors to undertake, the return on investment they offer is substantial. Our team is committed to working within your budget. Besides, you can also get access to various financing plans that'll help you get this project started.
We highly appreciate your time as well as ours, and we are committed to minimizing any unnecessary delays on the job site. Our primary goal is to finish your project within the specified timeline, ensuring that you can enjoy your new kitchen, while we can efficiently assist the next homeowner.
A Simple, Quick, And Effortless Kitchen Remodel
Our process is all about your comfort and well-being. We want you to fully enjoy the excitement of getting this upgrade, and we can absolutely guarantee that you will!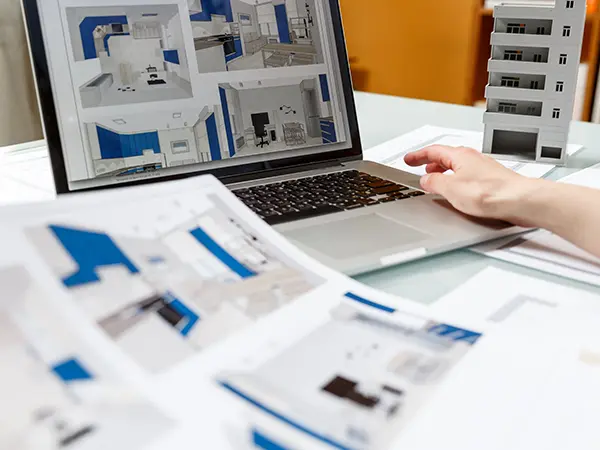 Get in touch with us, share your vision, and we'll help you out with advice and insights about your new kitchen.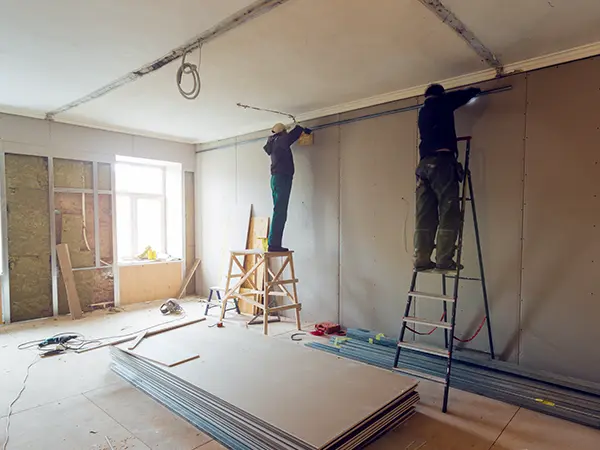 As soon as we pick the design and materials, we get to work according to our timeline. You'll have complete control over everything.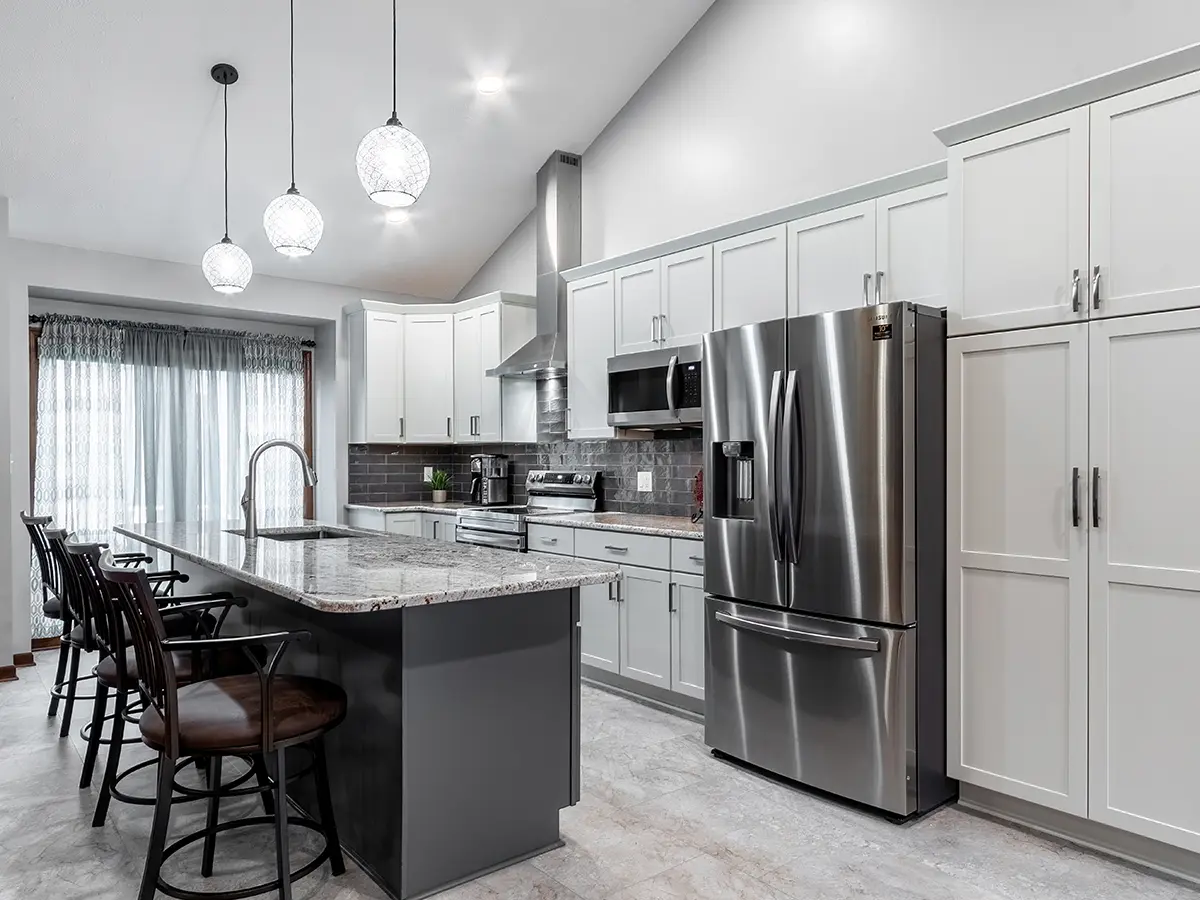 Your new kitchen is ready to host the best family gatherings you'll ever have! Start calling your friends!
Frequently Asked Questions
Renovating kitchens in places like Millard, La Vista, Bellevue, Omaha, and other parts of Nebraska usually begin at approximately $40,000 to $45,000. The final cost, which can go up to $90,000, depends on factors like your kitchen's size, the cabinets you choose, the appliances, and if you're changing the layout. This applies especially to medium to large kitchen renovations.
Updating a kitchen usually requires around 4 to 6 weeks. The exact timeframe depends on the availability of materials and the suppliers, as well as how big your kitchen is.
Our own skilled team will handle your kitchen renovation. For certain tasks like electrical or plumbing work, we collaborate with approved contractors. We know the construction rules in Millard, NE well, ensuring top-notch remodeling quality for you.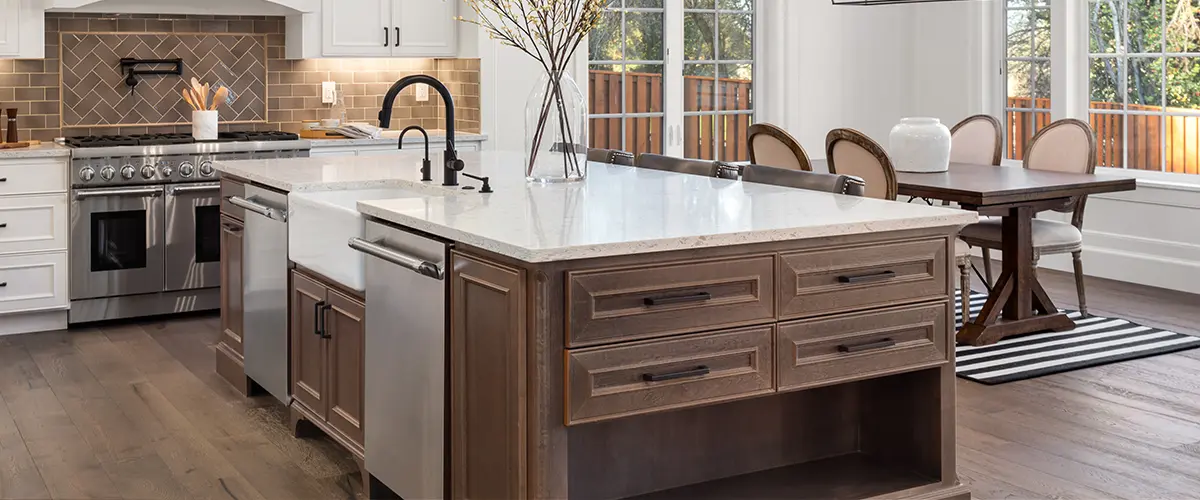 Remodel Your Kitchen With A Pro That Puts You And Your Investment First!
Getting a new kitchen in Millard is a significant milestone for you and your family, and the investment is always worthwhile. Not only will it increase the value of your property in the market, but it will also fill you with immense pride, making you eager to host friends every weekend in your splendid new kitchen.
If we have successfully convinced you to finally pursue the remodel you've been longing for, don't hesitate to give us a call at (775) 242-6405 or request a quote from the button below, and we'll circle back within a business day.
Tony and Mike at Home Matters Construction are hands down the best in town. Not to mention, they restored my faith in contractors. I had several bad experience before working with them. They are professional, have pride in their work and make sure you are completely satisfied with the work. Not to mention they are pretty hilarious.
They put in luxury vinyl plank floors in my kitchen, bathrooms. They look absolutely amazing. I highly recommend them and will work with them on future projects.
HMC are great! They were upfront and professional about all aspects of our basement remodel. They worked with us on our floor plan and gave insight about better ways to install or incorporate certain parts of the build.
They gave us exactly what we wanted and everything was held to a very high standard. Everyone was professional, respectful, and very great at their job! I wish I could give more stars on this review. 5+ stars in our book.
Millard, Nebraska, is a quaint community nestled within the vibrant city of Omaha, offering a unique blend of small-town charm and urban amenities. Known for its quality schools and family-friendly atmosphere, Millard is also home to several landmarks that reflect its rich history and cultural heritage. One of these is the Historic Anderson Field, a testament to the community's love for baseball, and Lumberjack Park, a popular recreational site with trails and picnic areas. The vibrant Millard Business Association frequently organizes local events, fostering a tight-knit community spirit. This welcoming community is not just a great place to live but an ideal destination for a kitchen remodeling project, enhancing the value and appeal of homes in this charming locale.