The Best Basement Remodel In Springfield, NE
Thinking about starting a basement remodel in Springfield, NE?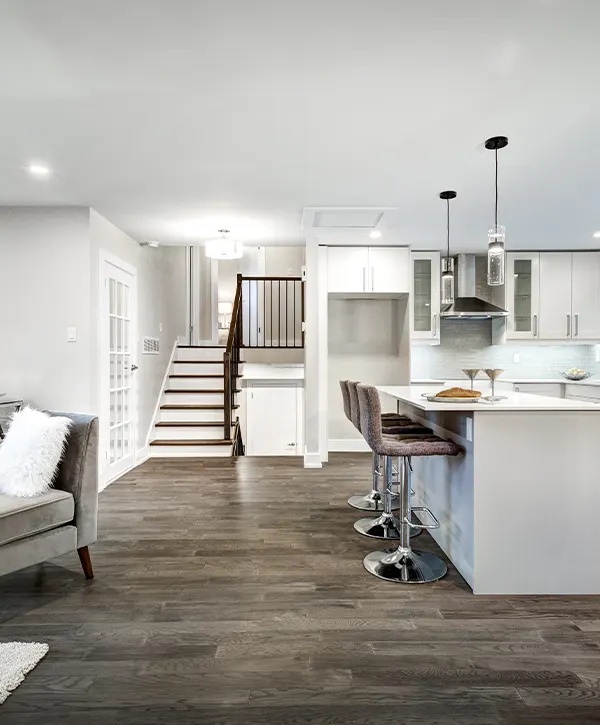 If you're considering renovating your basement in Springfield, why not work with a trusted contractor?
Home Matters Construction will help increase the value of your home while also giving you an extra living area that can be used for any purpose.
Our experienced team of professionals can help make any basement into something special that will improve the quality of life in your home. With our services, you'll never have to worry about loving what we create — with our skillset and expertise, it's guaranteed!
A Remodeling Service That Keeps On Giving
Home Matters Construction is a team of professionals that don't just meet your expectations – but exceeds them! With our expertise in the home remodeling industry, you can be sure that you will get exactly what you envision for your space.
You'll enjoy the following:
Make The Most Out Of Your Home With A New Basement
If you're a homeowner in Springfield, it's easy to overlook the value of your basement.
However, not only will an unappealing basement result in lower offers from buyers – but it'll also keep your home on the market for a long.
In short: renovating your basement is guaranteed to raise its value and fetch you more money when you sell!
Create a cozy space and upgrade your quality of life with an extra room. Whether you're looking for a private sanctuary to relax in or need additional space to generate income, we've got the perfect blueprint explicitly tailored to your needs!
Your Neighbors In Springfield Love Their New Basements!
Transform your basement into one of the most extraordinary rooms in your home. Gain insight from our past clients and discover why they chose us for their upgrade!
I shopped many different companies before deciding on Home Matters Construction to complete a basement remodel. I found their attention to detail and business process was the most efficient and cost effective process around. 
I worked with a wonderful planning team prior to any construction, where every detail was worked out. The timeline for the job was clearly mapped out and followed appropriately. The team members are punctual and finished the remodel within the timeframe proposed. 
Follow-up after completion has been outstanding and most importantly, the response I have received from friends and family about our new basement bar has been outstanding.
I was looking for someone to remodel my basement in Papillion. I called several contractors, but Home Matters Construction in Papillion was definitely the obvious choice from the beginning. They were transparent, upfront, and honest. They took the time to walk me through the entire process. 
They gave me clear numbers from the beginning that never changed. The construction process was painless. They shared the schedule with me from the beginning and then updated me along the way with all of the progress. 
The software that they used was great for us to see everything along the way from the estimate to progress pics, to schedule, to payments. I won't waste my time with anyone else in the future. Home Matters will be my only call. HIGHLY RECOMMEND!
Different Finishes You Can Get For Your Basement
Are you eager to add value to your home, or do you yearn for that extra room of your dreams? Transforming your basement is the perfect way to achieve both! Here are some great ideas to get started.
As your family expands, having an additional room in the home can be highly beneficial. Whether you require a place for growing kids who need their own rooms or overnight guests needing lodging, having extra living space is essential.
A great solution is finishing your basement and turning it into a guest bedroom – complete with its own bedroom, small sitting area, and bathroom! Not only will this give you square footage in the house, but it could also generate some extra income if you rent out this unique suite!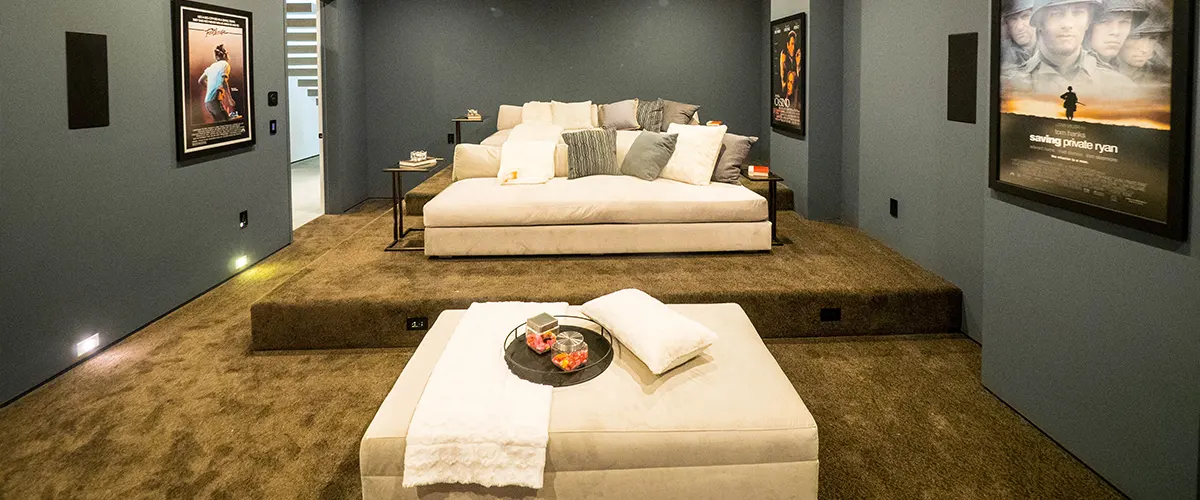 Working remotely can be disruptive, as so many people are used to working in an office setting with a certain degree of privacy and silence. With frequent Zoom calls on top of constant distractions, it's becoming more complex than ever for remote workers to concentrate.
Transform your basement into a tranquil area to work! You can furnish the space with just a couch and desk with minimal effort.
Now you'll have your own spot for productivity — free from distraction.
Have you ever wanted to turn your dull basement into a chill hangout spot? Look no further! Remodeling projects like this are not only quick and cost-effective, but it will also be the perfect place for you to relax with friends or watch tv and play pool.
We can help make that dream come true!
We suggest installing a small bathroom to guarantee that your friends will keep the festivities downstairs. Afterward, you can add a pool table, television set, couch, and bar to complete your perfect party area! Then gather time with pals – you'll be all set for memorable fun nights.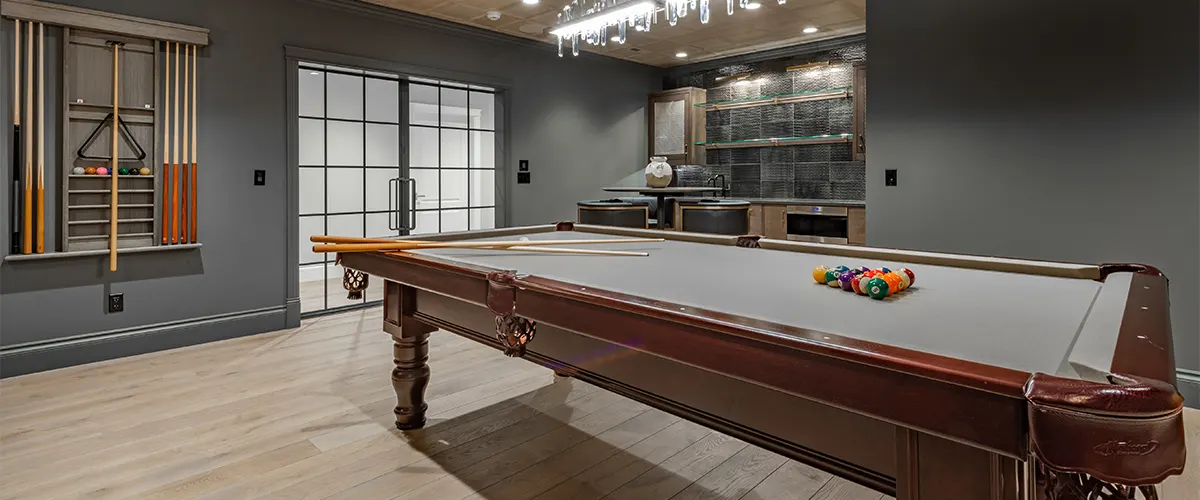 With the hustle and bustle of life, it can be difficult to find time for important activities such as exercise. Not only may gym memberships prove costly but traveling there consumes valuable minutes you could spend elsewhere.
Did you know that incorporating an in-house gym is a fantastic way for homeowners to stay fit, ease any stress they may have, and work out at their own pace?
Working out in a judgment-free environment and from the comfort of your own home is something that we all crave. Establishing an at-home gym can be great. However, it often comes attached with hefty costs for equipment. To help you ease into this investment, buy one or two machines and gradually add to your inventory as time goes on!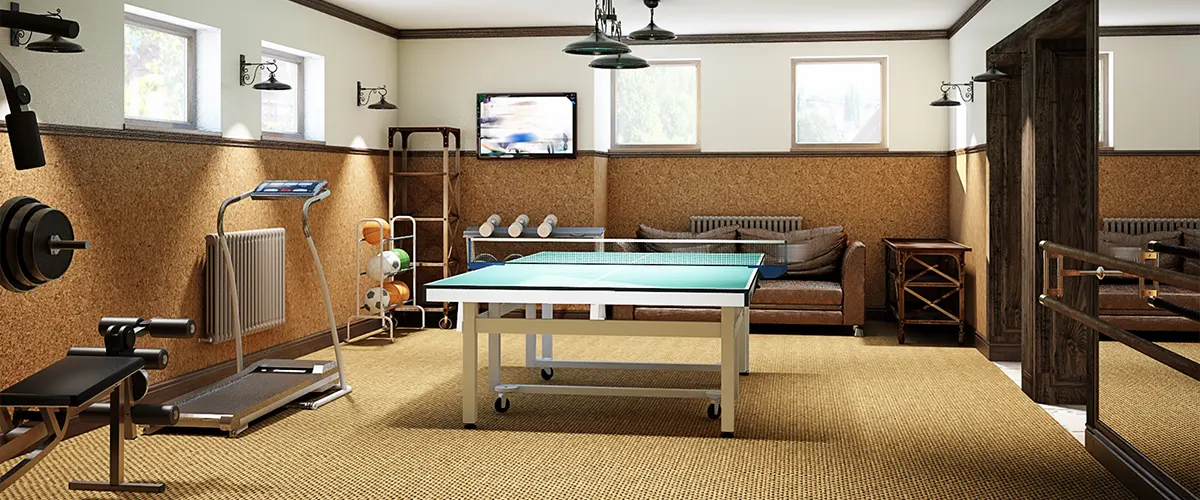 Other Upgrades You Can Get
Some other upgrades and basement finishes in Springfield, NE that our customers get are:
A Highly-Efficient Basement Remodeling Process
Our basement remodeling procedure was tailored with your needs in mind to ensure a speedy, effortless, and open experience. You'll always be aware of every detail that is taking place at each stage. With our particular process, you will never feel confused or left in the dark!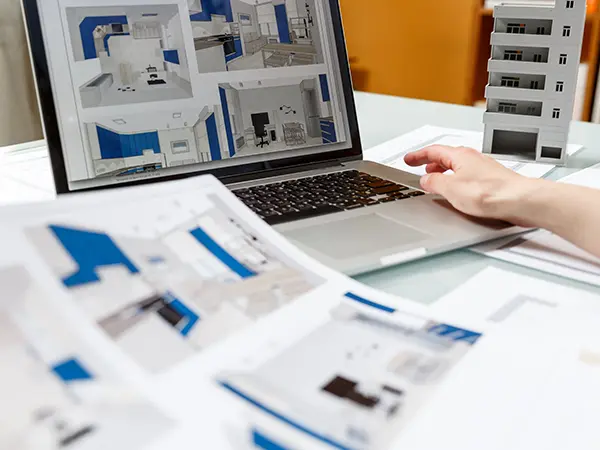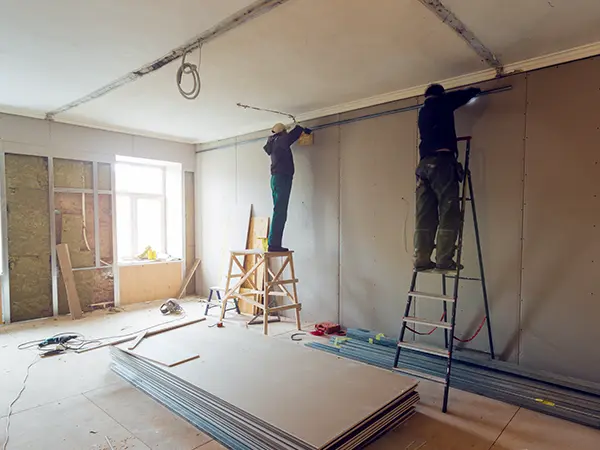 You'll be in full control of everything during the building phase.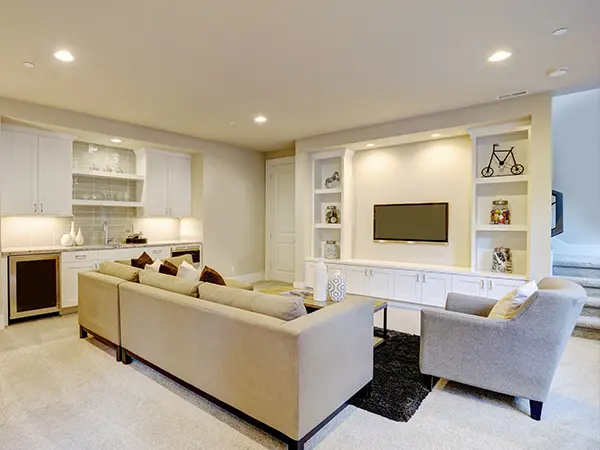 Enjoy your new, transformed basement!
Frequently Asked Questions
We've seen basement remodeling projects go for as low as $45k and as expensive as over $115k. This all depends on what you're hoping to get out of your basement transformation. While a playroom transformation will be fairly cheap, an in-house gym will cost a lot more because of the equipment.
Depending on the scope of work, your basement remodeling in Springfield can take anywhere from three to six weeks. Upgrading the wall framing, painting, and lighting will take a lot less time than doing a high-end basement renovation with new flooring, a new electrical system, a half bathroom, and a kitchenette.
I'm Tony, the owner and founder of Home Matters Construction. I will take care of the building and remodeling, all while ensuring my work is backed by premium customer support.
We vetted a team of skilled, licensed, and insured tradesmen, all experts in every remodel field and Nebraska's building codes. We all value your home and appreciate you trusting us to work on it. Because of that, expect the best craftsmanship and dedication to see you fully satisfied with your new basement.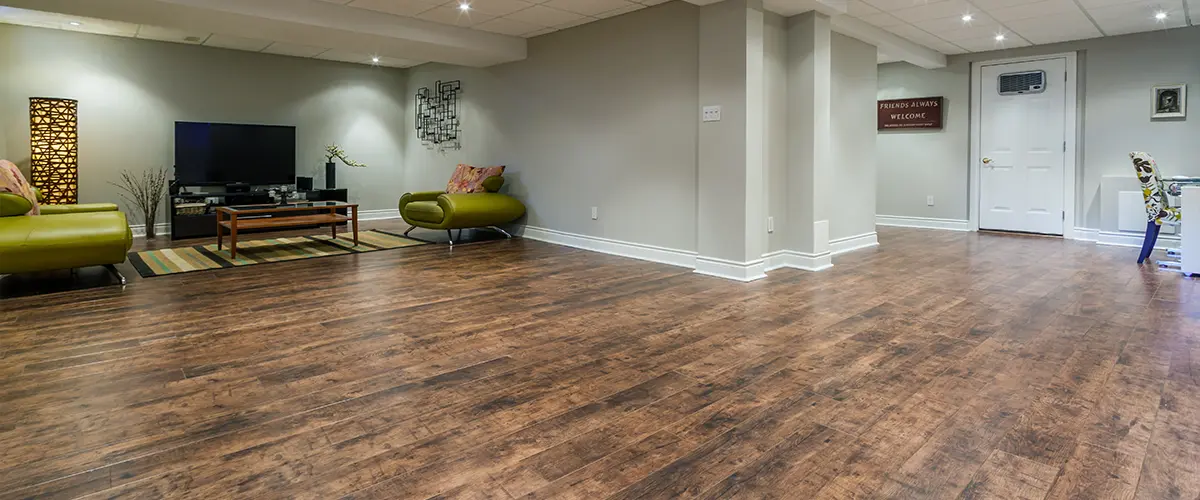 A Basement Remodel Tailored To Your Lifestyle
If you've been putting off your basement remodeling in Springfield, now is the time to make the final decision and get started.
Home Matters Construction offers a superior service that will make you stand out from the crowd. Our team focuses on providing precisely what you need and want to ensure your final vision is achieved with success.
You'll go through a process tailored to your needs and concerns and get a high-quality remodel!
With your local experts, you'll also get:
Let A New Basement Improve The Quality Of Your Life