Basement Remodeling In Millard, NE
Looking to maximize the functionality of your Millard, NE basement? Here's how you can achieve it.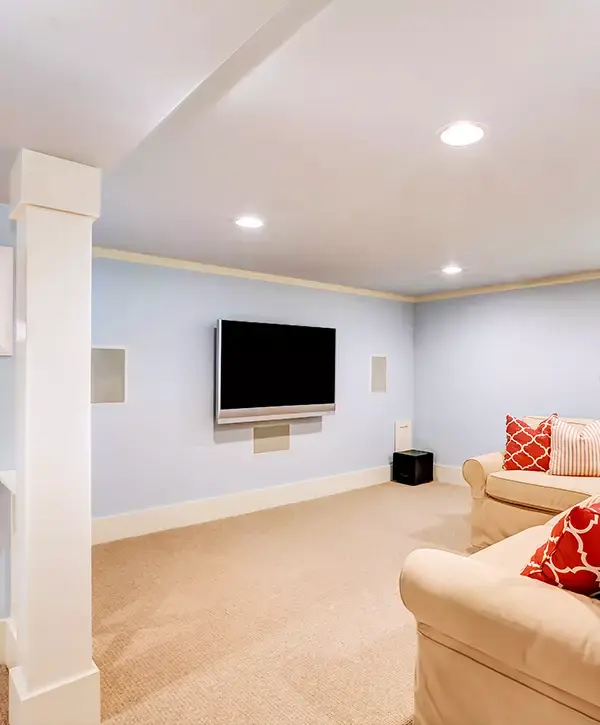 Basement remodeling is a valuable home upgrade that brings forth both financial and emotional benefits.
By transforming this often neglected space at a fraction of the cost of a home addition, it becomes a worthwhile investment that pays off every time it is utilized. With HMC's extensive experience spanning decades, we assure you of achieving the desired results for your basement project.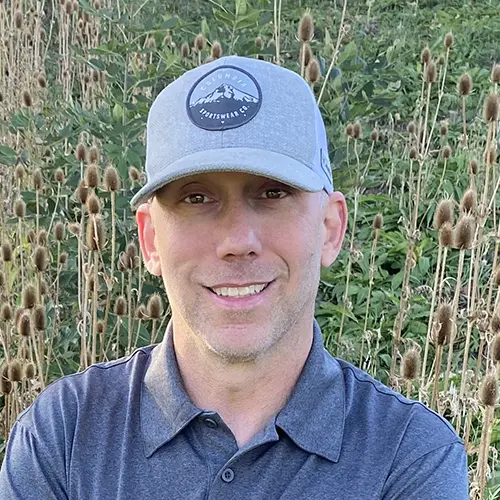 Tony Inzauro – Owner of Home Matters Construction
Hi, I'm Tony Inzauro, owner of Home Matters Construction. My personal approach and honest communication will give you the confidence and peace of mind to finally start your project and enjoy watching your home become your personal heaven. I love working on basements because of all that unused potential, and I made it my mission to help homeowners tap into that huge benefit!
A Complete Basement Remodeling Service In Millard, NE
At HMC, we are committed to delivering exceptional service that sets us apart from other Millard contractors. With us, you'll receive unparalleled care and attention for your home, time, and investment. We take pride in ensuring your utmost satisfaction and providing the highest level of service.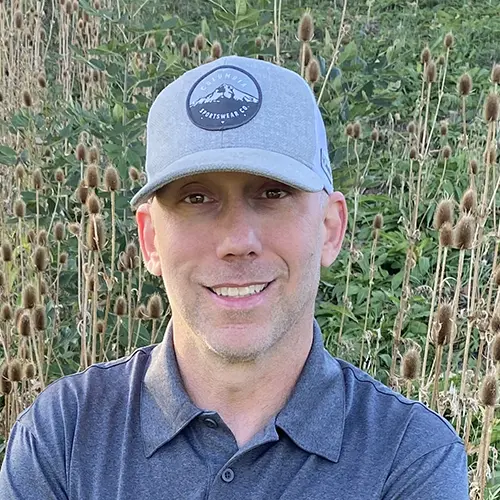 If you're still undecided about hiring a professional basement remodeler for your project, no worries! Feel free to reach out to us with any questions by filling out the form on this page, or you can simply send us a message at (402) 661-0910.
Your Neighbors Loved Working With Professionals
Numerous residents in Millard and the surrounding areas have already entrusted us to create their new basements. The satisfaction and trust of our clients is a testament to our professionalism and reliability.
We are very happy we went with Home Matters Construction for our basement finishing project. We had gotten quotes from several companies and were impressed with how organized and professional Home Matters was. The communication was great during the entire project.
There were a few delays due to unforeseen circumstances with product taking longer to come in (not their fault) or crew illness, but they communicated it as it came up and the project pretty much stuck to the schedule. We had heard from others that builders have difficulty getting reliable subcontractors but they obviously work with trustworthy people because everyone was reliable! We appreciated working with Tyler on the project also. Everyone was very responsive to any questions we had or things we wanted to change.
We would definitely recommend them to others (and have) and would use them again for future home remodeling projects.
Tony, Mike and the rest of the Home Matters crew did a fantastic job with our basement remodel. From the initial visit to the final walkthrough there was constant communication from them on every aspect of the project. It was nice to have a contractor that could not only handle our basic remodel needs for our basement, but could handle the extra things like an actual home theater and wet bar.
They take a lot of pride in what they do and it shows. The dashboard they use for their projects allowed us to see daily photos of progress and step by step work that was being done. We decided to start this project in the middle of march and even though Covid was still going strong, the project stayed on schedule even with products being backordered or delayed the team found work arounds to make sure everything went smooth and even came in under budget.
Thanks to the Home Matters crew for all that you did and for creating a space that we are already enjoying with our family and friends and will continue to do so far into the future.
Basement Remodeling Cost In Millard, NE
Transforming your basement in Millard, NE, and the surrounding areas can prove to be a wise and economical investment, with prices ranging from $40k to $70k. While it may seem like a significant amount, consider that a home addition would cost two or three times as much for the same additional square footage.
Before
After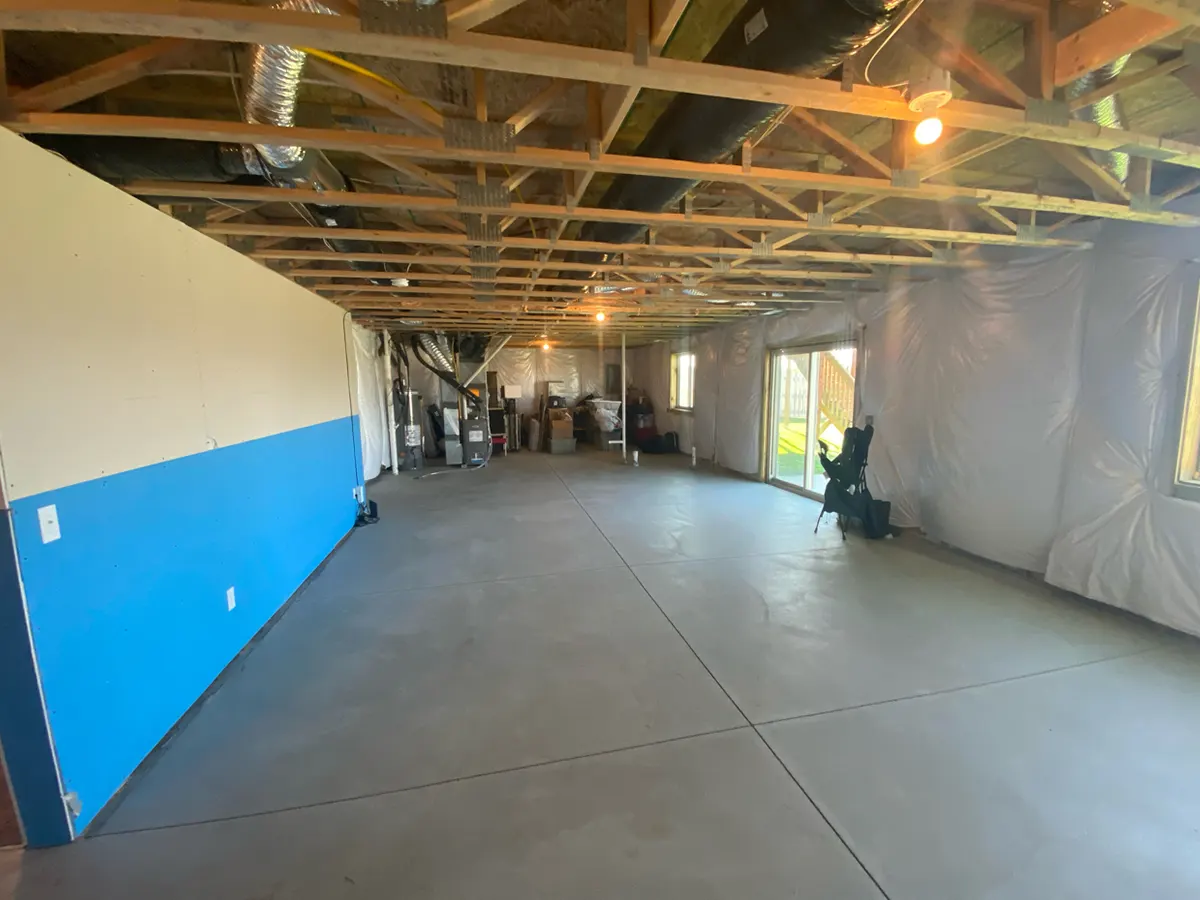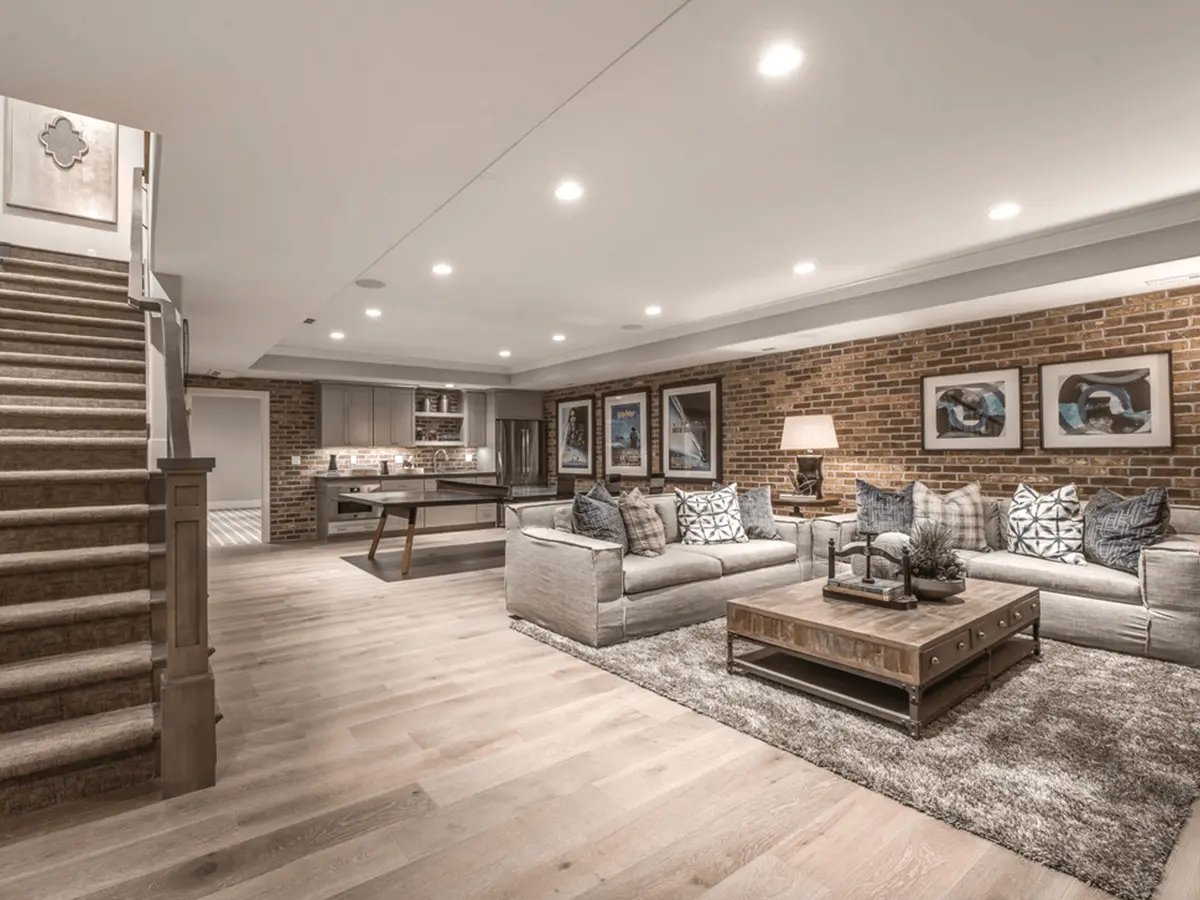 Basement Remodel In Millard
The project was quoted at $79k, where the bathroom was the most expensive item.
| Factor | Average cost |
| --- | --- |
| Waterproofing | $1,900 - $6,300 |
| HVAC | $5,000 - $11,000 |
| Electrical | $2,000 - $3,500 |
| Plumbing | $2,500 - $20,000 |
| Framing | $1,100 - $4,500 |
| Insulation | $600 - $4,600 |
| Drywall | $750 - $8,300 |
| Painting | $800 - $2,500 |
| Ceiling | $1,000 - $6,000 |
| Flooring | $1,000 - $36,000 |
| Egress Window | $2,000 - $5,000 |
| Staircase | $xxx - $xxx |
| Door | $225 - $1,900 |
| Lighting | $100 - $650 |
* The above prices are rough estimates. Actual costs may vary based on unique challenges presented by each basement. For a more accurate pricing estimate, get a free quote by filling out this form.
We're Taking Care Of Everything For You!
Homeowners often express two common concerns: the budget and the project's timeline. Below, we present our comprehensive solution to address both of these important aspects.
Our remodeling services fit various budgets. We've completed basement projects ranging from $15k to $90k. Plus, we offer financing options for a seamless project start without draining your bank account all at once.
We are committed to timely project delivery and take great pride in our consistent track record. Rest assured, we guarantee the timely completion of your new basement as promised, minimizing any potential delays that could incur additional costs, time, and stress.
A Basement Remodeling Service That Takes Care Of Everything
We've designed our remodeling process with your comfort in mind, prioritizing your needs and preferences. Our goal is to deliver an exceptional remodeling experience that seamlessly combines pleasure with a high-quality end result.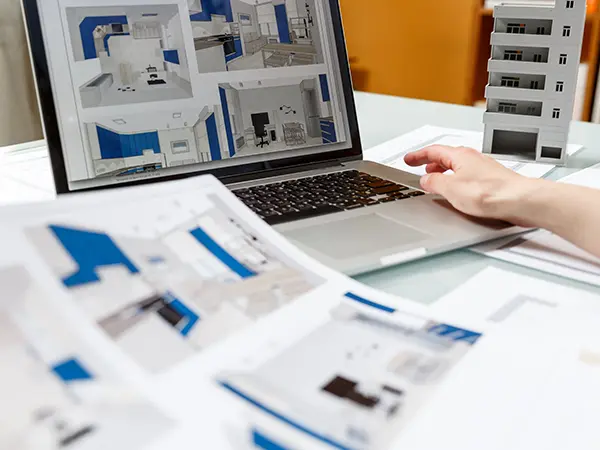 Get in touch with us, and let's partner up to tap into the full potential of your basement.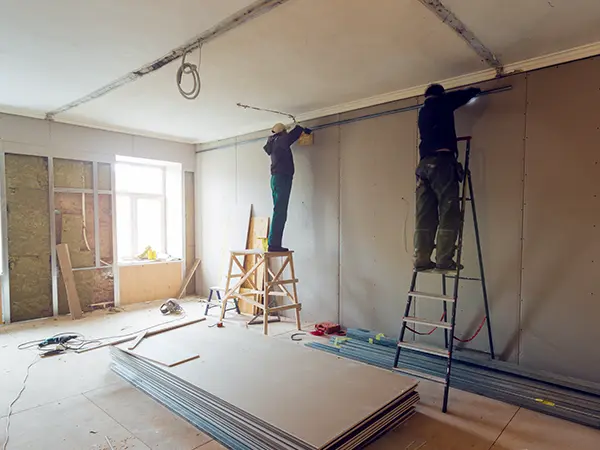 As soon as you've decided on the materials, we get to work according to our schedule.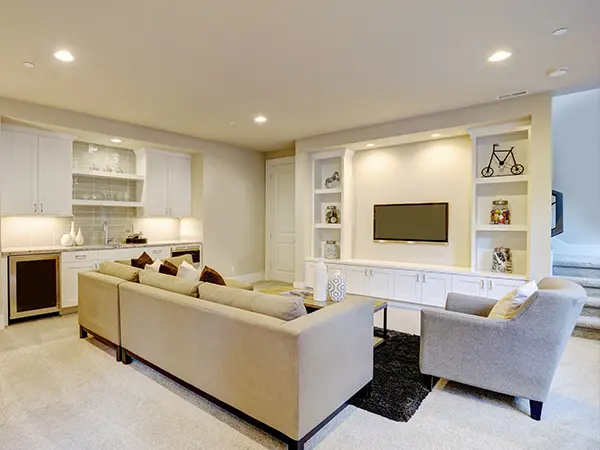 Now you can take full advantage of all that space in your basement and enjoy it however you want!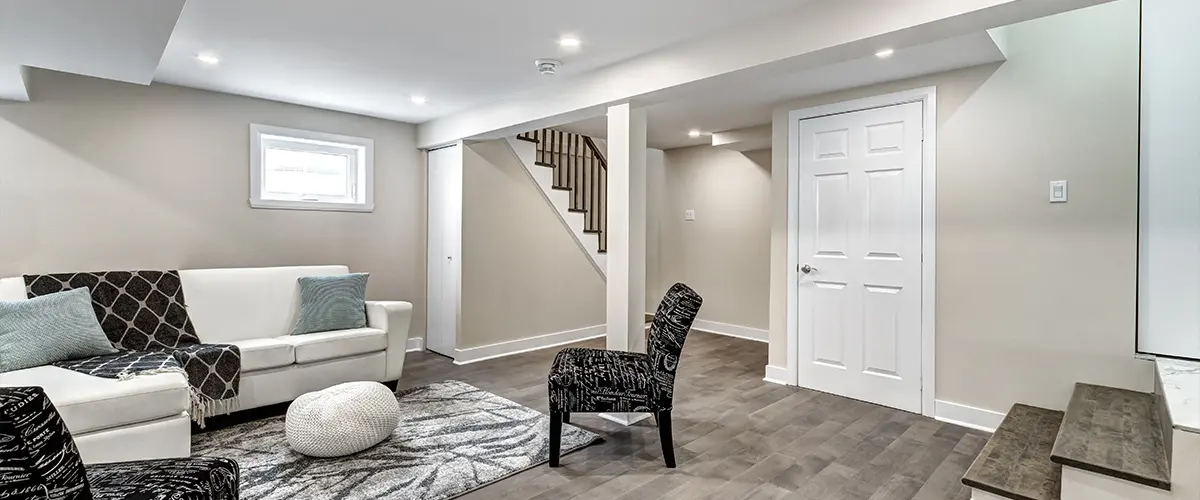 Boost Your Home's Value With Quality Basement Remodeling In Millard
Investing in a basement remodel is a smart decision that significantly enhances the value of your home and your personal life in many ways. At HMC, our primary goal is to provide you with a top-notch remodel that fits comfortably within your budget. We understand that the cost of remodeling your basement is a concern, and we are committed to finding a budget-friendly solution for your project.
If you're ready to make this investment and profit for the rest of your life, give us a ring at (469) 583-6213 or request a free quote from the button below!
Home Matters Construction remodeled my basement for me. They were amazing! Definitely the best remodeler in Papillion! Couldn't have asked for a better experience. Thank you Tony and Michael.
Used Home Matters Construction to finish our basement, and the job was top notch start to finish. The whole team was very responsive throughout the entire process, and extremely professional. They were able to make everything we want happen, and were able to adapt to some changes throughout the process as well. Any issues we had were promptly addressed and resolved, and our main contact Tyler really went above and beyond. Would 100% recommend them to anyone looking at remodeling work.
Located in the heart of Nebraska, Millard is a community teeming with charm and history. Known for its warm and friendly residents, this neighborhood offers an ideal setting for a peaceful and relaxed lifestyle. Millard is home to several landmarks that reflect its rich cultural heritage. The Historic Millard Airport and the Millard Plaza Ballroom, both hold significance in the local history. Outdoor enthusiasts often visit Chalco Hills Recreation Area, a sprawling natural space perfect for hiking, fishing, and wildlife viewing. Whether you're a long-time resident or a visitor, Millard, with its unique blend of historic landmarks and natural beauty, provides an engaging experience for everyone.