Walkout basements are beautiful home improvement projects that bring a lot of value to your property.
They're different from most homeowners' traditional basements, but they're also more expensive and difficult to get for several reasons.
If you're interested in the pros and cons of walkout basements, keep reading! We'll break down everything you need to know about walkout basements!
Let's begin!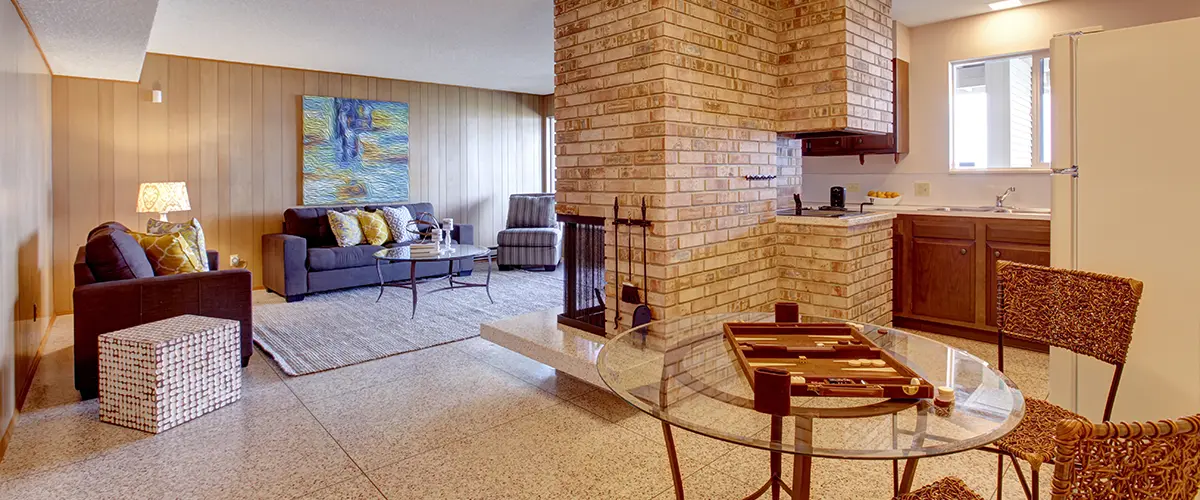 What Is A Walkout Basement
A walkout basement is a basement that grants you access from the outside as well. Compared to the traditional basement, where you can only enter from the inside, you can enter from the outside in a walkout basement.
Walkout basements are also built on a slope, so not every house can have these, except with a lot of excavation and work.
A walk up basement is also easier to build, as most homes usually have it already. Walkout basements are also a bit more expensive to build, but they bring a higher ROI and make your house sell faster when the time comes.
And while walk up basements don't require retaining walls and exterior doors, you'll need some for a walkout basement.
Let's start with the advantages of walkout basements.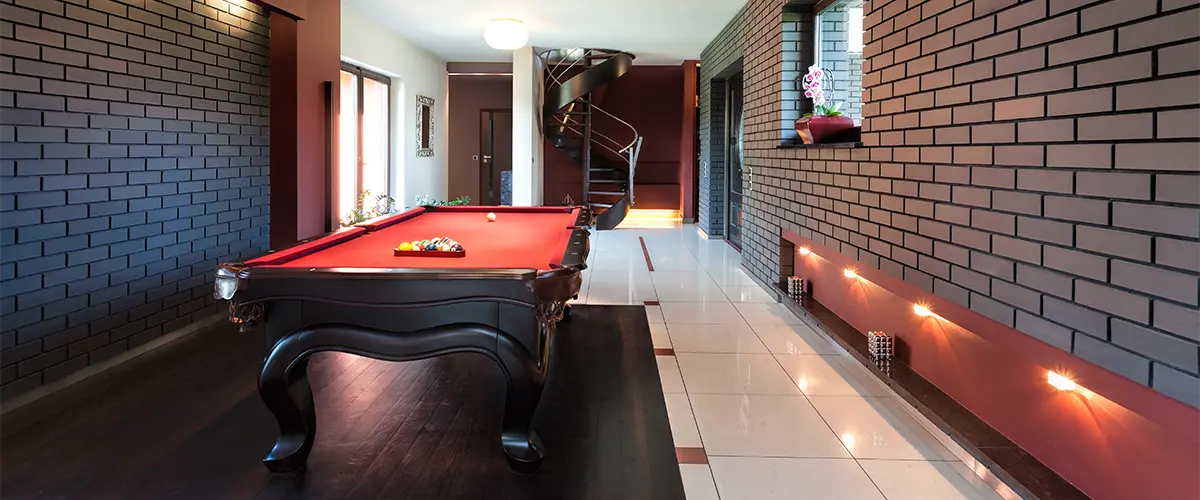 One of the biggest advantages of walkout basements is the increased amount of natural light. This can drastically improve the atmosphere in your basement and make it much more enjoyable.
Not only will you get more daylight hours, but you will also benefit from natural sunlight during all parts of the day. Natural sunlight is essential for our mental health, and it's great to have in your home, especially in a walkout basement.
Natural light makes these spaces brighter and airier than traditional basements. You can spruce up the space by adding windows to let in even more light.
With the extra space from the walkout basement, you'll be able to turn it into whatever you want. You can transform it into a gym, an entertainment room, or a den for your family.
It's a great way to add extra living space to your home without needing to build an addition. Plus, with the natural lighting and fresh air, you won't feel cramped or boxed-in like you can in a traditional basement.
Walkout basements are also known for their higher return on investment (ROI). When done correctly, you can expect a 20-30% increase in your home's value. This is due to the extra living space and light it adds to your property.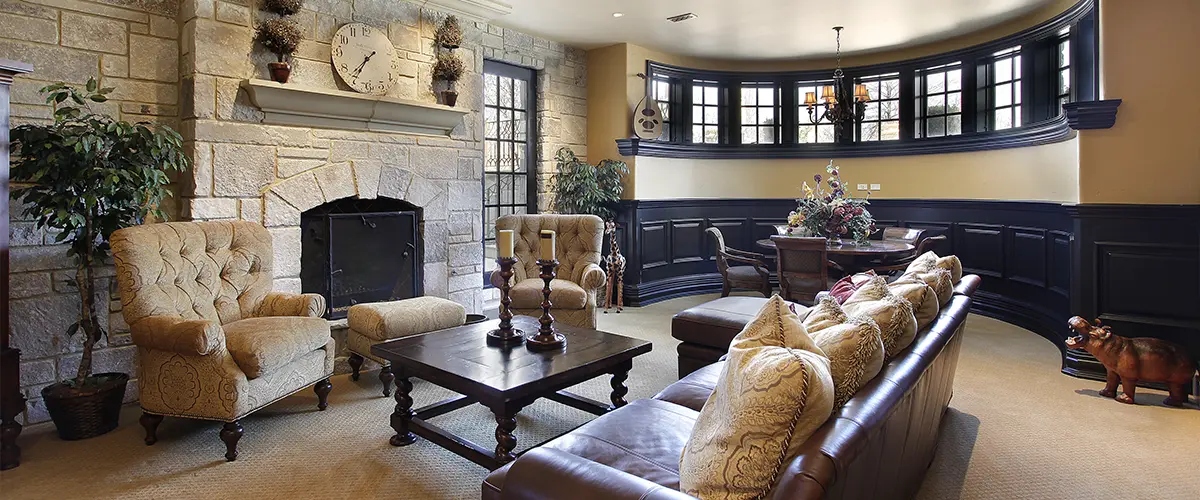 As much as walkout basements have advantages, they also have disadvantages.
Firstly, this type of basement is more expensive to build. You need professional excavation services to install the foundation and drain systems, which add up quickly.
Digging out a basement comes with an estimated cost of $50 per cubic foot, although this may fluctuate depending on other influencing aspects. Costs tend to rise exponentially when the land is not pre-cleared and contains large boulders or hardpan (very dense clay).
If you're planning to add a walkout basement, budget at least $30k for this project.
Usually, a walk out basement is more prone to water damage if not built correctly. For this reason, you must use the best materials and waterproofing techniques when building a walkout basement. They can also be harder to insulate and cool than traditional basements because of the slope.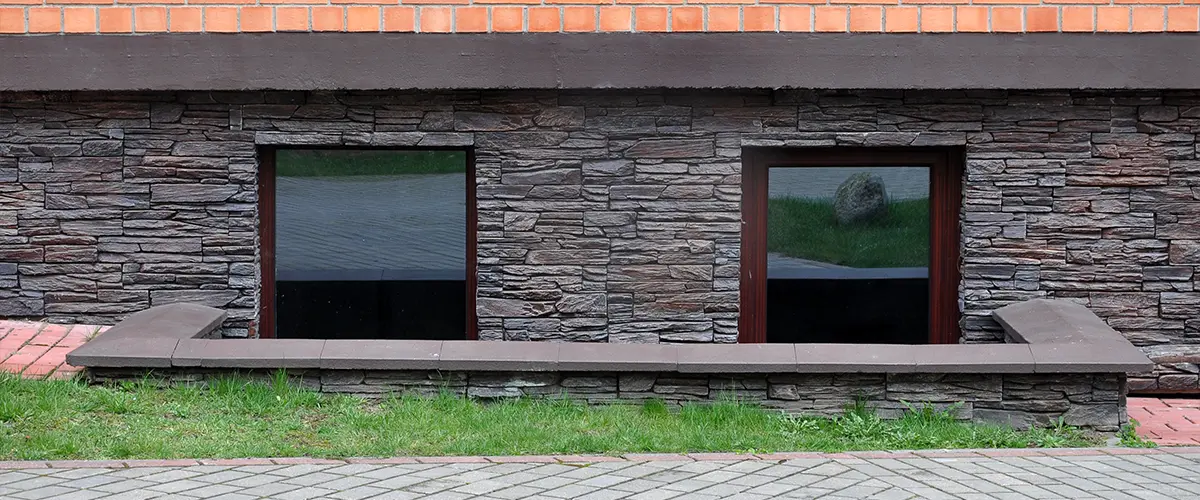 Designing outdoor spaces for colder climates is an intricate task. Once you begin to dig land for your new addition, it can lead to a decrease in the front line – this situation could create devastating problems that may jeopardize the structural integrity of your entire house, let alone the walkout basement space.
If you are looking for the best solution to your walkout basement house plans, look no further than underpinning the existing foundation or heavily insulating with expanded polystyrene (EPS), extruded polystyrene (XPS), orpolyisocyanurate (polyiso).
All of these options have been proven to be successful in implementing effective and long-lasting results.
You'll need drains in your basement floor because it can collect snow and water, causing nasty leaks or drainage problems in your basement that will become a nightmare to deal with.
Unsuitable ground grading around walkouts often leads to water pooling due to excavation exceeding the amount necessary for a proper slope. If this occurs, too little soil is left in place, resulting in insufficient sloping away from the walkout area.
An exterior drain near the walkout entrance is often a great solution to this issue. However, it's very important not to build the p-trap on the outside.
Don't forget that the drainage connected to your plumbing is distinct from the edge piping – this specific drain must be kept in mind.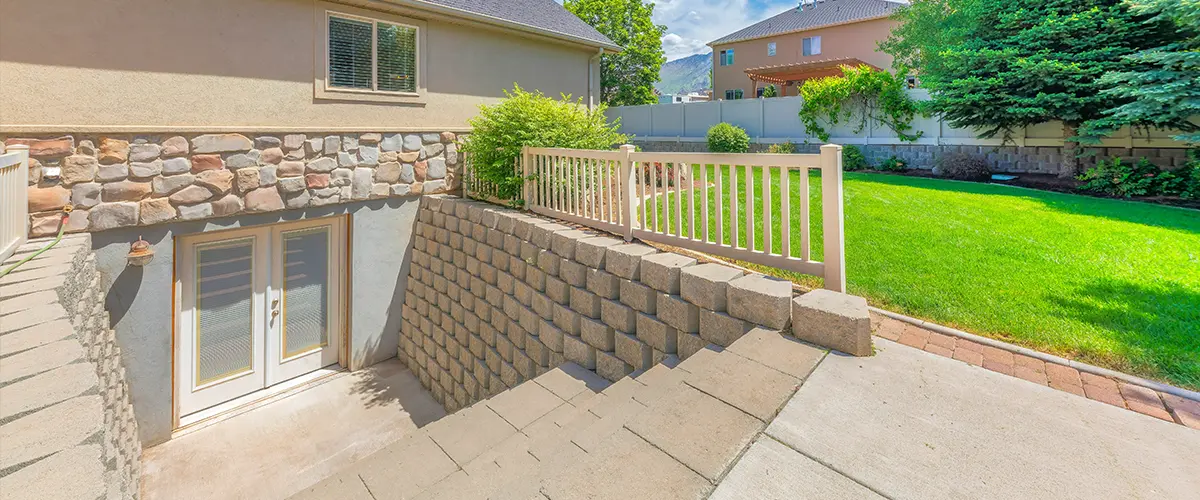 Increased Property Taxes​
By adding a walkout basement to your property, you will also be increasing its value and, subsequently, raising the amount of taxes due. This increase is inevitable when any home's square footage grows.
And you can't avoid this from happening. To build a walkout basement you'll need to get a permit from your municipality, and when you do that, the renovation will automatically trigger a re-evaluation of your home on the market.
Your new property taxes are determined by combining the estimated value of your renovation with your existing tax rate.
Walk out basements are great home improvement projects that increase the value of your property and provide more usable space. However, they can be expensive to build and require professional excavation services.
So while building a traditional basement is between $20k to $40k, a walkout basement will cost over $35k.
They're also susceptible to water damage, so waterproofing is a must. But if you want an extra living area and increased value, walkout basements are the way to go!
If you think the pros outweigh the cons of a walkout basements, you know what to do!
Give us a ring at (402) 661-0910 and let's discuss more about your walkout basement project. We offer professional basement remodeling services, so you'll get a quality basement that'll match all of your changing needs.