Basement Remodeling Cost Breakdown In Gretna, NE
No time to read through? Get a personalized pricing quote for your project now!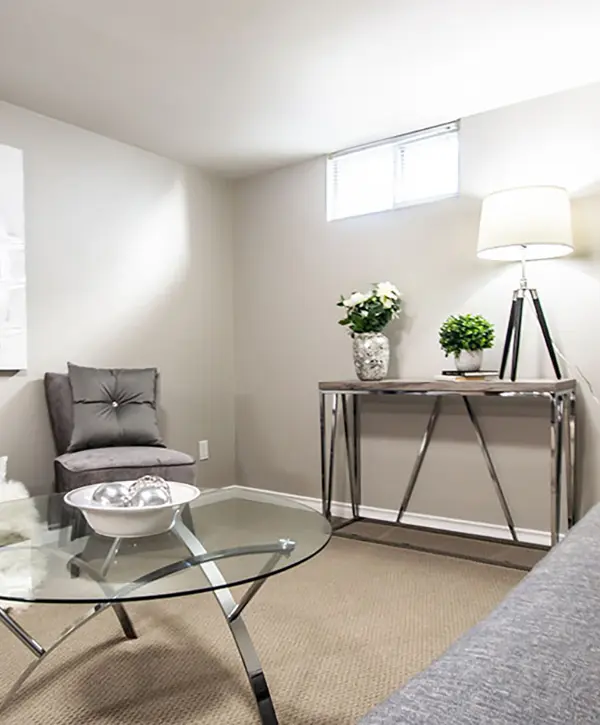 If you're concerned about the basement remodeling cost in Gretna, NE, Home Matters Construction is here to help.
We'll provide quality and practical solutions for your basement at an economical price that doesn't break the bank.
Here are some approximate costs associated with basement remodeling to assist you in budgeting for your home basement remodeling project. Remember that these numbers will fluctuate based on the specifics of your residence and individual tastes.
Honest Pricing From A Contractor That Truly Cares
The remodeling cost is the main priority for homeowners when it comes to home improvement projects. We focus on making our basement remodeling prices reflect the superior craftsmanship and the complete service you'll get. 
With Home Matters Construction, you'll also enjoy:
How Much Does A Basement Remodel Cost In Gretna, NE?
Investing in a basement remodel and tapping into your house's hidden potential will likely be one of the best decisions you ever make for your home.
Believe it or not, remodeling your basement in Gretna can give you a 70% return on investment! Even better, if you decide to finish the basement, you'll have an even higher rate of return.
Investing $80,000 in basement remodeling could bring you an immediate return of up to $64,000 if and when you decide to sell your home.
Even so, this upgrade may be well worth the effort regardless of whether or not selling is on your radar since it can improve both the long-term value of your property and its comfort level.
Homeowners Love Their New Basement
We understand the importance of cultivating a strong connection with our customers, but don't just take my word for it. Hear from some of our trusted clients about how rewarding their experience has been working together with one of the most highly-respected basement remodelers in town!
I shopped many different companies before deciding on Home Matters Construction to complete a basement remodel. I found their attention to detail and business process was the most efficient and cost effective process around. 
I worked with a wonderful planning team prior to any construction, where every detail was worked out. The timeline for the job was clearly mapped out and followed appropriately. The team members are punctual and finished the remodel within the timeframe proposed. 
Follow-up after completion has been outstanding and most importantly, the response I have received from friends and family about our new basement bar has been outstanding.
I was looking for someone to remodel my basement in Papillion. I called several contractors, but Home Matters Construction in Papillion was definitely the obvious choice from the beginning. They were transparent, upfront, and honest. They took the time to walk me through the entire process. 
They gave me clear numbers from the beginning that never changed. The construction process was painless. They shared the schedule with me from the beginning and then updated me along the way with all of the progress. 
The software that they used was great for us to see everything along the way from the estimate to progress pics, to schedule, to payments. I won't waste my time with anyone else in the future. Home Matters will be my only call. HIGHLY RECOMMEND!
The Basement Remodel Cost For Different Finishes
A newly renovated basement is the perfect destination for any family gathering. Here are some amazing ideas that can help you create a cozy and welcoming oasis, with their estimated costs. Get ready to transform your basement into a space you'll actually use.
Transform your basement into a stylish laundry area with a washer, dryer, and modern tile flooring. Take it up an extra level by investing in chic cabinets or shelves for additional storage!
We urge you to inspect your plumbing system for any needed updates or repairs in order to ensure the safety of your home and everyone living within it.
When budgeting for your tile floor, you can expect to pay between $7 and $14 per square foot. Cabinetry typically requires around a 2k investment. As far as plumbing goes, the hourly rate varies depending on the experience level of the plumber – rates range from $25 to 200$!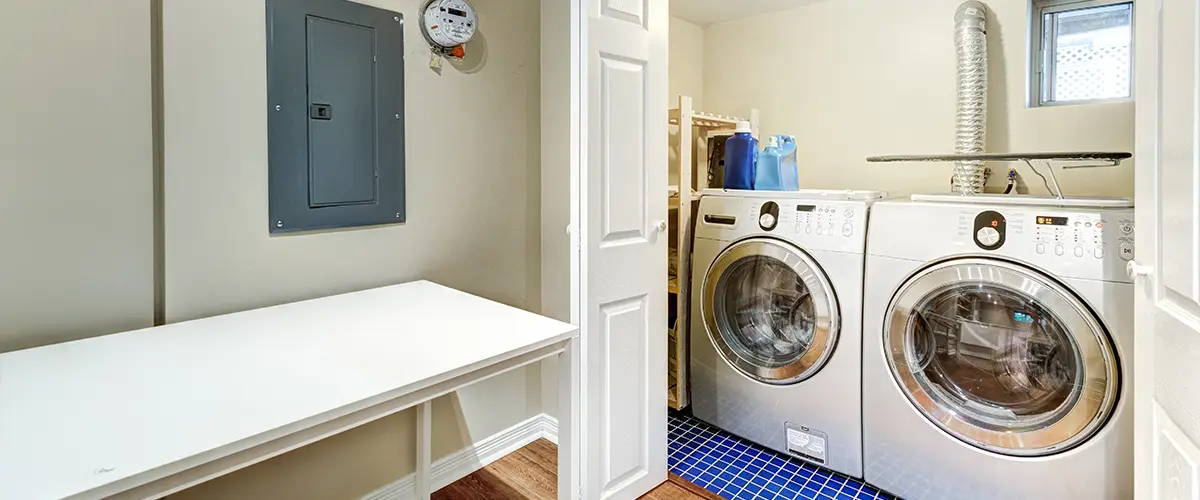 Our clients had an ardent ambition to make their vision of working from home a reality, so we aided them in transforming their basements into the ideal workspace or office.
Making this upgrade won't cause too much of a strain on your wallet.
Investing a little more in premium carpet or LVP floorings will drastically improve your basement's look and ambiance, with an impressive estimated cost of $2 to $5+ per square foot.
Illuminate your downstairs space with colorful fixtures, and create a functional desk and storage shelves for an overall stylish look – all at the reasonable cost of $20k.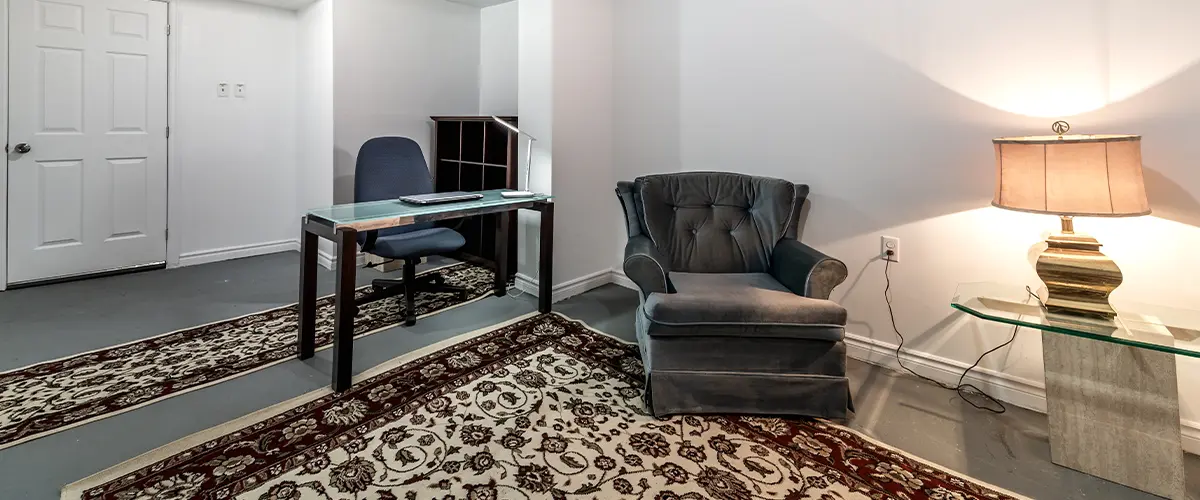 Although it may not be as functional as having an office or laundry room, a man cave will provide countless hours of amusement and delight. This transformation won't bring any practicality to your house, but satisfaction-wise far exceeds anything else available!
The cost to finish a basement into a man cave shouldn't be too high either.
Beyond the cost of finishing the basement, you'll need some additional items like a pool table (ranging from $2,100 to $3,500), an intimate bar that will set you back about $8k – plus comfortable seating in the form of sofas ($2K) and stools.
Don't forget to install a TV to keep track of all your favorite sports games! With these pieces in place, voila! Your entertainment dream is now a reality.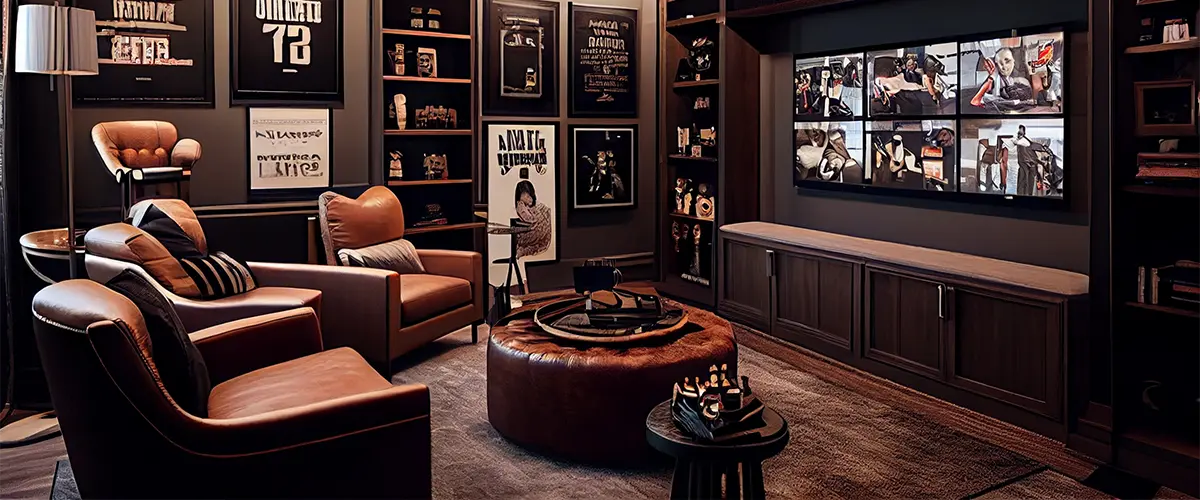 An in-house gym is ideal for busy people or for someone that would rather work out in their own comfort. Building a gym inside your basement won't cost a fortune if you spend the money wisely.
When it comes to equipping your gym, you can expect expenses anywhere from $3k to $5k.
Keep in mind that you'll need a rubber floor, a good HVAC system, plumbing, a small bath if you want to take a shower, good lighting, and, to top it off, a large mirror to give you the energy boost you need.
One of our basement-to-gym conversions got as expensive as $39k.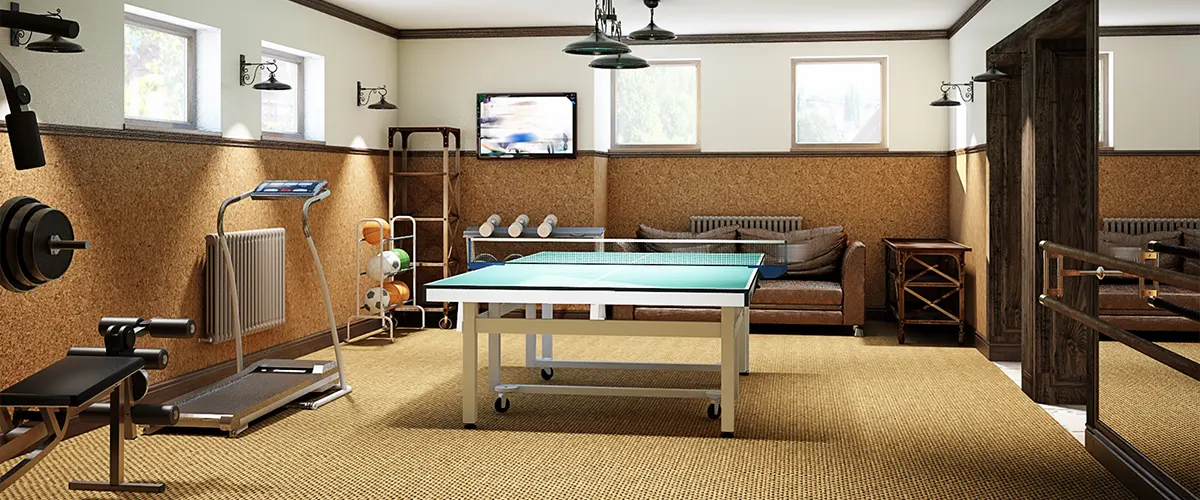 Budgeting For Your Basement Remodel Cost In Gretna, NE
Consider these three tips to get the most out of your basement remodeling cost in Gretna, NE. At HMC, we guarantee excellent results at a competitive price!
Transform your basement into something you truly need. For example, if your family is growing and you need an extra bedroom, the basement can be the perfect space for living space and a bedroom combo.
If you've been trying to lose weight or stay active, a gym will pay off in the long run, making reaching your goals so much easier!
When executing a basement remodel, planning for the unexpected is essential. Unfortunately, basements may suffer from mold buildup, mildew growth, and plumbing failures; your contractor might have to cope with any of these problems during the process.
As an added precaution, allocating 20% of your budget is wise. Don't risk the consequences – it's always better to be safely prepared than to be sorry later!
As we said, the remodeling market is full of bad practices and contractors going after your money.
To ensure you make a wise choice of contractor, it is essential to take your time in researching. Thoroughly review the client reviews online, examine past projects they have completed, and get an estimate from them – this will guarantee the right decision for you. 
Our advice? Check out BBB and your local chamber of commerce for licensed and insured contractors.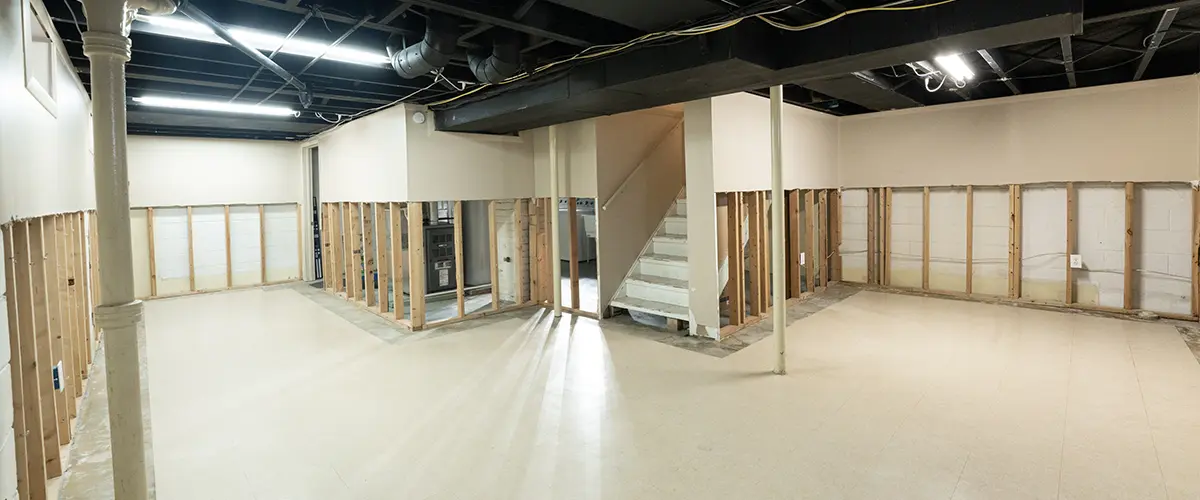 Get The Best Price On Your Basement Remodeling Project With HMC!
Ready to invest in a dependable, high-grade, and cost-effective basement remodel in Gretna?
Upgrading your Gretna home with a finished basement is one of the best investments you can make, usually yielding an impressive $70 return for every $100 spent. We offer competitive and fair prices on our services to help you upgrade your property quickly and cost-effectively!
At HMC, we are passionate about producing work of the highest quality and always aim for excellence. We pledge that your remodeling project will surpass all expectations – a guarantee you can trust!
In short, we'll make sure you're making a great investment!
Get The Most Advantageous Basement Remodeling Service in Gretna!