The Best Basement Remodeling Cost In Elkhorn, NE
No time to read through? Get a personalized pricing quote for your project now!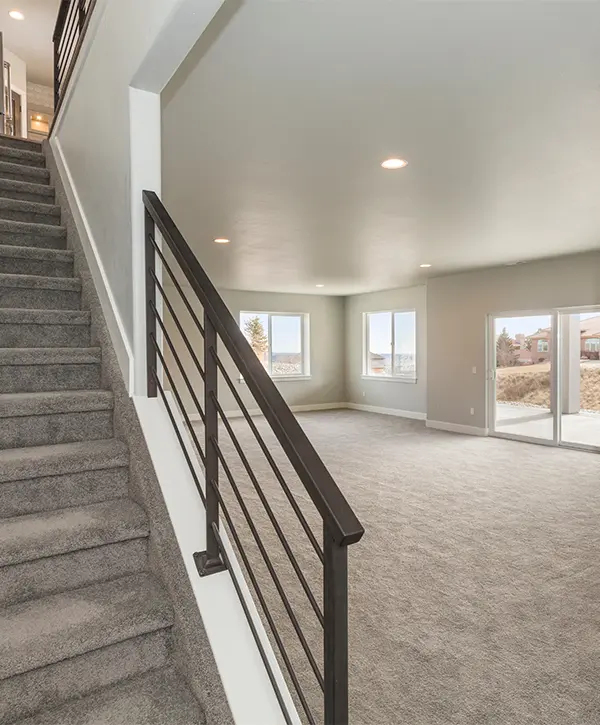 Are you concerned about the cost of remodeling your basement in Elkhorn, NE? Home Matters Construction offers affordable solutions for your basement without compromising on quality and functionality.
Our basement remodeling cost starts from $30k but can go all the way up to $70k for larger spaces with upscale materials and features. As a comparison, home additions cost hundreds of thousands of dollars, making remodeling a basement completely worth the investment!
Your needs, preferences, and lifestyle will be our main priority so we can ensure you a spectacular product that makes your day-to-day life so much easier!
Fair Basement Remodeling Pricing From A Contractor That Truly Cares
At Home Matters Construction, we know that cost is the main worry for homeowners in terms of remodeling. Therefore, our basement renovation costs are clear, just, and without unexpected expenses. You can confidently trust us to finish your project within your budget! Here's what to expect from us:
How Much Does a Basement Remodel Cost In Elkhorn, NE?
Finishing your basement in Elkhorn brings an impressive ROI of up to 70%! In financial terms for a basement remodel that costs you $50k, you'll get back $35k upon selling the house or in home appraisal value.
In total, the cost of remodeling (and finishing) a basement can range from $30,000 to more than $70,000. This includes expenses for materials, labor, permit fees, change orders, and any additional costs related to your personal choices of materials and features.
As for intrinsic value, it's fair to say that some extra 2,000 sq. ft. of free space will make your life so much better. You can transform that space in anything you'd like, from a living space equipped with a bedroom and a bathroom to a large man cave where you can lay back with your friends!
Check out our basement remodel in Elkhorn offer! Make sure you're making a long-lasting investment with a high-quality remodel!
Before
After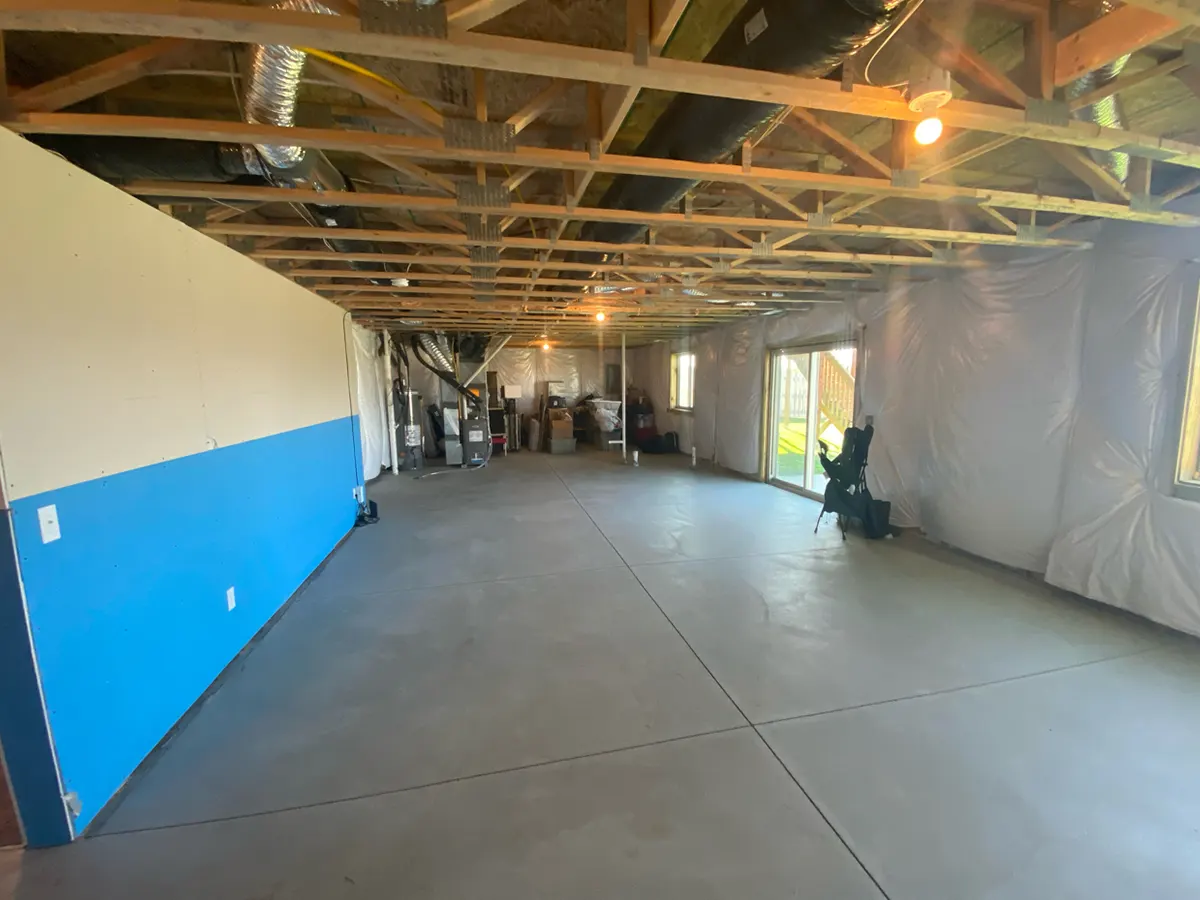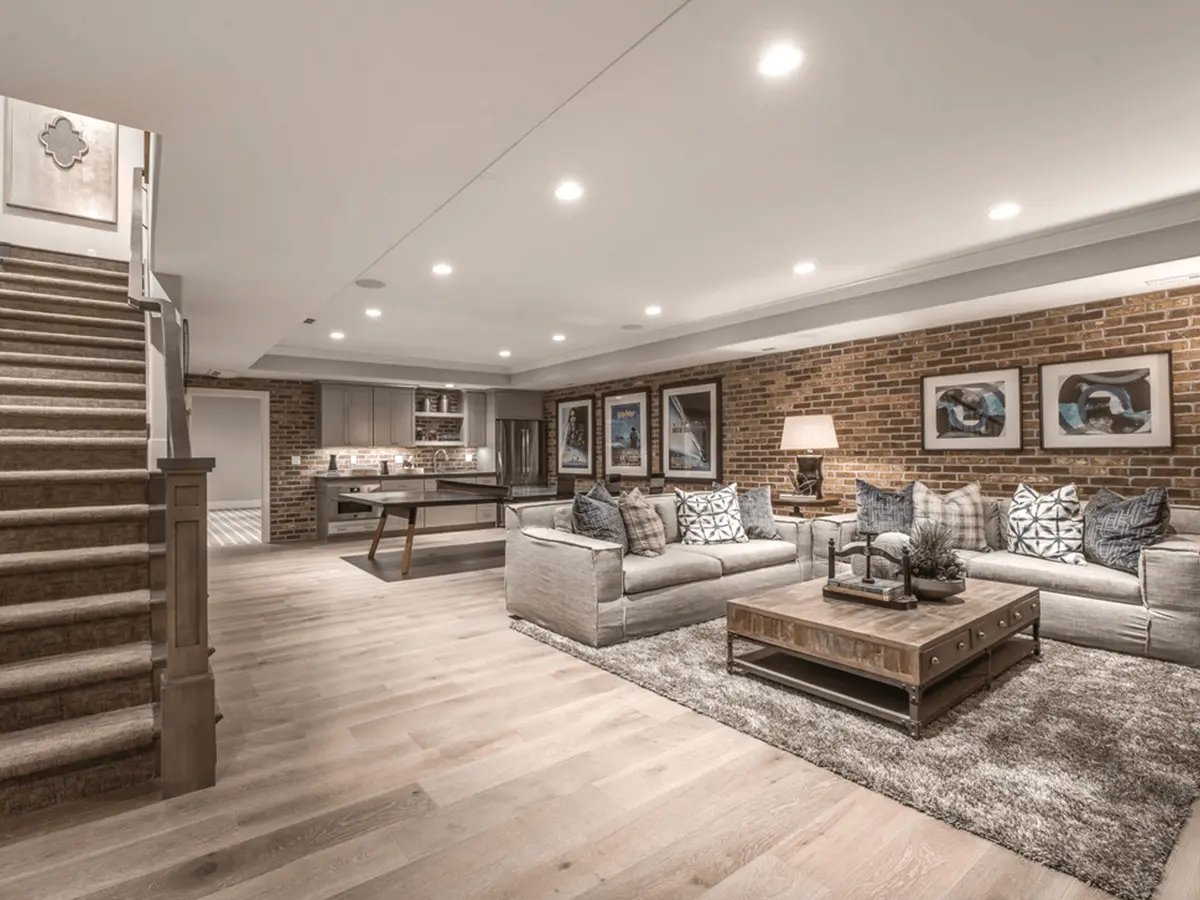 Basement Remodel in Elkhorn
This basement remodel project included:
The project was quoted at $79k, where the bathroom was the most expensive item.
Elkhorn Homeowners Love Their Finished Basements!
Take advantage of our transformation services to breathe new life into the area and join satisfied homeowners in Elkhorn. Here's what they have to say about us!
Used Home Matters Construction to finish our basement, and the job was top notch start to finish. The whole team was very responsive throughout the entire process, and extremely professional. They were able to make everything we want happen, and were able to adapt to some changes throughout the process as well. Any issues we had were promptly addressed and resolved, and our main contact Tyler really went above and beyond. Would 100% recommend them to anyone looking at remodeling work.
Home Matters managed the complete renovation of our master bath (gut and replace) and updating of 2 other bathrooms. Their communication was very good, the quality of the work was excellent, all of the subcontractors that were in our home were very professional. It was a lot of work and the project took longer than the initial estimates, but we are completely satisfied with the outcome
The Basement Remodel Cost For Different Finishes
If you renovate your basement, it could become a popular gathering spot. Here are some ideas with estimated costs to help you create a great space.
To create a separate laundry area in your basement, simply install a washer and dryer and opt for new tile flooring. Consider adding cabinets or shelves to increase storage space.
We recommend that you evaluate your plumbing system for any needed updates or repairs to safeguard your home and its occupants.
Budget around $3k for a tile floor (between $7 and $14 per square foot) and $2k for cabinets. Hourly rates for plumbing can range from $25 to $200, depending on the experience level of the plumber and on the repair needed.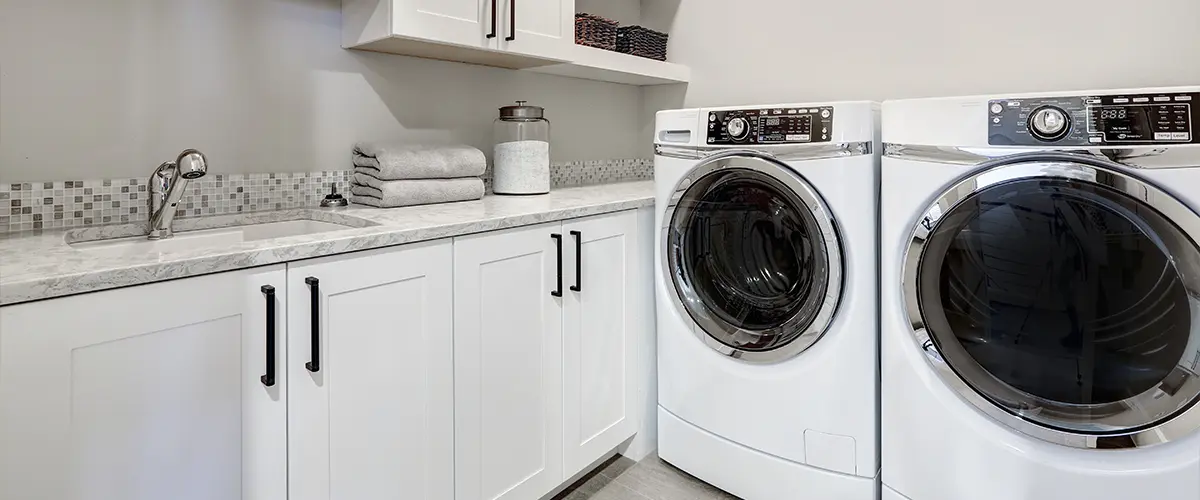 We assisted our clients in realizing their desire to work from home by transforming their basements into ideal workspaces or offices.
Making this upgrade won't cause too much of a strain on your wallet.
If you invest an additional amount of money in purchasing high-quality carpet or luxury vinyl plank (LVP) flooring for your basement, it will enhance the overall appearance and attractiveness of your space. The cost of such flooring would range from $2 to $5+ per square foot.
To make your downstairs living space more functional and stylish, consider adding new light fixtures and creating a desk area and shelves for storage. The total cost for this project should not exceed $20,000.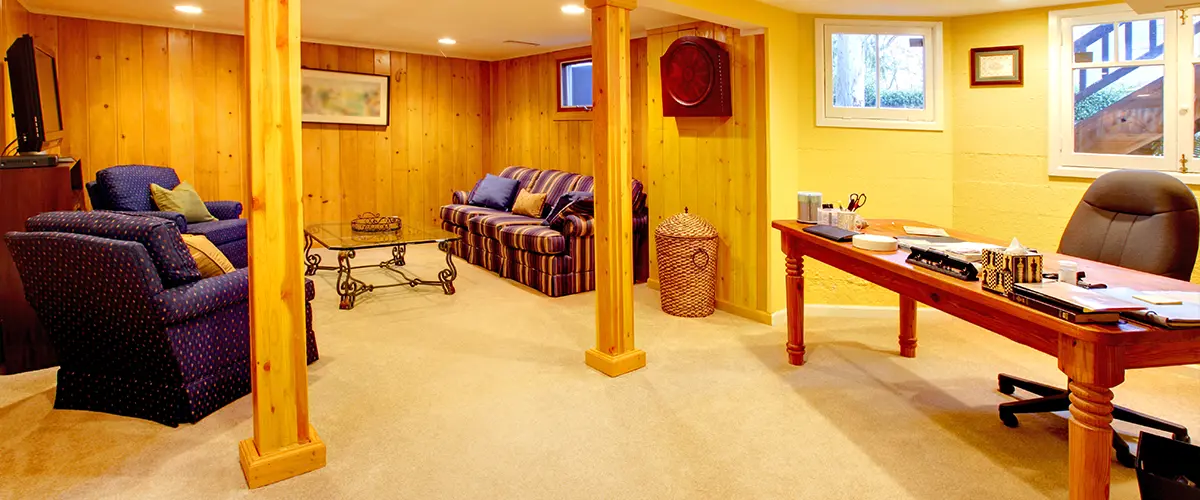 Are you considering turning your home into an entertainment space?
Keep in mind that in addition to the cost of remodeling, you will also need to budget for a pool table (priced between $2,100 and $3,500), a bar (approximately $8,000), a couch ($2,000) for comfortable seating, and stools.
Don't forget to install a TV to keep track of all your favorite sports games! With these pieces in place, voila! Your entertainment dream is now a reality.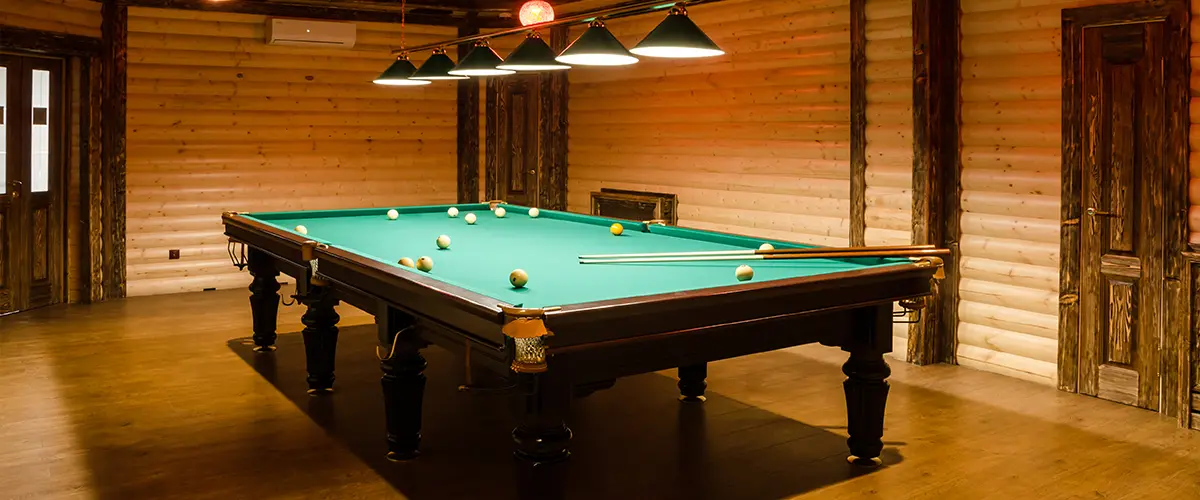 When it comes to equipping your gym, you can expect expenses anywhere from $3k to $5k.
Before you decide to turn your basement into a workout space, consider the possible costs that can go up to $30,000. You must factor in expenses for things like new flooring and rubber mats, heating and cooling systems, electrical fixtures, and plumbing, as they are necessary components that could increase your costs.
One of our basement-to-gym conversions got as expensive as $39k.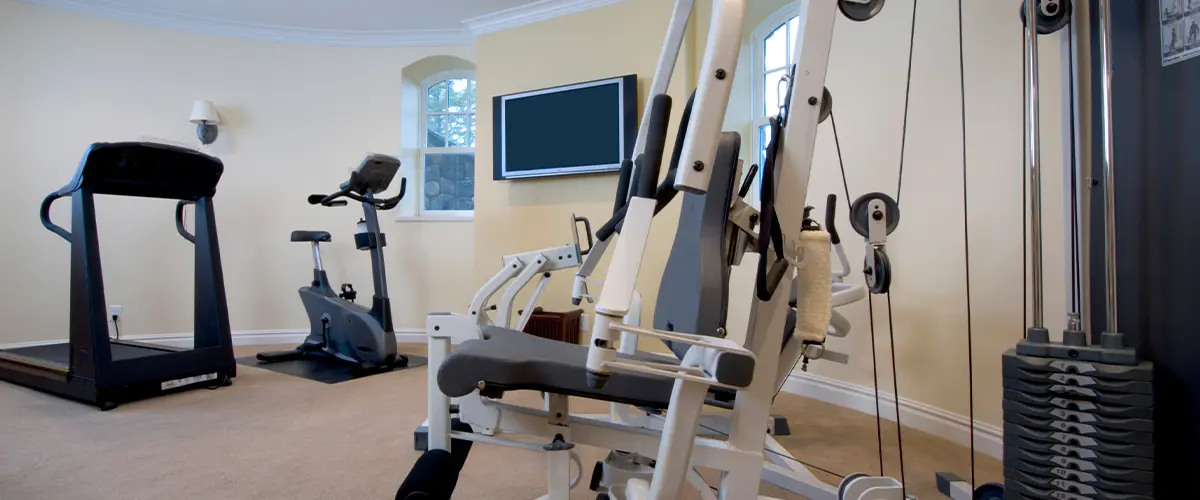 Budgeting For Your Basement Remodel Cost In Elkhorn, NE
If you want to get the most out of your budget for basement remodeling in Elkhorn, NE, keep these three tips in mind. HMC offers excellent service at a reasonable price.
It is important to be careful when choosing flooring options. While less expensive options may be available, it is important to avoid choosing the cheapest option as it may cause damage and lead to more expenses in the future. If your budget is limited, avoid investing in appliances and features with unnecessary bells and whistles as they can quickly add up in cost.
In short, think thoroughly about your more urgent needs, and let the other aspects for later on.
It's important to plan for unexpected problems when remodeling a basement. Mold, mildew, and plumbing issues are common in basements, so your builder will probably have to deal with at least one of these issues during the project.
As an added precaution, allocating 20% of your budget is wise. Don't risk the consequences – it's always better to be safely prepared than to be sorry later!
As we said, the remodeling market is full of bad practices and contractors going after your money.
When selecting a trustworthy contractor, it's important to conduct thorough research. This entails reading client reviews online, examining their previous projects, and obtaining a quote from them. Taking these steps will help you make an informed decision.
One great trick is checking their Facebook page, BBB rating, or website.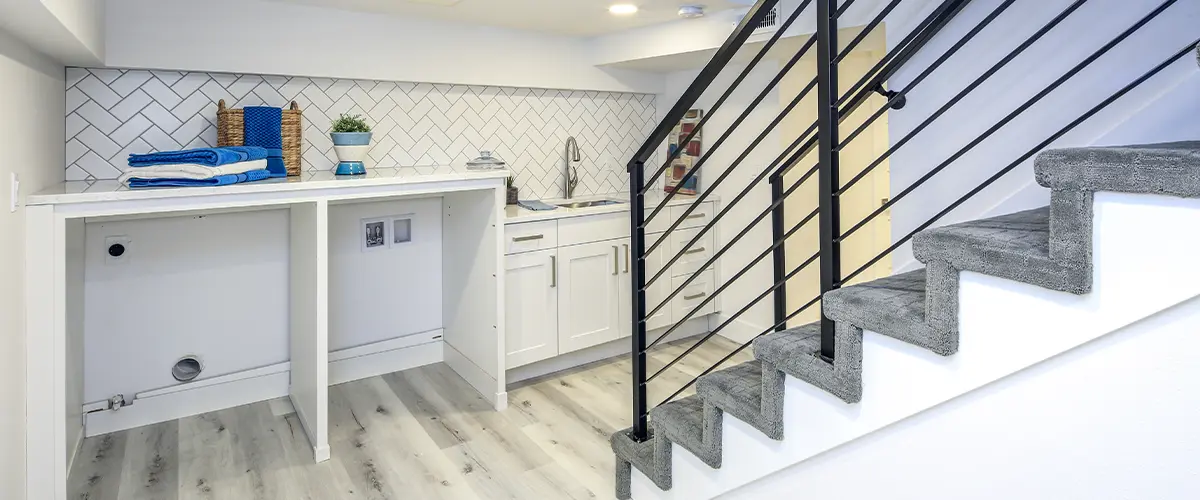 Get The Best Price On Your Basement Remodeling Project With HMC!
Ready to invest in a dependable, high-grade, and cost-effective basement remodel in Elkhorn?
Upgrading your Elkhorn home with a finished basement can greatly increase its value, with an average return of $70 for every $100 spent. Our remodeling services are priced competitively and with transparency, ensuring a swift and confident upgrade to your property.
Our team at HMC is committed to delivering exceptional work and aiming for perfection in every project. We assure you that your remodeling job will exceed all of your expectations.
In short, we'll make sure you're making a great investment!
Make The Biggest Investment In Your Home With A Quality Basement Remodel