The Best Basement Remodeling Cost In Bellevue, NE
No time to read through? Get a personalized pricing quote for your project now!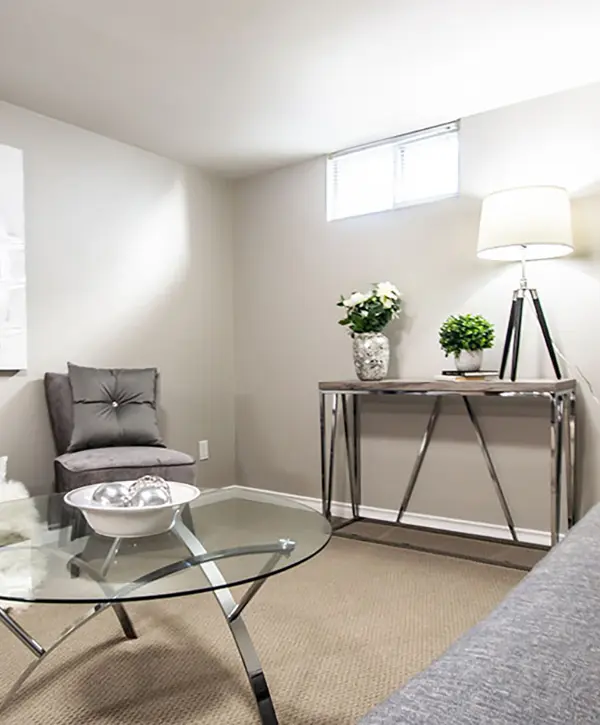 We understand how worrisome basement remodeling costs in Bellevue, NE, can be, so let us provide you with the confidence required to get started on this project and make it a success!
No matter your financial plan, you can rest assured that Home Matters Solutions offer unbeatable value without compromising on quality. Our diligent team in Bellevue is dedicated to ensuring the best experience with every project we work on.
A Basement Contractor That Goes All-In For Your Success
At HMC, we strive to exceed expectations when it comes to remodeling services. We are devoted to prioritizing your family's needs guaranteeing that our service is fast and reliable. Going beyond standard industry practices has become our staple- providing something extraordinary every single time!
How Much Does A Basement Remodel Cost In Bellevue, NE?
Homeowners who value their homes now understand the incredible potential that comes with remodeling a basement. It allows for not only additional living space but also gives them an opportunity to completely maximize every inch available and transform it into something even more extraordinary.
Investing in a basement remodel can be an incredibly lucrative decision that results in big returns. For example, if you invest $80,000 on the renovation job – your home value skyrockets by 50-80% of what you initially put into it.
In brief: investing in a $80k basement remodel can boost the sale price of your house by an impressive $64K. On average, throughout Nebraska, these projects typically range from $20k to an extravagant $50k+.
Homeowners Love Their New Basement
We understand the importance of cultivating a strong connection with our customers, but don't just take my word for it. Hear from some of our trusted clients about how rewarding their experience has been working together with one of the most highly-respected basement remodelers in town!
I shopped many different companies before deciding on Home Matters Construction to complete a basement remodel. I found their attention to detail and business process was the most efficient and cost effective process around. 
I worked with a wonderful planning team prior to any construction, where every detail was worked out. The timeline for the job was clearly mapped out and followed appropriately. The team members are punctual and finished the remodel within the timeframe proposed. 
Follow-up after completion has been outstanding and most importantly, the response I have received from friends and family about our new basement bar has been outstanding.
I was looking for someone to remodel my basement in Papillion. I called several contractors, but Home Matters Construction in Papillion was definitely the obvious choice from the beginning. They were transparent, upfront, and honest. They took the time to walk me through the entire process. 
They gave me clear numbers from the beginning that never changed. The construction process was painless. They shared the schedule with me from the beginning and then updated me along the way with all of the progress. 
The software that they used was great for us to see everything along the way from the estimate to progress pics, to schedule, to payments. I won't waste my time with anyone else in the future. Home Matters will be my only call. HIGHLY RECOMMEND!
The Basement Remodel Cost For Different Finishes
Transform your basement into the most useful room of your home by remodeling it! Unlock a plethora of potentials with this upgrade and create something truly remarkable.
Transforming your basement into a fully-functional laundry room is within reach – just upgrade your washing and drying machines! With only a few basic additions, you can have the utility space of your dreams in no time.
If you're considering getting a tile floor, budget about $3,000 (prices range from $7 to $14 per square foot) and around $2K for cabinets. 
The hourly plumbing rate varies depending on the expertise and repair needed; however, it typically ranges between $25-$200.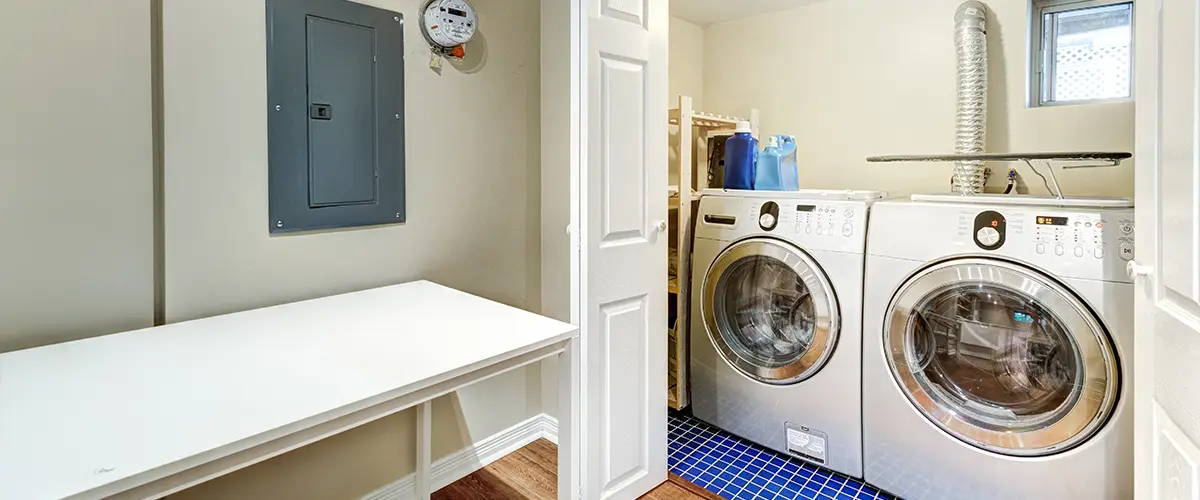 During the pandemic, a great number of people discovered that working from home was more appealing than ever before. To achieve greater comfort and ease while they worked, some customers devoted an area in their house solely to being an office space.
The basement provides the perfect atmosphere for productivity: it is undisturbed and tranquil, giving you an environment that will boost your efficiency.
Smartly investing in your office space will pay off great dividends. Luxury vinyl flooring or carpet may cost just $2 to $5+ per square foot, while the installation of higher-quality lighting fixtures, desks, and cabinetry won't make a serious dent in your wallet. You'll start noticing positive returns after only a short time!
Finishing the basement first shouldn't be more than $20k, and remodeling the space in an office will require around $10k.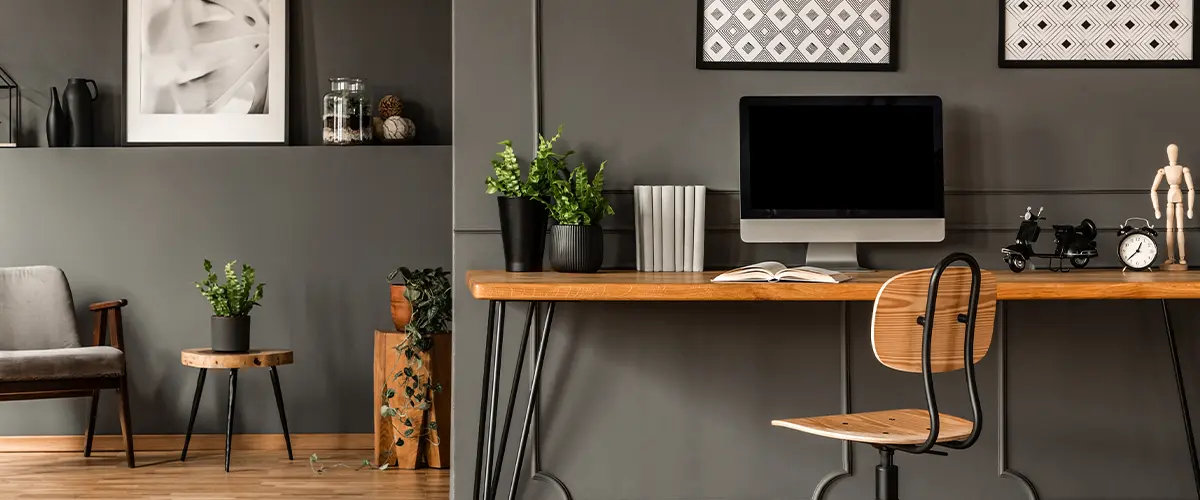 The man cave is an ideal hangout spot for you and your friends. Watch sports games, try out a DIY project, play pool or discuss the latest news over drinks – it's all possible with this special space!
Adding opulent, high-end pieces to this room can amount up to a whopping $15,000; however, if you select more cost-effective furniture and decor options, the total could be closer to or less than $8,000.
For example, you can add a pool table (between $2,100 and $3,500), a bar (about $8k), a couch and some stools (around $2,000), and a TV to watch the game, and this is it!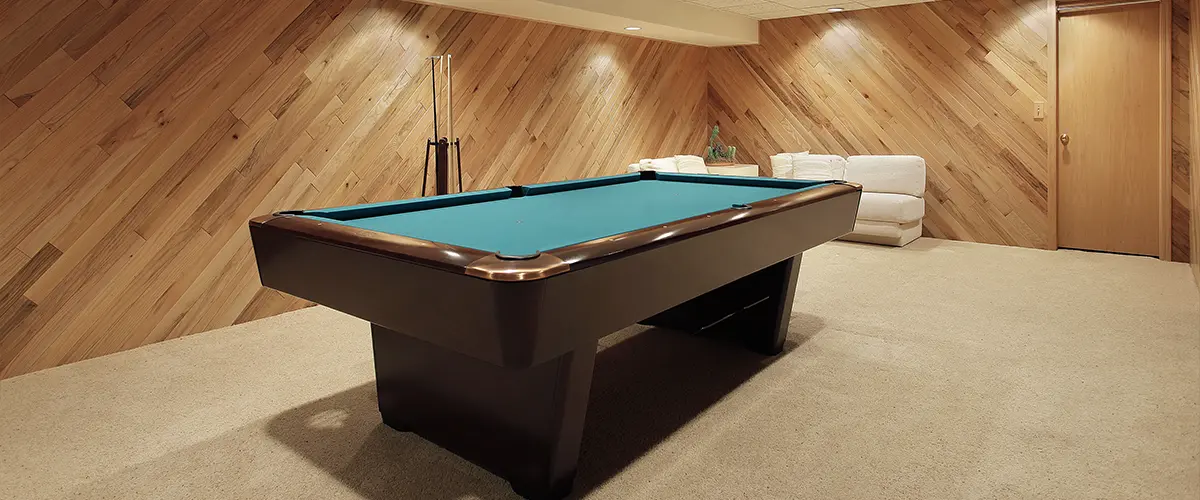 Constructing a home gym in your basement can be costly, requiring substantial funds for equipment and materials.
Establishing a gym of your own entails an adequate investment. In total, you may end up shelling out around $30k for floor coverings such as rubber mats and floors, HVAC systems installation services, electricity setup costs, and plumbing fees.
Investing in the gym equipment will set you back approximately $3k to $5k.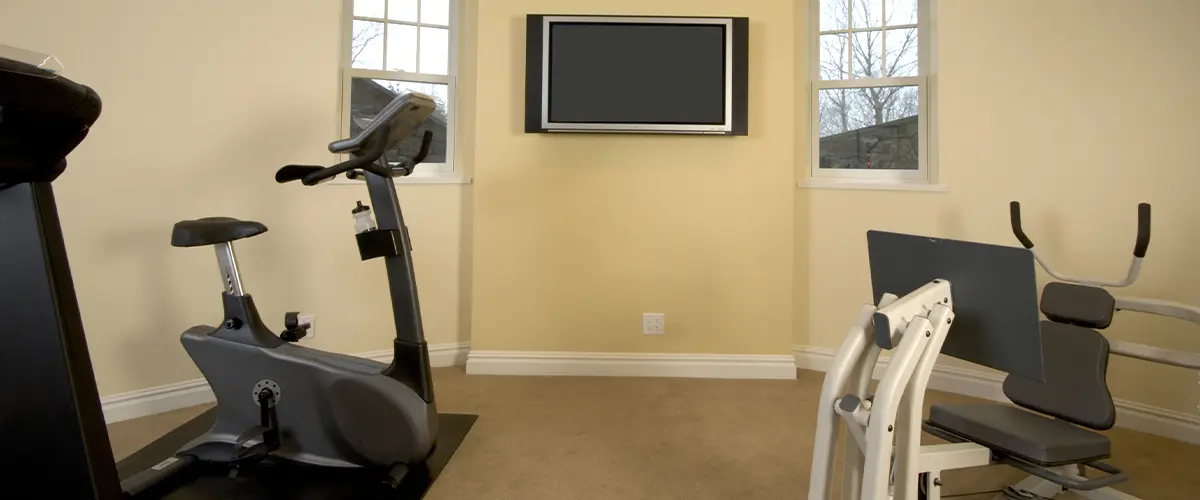 Budgeting For Your Basement Remodel Cost In Bellevue, NE
If you're looking to unlock the full potential of your basement renovation in Bellevue, NE, without breaking the bank, follow these three strategies for financial stability while remodeling.
Don't let your finances stop you from having incredible flooring – many cost-effective options are available! Talk to a contractor, and they will suggest alternatives that don't require you to sacrifice quality, all while keeping the strain off of your wallet. The tile might be out of budget, but LVP is just as good.
Taking preventative measures against potential issues during a basement remodeling job is of utmost significance. It's quite common for contractors to find mold, mildew, and plumbing complications due to basements' proneness to these elements when tackling such projects.
To ensure a successful project outcome and to safeguard against any financial surprises, set aside at least 20% of your budget for unforeseen costs. It's always better to be prepared than sorry – so don't get caught off guard!
As we said, the remodeling market is full of bad practices and contractors going after your money.
To ensure the success of your venture, you must go out of your way to find a reliable contractor. Read reviews online, inspect their portfolio for previous projects they have worked on, solicit an estimate from them, and be sure to ask plenty of questions – this will help you determine whether or not they are genuinely passionate about securing your business.
Our advice? Check out BBB and your local chamber of commerce for licensed and insured contractors.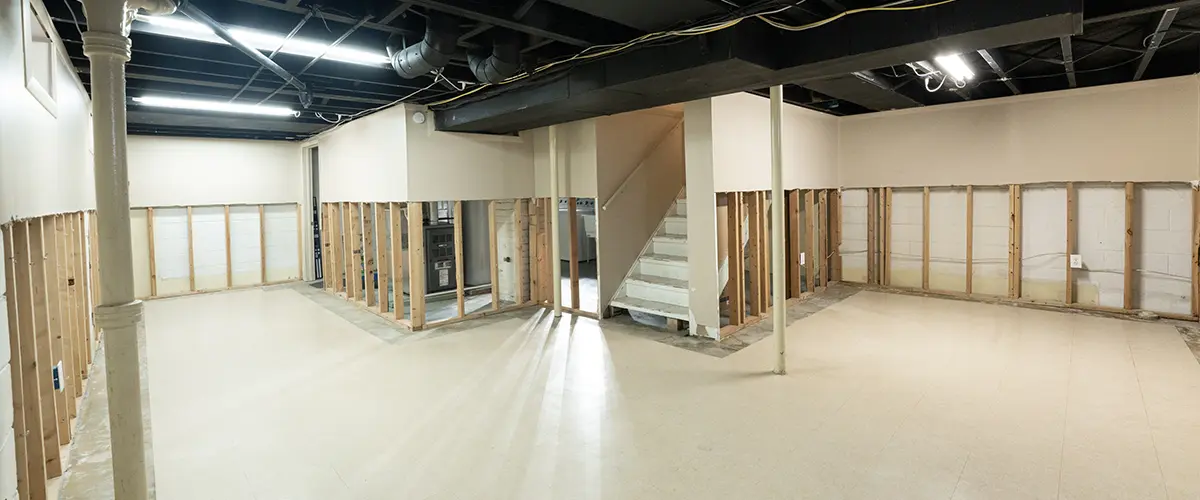 Get The Most ROI On Your Basement Remodel In Bellevue With Us!
Let us maximize the profit of your basement remodel and make it truly an investment!
Turning your unfinished basement into a functional space is wise and rewarding – you can reap an impressive 70% return on investment (ROI). To put it plainly, for every $100 spent to enhance your lower level, you will receive back $70 when the time comes to sell!
Not only can we make that happen, but we can do better!
Pick Home Matters Construction for your upcoming home renovation, and rest easy knowing that you will receive exceptional craftsmanship and a stress-free process. Our experienced professionals will take care of each small detail, ensuring that choosing us is an outstanding decision!
We'll make sure you're making a great investment!
Get The Most Advantageous Basement Remodeling Service in Bellevue!