Basements are highly functional and flexible spaces that you can use in dozens of different ways – from building a living space with a bedroom and a bathroom to using it as an office or workshop.
Naturally, the cost to finish a basement in Omaha is a concern for many people seeking to start this home improvement project.
And while we can guarantee you'll love the new space, the return on investment you'll get will probably differ from what you see online.
In this guide, we'll talk about how much does it cost to finish a basement in Omaha and how you can get the highest ROI possible out of this investment!
Let's begin.
Finishing Vs. Remodeling Vs. Renovating
Although remodeling, finishing, and renovating are used interchangeably, they mean something different.
What Will Impact The Cost Of Finishing A Basement
A couple of things will influence how much you'll pay to finish your basement. Keep in mind that these upgrades will make your space livable, but you'll still need a remodel to transform it into whatever you want.
On average, it costs between $7 to $23 per square foot to finish a basement; however, this cost varies due to the quality of materials used in addition to labor fees and what you want your finished space for.
Our advice is to start by separating different areas by adding walls or partitions, and after that, you'll be able to determine a more accurate figure!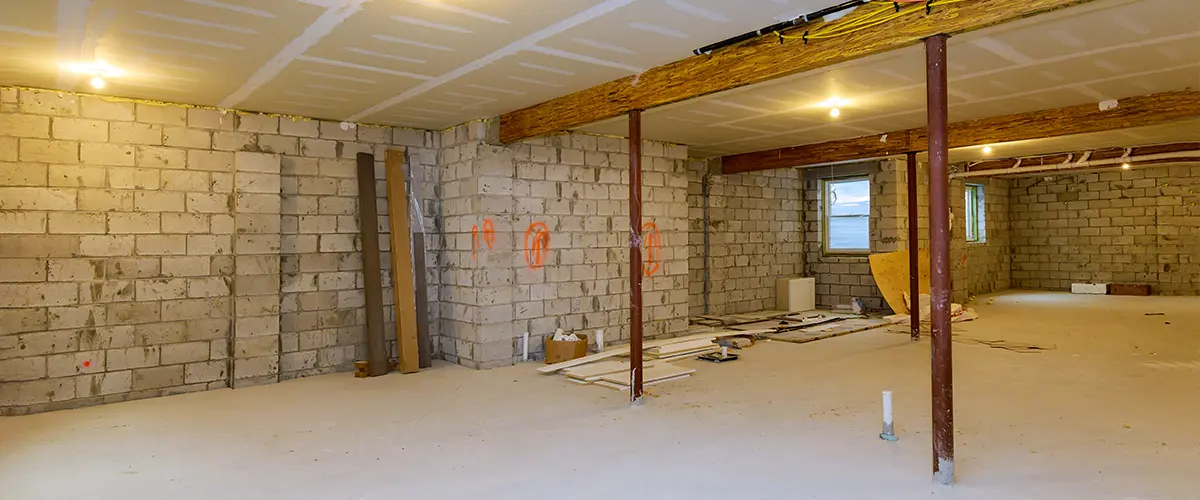 Basements can be unfinished, partially finished, or finished.
It is essential to understand that completing a basement finishing can be costly, with contractors charging up to $34,000 for labor alone.
On average, the labor cost typically ranges from 10-25% of the total project costs. Moreover, it's important to remember that living expenses are often much higher in metropolitan areas than rural ones – and consequently, so tend prices for services such as contracting work.
Our advice is to never go for the cheapest option, but also don't go for the highest one. Request multiple quotes and ask for a contract.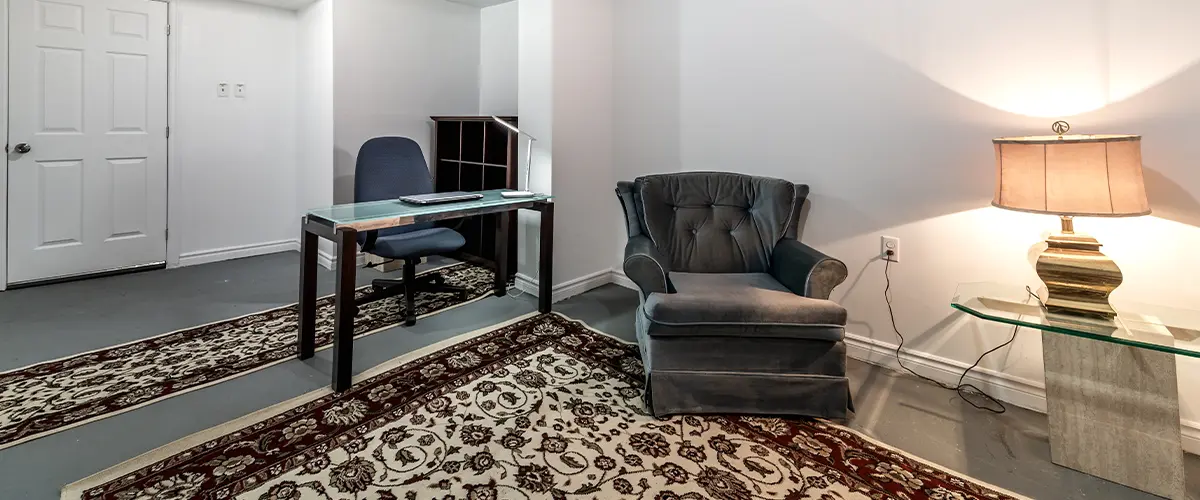 Building permits for basements are always required as you're adding walls and changing the structure of your house.
A building permit can cost about $1,350 on average, with the price depending on the home's geographic location, the basement size, and the scope of the project. Check out the building permit fees in Omaha here.
Naturally, the better the quality, the higher the material costs. If let's say, you want porcelain tile for your basement flooring, you'll pay between $6 to $12 per square foot for materials and installation.
If you're on a tighter budget, luxury vinyl plank flooring throughout the basement will cost you between $2 and $5+ per square foot.
If you want an upscale basement bathroom, invest in a walk-in shower and a tub, but remember that both these upgrades will significantly increase the cost of your basement project.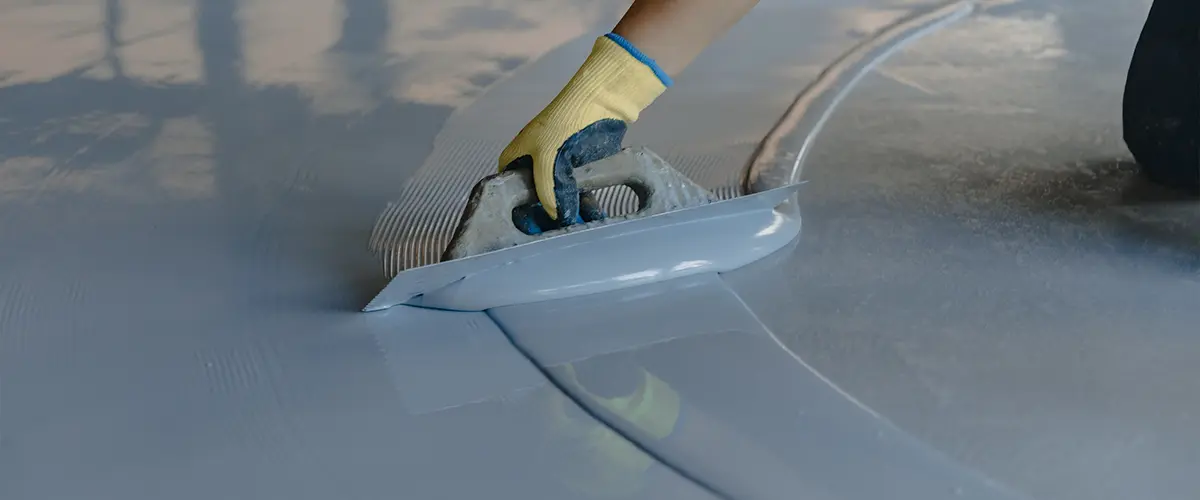 Designer And Architect Fees
These won't usually go into the labor fees, as they're different experts. Good architects and designers will charge a percentage of the total cost or a one-time fee of anywhere between $500 and $1,500.
Or, if you wish to hire a designer or architect for their creative touch and expertise, expect an additional fee ranging between $50-$200 per hour.
While for the average basement finishing project, you won't necessarily need architects and designers, you'll definitely need one for a basement remodeling project, where many more things come into play.
| Project | Cost |
| --- | --- |
| Waterproofing | $4,500 |
| Electrical | $1,325 |
| Plumbing | $8,000 to $15,000 |
| HVAC | $5,000 to $11,000 |
| Ceiling | $1,700 |
| Flooring | $1,500 to $4,500 |
| Drywall | $1,750 |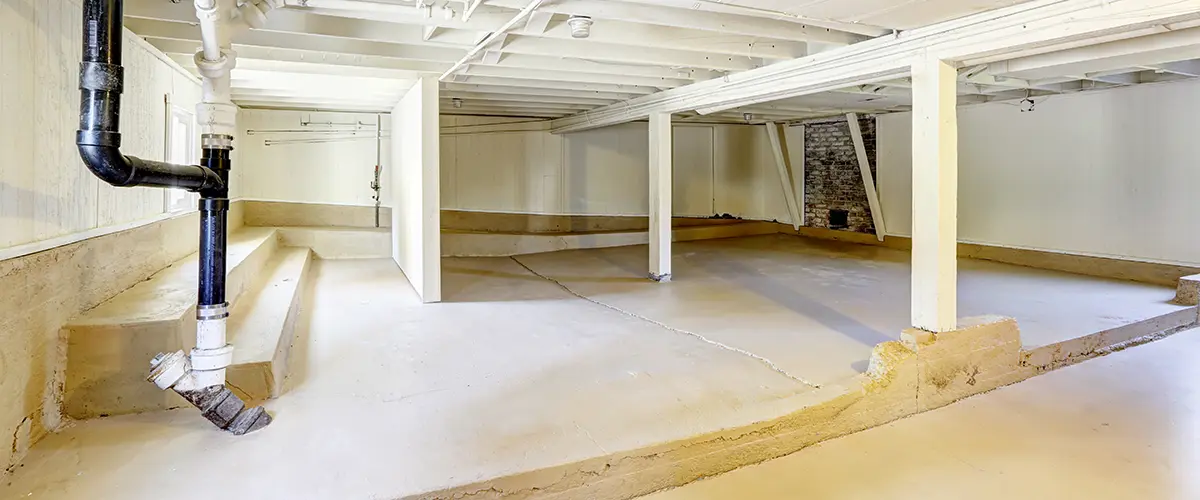 Here are some frequently asked questions about the cost to finish a basement.
In general, remodeling a 1,000-square-foot basement will cost approximately $15,000 on average. Of course, this number can vary from as low as $7,000 to up to $23,000 depending on the scope of work needed.
Outfitting your basement with a laundry room, kitchenette, and other features to transform it into an independent apartment can cost as much as $63,000. However, the base price of remodeling varies from $11-30k depending on materials used, size considerations, and desired layout.
Typically, permits are a must when finishing your basement. Even if you're only making plumbing or electrical revisions, obtaining the necessary paperwork prior to starting is crucial. To become informed on what precisely will be required for your unique project and acquire any needed documents, it's best to consult with an accredited contractor who can help every step of the way.
At Home Matters Construction, we're offering you a complete basement finishing service at an affordable and fair price. We're specializing in basement remodeling, so with us, you can get a high-quality basement that's truly yours and fulfills all of your changing needs.
So, How Much Does It Cost To Finish A Basement?
According to Angi, finishing up your basement can cost anywhere between $2,800 and a whopping $34,500 – that's around an average of $7 to $23 per square foot for labor and materials combined.
Depending on where you are with your basement, the cost to finish it can be pretty reasonable. Needless to say, the ROI will definitely pay off in the long run.
At Home Matters Construction, we offer a complete basement remodeling service. We'll take care of everything for you, from top to bottom, including paperwork, contract, and building permits. In short, you won't have to move a finger!
Contact us today for a consultation at (402) 661-0910 or request a free quote and we'll get back to you to discuss your upcoming project!