The Best Kitchen Remodeling Cost In Gretna, NE
No time to read through? Get a personalized pricing quote for your project now!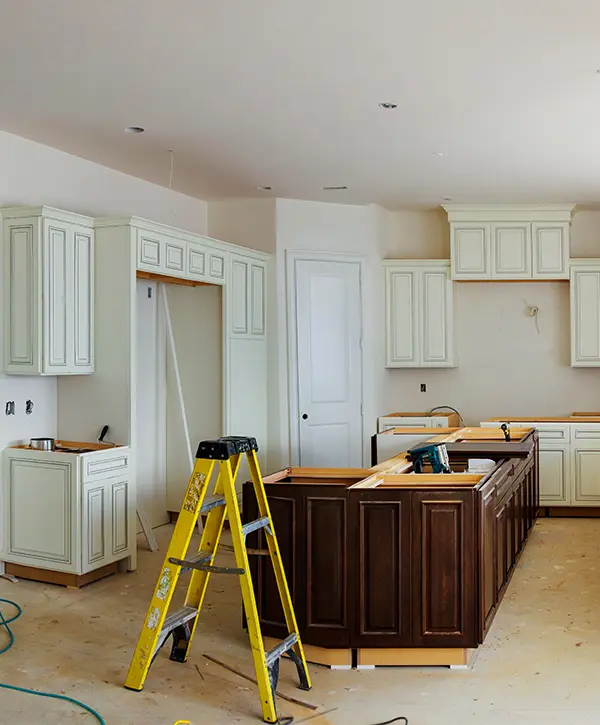 Although kitchen remodeling in Gretna can seem costly, it is a worthwhile investment as it enhances the value and comfort of your home.
Most of our kitchen remodeling projects start at around $40k, and high-end remodels of large kitchens can even reach $100k. The potential ROI of this upgrade makes this project completely worth it!
At Home Matters Construction, we understand that the cost of kitchen remodeling in Gretna can be a major challenge for homeowners. That's why we're committed to offering you a fair kitchen remodeling cost, along with a simple and quick process to get it done.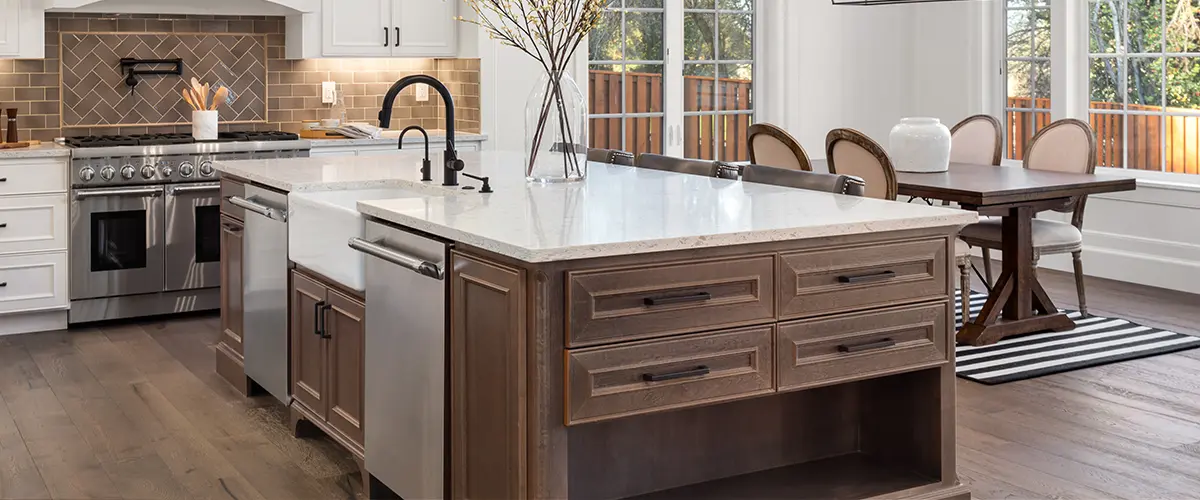 The Typical Kitchen Remodel Cost In Gretna, NE
The cost of renovating your kitchen depends on different factors, including the size and extent of the project, the materials used, and any added features. It's worth noting that bigger spaces will require a higher budget for the renovation.
Let's see what the average kitchen remodeling cost in Gretna is, based on different sizes of kitchens.
| Category | Size | Average cost |
| --- | --- | --- |
| Large Kitchen | over 200 sq ft | $50,000 - $80,000 |
| Average Kitchen | 100 sq ft | $19,500 - $52,000 |
| Small Kitchen | Less than 70 sq ft | $10,500 - $28,000 |
After our consultation at your home, one of our experts will provide you with a transparent cost estimate. Our aim is to provide budget-friendly solutions that enable you to make the most of your remodel without overspending.
A Pricing Guideline For Your Kitchen Remodel
Before
After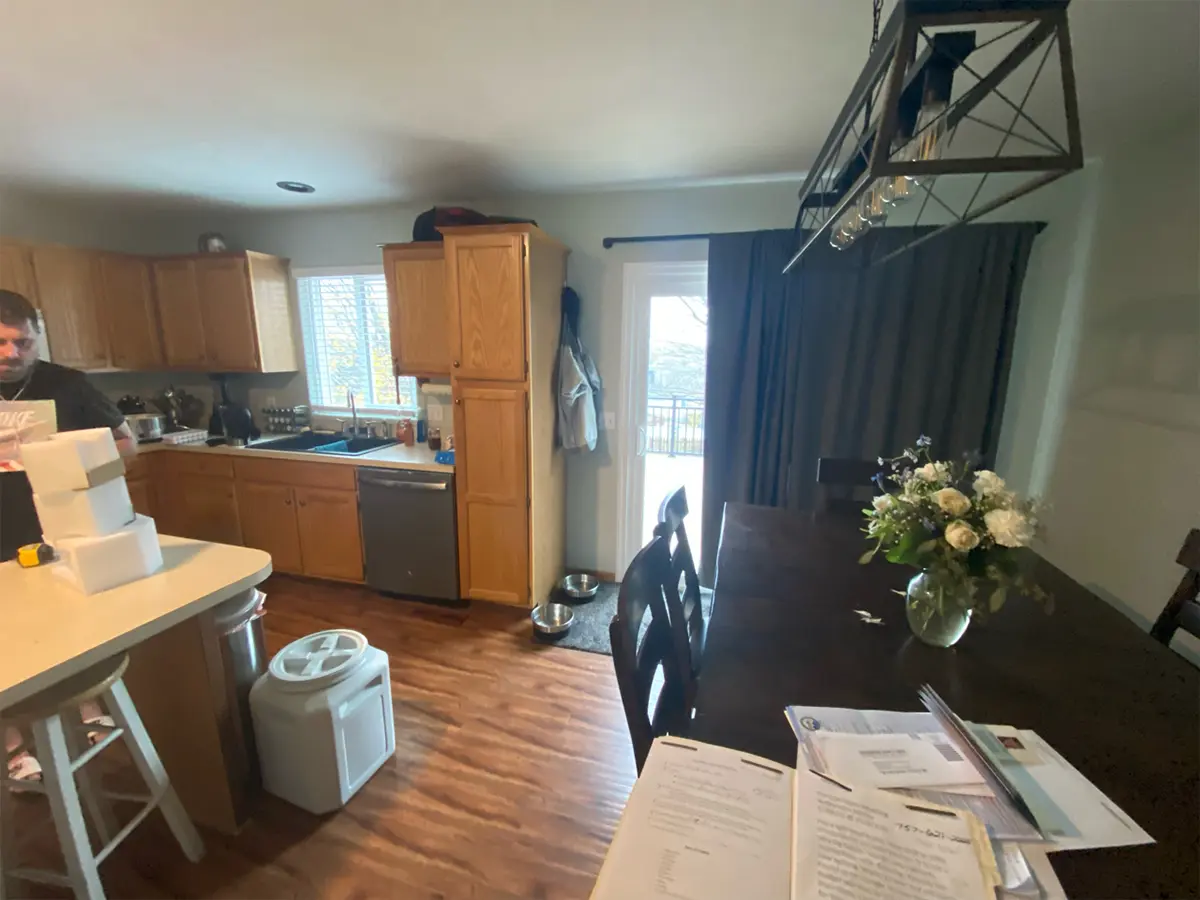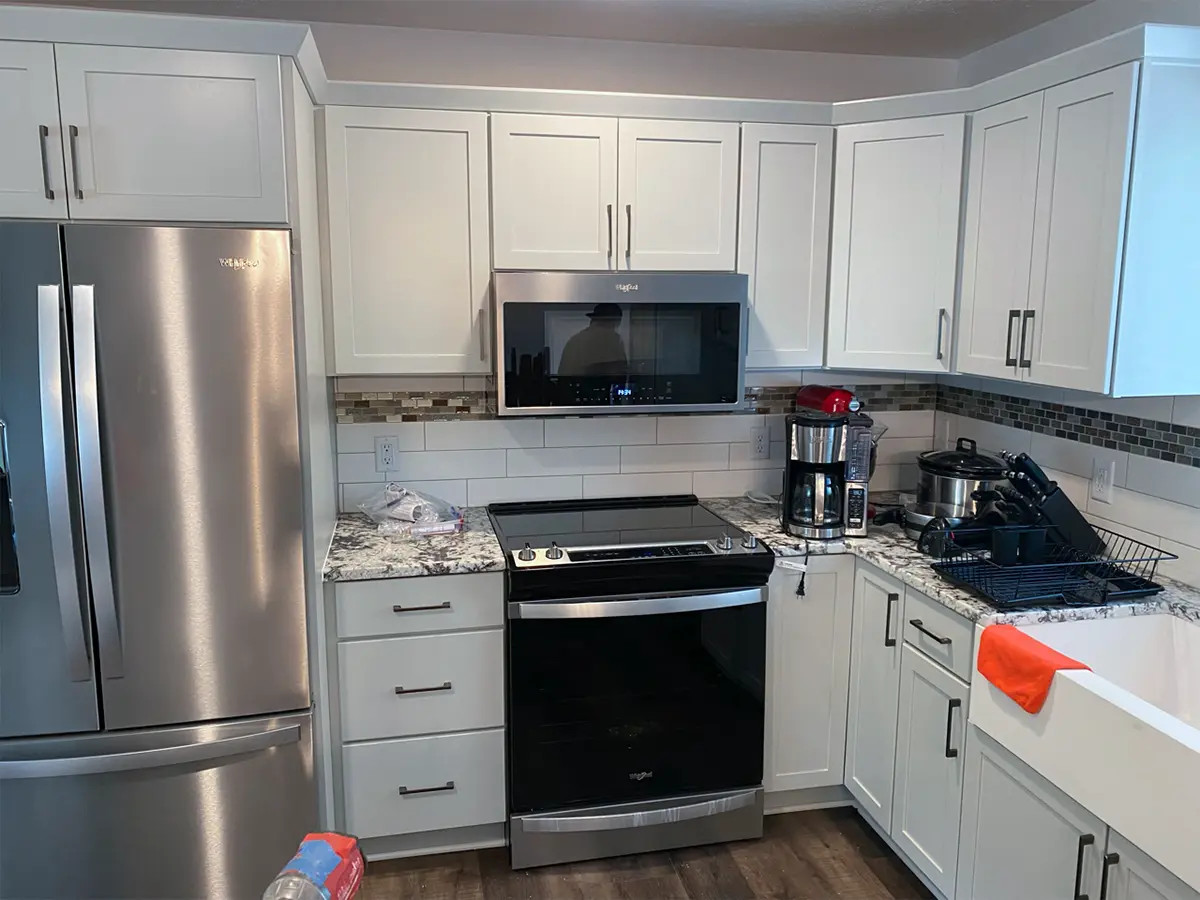 Small Kitchen Remodel In Gretna
This 90 ft². kitchen remodel included:
This kitchen remodel was quoted at $55k, where the most expensive item was the countertops, at $4,100.
Homeowners Love Their New Kitchens
We prioritize fostering a strong bond with our clients, but don't just take my word for it. Here is what people have to say about working hand-in-hand with one of the most accomplished kitchen remodelers in town!
Home Matters was referred to me by a member at my sister's church. 
 From the moment we connected with Tony, we felt his honesty, integrity and desire to help us meet our needs for a full, functional kitchen remodeling project. 
 We were not disappointed. Our experience with Tony and the Home Matters team was wonderful. The coordination with their sub-contractors was impressive. The workmanship and work ethics was top notch. The office staff is friendly, professional and easy to work with. 
 I wouldn't hesitate contacting Home Matters for any of your home services, big or small.
Tony and the crew are VERY professional. 
Our remodeling project faced the inevitable covid shipping delays. They anticipated and worked around the supply problems, kept the project on schedule. 
They kept us in the loop, answered all our questions, and did some really great work. The kitchen lights installation just blew us away! 
The new floors are simply a delight. We absolutely recommend Home Matters. 
 Tony and his crew will have our next project!
Labor In A Kitchen Remodeling Cost In Gretna
To complete a major kitchen remodel, you'll need a skilled and experienced team that includes plumbers, builders, carpenters, electricians, and designers. However, finding all of these tradesmen separately can be time-consuming, so we have a solution for you!
Architects are essential for ensuring the structural safety of a space, especially when adding or removing walls. They can also expedite the process of obtaining building permits.
Architects usually charge between $250 to $500 per hour or between 10% to 20% of your total project cost as a one-time fee.
If you want your kitchen space to look good and work well, it's important to hire a kitchen designer. They will make sure the layout is functional and tailored to your needs.
Designers charge around 10% to 20% of the total kitchen remodel cost, like architects. For a one-time consultation, expect to pay for a designer anywhere from $300 to $1.5k.
To resolve any plumbing issues in your kitchen or modify the layout of the space, it's necessary to hire a licensed plumber.
Plumbers charge between $70 and $150 per hour. Besides their labor, they also charge for materials.
Updating the electrical wiring is crucial for ensuring safety, especially if the house is rather old. The electrical code changes constantly, and knowing you have up-to-date wiring is comforting.
A professional electrician will charge between $80 and $150 per hour, plus materials.
The Kitchen Contractor That Has Them All
Home Matters Construction puts at your disposal the best tradesmen in the Gretna and surrounding areas!
Our strong network of skilled professionals will take care of every detail for you, including finding an available plumber. We'll handle everything from start to finish, allowing you to relax and watch your vision come to life without making any calls or digging around.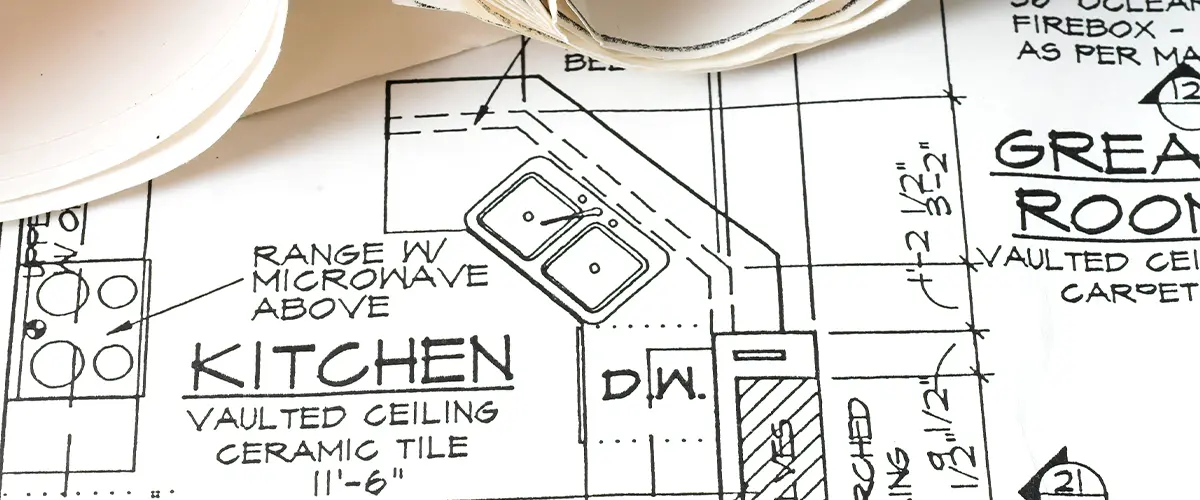 We provide all the necessary services for kitchen remodeling in Gretna, and our services extend to homeowners in Omaha, Papillion, Bellevue, La Vista, and other areas of NE. Our goal is to deliver a high-quality end product that homeowners can be proud of.
The Upgrades And Features In A Kitchen Renovation Project
As we discussed before, there are many upgrades and features to consider when designing a kitchen. In our meeting, we'll review the materials, upgrades, and accessories you might want for your new kitchen. But for now, let's focus on the most popular choices.
Installing a tile backsplash in your kitchen gives you a fresh and polished look for your walls. Additionally, tiles are simple to clean and maintain, which will ultimately save you time and effort when it comes to cleaning your kitchen.
Let's look at some backsplash materials.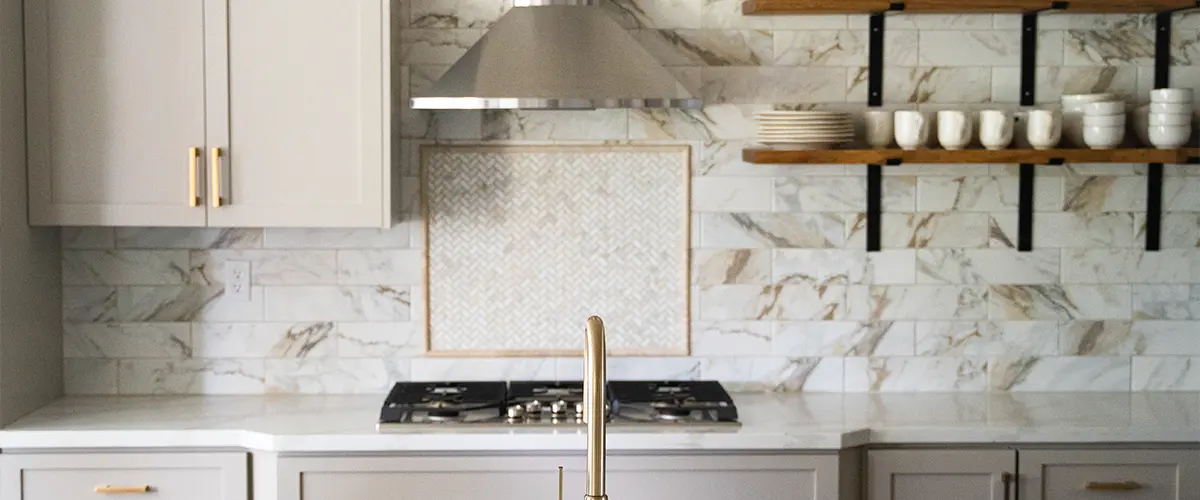 If you're doing a full kitchen renovation, it's worth thinking about getting energy-efficient appliances. But if you're on a tight budget, you might not need to buy new appliances if your current ones still function well and look good.
Appliance technology is improving quickly and offers many helpful features, like touchscreens, scheduling, and even self-cooking robots, which make using appliances more convenient.
A kitchen range can be found for a bargain of $500, or you may choose to invest in a high-end model that could cost up to $3,000+. If you're looking into a gas-infused one, your bill will include the installation fee, around $200 per hour, and materials.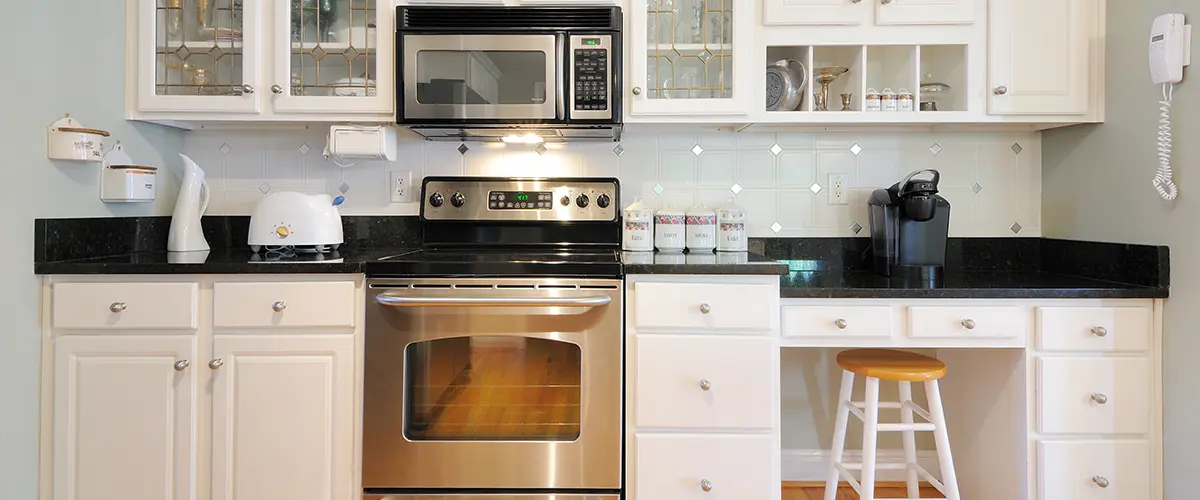 Replacing your kitchen countertops is a crucial part of your kitchen remodel. Doing so can create a new centerpiece for your kitchen and significantly enhance its functionality.
Quartz countertops are a great choice for homeowners due to their durability and manufacturing process. They typically cost between $75 to $150 per square foot.
| Material | Typical Cost (Per square foot installed) |
| --- | --- |
| Laminate | $30-$72 |
| Quartz | $72-$150 |
| Hardwood | $54-$300 |
| Marble | $102-$250 |
| Granite | $100-$400 |
| Stainless Steel | $109-$275 |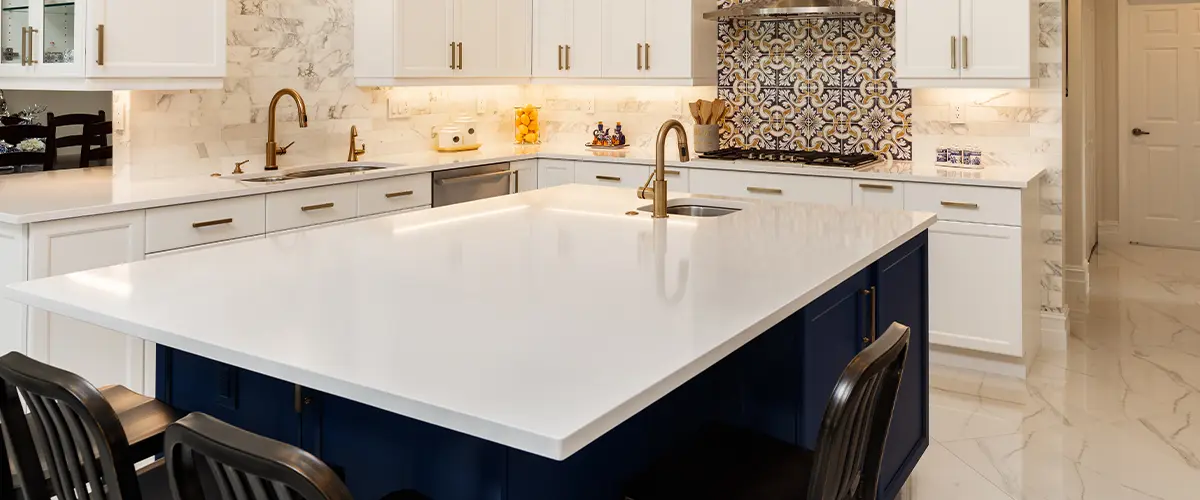 Consider refinishing your hardwood kitchen floor to get the highest return on investment possible; however, replacing the floor may be the only solution if the damage is severe.
The cost of installing new hardwood flooring is approximately $8,000, but the total amount depends on the size of the area. Another alternative that is in demand and budget-friendly is Luxury Vinyl Plank (LVP) or Luxury Vinyl Tile (LVT) flooring. LVP/LVT can replicate the look of the real wood grain while avoiding the downsides of actual wood.
Although laminate is a viable option, it may not be the best fit for a kitchen that children and pets frequently use. You might want to explore the possibility of using porcelain or ceramic tiles with stylish patterns or contemporary designs to give your renovated kitchen a distinctive look.
Porcelain tiles cost, on average, from $2 to $30 per square foot, while ceramic tiles cost from $2 to $20 per square foot.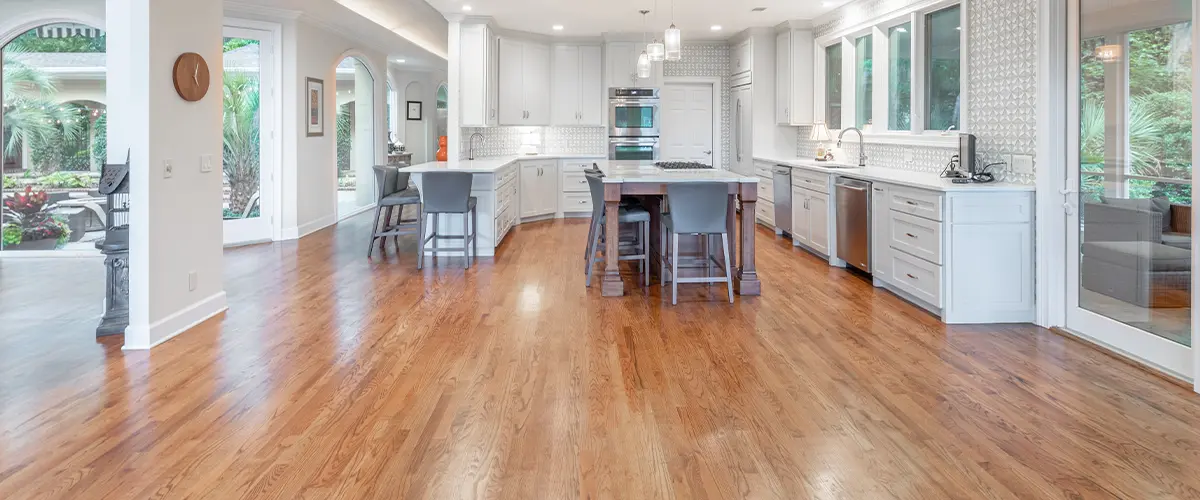 No kitchen renovation is complete without the addition of stylish and modern cabinets.
Budgeting For Your Kitchen Renovation Cost In Gretna
According to HGTV's shows, homeowners often underestimate the total cost of a kitchen renovation, leading to unmet expectations and surprise expenses. Here are some tips on how to budget for your renovation!
Spending beyond your means on unused features is unwise. For example, purchasing an extravagant stovetop doesn't make sense if cooking isn't your hobby.
In order to create a warm and inviting space for your family to spend time together, it is important to focus on making the room feel cozy. This may require additional thought and effort, so work closely with your designer to ensure that every detail is just right.
When renovating an old kitchen, it is important for homeowners to allocate a portion of their budget for potential issues such as mold, mildew, or plumbing problems that may arise. By being proactive, you can avoid unexpected expenses and prevent hidden problems from catching you off guard.
Allocating an additional 20% of your total project cost will provide sufficient funds to handle any unforeseen expenses, preventing any surprises from catching you off guard.
To ensure a smooth and prosperous kitchen remodeling project in Gretna, it's crucial to assess and prepare for possible expenses. Knowing the estimated costs beforehand can prevent any unexpected financial burdens and promote a worry-free experience.
It's important to clarify with your kitchen renovation company or contractors exactly what is included in your price.
Get Full Pricing Transparency For Your Kitchen Remodeling Cost In Gretna
The cost for a kitchen remodel in Gretna is typically around $30,000 for a homeowner. However, the final price may vary depending on the choices made during the remodel.
Home Matters Construction is the perfect option for you if you are looking for an experienced professional to design your kitchen within a specific budget and timeline. Rest assured; we will ensure that the end result meets your exact vision.
Get amazing results without breaking your budget with our custom designs. We tend to over-deliver, so expect:
Stop Delaying And Get Your New Kitchen Today!