The Best Basement Remodeling Cost In Springfield, NE
No time to read through? Get a personalized pricing quote for your project now!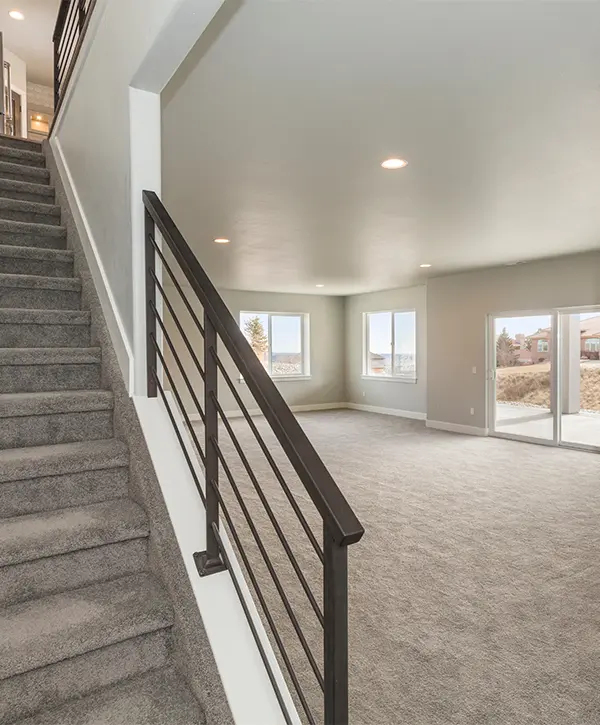 Looking to save on your basement remodeling cost in Springfield, NE?
Home Matters Construction offers unparalleled quality and functionality at the most budget-friendly rates! Get bang for your buck with a stress-free remodeling experience.
As basement remodeling costs vary and depend on many factors, we'll offer some ballpark figures to help you plan for your project.
Honest Pricing From A Contractor That Truly Cares
At Home Matters Construction, we understand that remodeling costs are a top consideration for homeowners. Our basement remodeling cost is reasonable and fair and comes with high-quality craftsmanship, making this project completely worth it!
Here's what to expect from us:
How Much Does A Basement Remodeling Cost In Springfield, NE?
Investing in a superior basement remodel and revealing the potential value locked away within your house is likely one of the finest decisions you'll ever make concerning your residence.
Believe it or not, by remodeling your basement in Springfield, you could recoup up to 70% of the money spent on the project! Investing in finishing your basement will even yield a greater return on investment.
Investing in a basement remodel that can cost up to $80,000 could bring you an impressive return of around $55,000 when it's time for you to sell your home. Even if you have no plans on doing so soon, the long-term value and additional comfort are priceless benefits worth every penny into this project.
Ultimately, the basement remodeling cost in Springfield ranges from $20K to more than $70K and encompasses materials, labor costs, permit fees, changes of order, and your personal choice for materials and features.
Springfield Homeowners Love Their Finished Basements!
Take advantage of our transformation services to breathe new life into the area and join satisfied homeowners in Springfield. Here's what they have to say about us!
I shopped many different companies before deciding on Home Matters Construction to complete a basement remodel. I found their attention to detail and business process was the most efficient and cost effective process around. 
I worked with a wonderful planning team prior to any construction, where every detail was worked out. The timeline for the job was clearly mapped out and followed appropriately. The team members are punctual and finished the remodel within the timeframe proposed. 
Follow-up after completion has been outstanding and most importantly, the response I have received from friends and family about our new basement bar has been outstanding.
I was looking for someone to remodel my basement in Papillion. I called several contractors, but Home Matters Construction in Papillion was definitely the obvious choice from the beginning. They were transparent, upfront, and honest. They took the time to walk me through the entire process. 
They gave me clear numbers from the beginning that never changed. The construction process was painless. They shared the schedule with me from the beginning and then updated me along the way with all of the progress. 
The software that they used was great for us to see everything along the way from the estimate to progress pics, to schedule, to payments. I won't waste my time with anyone else in the future. Home Matters will be my only call. HIGHLY RECOMMEND!
The Basement Remodel Cost For Different Finishes
Transform your basement into an amazing paradise with endless possibilities! Here are some creative ideas and associated costs that will make it everyone's favorite hangout destination. Start dreaming up the perfect oasis today!
Transform your unwelcoming basement into a functional and fashionable laundry space with the addition of just a few items. A washing machine, and dryer, and some eye-catching tile flooring will do wonders for this area. Take it to the next level by also investing in cabinets or open shelves for extra storage!
To ensure the safety of your home and all its occupants, we urge you to evaluate your plumbing system for any potential updates or repairs.
Budget around $3k for a tile floor (between $7 and $14 per square foot) and $2k for cabinets. Hourly rates for plumbing can range from $25 to $200, depending on the experience level of the plumber and on the repair needed.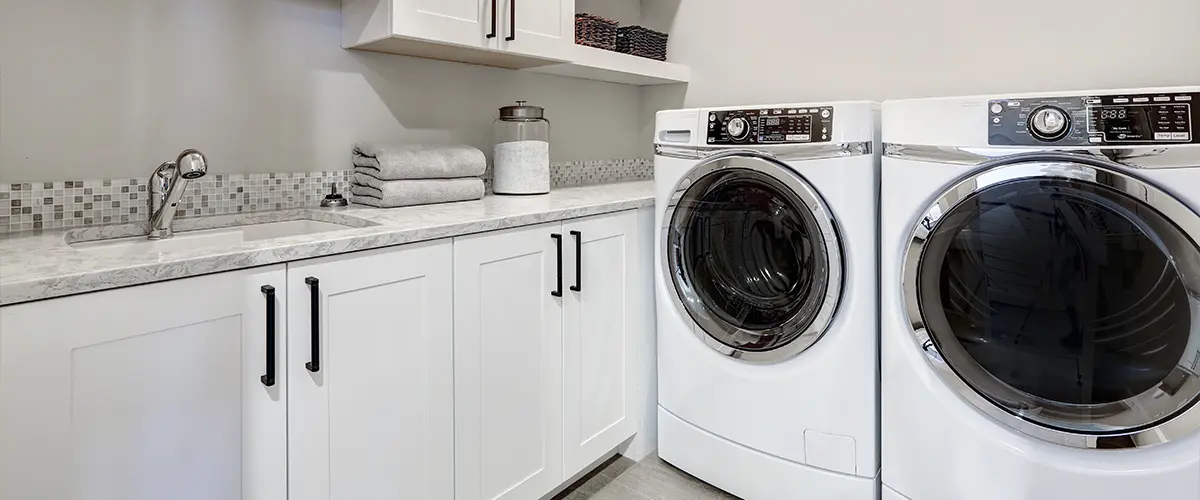 After and during the pandemic, we assisted many homeowners in transforming their basements into the ideal office space. Making this upgrade won't cause too much of a strain on your wallet.
Invest in high-grade carpet or luxury vinyl plank (LVP) flooring to transform your basement into a chic and inviting space; it will only cost an estimated $2-$5+ per square foot.
Update your downstairs living space with chic and practical light fixtures, a desk area, and additional shelves for storage – all within the budget of $20k! With this transformation, you'll get not only style but also functionality.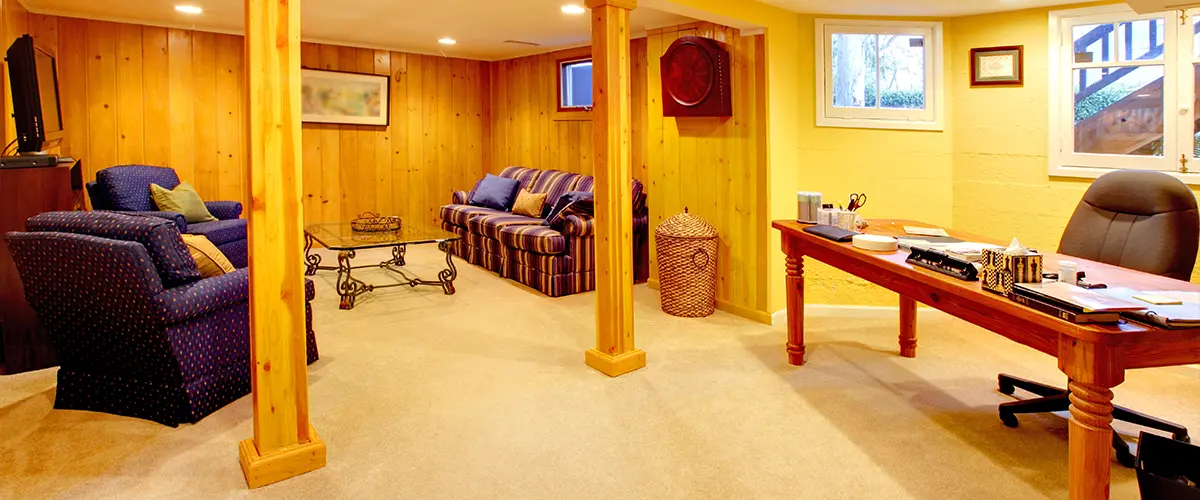 A man cave can be the perfect escape from everyday stress, leaving you more fulfilled than ever! It may not serve a practical purpose like a home office or laundry room does. But it certainly provides plenty of fun and entertainment for your enjoyment.
With this upgrade, your house won't become any more functional – however, satisfaction-wise, there is no comparison between before and after!
The cost to finish a basement into a man cave shouldn't be too high either.
In addition to the expenses of renovating, you'll need items like a pool table (prices range from $2,100 -$3,500), bar (around $8k), and couch ($2K) for some comfortable seating options, plus stools. All these additions will make it easy to have fun with friends and family in the comfort of your home!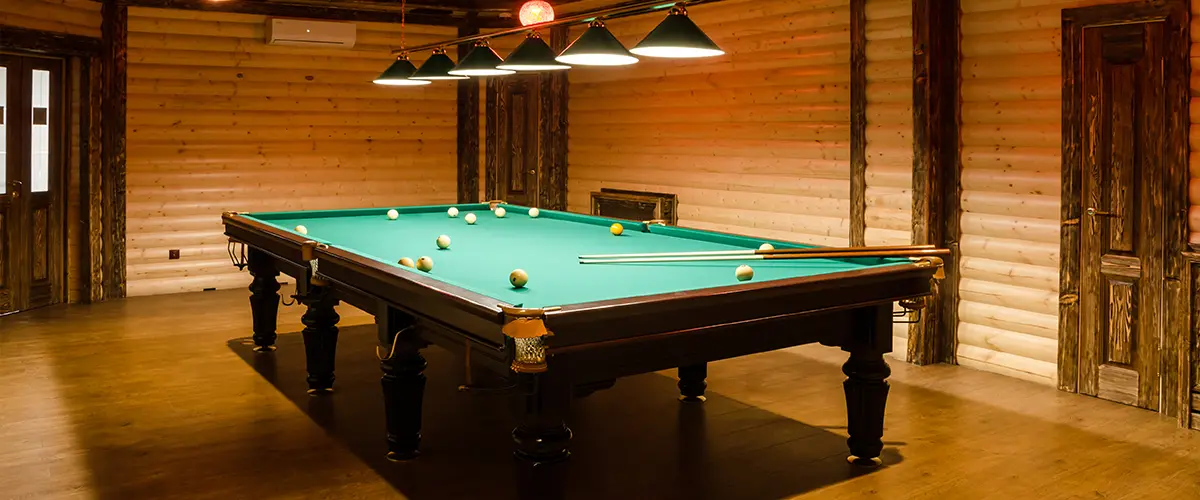 If you plan to create a personal training facility in your basement, it's essential that you budget accordingly. From fitness equipment to other accessories, the cost of setting up such an area can accumulate quickly – so come prepared!
When it comes to equipping your gym, you can expect expenses anywhere from $3k to $5k.
While it may be tempting to ignore expenses like replacing floors and rubber flooring materials, heating/cooling systems, electrical fixtures, and plumbing, these are all critical components that will affect your total cost.
One of our basement-to-gym conversions got as expensive as $39k.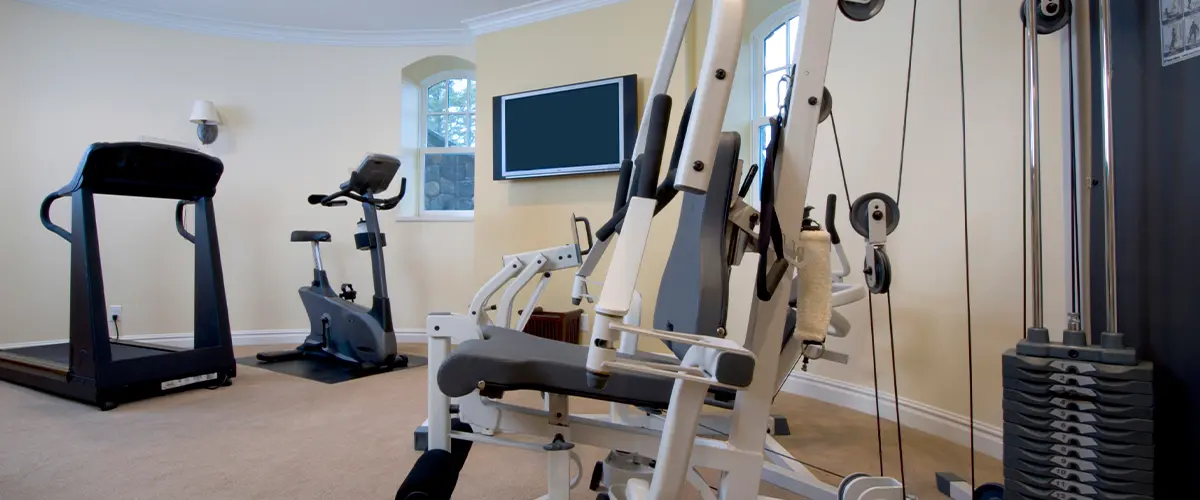 Budgeting For Your Basement Remodel Cost In Springfield, NE
Looking to achieve the highest return on investment for your basement renovation in Springfield, NE? HMC is here to provide you with a reasonable price and top-notch service! Here are three tips we recommend keeping in mind when assessing potential costs:
Although there are cheaper flooring options, be cautious not to go with the cheapest one, as it could bring more damage down the line and cost you an arm and a leg. If you're trying to save your pennies, don't bother investing in appliances or features with luxurious extras; these can quickly add up.
In short, think thoroughly about your more urgent needs, and let the other aspects for later on.
When undertaking a basement remodel, preparing for the unforeseen is essential. Basements can be subject to mold growth, mildew buildup, and plumbing issues; your contractor may likely have to deal with at least one of these problems during the project.
As an added precaution, allocating 20% of your budget is wise. Don't risk the consequences – it's always better to be safely prepared than to be sorry later
As we said, the remodeling market is full of bad practices and contractors going after your money.
Taking your time and doing the right research is essential when choosing a reputable contractor. Scrutinize client reviews online, examine projects they have completed in the past, and acquire an estimate from them – these steps will ensure you are making an intelligent decision.
One great trick is checking their Facebook page, BBB rating, or website.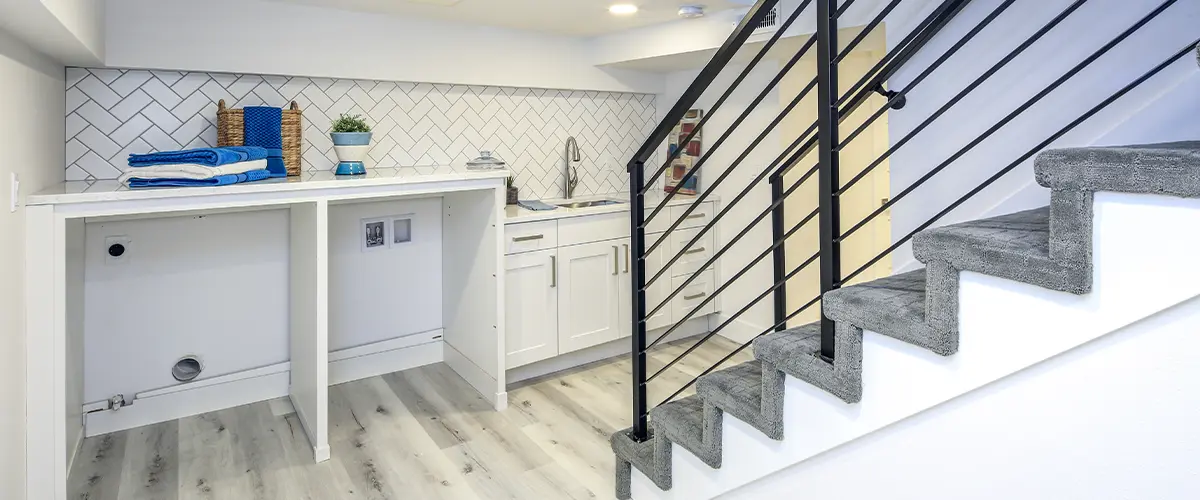 Get The Best Price On Your Basement Remodeling Project With HMC!
Are you in the market for a reliable, high-grade, and budget-friendly basement remodel service in Springfield?
In Springfield, upgrading your property with a finished basement will bring tremendous value to your home and typically result in an impressive return of $70 for every $100 you spend. Our remodeling services are honest and competitively priced; thus, you can be assured that these improvements will be made quickly!
At HMC, excellence is our mission. We pursue perfection with each endeavor, ensuring that your remodel job meets the highest standards of quality. With us on the job you can rest assured; we guarantee your expectations will be exceeded!
In short, we'll make sure you're making a great investment!
Sit Back, Relax, And Watch Your basement Transform!