The Best Basement Remodel Cost In Papillion, NE
No time to read through? Get a personalized pricing quote for your project now!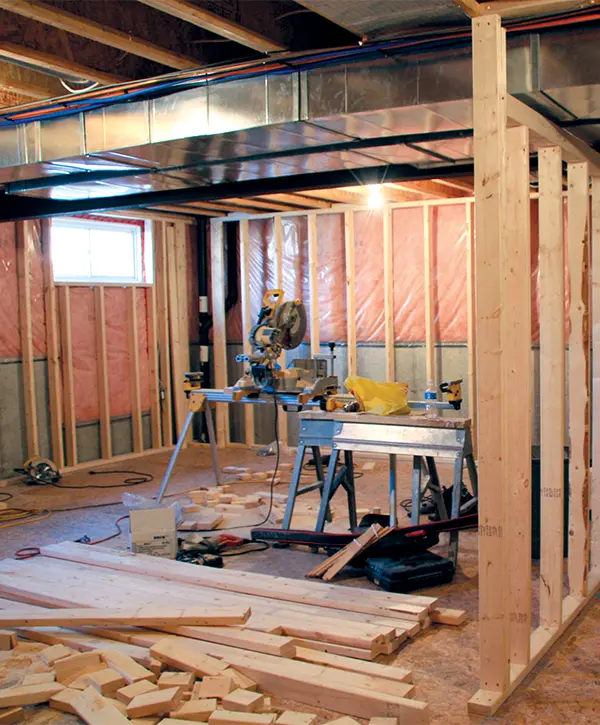 Invest your money wisely and get the most out of your basement remodel in Papillion, NE, with Home Matters Construction.
Our team of professionals will ensure that your hard-earned dollars are put to good use. We'll bring the most budget-friendly solutions to your upcoming basement remodel so you can enjoy a highly operational space at an affordable cost.
We guarantee that your basement remodel cost will remain reasonable once you partner with HMC!
A Fair Basement Remodeler That Goes All-In For You
We understand that the most common concern of homeowners when remodeling is the cost. That's why Home Matters Construction gives you a straightforward, impartial, and reasonable basement remodel cost that leaves nothing to guesswork.
Here's what to expect from us:
How Much Is The Basement Remodel Cost In Papillion, NE?
Not using a basement to its full capacity means letting it go to waste. A great alternative would be to invest in a high-quality basement remodel and tap into the full potential of your home.
Revamping your basement in Papillion can be a great investment for your home – you could make up to 80% of what you spend back!
Let's say, for instance, that if you were to put $80,000 into basement remodeling, you could sell the place for an extra $64,000 when the time comes. Even if you're not planning to sell, this project's intrinsic value is well-worth in the long term, as it offers much more comfort and functionality to your lifestyle.
All things considered, completing a basement can cost anywhere from $20,000 to more than $50,000. These expenses are inclusive of materials, labor charges, and permits.
Papillion Homeowners Love Their Finished Basements!
Take advantage of our transformation services to breathe new life into the area and join satisfied homeowners in Papillion. Here's what they have to say about us!
I shopped many different companies before deciding on Home Matters Construction to complete a basement remodel. I found their attention to detail and business process was the most efficient and cost effective process around. 
I worked with a wonderful planning team prior to any construction, where every detail was worked out. The timeline for the job was clearly mapped out and followed appropriately. The team members are punctual and finished the remodel within the timeframe proposed. 
Follow-up after completion has been outstanding and most importantly, the response I have received from friends and family about our new basement bar has been outstanding.
I was looking for someone to remodel my basement in Papillion. I called several contractors, but Home Matters Construction in Papillion was definitely the obvious choice from the beginning. They were transparent, upfront, and honest. They took the time to walk me through the entire process. 
They gave me clear numbers from the beginning that never changed. The construction process was painless. They shared the schedule with me from the beginning and then updated me along the way with all of the progress. 
The software that they used was great for us to see everything along the way from the estimate to progress pics, to schedule, to payments. I won't waste my time with anyone else in the future. Home Matters will be my only call. HIGHLY RECOMMEND!
The Basement Remodel Cost For Different Finishes
Think of the possibilities if you were to makeover your basement – it could soon become one of the most popular hangouts in your home! Here are some ideas and their estimated costs for finishing this space.
If your basement is finished, all you'll need to transform your space into a laundry room will be a washing machine, a dryer, new tile flooring, and maybe some cabinets or open shelves.
We would also recommend checking your plumbing system to ensure it's up-to-date and fully functional.
Budget around $3k for a tile floor (between $7 and $14 per square foot) and $2k for cabinets. Hourly rates for plumbing can range from $25 to $200, depending on the experience level of the plumber and on the repair needed.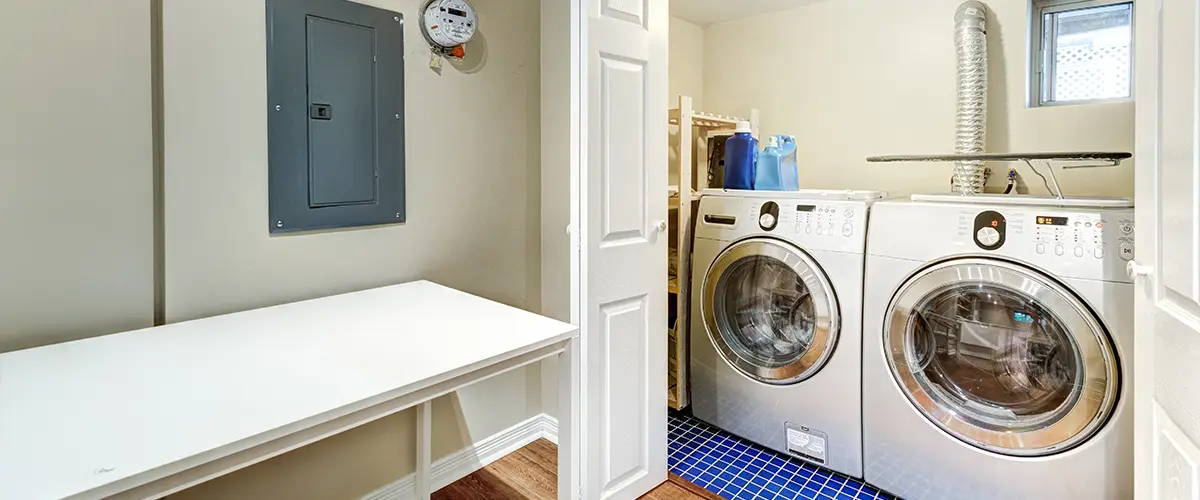 Many of our clients longed to achieve their dream of working from home. They wanted to transform their basement into a workspace (or an office) to fulfill this ambition.
Making this upgrade won't cause too much of a strain on your wallet.
Carpet or luxury vinyl plank (LVP) flooring will be the most expensive item, usually around $2 to $5+ per square foot. The cost estimate should also include brightening up your basement with improved lighting and creating an ergonomic workspace area with a desk and shelves.
Finishing and then remodeling a basement into an office shouldn't be more than $20k.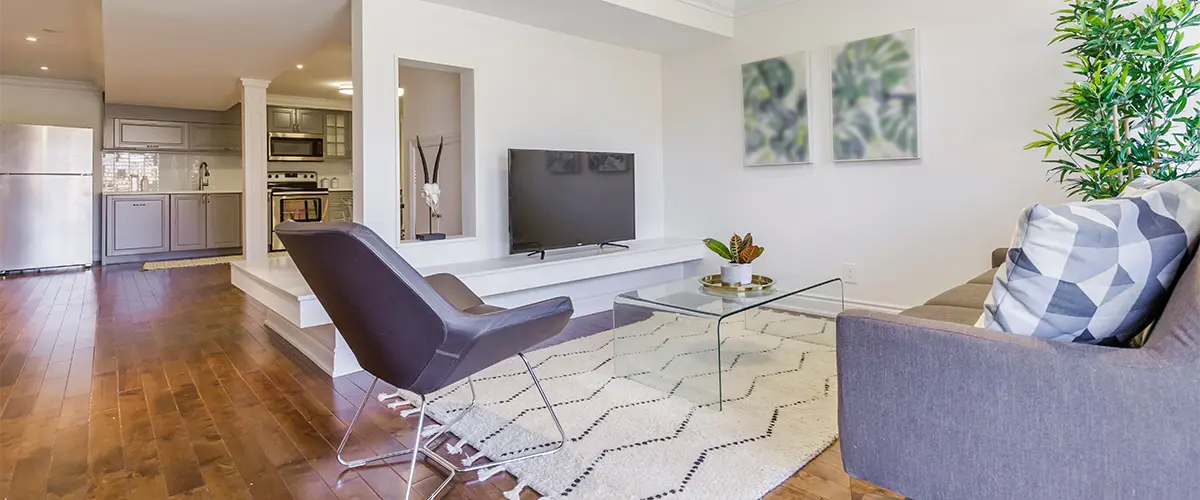 Although a man cave might not be as practical as an office or laundry room, it's certainly the kind of room you'd love to spend time in! Even if this isn't a functional upgrade for your home, it is definitely one that you'll desire.
The cost to finish a basement into a man cave shouldn't be too high either.
Besides the cost of remodeling, you'll need a pool table (between $2,100 and $3,500), bar (about $8k), couch ($2K), stools, plus a TV to watch your favorite game. And voila! Your entertainment space is good to go!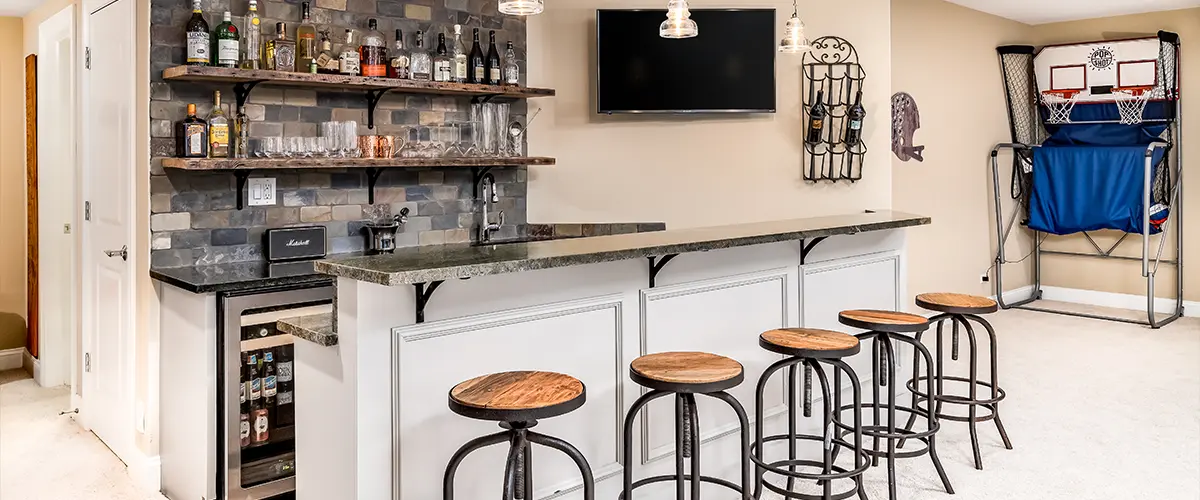 If you're looking to build a personal training center in your basement, be aware of the expenses that will come with it. You'll need to invest in all the necessary fitness gear and other equipment, which is sure to add up quickly!
When it comes to equipping your gym, you can expect expenses anywhere from $3k to $5k.
However, before you take the leap and convert a basement into an exercise space, be prepared for budget-busting costs that may surpass even $30k when factoring in things like new floors, rubber flooring materials, heating/cooling systems plus electrical fixtures, and plumbing.
One of our basement-to-gym conversions got as expensive as $39k.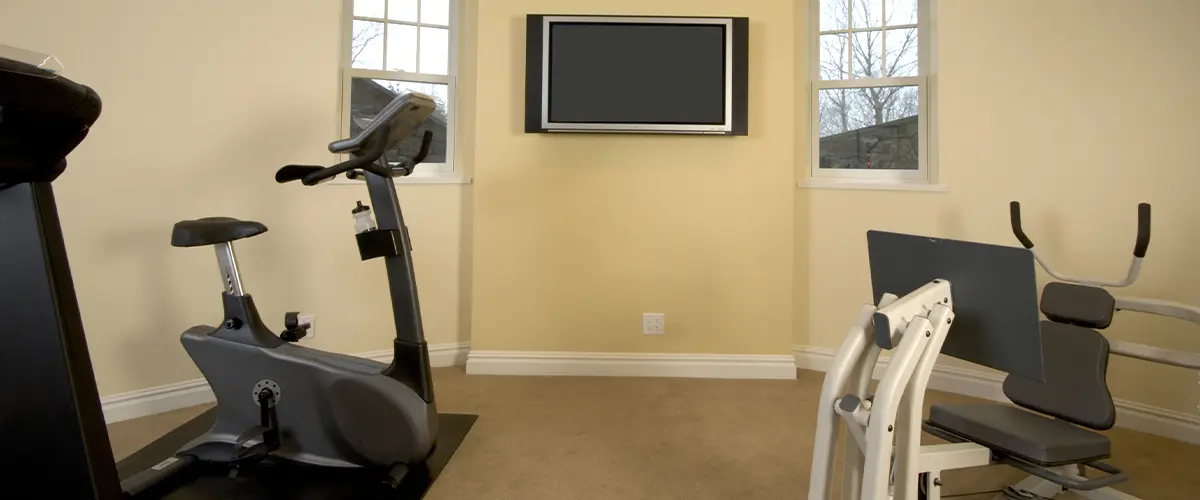 Budgeting For Your Basement Remodel Cost In Papillion, NE
Below, you'll find three ways to budget accordingly and ensure you pay a fair price for your basement remodel cost in Papillion, NE. At HMC, we'll make sure you pay a fair price for your project, and you'll enjoy a top-tier and complete service!
Although cost-effective alternatives to tile flooring exist, do not make the mistake of opting for the most affordable option, as this could potentially lead to more damage down the line and be even more expensive in the long run.
You don't want appliances and features with all the bells and whistles if you don't have the budget for them.
In short, think thoroughly about your more urgent needs, and let the other aspects for later on.
Preparing for unforeseen events when remodeling a basement is crucial.
Basements are prone to mold, mildew, and plumbing troubles; thus, your contractor will likely be confronted with one or more of these issues.
To safeguard against unexpected issues, setting aside an extra 20% of your budget is a wise decision. After all, safety comes first – it's always better to be prepared than regret it later!
As we said, the remodeling market is full of bad practices and contractors going after your money.
Taking the time to do your due diligence is essential when it comes to selecting a reliable contractor. To make sure you're making a smart decision, read online reviews, look at past work they've completed, and get an estimate from them.
One great trick is checking their Facebook page, BBB rating, or website.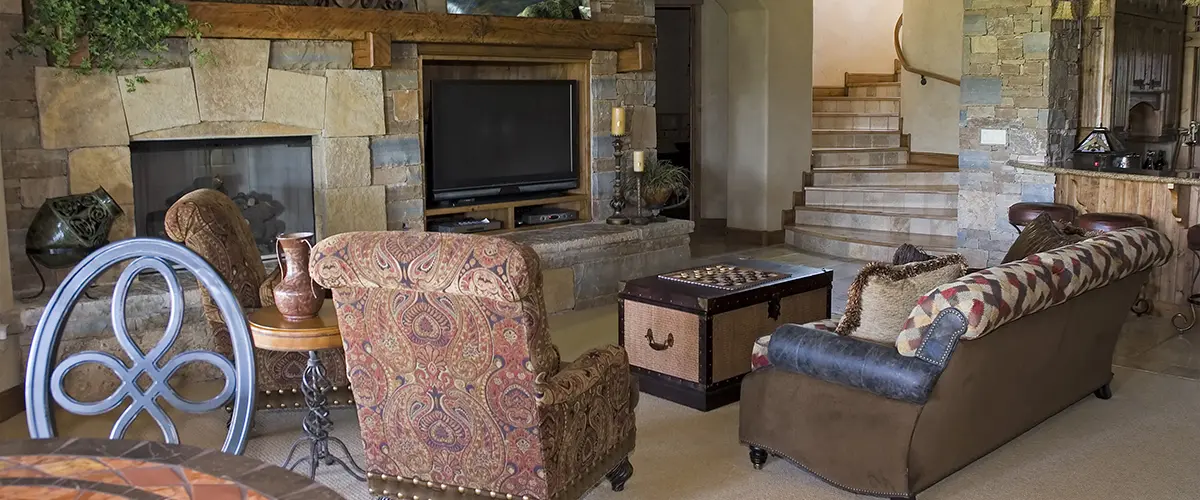 How Can Home Matters Construction Help You Get The Most ROI On Your Basement Remodel?
Ready to invest in a dependable, high-grade, and cost-effective basement remodel in Papillion?
Finishing your basement is definitely a worthwhile investment that adds significant value to your home, typically yielding around $70 in return for every $100 you spend. We offer a fair and honest basement remodeling cost so you can give your home in Papillion a quick and efficient upgrade.
At HMC, our unwavering commitment to perfection ensures each job is done up to the highest remodeling standards, far surpassing all expectations, yours included!
In short, we'll make sure you're making a great investment!
Get The Most Advantageous Basement Remodeling Cost In Papillion!