Finding a reliable basement contractor can be a real challenge.
At some point, you might be wondering if you're asking for too much. In reality, too many contractors fail to deliver and lack a sense of responsibility for the work they're doing.
We've been in the basement remodeling industry for almost a decade now, and during this time, we set a clear goal:
At Home Matters Construction, we aim to raise the remodeling industry standards in Omaha and to deliver you a once-in-a-lifetime experience that ends with your complete satisfaction, and a higher resale value of your property!
Here's what to look for in a basement contractor!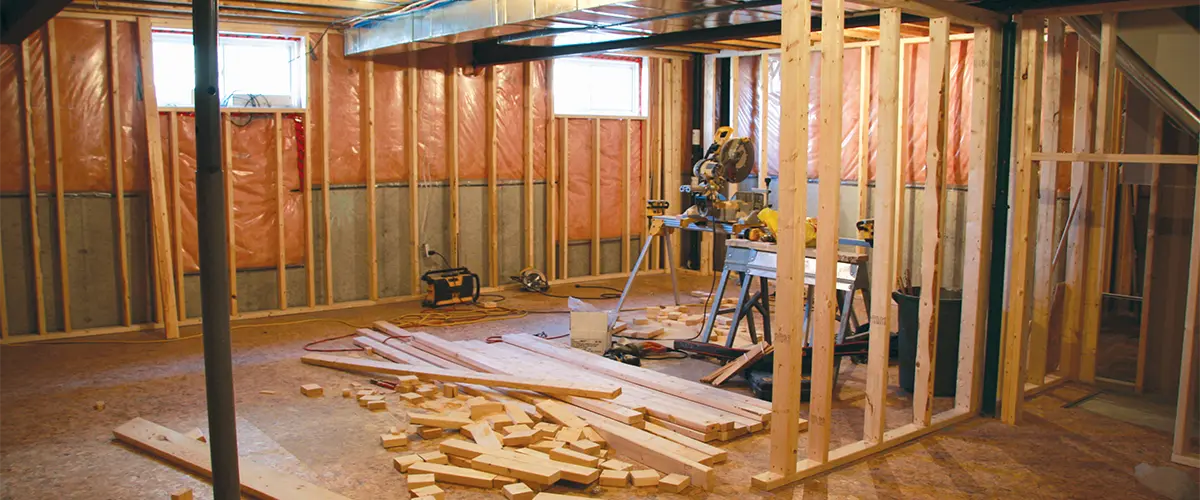 1. License, Bonded, And Insured
Basement remodeling projects are pretty large projects that will almost always require a building permit. A contractor that's not licensed won't be able to apply for the permit, so you won't be able to proceed with your project.
Even if the contractor is licensed, you'll want to make sure they're insured as well.
Accidents can happen, to your home or to the workers. If it happens, the last thing you want to do is to be held responsible.
Seeing a contractor insured saves you from paying extra costs if any accident happens.
Never work without a contract! Signing a contract is a very important step in our process. It means both of us are committed to your project and want to see it through.
Many basement contractors or contractors, in general, will skip this step to avoid taking any responsibility on their shoulders.
They can get paid, start working, and as soon as something comes up, they can simply grab their tools and leave, never to be seen again. You don't want that to happen because, without a contract, you won't be able to take any legal action against that individual.
Always ask to see a contract of what's included in the work they're doing, a schedule, their labor cost rates, and so on.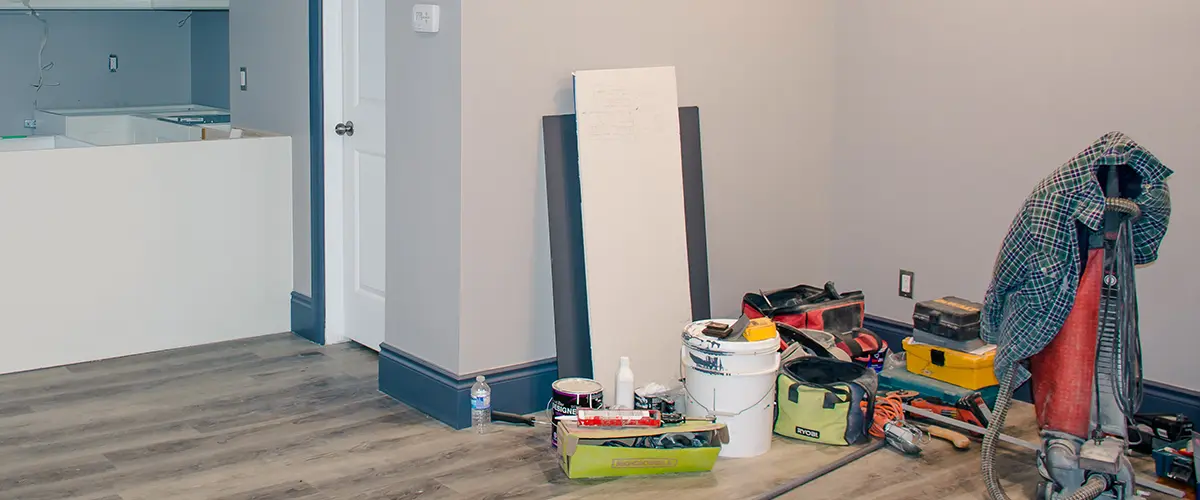 Research is key to a successful project. You'll want to research, even stalk, different basement contractors in your area. This is important not just because it helps you avoid the bad apples, but because you're getting some valuable insights from other people.
Research their website, their BBB, Yelp, Houzz, Nextdoor, Angi's, and Yellow Pages profile to find out everything there is about them.
One very important step here is to read through their reviews. People are more likely to leave bad reviews than good ones, so always look for what they're saying. At the same time, always look how the contractor answers these bad reviews – if he does.
oved finishes.
Building a walkout basement is more expensive because you have to take extra measures to level the ground, whether there's already a slope or not. Preparing the construction site takes more time and effort, which adds to the total cost of building a walkout basement.
Generally, walk-out basements are more expensive than a traditional basements for several reasons.
Getting multiple quotes from at least three basement contractors is a must! Even if you thought you found the perfect one for you and if they have the best reviews out there, their cost might be outrageous, or simply too much for you.
Getting three different pricing quotes helps you see what's the average cost of a project such as yours. In the quote, you'll also see a timeline, some materials, and more.
You don't want to end up overpaying, but underpaying for a service should also raise some questions.
Compare the different quotes you receive and determine which one is the most advantageous for your particular situation.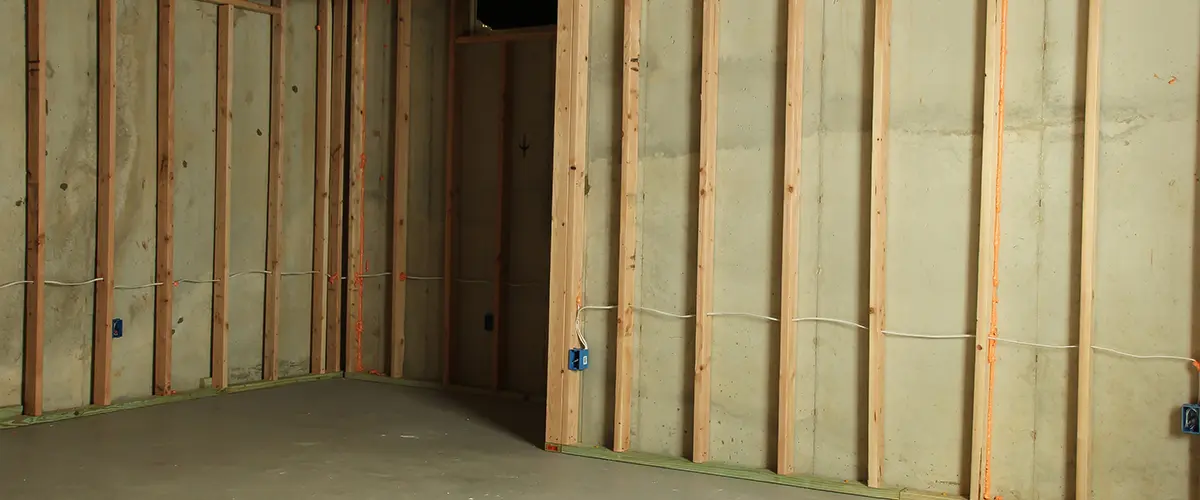 Asking questions is a sign of commitment, and here at HMC, we love when our customers are interested in what's going to happen with their project.
The right questions will keep you fully informed and in the loop with everything going on in your house, and you'll be in full control of any major decision that needs to be made.
While some basement remodeling companies will hold back from promptly answering all of your questions, don't take this as a red flag. Very few people ask extra questions, and they might just be surprised that you do.
Some useful questions that you can ask your contractor are: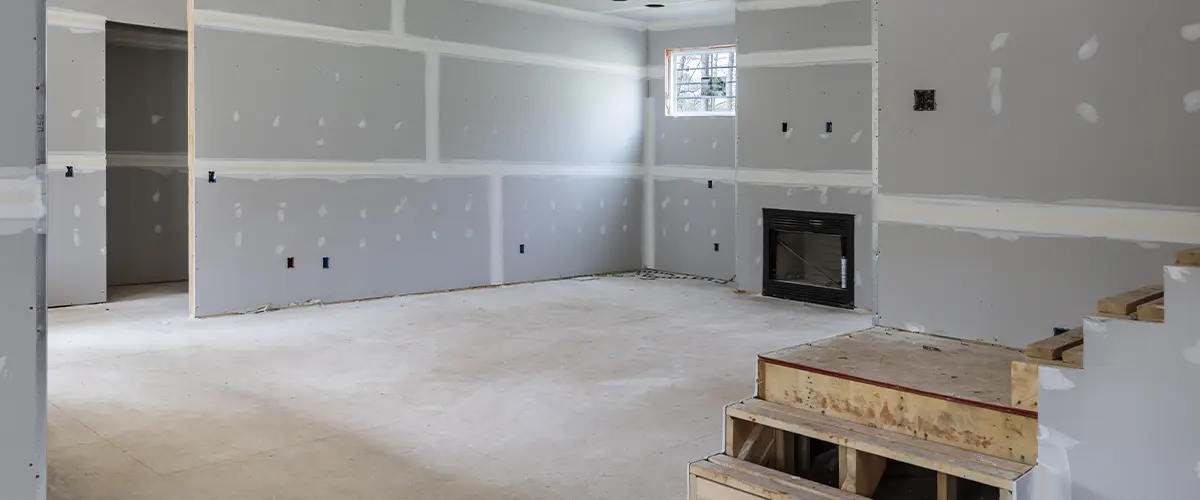 How Can Home Matters Construction Get Your Project Going?
We've been remodeling basements for almost a decade now, and we know everything there is to know about our trade. We're a basement professional contractor, not your average general contractor that takes on any project that comes.
We keep ourselves involved in the industry and constantly learn and try new things. This extensive knowledge allows us to deliver some of the best remodeling services in Omaha Metro Area.
We're offering some of the best deals on your basement remodel, so going with us should feel like a no-brainer. We offer professional basement remodeling and we would be more than happy to help you with your basement remodel. Contact us and let's discuss!
We're fully licensed, honest, reliable, and fair to all of our customers, as we're trying to build more than a basement, but a long-lasting relationship.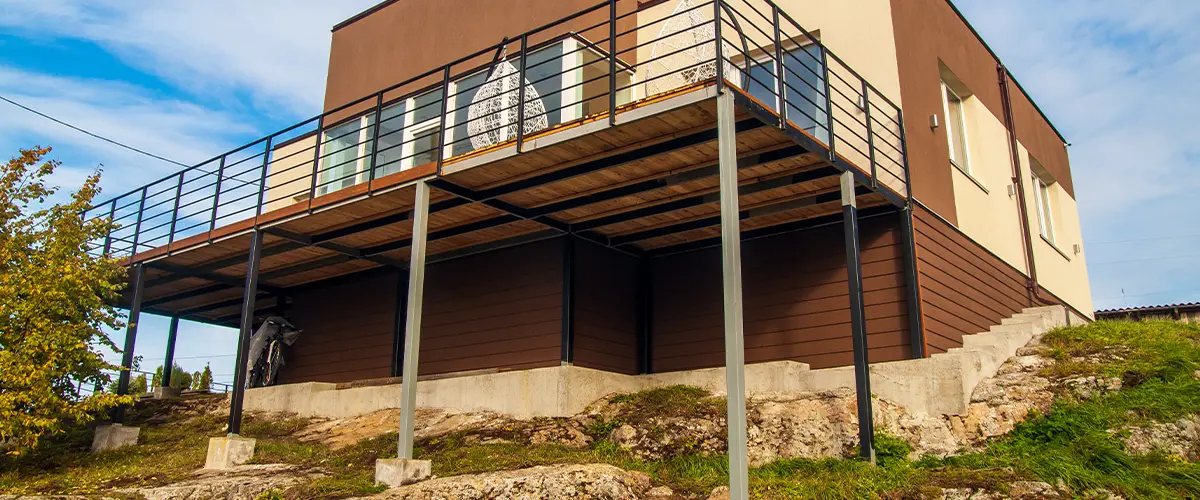 So, choosing the best basement contractor shouldn't be so difficult now.
In a nutshell, do your research, read reviews, ask for multiple quotes, ask a lot of questions, and then watch your vision come through.
Be sure to check out our basement remodeling service and see what's in it for you. We're doing basement walls, basement waterproofing, basement finishing, built ins, plumbing and electrical work, upgrades, and more!
At Home Matters Construction, you're getting a reliable team of workers that'll build you a long-lasting, safe, and beautiful walkout basement.
Contact us today for a consultation at (402) 661-0910 or request a free quote and we'll get back to you to discuss your upcoming project!